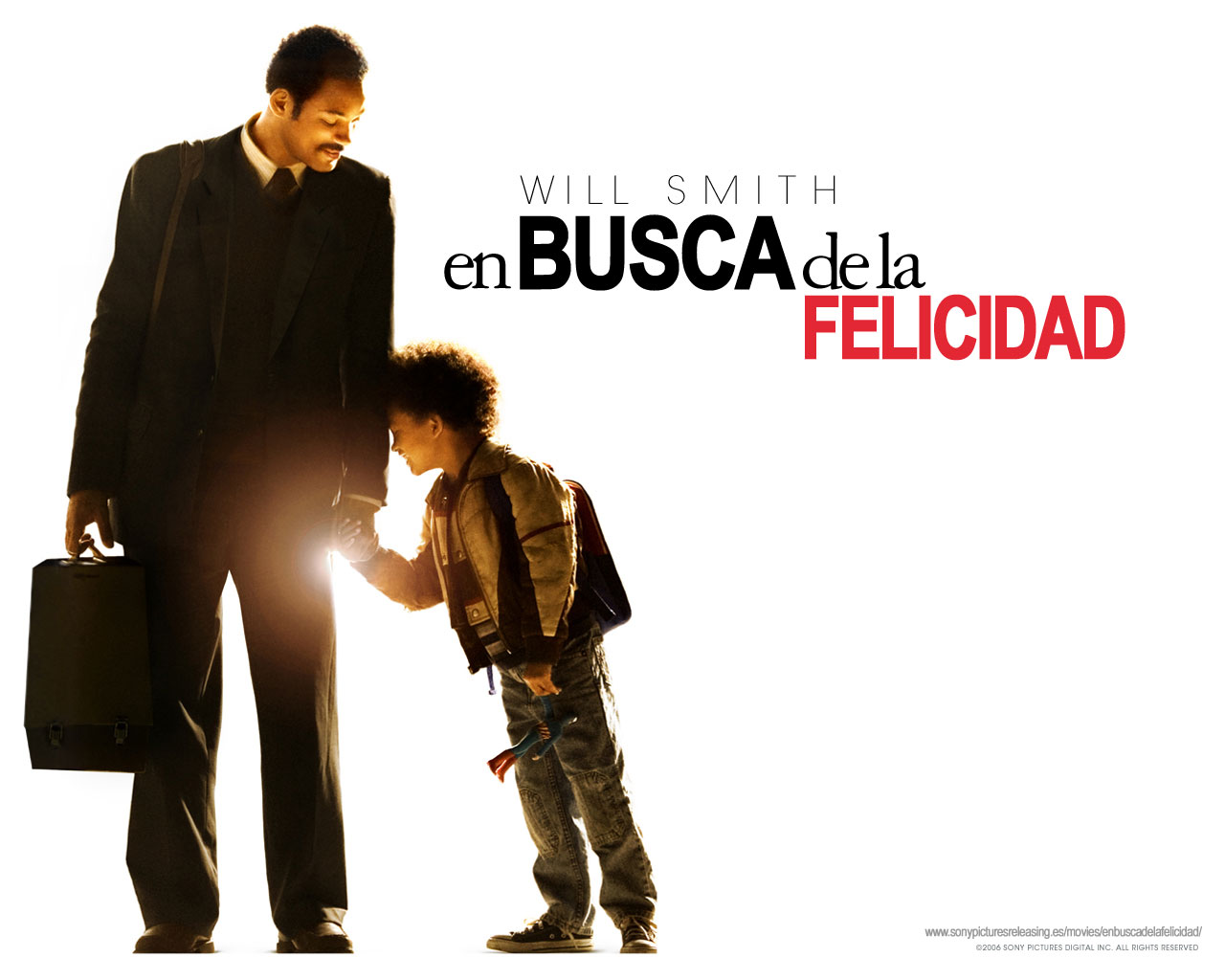 Fuente
Esta es una película muy hermosa, donde resaltan muchos valores importantes para el ser humano como la felicidad, perseverancia, esfuerzo, amor y generosidad.
This is a very beautiful film, where many important values ​​for the human being stand out, such as happiness, perseverance, effort, love and generosity.

En busca de la felicidad, se trata de Chris Gardner, un vendedor con talento y también era un gran padre de familia que luchaba por sobrevivir. Se dedicaba a la ventea de equipos médicos para mantener a su familia a flote. El fracaso de tal inversión, hace que él y su familia entre en bancarrota, provocando que su esposa los abandone dejándole a su cargo a su pequeño hijo, ella no soporto la presión económica que tenían.
In Pursuit of Happiness, it's about Chris Gardner, a talented salesman and also a great family man who struggled to survive. He was dedicated to the vending of medical equipment to keep his family afloat. The failure of such an investment, causes him and his family to go bankrupt, causing his wife to abandon them, leaving him in charge of their young son, she could not bear the economic pressure they had.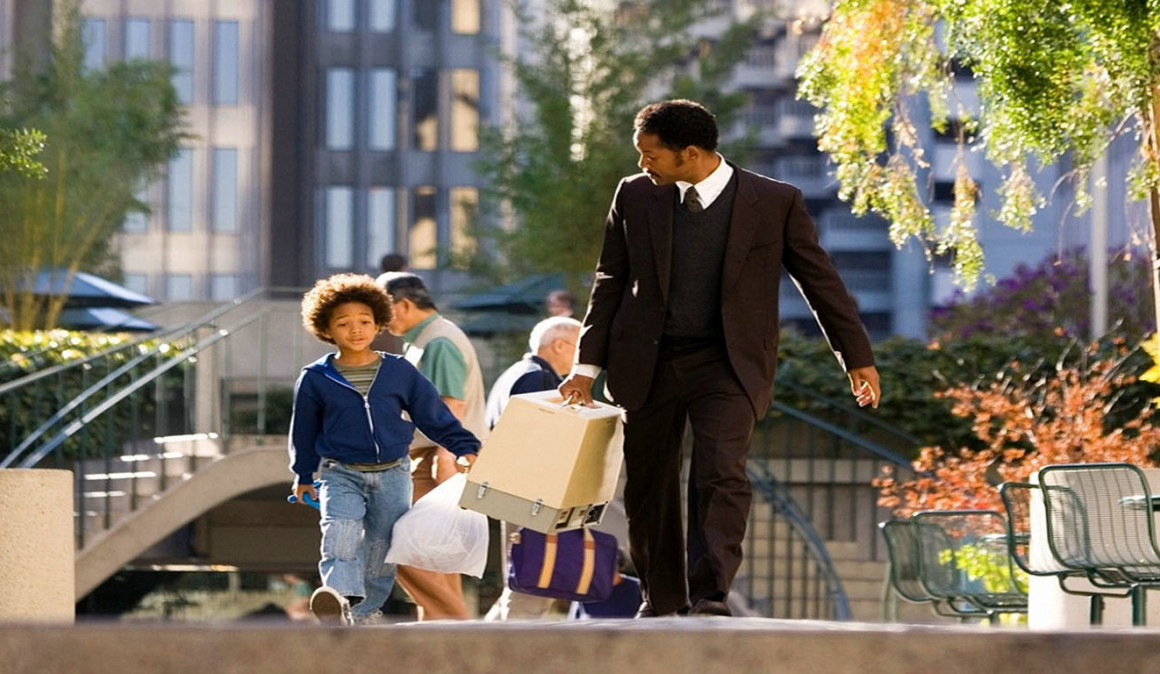 Fuente

Chris se convirtió en padre soltero, a cargo de su hijo y con muchos problemas. Trata de salir adelante de su situación sentimental y económica, pero el cree que tiene mala suerte que todo se le vuelve en contra. Se dedico día tras día a buscar un buen trabajo, con una buena remuneración, empleando todas las tácticas comerciales que conocía.
Chris became a single father, in charge of his son and with many problems. He tries to get ahead of his sentimental and economic situation, but he thinks he is unlucky that everything turns against him. Day after day, he went looking for a good job, with a good pay, using all the business tactics he knew.
---
Un día, conoce a un corredor de bolsa, y dijo que esa era su salida, con su coraje, seguridad e inteligencia consigue unas practicas en una prestigiosa correduría de bolsa, y a pesar de que no iba a recibir ningún salario, acepto con la esperanza de finalizar el plan de estudios con trabajo y un futuro prometedor, días tras días, acude a la oficina y emplea sus conocimientos para ser reconocido y valorado su trabajo.
One day, he meets a stockbroker, and he said that that was his exit, with his courage, security and intelligence he got an internship in a prestigious stockbroker, and although he was not going to receive any salary, he accepted with the hope After finishing the curriculum with work and a promising future, day after day, he goes to the office and uses his knowledge to be recognized and valued his work.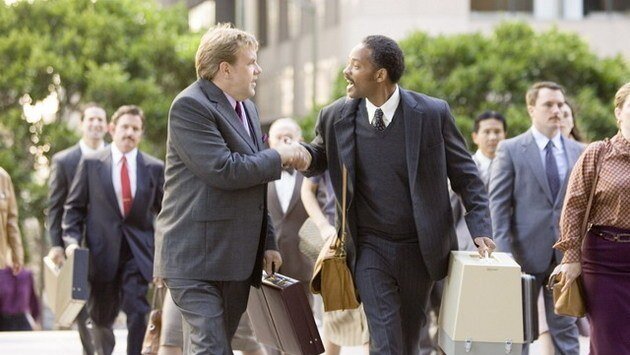 Fuente

Aun sin entrada económica, echan a Chris y a su hijo de la habitación del piso en el que vivían, el estaba muy molesto y triste, se vio obligado a vivir en centros de acogida, estaciones de autobuses, en baños o en cualquier lugar para pasar la noche, siempre cargaba encima su maleta y su traje porque no tenia donde dejarlo y por su puesto a su pequeño hijo.
Even without economic income, Chris and his son were thrown out of the room of the apartment where they lived, he was very upset and sad, he was forced to live in reception centers, bus stations, in bathrooms or anywhere to spend At night, he always carried his suitcase and suit with him because he had nowhere to leave it and of course his little son.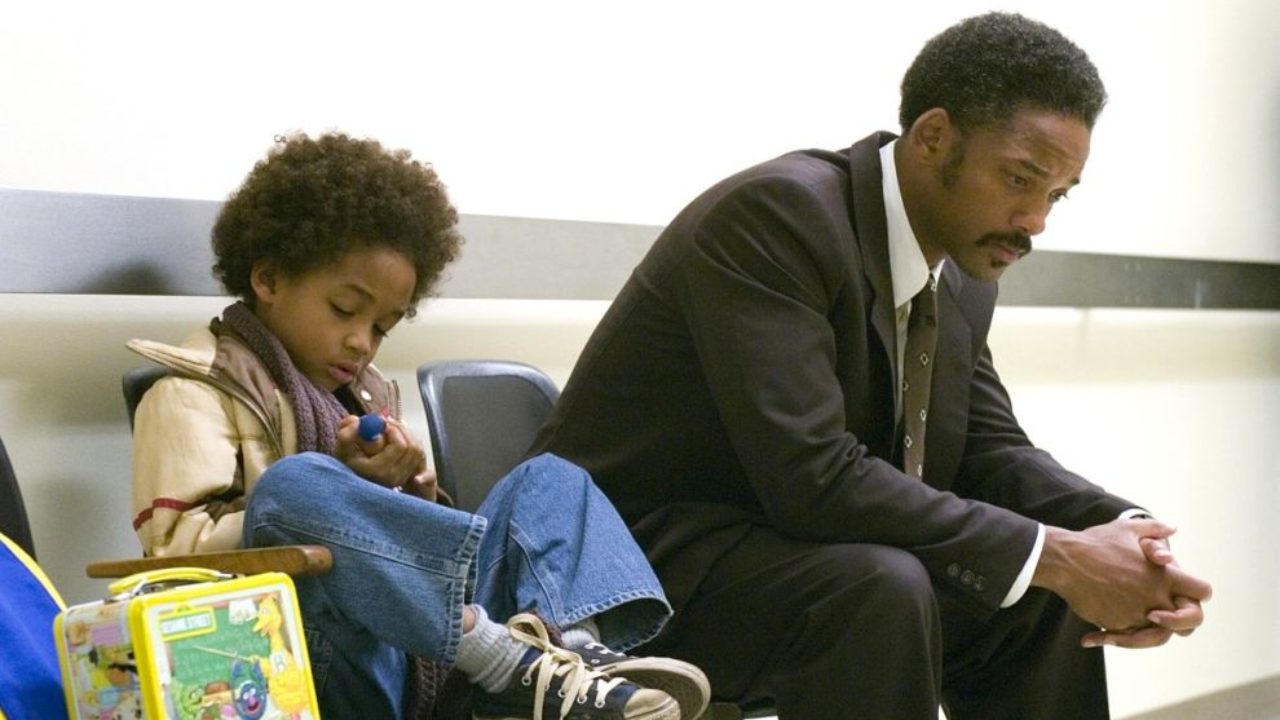 Fuente

A pesar de todas sus preocupaciones Chris continuaba cumpliendo sus obligaciones como padre, siempre cariñoso y comprensivo, esforzándose para que su hijo se sintiera orgulloso de el, y no demostrándole sus tristezas, su hijo era su estimulo para seguir adelante y así superar los obstáculos a los que se enfrentaba.
Despite all his worries, Chris continued to fulfill his obligations as a father, always loving and understanding, striving to make his son feel proud of him, and not showing him his sadness, his son was his encouragement to move on and thus overcome the obstacles to the ones he faced.
---
Chris y su hijo continuaron su vida poco a poco, hasta ese día que le dieron los resultados de las pruebas para ser un corredor de bolsa, siendo el elegido, por fin sus sueños se hacen realidad, valió la pena y tantos sacrificios. Chris se emociono mucho y salió corriendo a buscar a su hijo para decirle que ha conseguido un trabajo y que les hará cambiar su vida. Habían encontrado la felicidad.
Chris and his son continued his life little by little, until that day when they gave him the results of the tests to be a stockbroker, being the chosen one, his dreams finally come true, it was worth it and so many sacrifices. Chris was very excited and ran to find his son to tell him that he has found a job and that it will change his life. They had found happiness.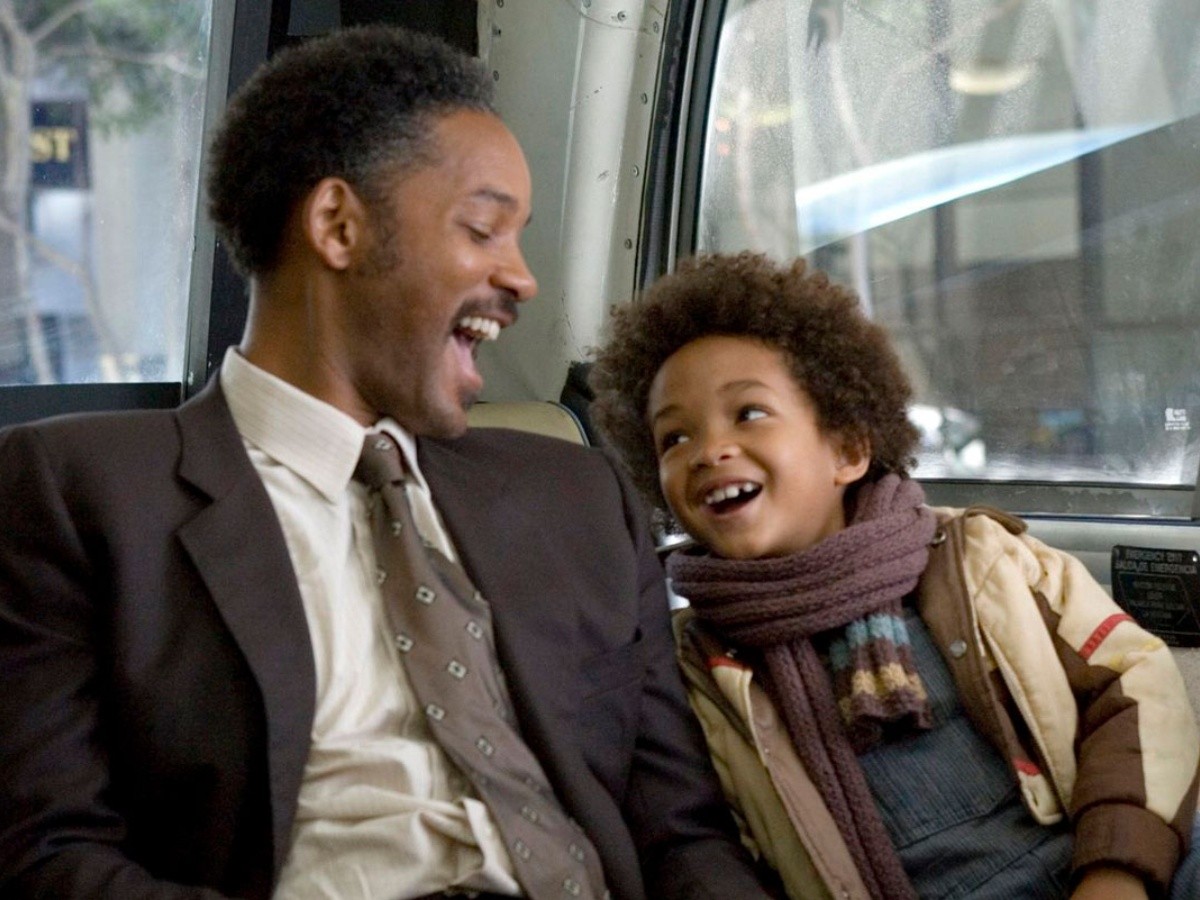 Fuente

A mi me gusto esta película, es perfecta para verla con la familia ¡Se las recomiendo!
I liked this movie, it is perfect to watch with the family. I recommend it!

Thanks for reading my post.
---
Los separadores, los elabore utilizando pngwings (página de internet)
The separators, I made them using pngwings (internet page)
---