English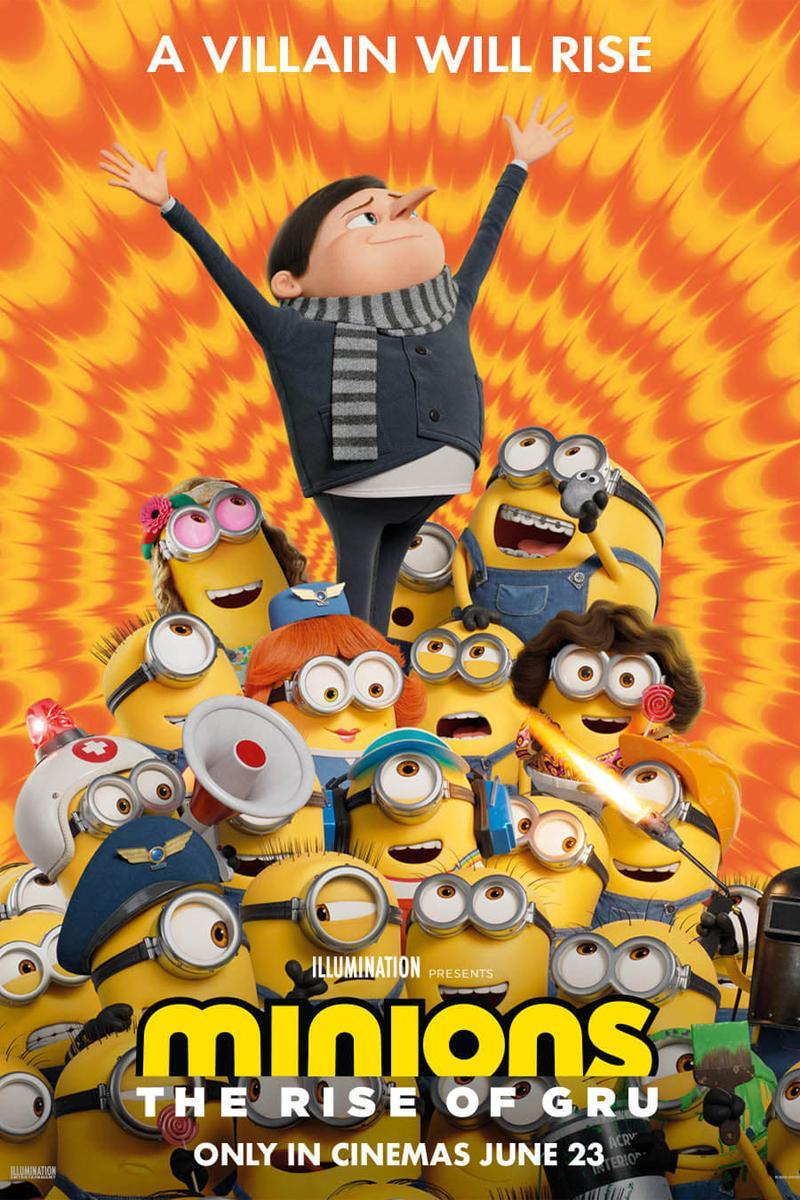 Source
Greetings movie lovers. It has been several weeks since another Minions movie was released, the previous ones have been very good, I have always enjoyed, laughed a lot when watching them and of course it is ideal to share with friends and family this type of animated films. This is known as Minions: A Villain is Born, it is a success, perhaps many have already seen it and everyone will have their own point of view about it. Something that caught my attention is the courage they have to fight to the end to find and do what they are most passionate about and most importantly not get carried away by others. It is a movie for all ages, especially for children.
In my case I have had the opportunity to see all the Minions movies, where each one has a different touch and perspective, however, they are still the same Minions, funny, with a unique personality and always doing their best jokes to make you laugh and have a good time. This movie has a touch is special, having new characters and knowing that being a villain is the best, where they play a very fundamental role in everyone's life. When I saw it for the first time I liked it a lot, it is very entertaining, it has a good message, the characters are unique, all the adventures they go through and the important thing for me is that it always keeps you with that suspense of what will happen in the course of the film.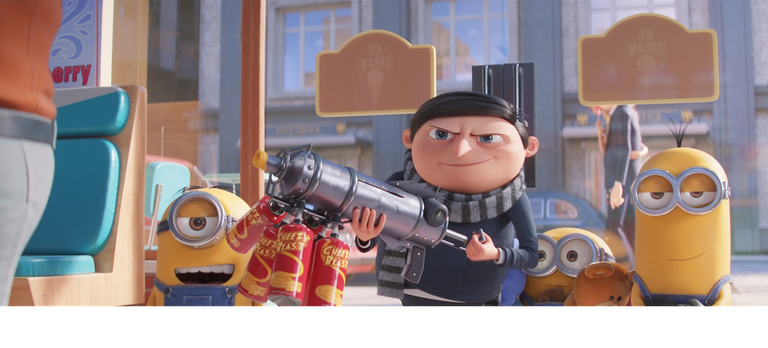 Source

To be the best and be part of a group of villains was everyone's dream, however, to enter is not easy, you have to earn it and prove to do well, this happens both in real life and in movies, you always have to earn the job, respect, admiration and above all do your best without being asked. For the time where the film takes place, being a villain was like a profession, it is here where I came to the conclusion, what is the point of being a villain so that in the end he loses everything and realizes the mistakes and disaster he made. I didn't think that at the beginning, but as I watched the movie, since the only thing I did was laugh at all the crazy things.
Perhaps the theme of the villains is a little complicated to understand and this is where the Minions come in, because their participation in the movie is the best, they give it a simpler approach and it is a way to capture the attention of children because it is an animated movie and a way for them to understand its message in a fun way, since it is a bit of a deep story. That's what happened to me, I decided to watch the movie to know what the Minions were going to do beyond being the best villain. It takes a bit of concentration, as I noticed that they jump from one topic to another and you get a little lost.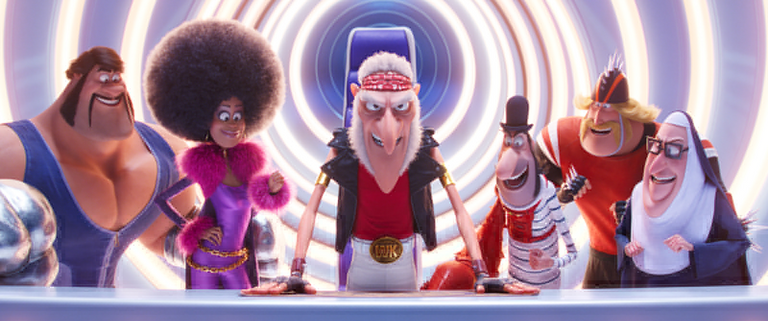 Source

As for the characters, Gru, remains the central character of the film, for being a child, friendly, but a little different from the others, because his only goal and dream was to be a villain and be part of the band of villains, also his way of doing things during the film is unique, he will have to try his best to get and achieve what he wants. One of the things that caught my attention was his way of motivating himself, since having posters, images of villains, makes him reach the top. And the best thing to know that he has his troop of Minions, it is something very exciting and above all that they were always in good times and bad together.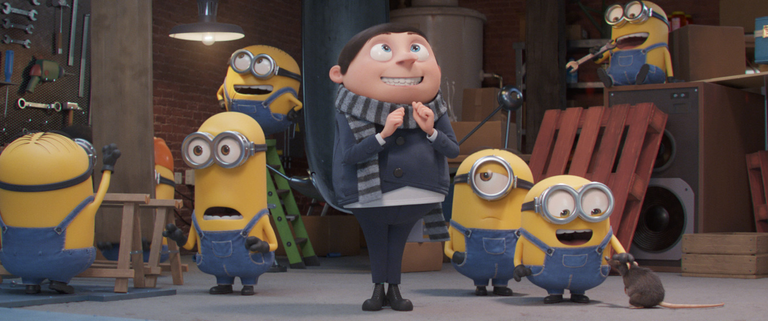 Source

The good thing about this movie is that it is very funny, it gives a lot of laughter all the time from the beginning to the end, I assure you that you will laugh at everything they do, maybe some jokes will not be good for everyone, they will not understand them as others do. However, if you have already seen the other Minions movies and you know how they are and the way they act, then I assure you that you will laugh. Also, every adventure that happens during the movie is the best.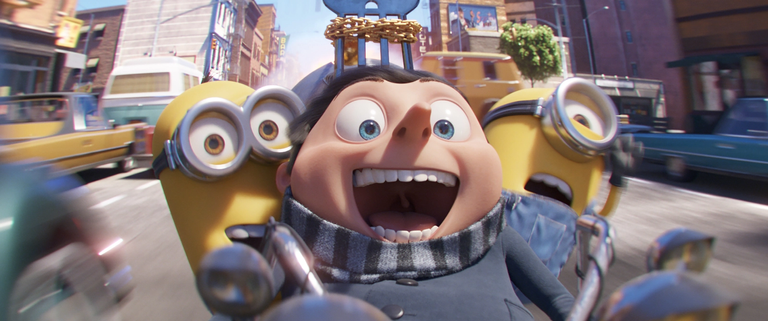 Source

It really is an animated movie worth watching, and if you are a fan of the Minions you will like this one, because of the way it was developed, its content, its music and all the scenes, you can see the hard work of the team to transmit an excellent movie and give it a touch of reflection, messages and so that children can enjoy and continue watching the other Minions movies. In my case I was left with the desire to know what will happen and I am very anxious to see if they release more movies of the story.
As for the message that this movie conveys to us, is that we should never reject those people who can help you without any interest, shake your hand or simply suggest or give an opinion, because they do it for your own good. In addition, support, teamwork is of great importance, because this way you will never be able to emerge and be the best, it is here where values such as humility, respect and sincerity are noticed.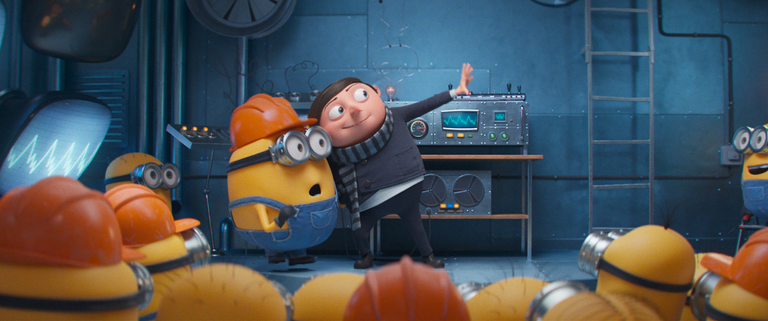 Source

Español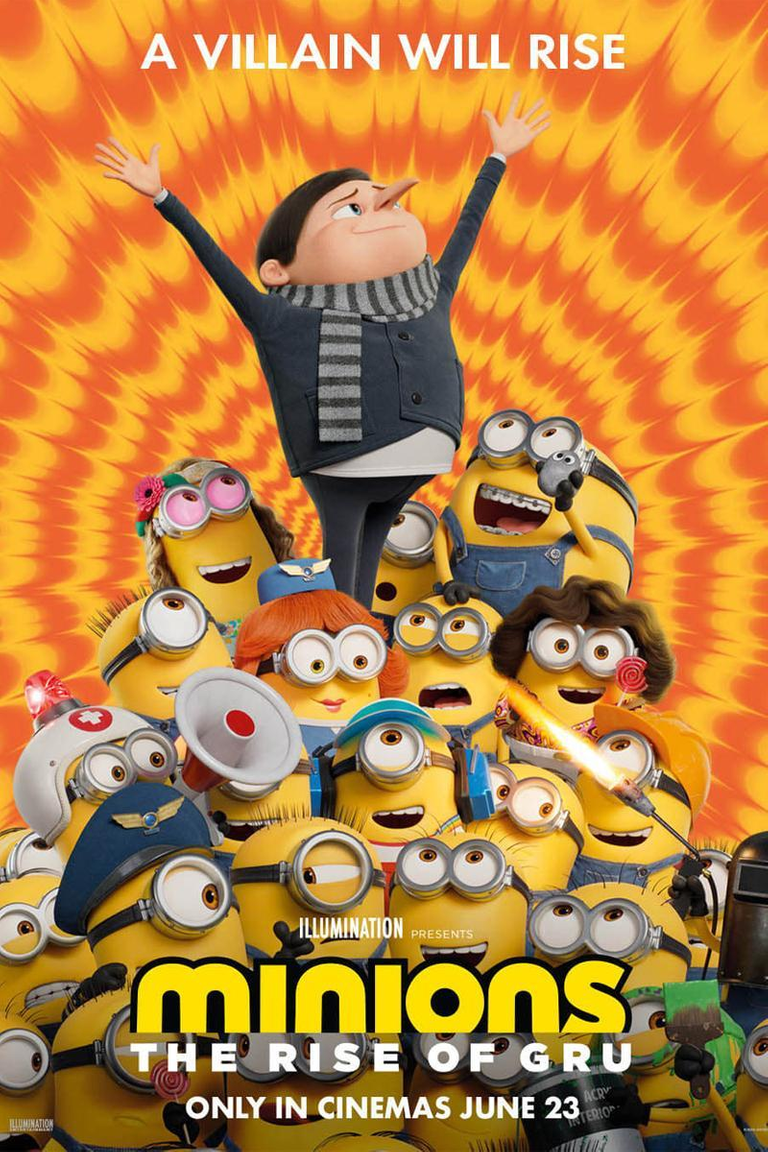 Source
Saludos amantes del cine. Ya han pasado varias semanas desde que fue estrenada otra película de los Minions, las anteriores han sido muy buenas, siempre he disfrutado, reído mucho al verlas y por su supuesto es ideal para compartir con los amigos y familia este tipo de películas animadas. Esta es conocida Minions: Nace un villano, es todo un éxito, quizás muchos ya la han visto y cada uno tendrá su punto de vista al respecto. Algo que me llamo mucho la atención es ese valor que tienen de luchar hasta el final para encontrar y hacer lo que más los apasiona y lo más importante no dejarse llevar por los demás. Es una película dirigida para todas las edades, en especial para los niños.
En mi caso he tenido la oportunidad de ver todas las películas de Minions, donde cada una tiene un toque y una perspectiva distinta, sin embargo, siguen siendo los mismos Minions, graciosos, con una personalidad única y siempre haciendo sus mejores chistes para uno reírse y pasar un rato agradable. Esta película tiene un toque es especial, tener nuevos personajes y saber que ser un villano es lo mejor, donde juegan un papel muy fundamental para la vida de todos. Cuando la vi por primera vez me gustó mucho, es muy entretenida, tiene un buen mensaje, los personajes son únicos, todas las aventuras por las que pasan y lo importante para mí es que siempre te mantiene con ese suspenso de que sucederá en el transcurso de la película.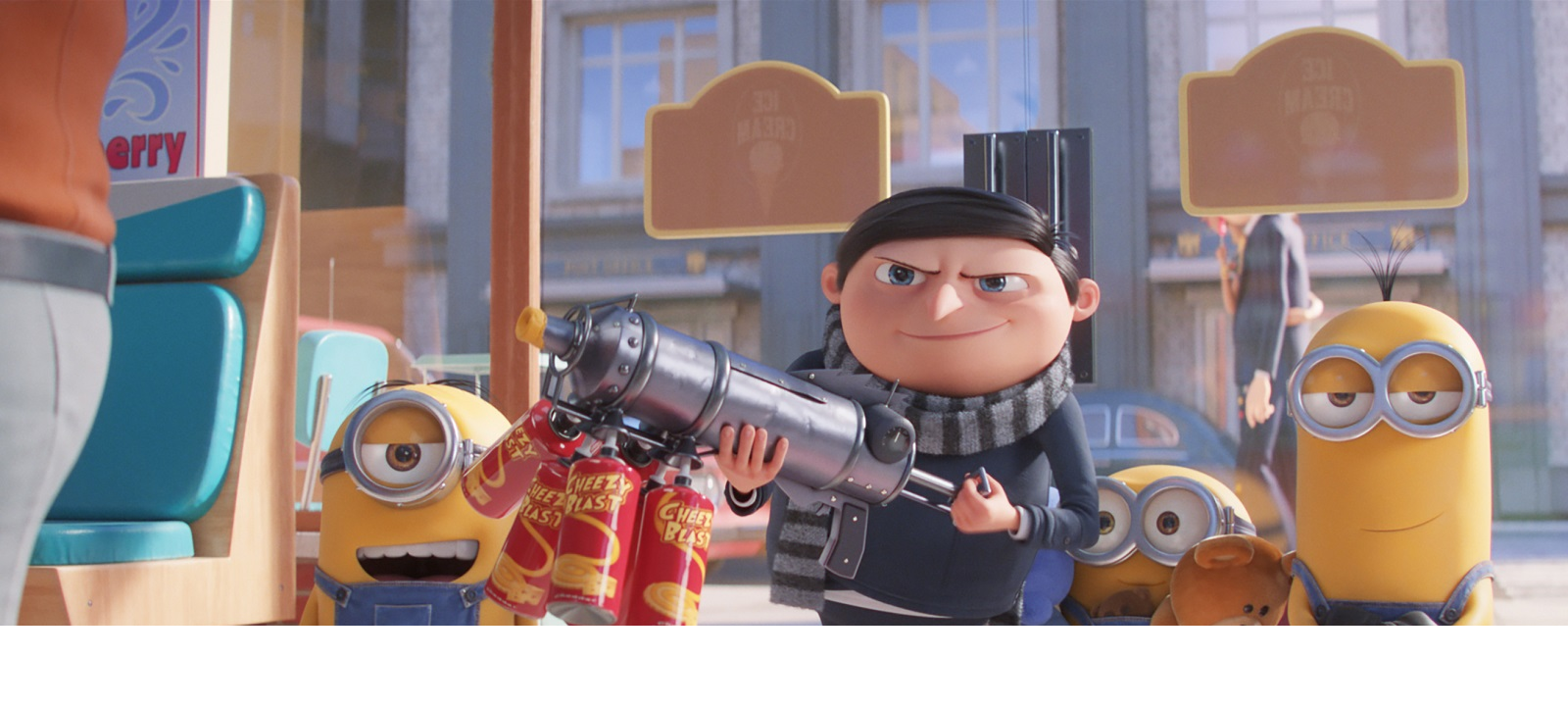 Source

Ser el mejor y formar parte de un grupo de villanos era el sueño de todos, sin embargo, para entrar no es nada fácil, hay que ganárselo y demostrar poder hacerlo bien, esto sucede tanto en la vida real como en las películas, siempre uno tiene que ganarse el puesto, el respeto, la admiración y sobre todo esforzarse al máximo sin que se lo pidan. Para la época donde se desarrolla la película ser un villano era como una profesión, es aquí donde llegue a la conclusión, de que sirve ser un villano para que a la final se pierda todo y se dé cuenta de los errores y desastre que cometió. Eso no lo pensé al principio, sino a medida que veía la película, ya que lo único que hacía era reírme de todas las locuras.
Quizás el tema de los villanos resulte un poco complicado de entender y es aquí donde entran los Minions, por el hecho de que su participación en la película es lo máximo, le dan un enfoque más sencillo y es una manera de captar más la atención de los niños por ser una película animada y una manera de que entiendan su mensaje de una forma divertida, ya que es una historia un poco profunda. Eso fue lo que me paso a mí, decidí ver la película para saber que iban a hacer los Minions más allá de ser el mejor villano. Se necesita de un poco de concentración, ya que note que saltan de un tema a otro y uno queda un poco perdido.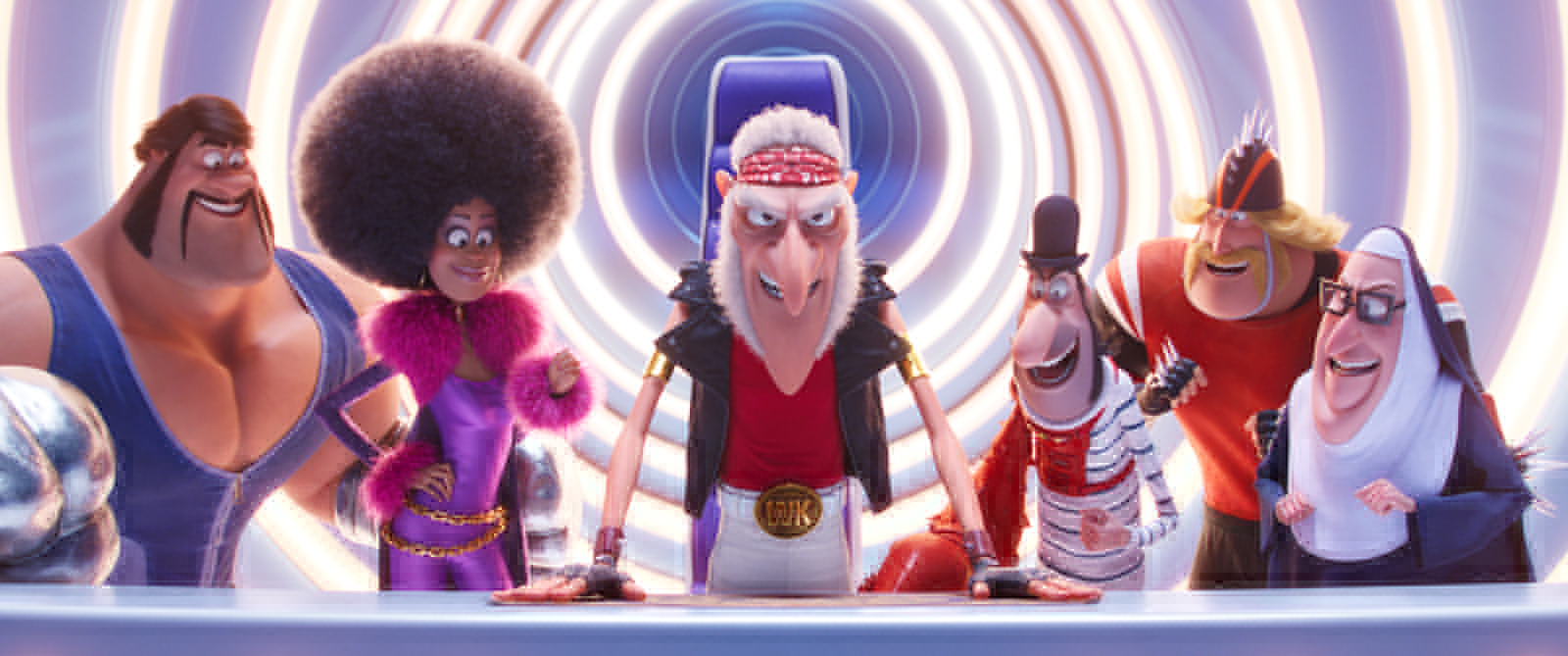 Source

En cuanto a los personajes, Gru, sigue siendo el personaje central de la película, por ser un niño, amigable, pero un poco diferente a los demás, porque su único objetivo y sueño era ser un villano y formar parte de la banda de villanos, además su formar de hacer las cosas durante la película es única, tendrá que esforzarse al máximo para poder conseguir y lograr lo que él quiere. Una de las cosas que más me llamo la atención era su forma de motivarse, ya que tener afiches, imágenes de villanos, lo hace llegar a la cima. Y lo mejor saber que cuenta con su tropa de Minions, es algo muy emocionante y sobre todo que siempre estuvieron en las buenas y en las malas juntos.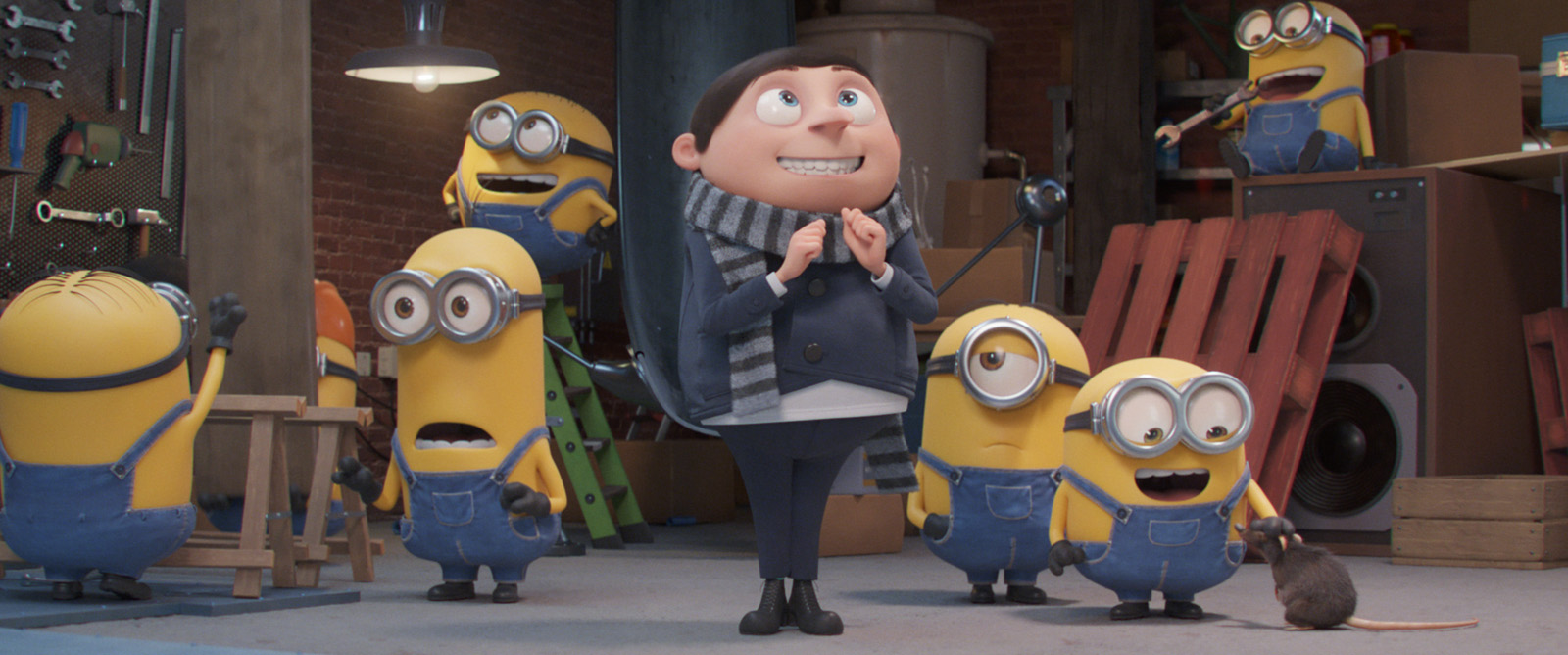 Source

Lo bueno de esta película es que es muy divertida, da mucha risa todo el tiempo desde que empieza hasta el final, te aseguro que te vas a reír por todo lo que hacen, quizá algunos chistes no serán buenos para todos, no los entenderán como otros sí. Sin embargo, si ya has visto las demás películas de los Minions y sabes como son y su manera de actuar, entonces te aseguro que te reirás. Además, cada aventura que sucede durante la película, es lo máximo.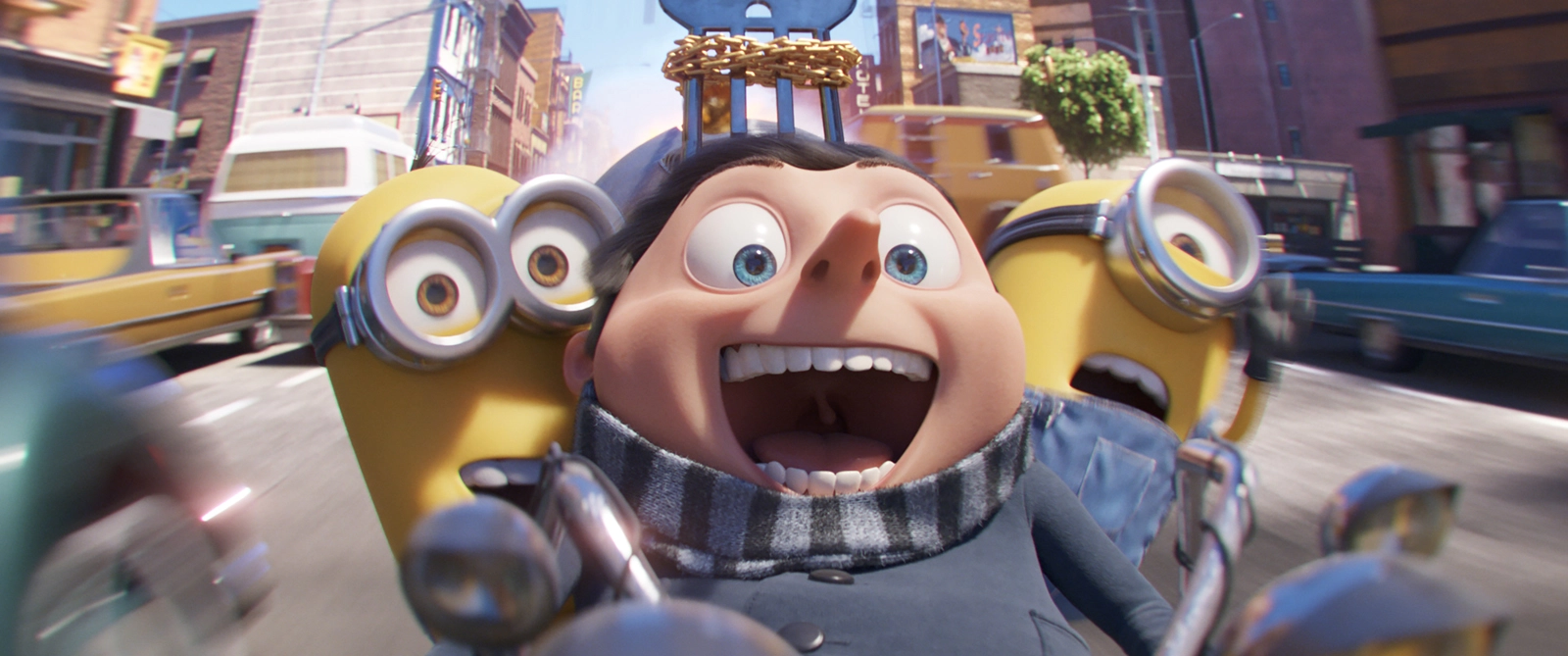 Source

De verdad que es una película animada que vale la pena verla, además si eres fanático de los Minions esta te gustará, por el hecho de como la desarrollaron, su contenido, su música y todas las escenas, se nota un ardo trabajo en equipo para así poder transmitir una excelente película y darle es toque de reflexión, mensajes y para que los niños puedan disfrutar y seguir continuando viendo las demás películas de los Minions. En mi caso quede con las ganas de saber qué se sucederá y estoy muy ansioso para ver si sacan más películas de la historia.
En cuanto al mensaje que nos trasmite esta película, es que nunca debemos rechazar a esas personas que te pueden ayudar sin ningún interés, darte la mano o simplemente sugerir o dar opinión, ya que lo hacen por tu bien. Además, el apoyo, el trabajo en equipo es de gran importancia, porque así nunca podrás surgir y ser el mejor, es aquí donde se notan los valores como la humildad, el respeto y la sinceridad.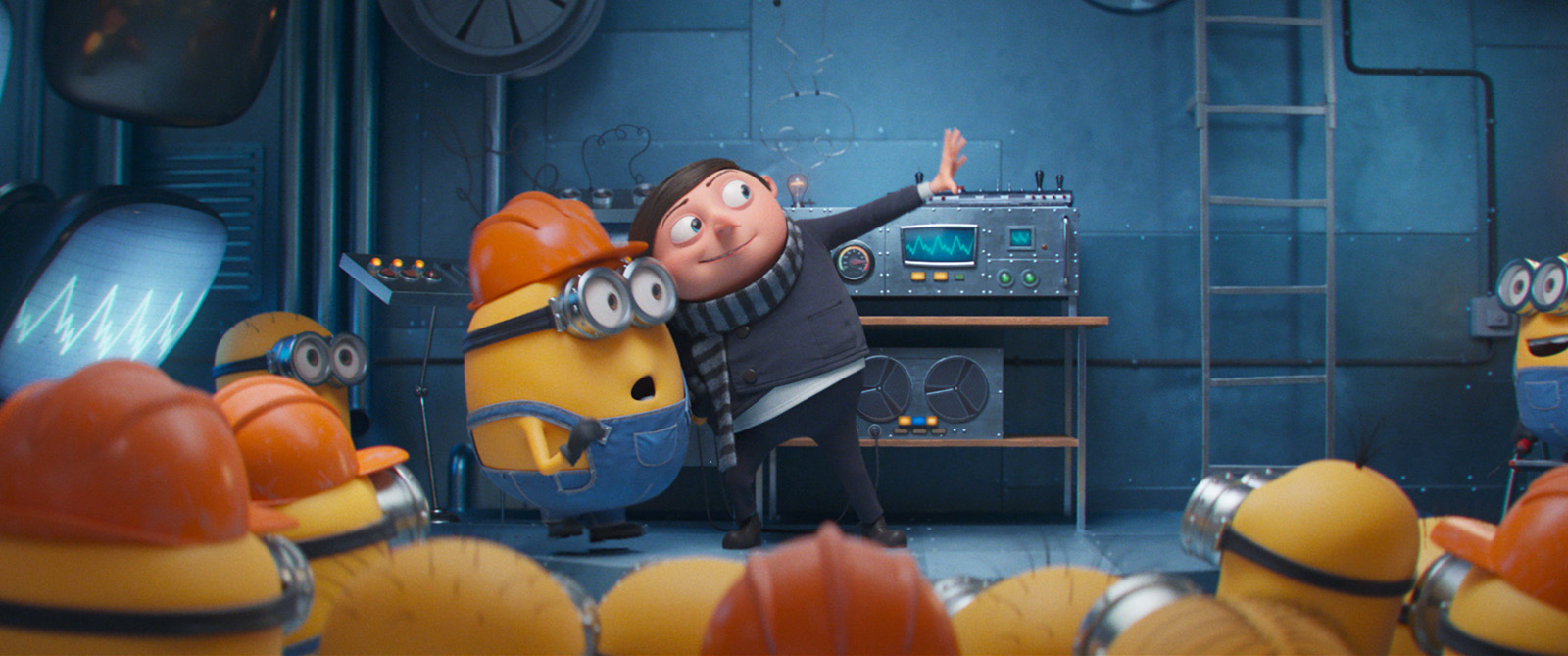 Source