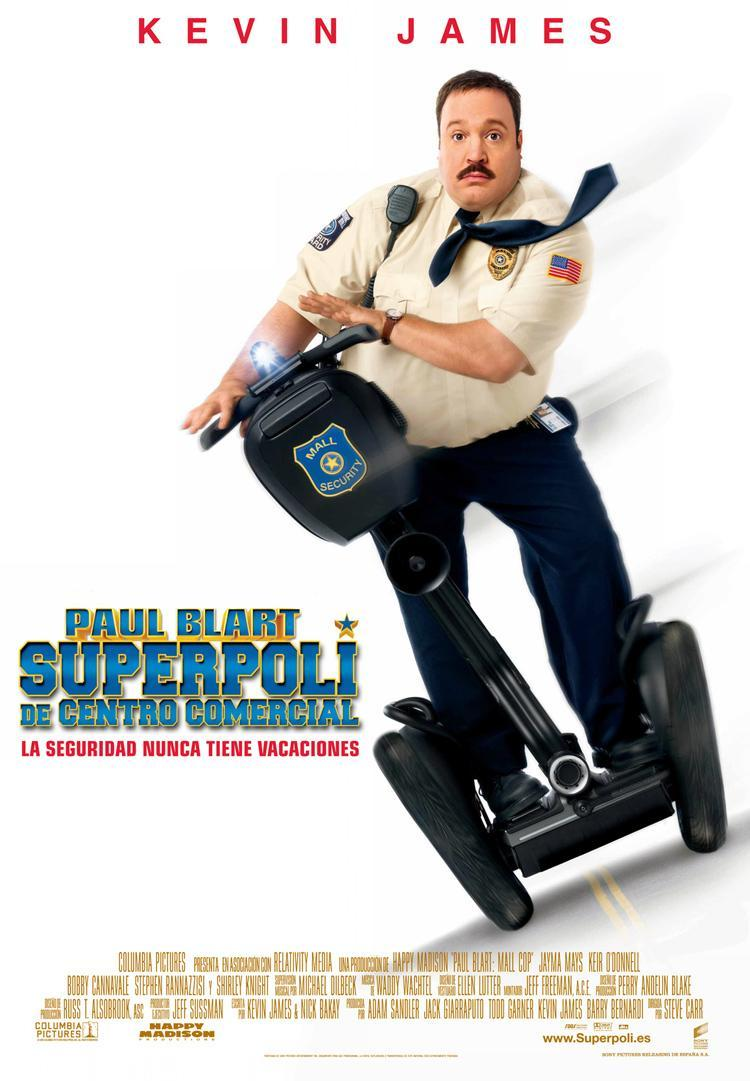 Source
Greetings movie lovers. Today I come with a pretty short movie that I saw a few days ago and I couldn't stop laughing, it's very funny, because of all those adventures and challenges that happen in it. This movie is known as Paul Blart: Mall Cop. It has a little bit of comedy and action released in 2009, movie a little old, maybe many have enjoyed it at the time of watching it. During the development of this movie a situation occurs that leads us to reflect, to think that we can all achieve what we propose, no matter the physical conditions of each person, because we can all do it. Many friends had told me about this movie, but I didn't pay attention to it until the day I saw it.
Saludos amantes del cine. Hoy vengo con una película bastante corta que vi hace unos días y no paraba de reírme, es muy divertida, por todas esas aventuras y desafíos que ocurren en la misma. Esta película es conocida como Superpoli del centro comercial. Tiene un poco de comedia y acción estrenada en el año 2009, película un poco vieja, quizás muchos la han disfrutado al momento de verla. Durante el desarrollo de esta película ocurre una situación que nos lleva a la reflexión, pensar que todos podemos lograr lo que nos propongamos, no importando las condiciones físicas de cada persona, ya que todos podemos hacerlo. Muchos amigos me habían comentado esta película, pero no le prestaba atención hasta el día que la vi.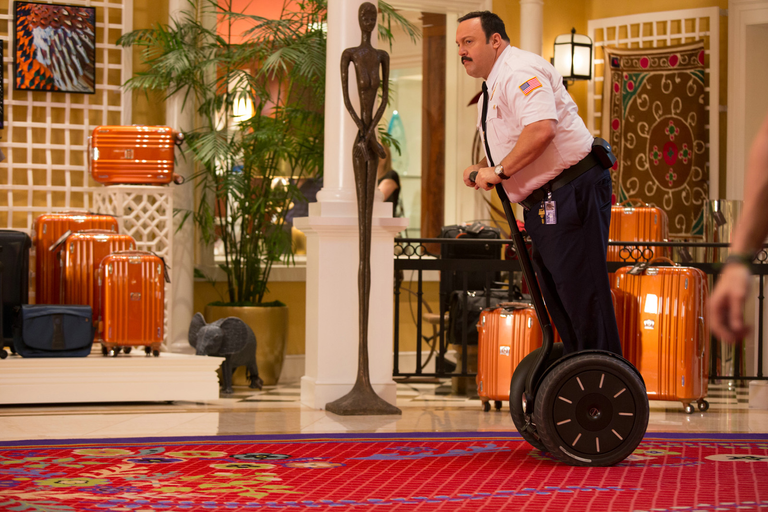 Source

When I was watching the movie I realized that one of the characters is Kevin James, he is one of my favorite actors in the movies, I have seen a lot of his movies and all of them are the best. At first I was a little doubtful and wondered why watch a movie where there are police officers training, much less if it is to take care of a shopping mall, that requires many years of experience and preparation. However, I realized that the sacrifice, perseverance and love for what they do were present, as this is of utmost importance when it comes to getting any job and much more if you are not the best in your area. Even so, I continued watching it, even though I couldn't find the emotion in this movie, I was about to abandon it.
Cuando me encontraba viendo la película me di cuenta de que unos de los personajes es kevin james, es unos de mis actores preferidos del cine, he visto muchísimas películas de él y todas son lo máximo. Al principio estaba un poco dudoso y me pregunté para qué ver una película donde hay policías entrenando y mucho menos si es para cuidar un centro comercial, eso se requiere de muchos años de experiencia y preparación. Sin embargo, me di cuenta de que el sacrifico, la constancia y el amor por lo que hacen estaban presente, ya que esto es de suma importancia a la hora de conseguir cualquier trabajo y mucho más si no eres el mejor en tu área. Aun así continúe viéndola, aunque no le encontraba cuál era la emoción a esta película, estaba a punto de abandonarla.

Paul Blart: Mall Cop, has very good characters, the environment where this movie was developed is very nice, it was also very luxurious everything, especially that mall. One of the main characters is Paul Blart, a very good person and willing to help those who need it, he became the best security guard and from my point of view that is not easy, because you have to have a lot of courage, earn the respect of many, trust and be willing to receive orders from their bosses and many other things that characterize him that makes him great, of course from my point of view. Also, this character makes a decision a bit difficult and risky for his life, I thought he would never do it and abandon everything he had achieved, however, he had to act as quickly as possible for the good of all.
Superpoli del centro comercial, tiene muy buenos personajes, el ambiente donde se desarrolló esta película es muy bonito, además era muy lujoso todo, en espacial ese centro comercial. Unos de los personajes principales es Paul Blart, una persona muy buena y dispuesta ayudar a quienes los necesiten, se convierto en el mejor guardia de seguridad y desde mi punto de vista eso no es nada fácil, por el hecho de que tienes que tener mucha valentía, ganarse el respeto de muchos, la confianza y estar dispuesto a recibir orden de sus jefes y muchas otras cosas que lo caracterizan que hace que sea genial, claro desde mi punto de vista. Además, este personaje toma una decisión un poco difícil y arriesgada para su vida, yo pensé que nunca lo iba a hacer y abandonaría todo lo que había logrado, sin embargo, tenía que actuar lo más rápido posible por el bien de todos.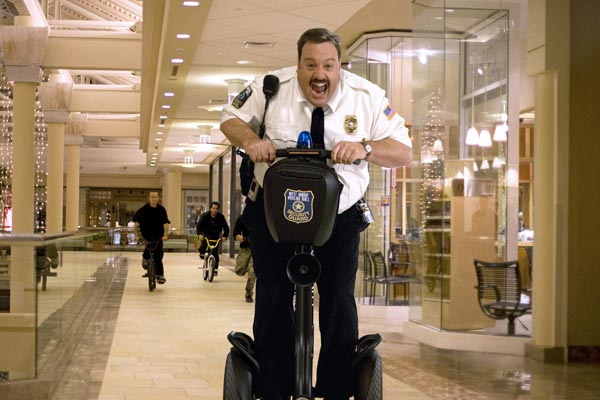 Source

As I was watching this movie and I was very concentrated watching every detail, I saw that I could not miss that character that has, sends those who come from below sweating every drop of sweat to get is dream, who put all their effort and dedication to be the best, but it turns out that it was the police chief and I think it was impossible to tell him something, however, I realized how betrayal is not good and in the end he was losing everything he had achieved. Something that I also liked a lot about this movie and I really appreciate is the friendship that Paul had with the other security guards of that mall, something very nice, they were always together in good times and bad during all that terrible accident.
A medida que estaba viendo esta película y me encontraba muy concentrado observando cada detalle, vi que no podía faltar ese personaje que le tiene, envía a los que vienen desde abajo sudando cada gota de sudor para conseguir es sueño, que ponen todo su empeño y dedicación por ser los mejores, pero resulta que era el feje de la policía y creo que era imposible decirle algo, sin embargo, me di cuenta como la traición no es buena y al final quedo perdiendo todo lo que había logrado. Algo que también me gustó mucho de esta película y aprecio mucho es la relación de amistad que tenía Paul con los demás guardia de seguridad de ese centro comercial, algo muy bonito, siempre estaban juntos en las buenas y en las malas durante todo ese terrible accidente.

One of the parts that I liked the most in this movie, is when this security guard was alone in that huge mall, it was really a moment of great tension, adrenaline and action, because he could not make a mistake and make a bad move, otherwise his life would change forever. The most exciting thing was to see how he put together all those traps, how he moved applying all the knowledge he had learned during training, something really exciting, even so there were many bad guys against him alone and this is where he did not let himself be carried away by fear and put into practice what he knew.
Una de las partes que más me gusto de esta película, es cuando este guardia de seguridad se encontraba solo en ese enorme centro comercial, de verdad que fue momento de mucha tensión, adrenalina y acción, por el hecho de que no podía comerte un error y hacer un movimiento malo, porque si no su vida cambiaria para siempre. Lo más emocionante fue ver como armaba todas esas trampas, como se movía aplicando todos esos conocimientos que habida aprendido durante los entrenamientos, algo de verdad muy emocionante, aun así eran muchos malos contra él solo y es aquí donde no se dejó llevar por el miedo y puso en práctica lo que sabía.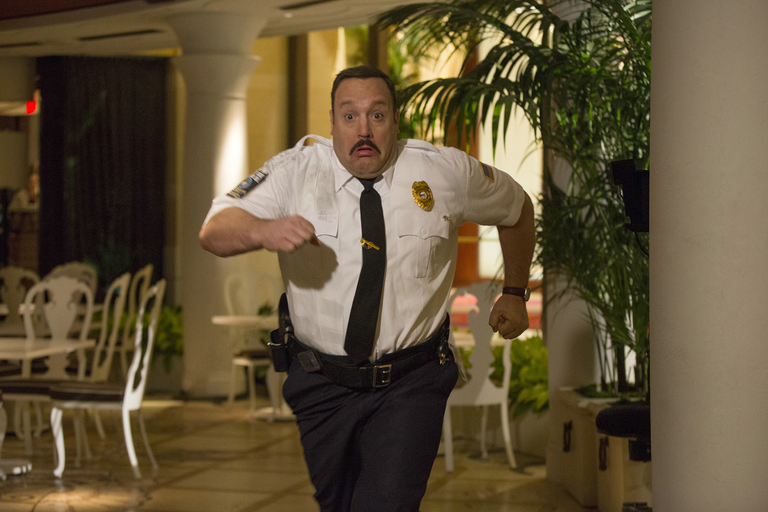 Source

Once I finished watching it I can say that I really enjoyed every second of the movie and if you ask me if I liked it I will say yes, it exceeded my expectations, even though there were some boring moments, and I also thought there could have been more support from others. This is an ideal movie to watch with the family, with friends, as it is very funny and there were pleasant moments that gave a lot of laughter.
Una vez que termine de verla puedo decir que de verdad disfrute cada segundo de la película y si me pregunta que si me gusto diré que sí, además supero mis expectativas, a pesar de que hubo algunos momentos un poco aburridos, así como también pensé que podía haber más apoyo de los demás. Esta es una película ideal para ver con la familia, con los amigos, ya que es muy divertida y pasaron momentos agradables que dieron mucha risa.

This movie teaches us that we have to accept ourselves as we are and not let ourselves be carried away and influenced by the words, actions or comments of others. In addition, we are all capable of achieving our dreams, because sooner or later we will achieve them and we will always give our best every day. It transmits values such as union, teamwork and humility, friendship. It is a good movie.
Esta película nos enseña que tenemos que aceptarnos tal cual somos nosotros mismos y no dejarnos llevar e influenciar por las palabras, acciones o los comentarios de los demás. Además, todos somos capaces de alcanzar nuestros sueños, porque tarde o temprano lo lograremos y siempre daremos lo mejor cada día. Transmite valores como la unión, el trabajo en equipo y la humildad, amistad. Es una buena película.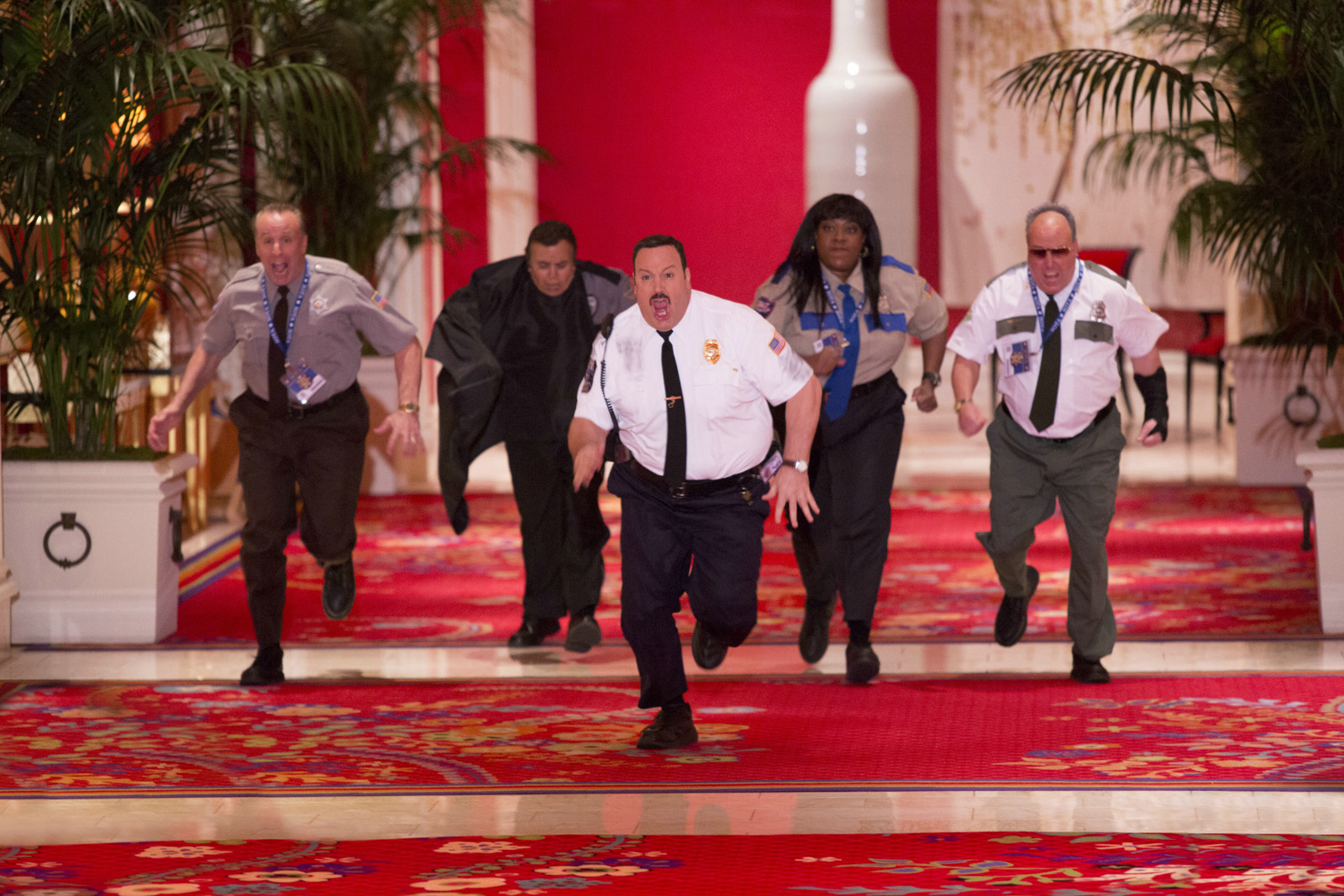 Source