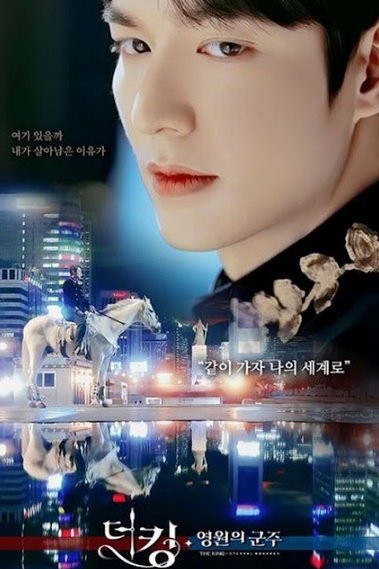 Imagen
Español
English

---
Hola mis queridos Hivers hoy les vengo hablar de la serie coreana "El Rey El Eterno Monarca" una portada que llegue a ver mucho en Netflix pero que no fue hasta que me la recomendaron que decidí verla. Y definitivamente fue una decisión para mi muy acertada, una serie muy divina y original de ver, sin mencionar la participación de su protagonista Lee Min Ho de quien soy fanática desde que lo vi en la serie de Boys Over Flowers. Además de lo interesante o mágica que puede ser la trama de estar en universos paralelos donde existe otro TU en un mundo alterno, que vive una vida muy diferente a la tuya.
Hello my dear Hivers today I come to talk about the Korean series "The King The Eternal Monarch" a cover that I got to see a lot on Netflix but it wasn't until it was recommended to me that I decided to watch it. And it was definitely a very wise decision for me, a very divine and original series to watch, not to mention the participation of its protagonist Lee Min Ho of whom I've been a fan since I saw him in the Boys Over Flowers series. Besides how interesting or magical can be the plot of being in parallel universes where there is another YOU in an alternate world, who lives a very different life from yours.
---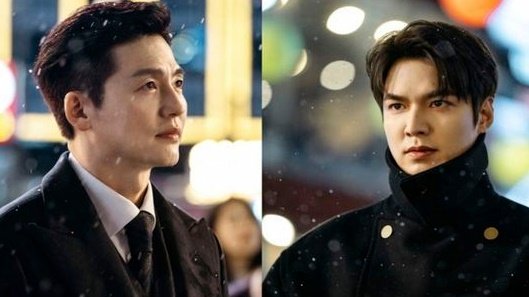 Imagen
Sinopsis
Synopsis
---
Se trata de la historia de un emperador coreano que tiene en su poder una flauta mágica "Mampasikjeok" que permite ir a universos paralelos a su mundo, donde la sed de codicia de su medio hermano por gobernar al mundo lo hace robar la flauta, y asesinar al emperador, incluso intentando asesinar a su sobrino sin un resultado exitoso, donde esté logra con una espada cortar la flauta a la mitad antes de que su tío intente matarlo. Esto es lo que inicia una casería y búsqueda por años de Lee Lim el tío de Lee Gon (Lee Min ho) al crecer Lee Goo se convierte en el Emperador de Corea y descubre que la mitad de la flauta que tiene en su poder lo lleva a un universo paralelo, el cuál deberá encargarse de cerrar y capturar a su tío.
It is the story of a Korean emperor who has in his possession a magic flute "Mampasikjeok" that allows to go to parallel universes to his world, where the thirst of greed of his half brother to rule the world makes him steal the flute, and murder the emperor, even trying to kill his nephew without a successful result, where he manages with a sword to cut the flute in half before his uncle tries to kill him. This is what starts a years-long search for Lee Gon's uncle Lee Lim (Lee Min ho) as Lee Goo grows up to become the Emperor of Korea and discovers that the half of the flute in his possession takes him to a parallel universe, which he must take charge of closing and capturing his uncle.

---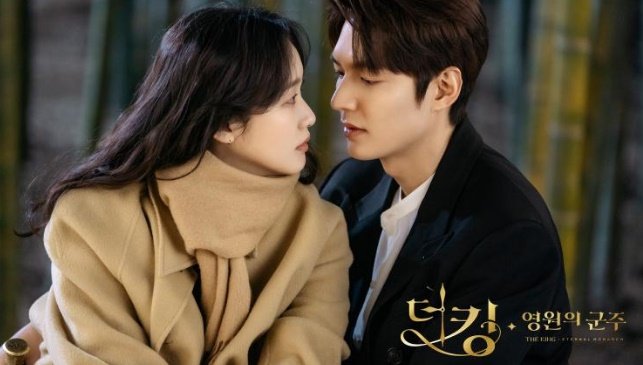 Imagen
Trama
Plot
---
La historia se basa en la existencia de dos mundos paralelos, una Corea moderna y prospera que es gobernada por el Emperador Lee Gon quien quedo a cargo después de la muerte prematura de su padre, y quien descubre al salir del palacio en un pequeño bosque donde aparecen dos obeliscos que misteriosamente lo hacen transportarse a una Corea paralela, donde se encuentra a una detective, a quien conoce debido a un carnet que fue tomado por él mismo, el día que su tío intento matarlo.
The story is based on the existence of two parallel worlds, a modern and prosperous Korea that is ruled by Emperor Lee Gon who was left in charge after the premature death of his father, and who discovered when leaving the palace in a small forest where Two obelisks appear that mysteriously make him transport himself to a parallel Korea, where he meets a detective, whom he meets due to a card that was taken by himself, the day his uncle tried to kill him.
---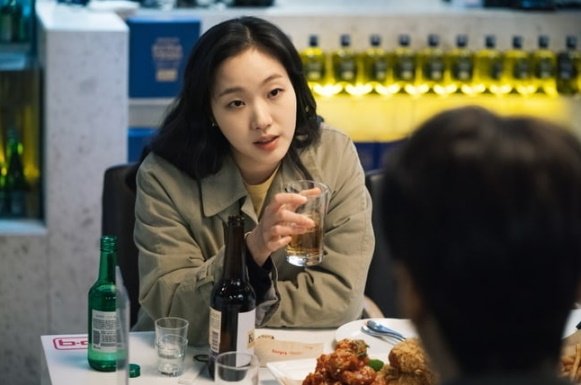 Imagen
Esta joven detective ha sido la mujer que se ha vuelto dueña de sus pensamientos y corazón, así que veremos un Rey tratando de conquistar a un joven mujer moderna y empoderada, porque no será la típica chica enamorada y sumisa, sino por el contrario deberá tratar de endulzar su fuerte carácter de mujer policía ruda y hasta un tanto masculina, que estará lidiando con su constante acoso de hombre enamorado. Todo esto mientras los dos trabajan en conjunto con el apoyo de uno sus hombres de seguridad y mano derecha Jo Yeong, quien será su soporte en todo momento, al igual que el compañero de Jeong Tae-eul, mientras tratan de encontrar al tío villano que esta armando un ejercito para conquistar el imperio de El Rey y apoderarse del gobierno de Corea y también del mundo.
This young detective has been the woman who has become the owner of her thoughts and heart, so we will see a King trying to conquer a modern and empowered young woman, because she will not be the typical girl in love and submissive, but on the contrary, she must try to sweeten her strong character as a rude and even somewhat masculine policewoman, who will be dealing with her constant harassment as a man in love. All this while the two work together with the support of one of their security men and right hand Jo Yeong, who will be their support at all times, as well as Jeong Tae-eul's partner. All this while the two work together with the support of one of their security men and right hand Jo Yeong, who will be their support at all times, as well as Jeong Tae-eul's partner, as they try to find the villainous uncle that He is arming an army to conquer the empire of El Rey and take over the government of Korea and also the world.
---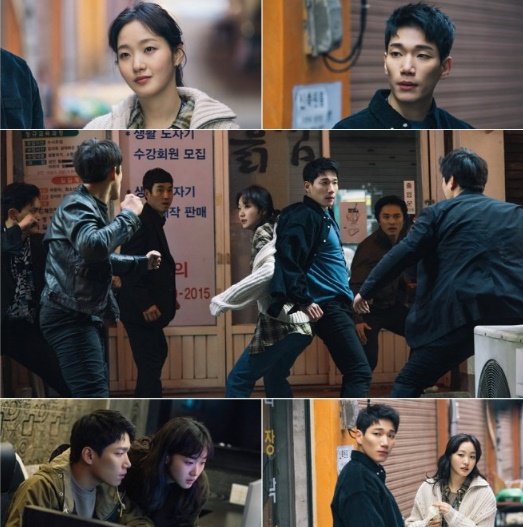 Imagen
---

---
Mi opinión
My opinion
---
En general la historia para mi ha sido muy original, porque no solo se trata de dos mundos paralelos, esta flauta te permite viajar a diferentes mundos, pero es un vivo ejemplo de que jugar con el tiempo puede traer terribles consecuencias y es lo que se muestra en el transcurso de la historia. Las actuaciones me parecieron magistrales, ya conocía el trabajo actoral de Lee Min Ho pero tengo que destacar las actuaciones de Kim Go-eun quien hace el papel de la detective y además interpreta un segundo personaje en el mundo paralelo completamente diferente a su personaje principal. También veremos a Woo Do Hwan quien es la mano derecha del Rey, y en el mundo paralelo interpreta a un joven policía nada parecido a su personaje principal con características completamente opuestas, así como el agua y el aceite. Creo que fue una de las actuaciones que más se destacan y resaltan en la serie, sin duda bien merecida su aclamación por la crítica.
Overall the story for me has been very original, because it is not only about two parallel worlds, this flute allows you to travel to different worlds, but it is a living example that playing with time can bring terrible consequences and that is what is shown in the course of the story. I thought the performances were masterful, I already knew Lee Min Ho's acting work but I have to highlight the performances of Kim Go-eun who plays the role of the detective and also plays a second character in the parallel world completely different from her main character. We will also see Woo Do Hwan who is the King's right hand man, and in the parallel world he plays a young policeman nothing like his main character with completely opposite characteristics, just like oil and water. I think it was one of the performances that stands out and stands out the most in the series, undoubtedly well deserved its critical acclaim.
---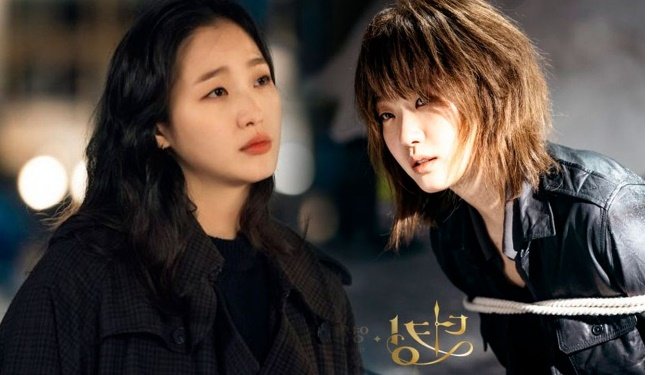 Imagen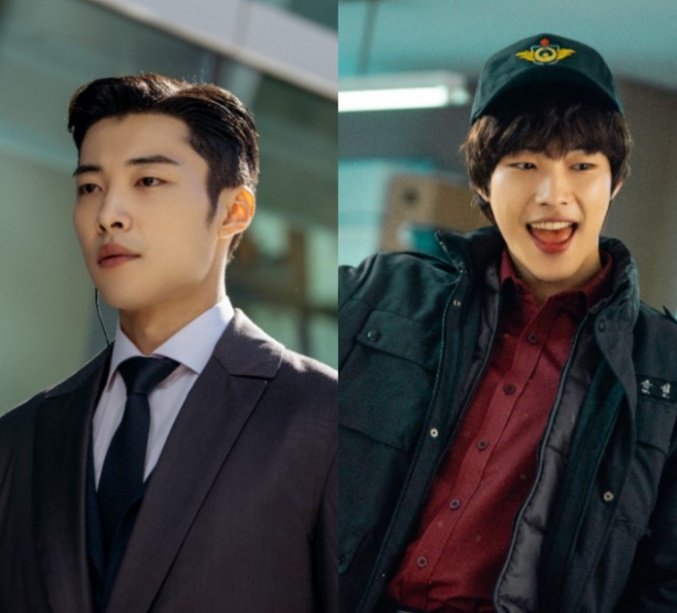 Imagen

---
Conclusión
Conclusion
---
Si es verdad que esta producción tuvo criticas muy diversas, teniendo grupos que hicieron fuertes criticas en su país y por el contrario en el extranjero fue bastante aclamada, pero creo que es por temas culturales de Corea. Lo que puedo decir es que es una serie que puedes disfrutar, aunque a veces hay capítulos que no entiendes un poco por el tema de los universos paralelos y te pierdes entre las historias de los personajes.
If it is true that this production had very diverse critics, having groups that made strong criticisms in their country and on the contrary abroad it was quite acclaimed, but I think it is because of Korean cultural issues. What I can say is that it is a series that you can enjoy, although sometimes there are chapters that you do not understand a bit because of the parallel universes and you get lost between the stories of the characters.
---
Siendo una serie de ciencia ficción, romance y comedia, con 16 capitulos, puedo decir que en lo personal me dejo bastante satisfecha, aunque podría verla nuevamente para entender un poco más todo ese misterio que pasaba entre los dos universos, porque llego a ser un poco confuso.
Being a series of science fiction, romance and comedy, with 16 chapters, I can say that personally I was quite satisfied, although I could see it again to understand a little more all that mystery that happened between the two universes, because it became a little confusing.
---
Imagen

** Los separadores y cintillo son de mi autoria, para uso exclusivo de Hive.
** Para la traducción utilice https://www.deepl.com/
¡Gracias por su apoyo, por leerme y votar, GRACIAS!
Thank you for your support, for reading and voting, THANK YOU!