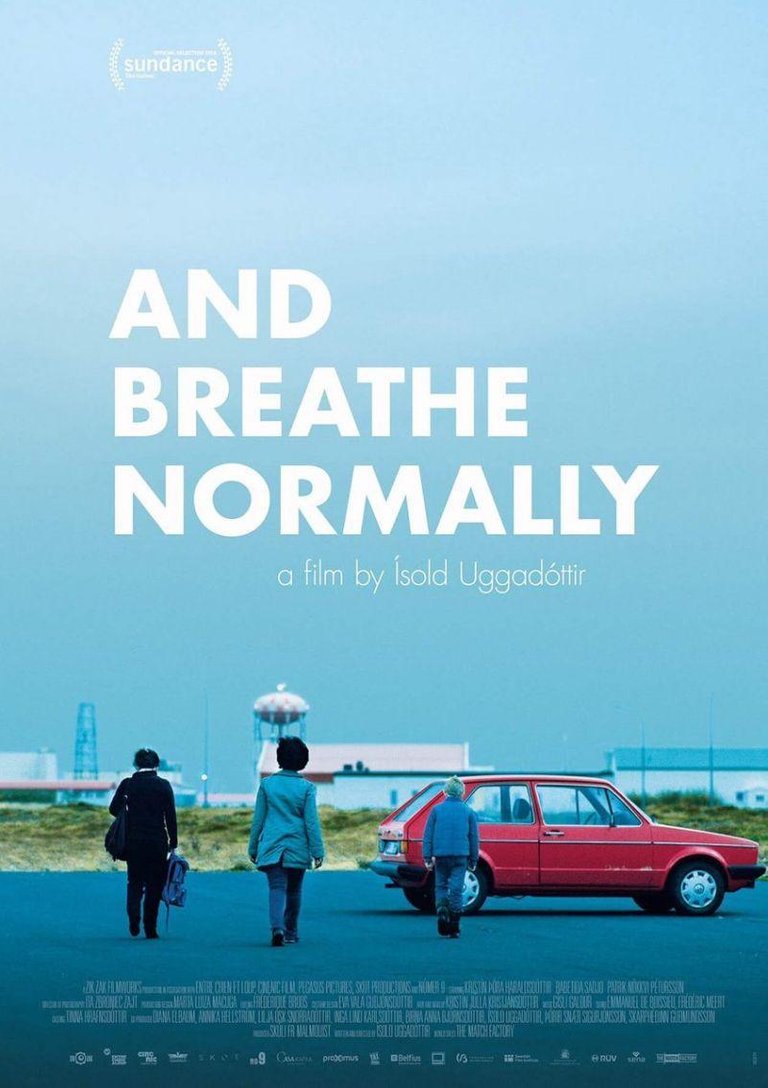 Así es el sistema es una coproducción islandesa, belga y sueca, es un film de corte dramático.
La historia comienza cuando Lara una joven madre islandesa que se encuentra en una situación económica muy comprometida, llena de deudas, sin ningún tipo de ingresos, con la custodia de su hijo recién recobrada, inicia un entrenamiento laboral para optar a un puesto en el aeropuerto de Islandia.
And breathe normally. It is an Icelandic, Belgian and Swedish co-production, it is a film of a dramatic nature.
The story begins when Lara, a young Icelandic mother who finds herself in a very compromised economic situation, full of debts, without any income, with the custody of her son just recovered, starts a job training to apply for a position at the Icelandic airport.
Lara se está entrenando para el cargo de recepción y chequeo de boletos y documentos de los pasajeros antes de ser embarcados en los aviones, durante su entrenamiento detecta que el pasaporte de Adja no es legal por lo que es retenida en este país mientras es sometida a unas series de averiguaciones burocráticas para decidir su situación migratoria.
Lara is training for the position of receiving and checking passengers' tickets and documents before being boarded on planes, during her training she detects that Adja's passport is not legal so she is detained in this country while she is subjected to a series of bureaucratic inquiries to decide her immigration status.
..
Adja una inmigrante Guinea-Bissau con una documentación que diría Juan Luis Guerra no dan para ser sincera, debido a esta situación queda varada en Islandia mientras su hija y su hermana se embarcan para dirigirse a Canada.
Adja, a Guinea-Bissau immigrant with documentation that Juan Luis Guerra would not give to be honest, is stranded in Iceland while her daughter and sister embark for Canada.
Mientras tanto a Lara toma una difícil decisión empacar todas sus cosas y dejar el apartamento donde vivía ya que no puede pagar la renta, ahora le toca vivir en su automóvil con su hijo mientras logra entrar a trabajar fijo en el aeropuerto, adicional la joven madre esta lidiando con su recuperación a la adicción a las drogas.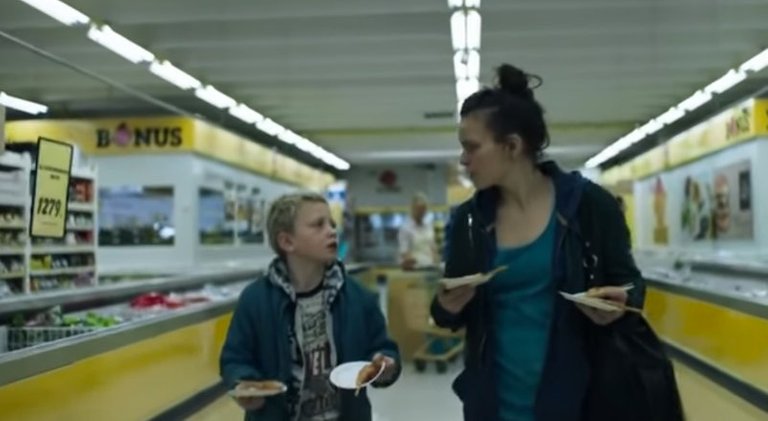 Meanwhile Lara makes a difficult decision to pack up all her things and leave the apartment where she was living as she cannot pay the rent, now she has to live in her car with her son while she manages to get a permanent job at the airport, additional the young mother is dealing with her recovery from drug addiction.
.
Adja pasa treinta días en la cárcel y luego es colocada en una refugio donde allí convive con todos los inmigrantes ilegales en su totalidad del continente africano que han sido retenidos en Islandia y están a la espera de la decisión del jurado para decidir su estadía en el país o ser deportados
.
Adja spends thirty days in jail and is then placed in a shelter where she lives with all illegal immigrants entirely from the African continent who have been detained in Iceland and are awaiting the decision of the jury to decide whether to stay in the country or be deported
.
Lara en su situación de calle es ayudada por Adja, dejándola dormir a ella y a su hijo en su habitación del refugio donde vive, además la chica inmigrante saca de apuros a la islandesa cuando su hijo lleva consigo al colegio un pote con la droga que ella guardaba para los momentos difíciles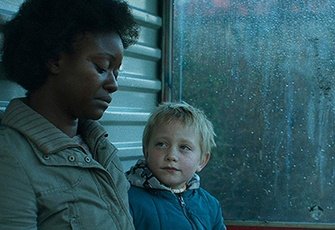 )
Lara in her street situation is helped by Adja, letting her and her son sleep in her room in the shelter where she lives, and the immigrant girl helps the Icelandic girl when her son takes a pot of drugs to school with him, which she kept for difficult moments
.
Por su parte Adja al enterarse que sería deportada toma la decisión de pagarle a un islandés para que la saque ilegalmente del país, arrepintiéndose en el momento de entrar al container donde seria transportada, Lara la sigue y acude a rescatarla, luego juntas planean la manera segura para Adja salga de Islandia.
For her part Adja upon learning that she would be deported makes the decision to pay an Icelandic man to take her illegally out of the country, regretting at the time of entering the container where she would be transported, Lara follows her and comes to her rescue, then together they plan the safe way for Adja to leave Iceland.
.
Asi es el sistema, es una invitación para reflexionar sobre el sistema migratorio de los países donde no se vela por la seguridad de las personas que por la situación violenta de sus países han tomado la decisión de salir de allí en búsqueda de calidad de vida.
.
Al mismo tiempo, en la película se puede apreciar como la sensibilidad femenina con la capacidad de ver otro como un similar, pero con intereses propio está siempre presente hallando caminos para lograr el beneficio común.
.
At the same time, in the film we can appreciate how the feminine sensitivity with the ability to see another as a similar, but with own interests is always present finding ways to achieve common benefit.
.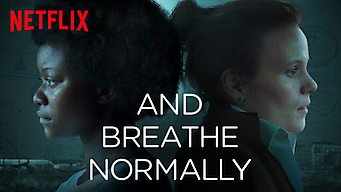 )
---
*Quiero darte las gracias por leerme y si te gusto puedes votar o comentar *