[ENG/ESP]Film Review: The Art of Survival with "The Pianist"./Reseña de Cine: El arte de la sobrevivencia con"El Pianista"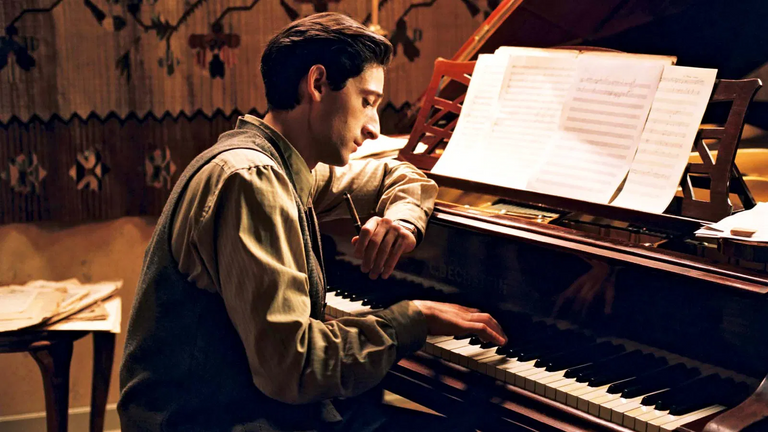 Uno de los capítulos más oscuros de la humanidad, lo tenemos en los lamentables sucesos ocurridos en la Segunda Guerra Mundial. Corrieron ríos de sangre y mucha masacre con el Holocausto Judío, donde miles y miles de niños, jóvenes, adultos y ancianos fueron ejecutados por discriminación racial; de las formas más horribles e imaginables que se puedan creer. Como parte del terror infringido por las invasiones del Nazismo Hitleriano.
---
Pocas personas sobrevivieron a la persecución judía. En "El pianista" como obra cinematográfica, se refleja la sobrevivencia (basada en hechos de la vida real) a la persecución nazi del músico judío Władysław Szpilman en Polonia.
---
Esta película es dirigida por el gran director Roman Polanski y protagonizada por Adrien Brody. Demás está decir que la obra es un clásico que representa con fiel verosimilitud los más oscuros sucesos de la Segunda Guerra Mundial, en este caso particular, estrechamente relacionados con la invasión de Varsovia. Se cuenta además en forma de autobiografía como Władysław Szpilman vive y le toca luchar por su vida.
One of the darkest chapters of humanity can be found in the unfortunate events of World War II. Rivers of blood and massacre ran with the Jewish Holocaust, where thousands and thousands of children, young people, adults and the elderly were executed for racial discrimination; in the most horrible and imaginable ways you can believe. As part of the terror inflicted by the Hitlerian Nazi invasions.
---
Few people survived the Jewish persecution. In "The Pianist" as a cinematic work, the survival (based on real life events) of the Nazi persecution of Jewish musician Władysław Szpilman in Poland is reflected.
---
This film is directed by the great director Roman Polanski and stars Adrien Brody. Needless to say, the play is a classic that depicts with faithful verisimilitude the darkest events of World War II, in this particular case, closely related to the invasion of Warsaw. It is also told in the form of an autobiography how Władysław Szpilman lives and fights for his life.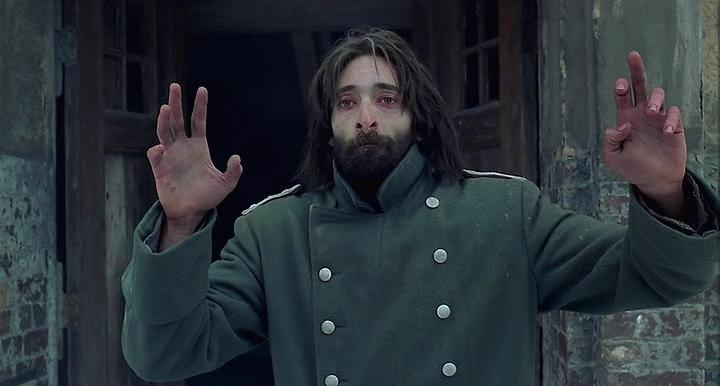 La Humanidad en las pieles del pianista:

Históricamente; la humanidad ha estado sumida en diversos conflictos bélicos que la han llevado a muerte y océanos de vidas derramadas por diversas causas y lamentablemente; en la mayoría de los enfrentamientos, a veces gana la guerra quien más personas mata. En esta obra, nos sumergimos en terrenos muy delicados con la pérdida de libertades.

El Personaje en cuestión, nos lleva a sentir esa emoción de pérdida humana de absolutamente todo. Ver con nuestros ojos los excesos nazistas contra civiles; de verdad que da coraje e impotencia puesto que presenciar el cómo se tratan a las personas peor que animales, nos hace recordar lo asqueroso de algo que no se puede repetir nunca más.

Repulsión y asco da la discriminación racial sin sentido, solo por las ambiciones de alguien tan retorcido como Hitler. Esto es una bofetada para todos y una gran lección de vida planetaria.

Se puede ver como los días son una miseria para sobrevivir, donde el amor no existe y como cientos de familias sufren la desazón de tantas humillaciones y muertes, como si no existiera el más mínimo sentido de amor al prójimo. Matar por matar y uno trata también de sobrevivir con el personaje, quiere que él luche; no porque merece seguir viviendo, sino porque viviendo merece seguir.
Humanity in the skins of the pianist:

Historically; humanity has been plunged into various armed conflicts that have led to death and oceans of lives spilled for various causes and unfortunately; in most of the clashes, sometimes wins the war who kills more people. In this work, we dive into very delicate terrain with the loss of freedoms.

The Character in question, leads us to feel that emotion of human loss of absolutely everything. Seeing with our eyes the Nazi excesses against civilians; it really gives courage and impotence since witnessing how people are treated worse than animals, makes us remember the disgust of something that can never be repeated.

Repulsion and disgust gives senseless racial discrimination, just for the ambitions of someone as twisted as Hitler. This is a slap in the face for all and a great lesson of planetary life.

You can see how the days are a misery to survive, where love does not exist and how hundreds of families suffer the dismay of so many humiliations and deaths, as if the slightest sense of love for one's neighbor does not exist. Killing for the sake of killing and one also tries to survive with the character, wants him to fight; not because he deserves to go on living, but because living deserves to go on.
---
TRAILER (Yotube) "THE PIANIST"
---
TRAILER (Youtube)"EL PIANISTA"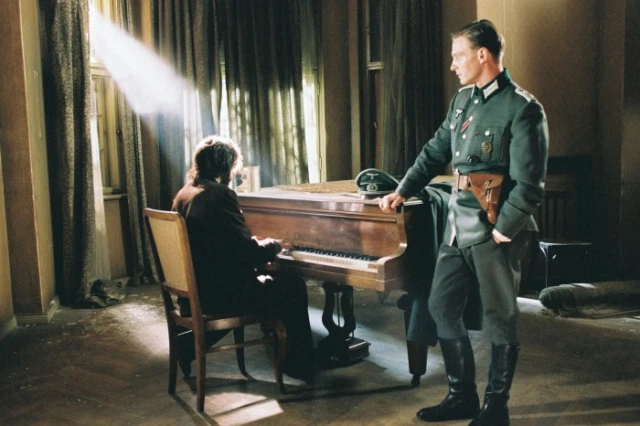 La ambientación estuvo muy detallada, amén de la colorización de imagen y fotografía que le imprime mayor nostalgia y dramatismo. Los efectos de sonido son muy acertados y ayudan a sumergirnos en esa época bélica. El vestuario y los diversos personajes impresionan por su realismo. En vez de parecer un drama, parece que estuviéramos en presencia de una lección muy bien representada de historia universal, como si nos contaran con letras de carne y hueso lo que sucedió.
---
Es muy acertada la premiación del Óscar 2002 por parte de la crítica; que le otorgó como "Mejor guion adaptado" "Mejor director" y "Mejor Actor" a este drama. Eso sin contar el sinnúmero de otros premios, los cuales le dieron un estatus de prestigio, excelencia y calidad. Sumado a esto, la historia es una referencia y clásico del drama del séptimo arte que la convierten en una leyenda digna de ver en casa con la familia.
---
Se necesitaron más de 35 millones de dólares para su realización ¿Resultados? reportes de ganancias de más de 120 millones de dólares a nivel global. Eso sí, ajustada a los sucesos del pasado, con un guion bien marcado y personificaciones dignas de compasión por parte de los espectadores. La recomendamos a ojos cerrados verla, a pesar de durar dos horas; vale la pena. Es todo lo que podemos decir, Dios les Bendiga, hasta la próxima…
The setting was very detailed, in addition to the colorization of the image and photography, which gives it greater nostalgia and drama. The sound effects are very accurate and help to immerse us in that war era. The costumes and the various characters impress with their realism. Instead of looking like a drama, it seems that we were in the presence of a very well represented lesson of universal history, as if we were told with flesh and blood letters what happened.
---
It is very appropriate the award of the Oscar 2002 by the critics; who awarded it as "Best adapted screenplay" "Best director" and "Best Actor" to this drama. Not to mention the countless other awards, which gave it a status of prestige, excellence and quality. Added to this, the story is a reference and classic drama of the seventh art that make it a legend worthy of watching at home with the family.
---
It took more than 35 million dollars for its realization Results? reports of earnings of more than 120 million dollars globally. It was adjusted to the events of the past, with a well-drawn screenplay and personifications worthy of sympathy from the viewers. We highly recommend watching it, even though it lasts two hours; it's worth it. That's all we can say, God Bless you, until next time....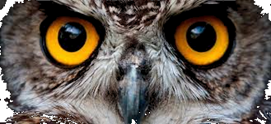 Credits/Créditos:
The images are hyperlinked to their source
The references to "The Pianist", belong to their brands and owners, and are mentioned for promotional purposes.
The paragraph separator is of my authorship, designed from Microsoft Power Point
English language is not my native language, therefore I may have grammatical errors, for this I used the translator:
https://www.deepl.com/
... God bless you...
Las imágenes están hipervinculadas a su fuente

Las referencias a "El Pianista", pertenecen a sus marcas y propietarios, y son mencionadas con fines promocionales.

El separador de párrafo es de mi autoría, diseñado desde Microsoft Power Point

El inglés idioma no es mi idioma nativo, por tanto puedo tener errores gramaticales, para ello usé el traductor: https://www.deepl.com/ .. Dios les bendiga...

For more information about my universe, you can follow my social networks (click icons)
Para mayor información de mi universo, puedes seguir mis redes sociales (hacer clik iconos)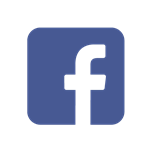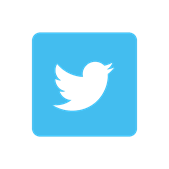 ---