Hello friends! As you know Father's Day is coming up, so I thought I'd make a top of the funniest or most meaningful movies about Dads, according to my opinion; I present to you the first of my list:
¡Hola amigos! Como ya saben se acerca el día del padre, así que se me ocurrió hacer un top de las películas sobre Papás más divertidas o más significativas, según mi opinión; les presento la primera de mi lista: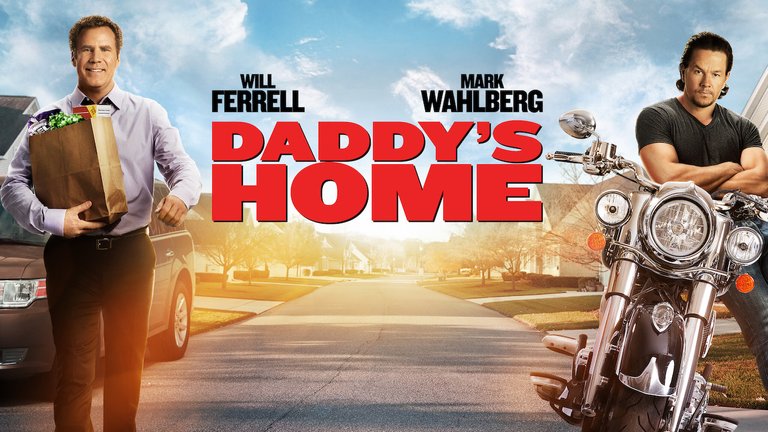 Source//Fuente
Daddy's Home // Guerra de Papás
Under the direction and with a screenplay by Sean Anders and John Morris, this movie will immerse you in a series of funny events that happen in the middle of a "war" of Dads... Despite not bringing anything new to the table, this film totally fulfilled its objective, which is to provide a good time full of laughs and fun.
Bajo la dirección y con un guion de Sean Anders y John Morris, esta película te sumergira en una serie de sucesos divertidos que suceden en medio de una "guerra" de Papás... A pesar de no aportar nada nuevo, este film cumplio totalmente con su objetivo, que es brindar un buen rato lleno de risas y diversión.
What is it about? // ¿De que se trata?
The film focuses on the story of Brad (Will Ferrell), a man who all his life wanted to be a father; but due to an accident that happened to him in the past, he was left sterile, depriving him the opportunity to be a dad, however everything changed when he married Sara, a beautiful divorced woman with two children.
And just when the children began to see him as a father, Dusty (Mark Wahlberg) arrives as their crazy and legendary dad, which will start a competition between these two men to get the role they both long for "being the best dad".
La película se centra en la historia de Brad (Will Ferrell), un hombre que toda su vida quiso ser padre; pero debido a un accidente que le ocurrió en el pasado, quedó estéril, privándole de la oportunidad de ser papá, sin embargo todo cambió cuando se casó con Sara, una hermosa mujer divorciada con dos hijos. Y justo cuando los niños comienzan a verlo como un padre, llega Dusty (Mark Wahlberg) su alocado y legendario papá, lo que iniciará una competencia entre estos dos hombres por conseguir el papel que ambos anhelan "ser el mejor papá".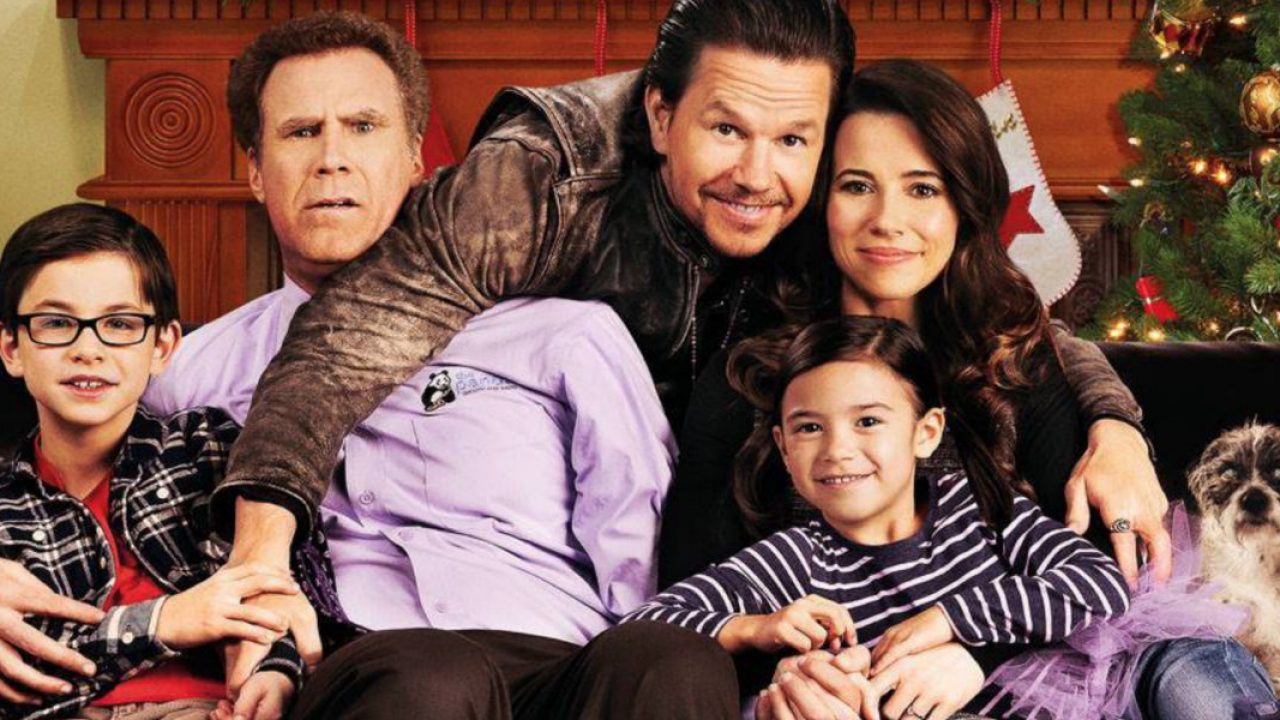 Source//Fuente
What started as a supposedly first meeting to get to know each other, turns into a frenzied competition as the two protagonists try to outdo each other's role, with hilarious and disastrous results. Stepdad Brad, however, simply wants to be there for his new family, but has no idea how much work it's going to take now that the "real" dad has shown up.
Lo que comenzó como una supuesta primera reunión para conocerse, se convirtió en una competencia frenética a medida que los dos protagonistas tratan de superar el papel del otro, con resultados divertidos y desastrosos. Sin embargo, el padrastro Brad simplemente desea estar ahí para su nueva familia, pero no tiene idea cuánto trabajo le va a costar ahora que apareció el "verdadero" papá.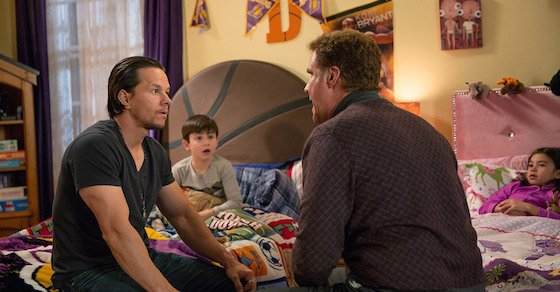 Source//Fuente
With this premise, the film involves us in a story where the paternities of the two main characters clash, on the one hand there is the biological dad who left for a while to escape his responsibilities and on the other hand there is the political dad who decided to assume that role by marrying Sara. A father is only the one who begets? That is the first teaching that this film leaves, making it clear that to be a father you must raise, educate and prepare your children, not just beget them. Of course, all this is accompanied by some very funny moments.
Con esta premisa, la película nos envuelve en una historia donde las paternidades de los dos personajes principales chocan, por un lado esta el Papa biológico que se fue por un tiempo para huir de sus responsabilidades y por otro lado esta el Papa político que decidió asumir ese papel al casarse con Sara. ¿Un padre es solo el que engendra? Esa es la primera enseñanza que deja esta película, dejando claro que para ser padre se debe criar, educar y preparar a los hijos, no sólo engendrarlos. Claro todo esto acompañado de momentos muy graciosos.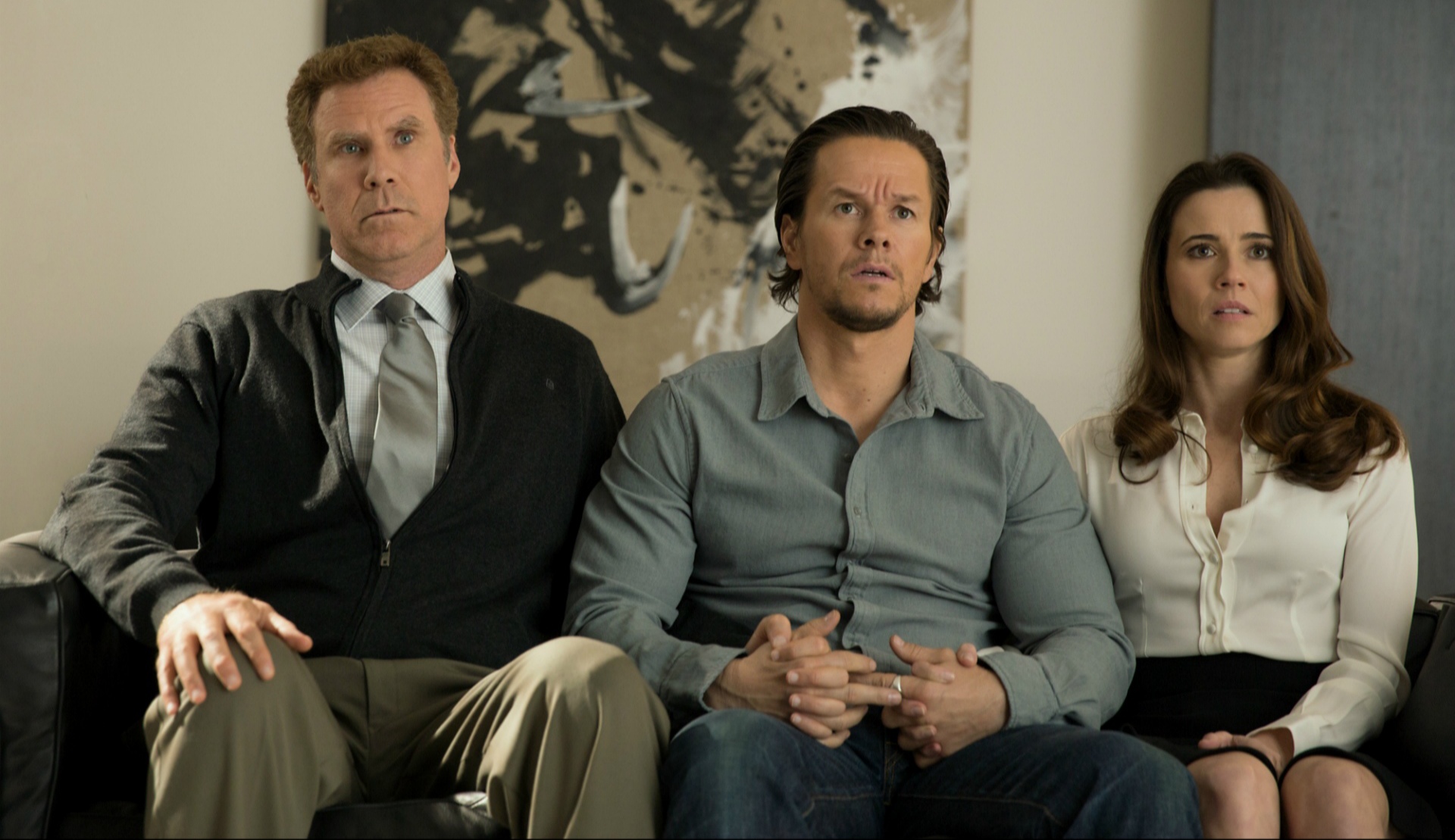 Source//Fuente
My opinion // Mi opinión
At first I wasn't sure if I should see this movie, I'm not a big fan of Will Ferrell's movies, it happens to me that if I see one where he is the main character, I either end up hating them or I end up liking them; one of two things. Anyway... To my delight, this one belongs to the second group! I loved this film. I know it doesn't have a great script, nor is it innovative, but for me it was very gratifying, it offers very funny moments, with a lot of craziness and witticisms; it is worth mentioning that the performances of Will Ferrell and Mark Wahlberg were excellent, leaving me satisfied with the result. I recommend it!
Al principio no estaba segura si ver esta película, no soy muy fan de las películas de Will Ferrell, me pasa que si veo alguna donde El es el protagonista, las termino odiando o me terminan gustando; una de dos. En fin... Para mi alegría, ¡ésta pertenece al segundo grupo! Me ha encantado este filme. Sé que no tiene un gran guión, ni es innovadora, pero para mí fue muy gratificante, ofrece momentos muy divertidos, con muchas locuras y ocurrencias; cabe mencionar que las actuaciones de Will Ferrell y Mark Wahlberg fueron excelentes, dejándome satisfecha con el resultado. ¡La recomiendo!
Well guys, this is the end of this installment, as always a pleasure to share with you. Thanks for reading me, thanks for your support. See you soon 👋🏼
Bueno chicos hasta aquí llega esta entrega, como simpre un placer compartir con ustedes. Gracias por leerme, gracias por su apoyo. Hasta luego 👋🏼
Translated with www.DeepL.com/Translator (free version)
Traducción realizada con la versión gratuita del traductor www.DeepL.com/Translator