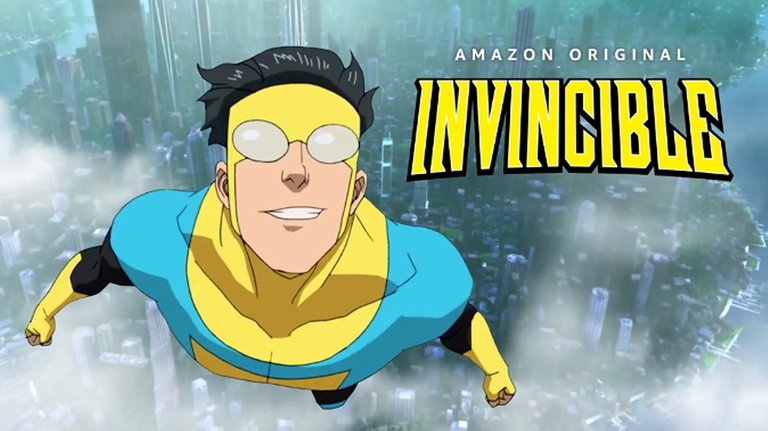 I have too many series and movies accumulated to watch and for that reason of postponing them, I have always spoiled myself in some way, that's why this week (and maybe next week too), I will rest a little from the video game reviews to focus only on talking about the series and movies I've been watching these last days. The day I'm writing this I've already finished watching Invincible, which I liked a lot and I want to talk a bit about it.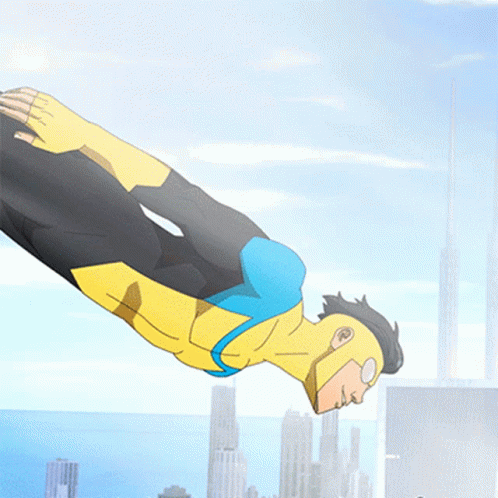 I remember some time ago, long before the animated series adaptation was announced, I had heard about the comic book Invincible, especially because the creator of The Walking Dead, Robert Kirkman, was involved in its creation, but at that time, my passion for comics had gone down a lot and I was really lazy to read the comic book. I am not an expert in comics, I have read very few, mainly the most popular ones from the most famous publishers in the industry, since I like manga much more, but that's another topic.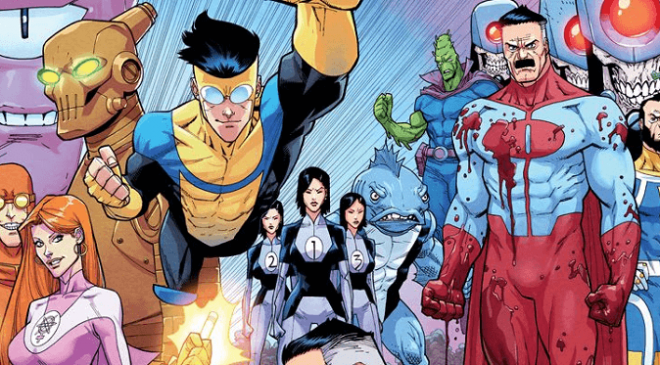 I started watching Invincible, because many people were talking about it, these last weeks and despite not having read the comic, I knew more or less what it was about. A world of superheroes and villains fighting endlessly, the typical stuff, but with a little twist that makes it quite entertaining.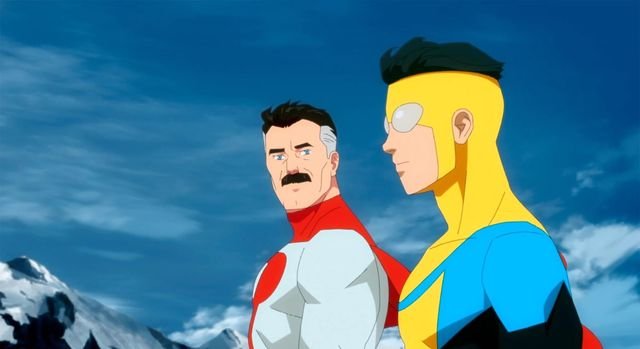 In principle the universe of this comic/series is basically a reinterpretation or even, in some cases, are parodies of the heroes seen in Marvel or DC Comics (especially DC Comics), as there is even a group of Heroes that are basically reinterpretations/parodies of the most famous Superheroes and DC: Superman, Batman, Wonder Woman, Flash and many others.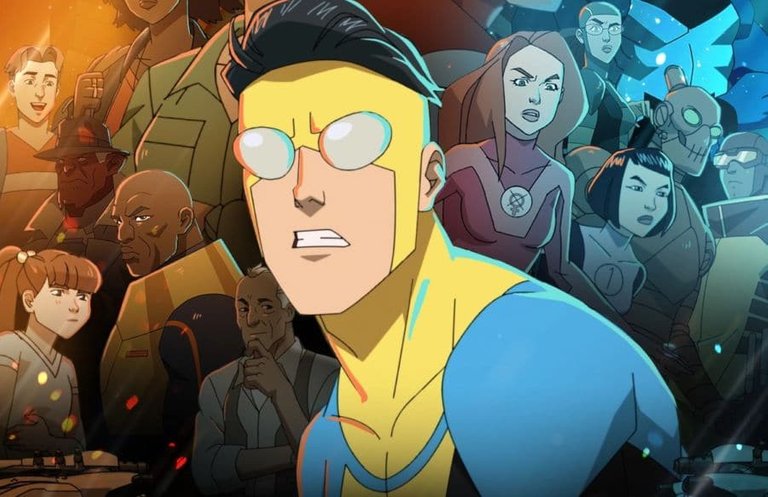 However, the twist of this series starts quickly and in the last minutes we are shown that the central axis will be much more "graphic", showing us a massacre of Superheroes seen in few comics focusing on this type of stories (ie, the stories of Superheroes), but basically and without taking away the merit of this series, Invincible is quite typical, a story that focuses on the strongest and most representative hero of this universe.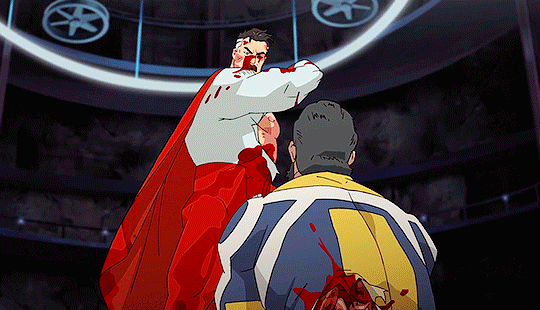 Although the story is quite typical, because one of its central axes is that the son of the ultimate Superhero wants to be almost as great as his father, throughout the chapters we will see how he will grow mentally and learning the reality that comes with being a Superhero and that despite wanting to save everyone, often can not do it. The final twist that makes father and son confront each other is quite good and that ending will help Mark (Invincible and protagonist of the series) to have a better perspective of what is coming next in his life and in the lives of his friends and family.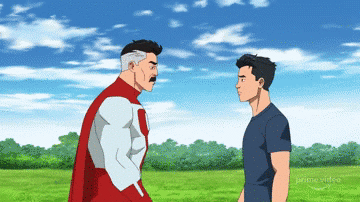 I could not stop talking about the large number of memes that have arisen with this series, since in the last chapter, after the confrontation... well, "confrontation", since Omni-Man massacred his son. In one of the scenes, a meme is born that nowadays is quite exploited, but always appears a very good one. There are a lot of memes about Invincible and I want to show you the ones I liked the most: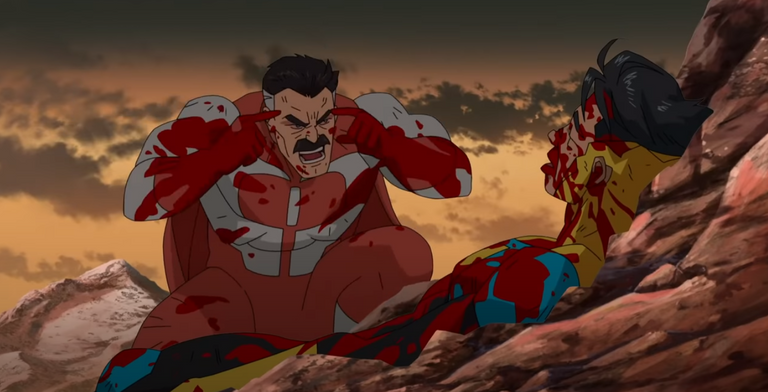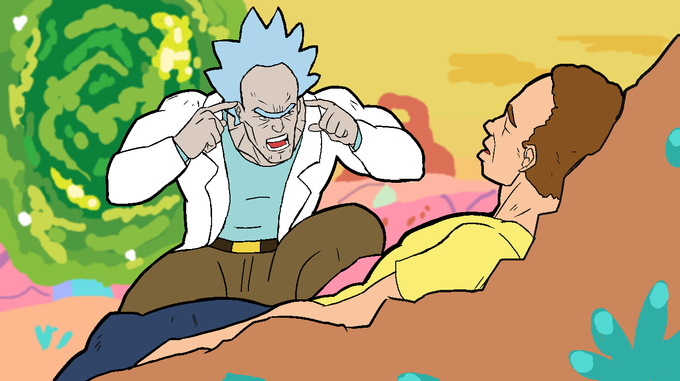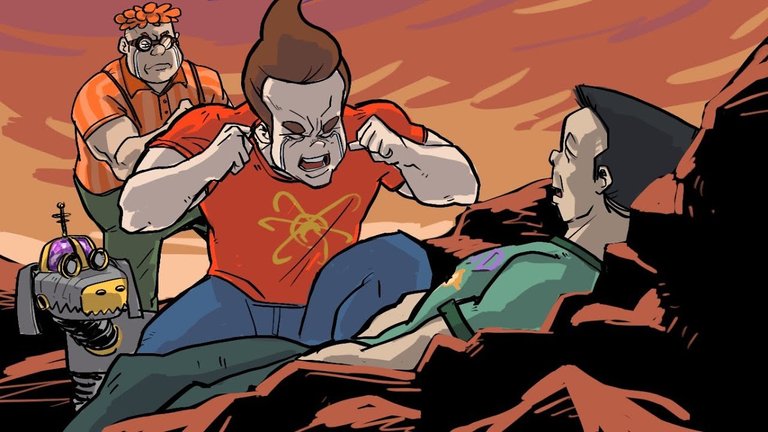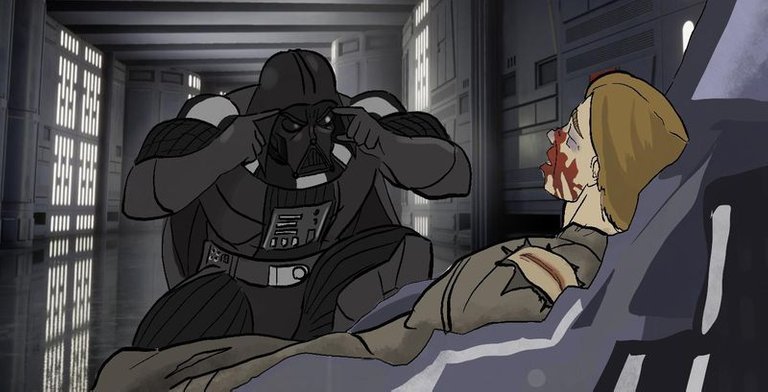 As for animation, the series remains fairly stable for most of the season, with certain elements not very worked, but generally looks pretty good. Good animation in the action moments and good art and drawing in almost all 8 episodes. The use of CGI doesn't bother and is used when necessary, except for a few occasions that really wasn't necessary to use that resource, but it's not such a big deal either. Especially the animation and everything related to this aspect, looks at its best in the final fight, which is a great visual spectacle.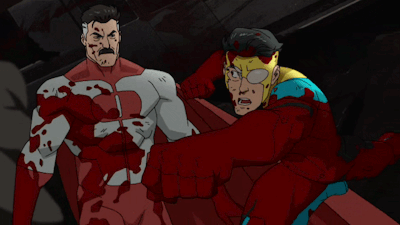 In terms of voice actors, they are also all very good, but I will highlight Mark (Invincible), this one played by Steven Yeun who acted in The Walking Dead playing Gleen. He does a brutal job, especially in the last chapter, which makes you feel the fury, disappointment and sadness in his interpretation. Similarly, another actor who does a great acting job is J. K. Simmons, but this is to be expected, this man is a phenomenal actor and his portrayal of Omni-Man is outstanding.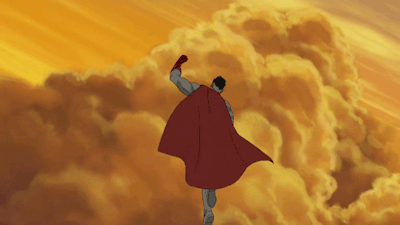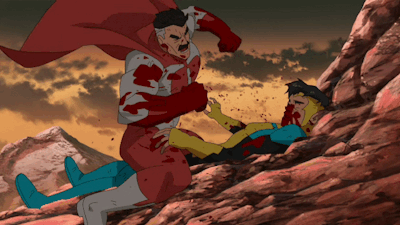 Little more to say about Invincible, a series that I liked a lot and entertained me all its 8 chapters. A series that if you liked The Boys, you will probably like this one. I will probably start reading the comic to see how it differs from the series.