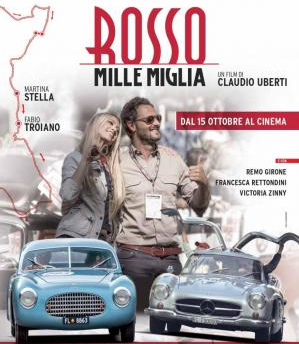 Source

Last night I saw a movie that I had many reasons to like; foreign, based on Italy's classic car race, the Mille Miglia, with a majestic display of classic European vehicles, those jewels dating back to the beginning of the last century, and with the beauty of Italy's landscapes, its roads, its culture, its people.
I really enjoy films of this type, light, with fresh stories, beautiful landscapes, with impeccable photography, the kind of films from which you don't expect much more than the simple pleasure of enjoying them.
Anoche vi una película que tenía muchos motivos para gustarme; extranjera, basada en el clásico de las carreras automovilísticas de Italia, la Mille Miglia, con una exhibición majestuosa de los clásicos vehículos europeos, esas joyas que datan de principios del siglo pasado, y con la belleza propia de los parajes de Italia, sus caminos, su cultura, su gente.
Disfruto mucho las películas de este tipo, ligeras, de historias frescas, de paisajes hermosos, con fotografías impecables, ese tipo de películas de las que no esperas mucho más que el simple placer de disfrutarlas.

ROSSO MILLE MIGLIA
Rosso Mille Miglia, gave me a bit of that, a bit of Italian tradition, of its beautiful landscapes, of that accent that has always seduced me and of that great passion and pride that unites them, the love for cars. And that is how this story unfolds, a young journalist living in Germany who returns to Italy with her mother to write an article for her newspaper about what Enzo Ferrari once called "the most beautiful race in the world", the Mille Miglia.
Rosso Mille Miglia, me dio un poco de eso, un poco de la tradición italiana, de sus bellos paisajes, de ese acento que siempre me ha seducido y de esa gran pasión y orgullo que los une, el amor por los autos. Y es así como se desarrolla esta historia, una joven periodista residenciada en Alemania regresa a Italia a con su madre para escribir un artículo para su periódico acerca de lo que Enzo Ferrari llamó un día "la carrera más bella del mundo", la Mille Miglia.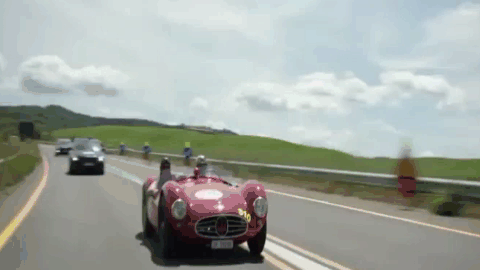 The Mille Miglia is a traditional car race in which a 1000 miles, or 1600 kilometers, the open route is made through important regions of Italy including Brescia, Bologna, Rome, to return to its point of origin; the wonderful thing about this race is that drivers and co-drivers travel aboard true jewels of classic European motoring, among which we can see emblematic models of Alfa Romeo, Maserati, Ferrari, Mercedes Benz, among others ... a delight for those who are fans of antique cars.
La Mille Miglia es una tradicional carrera de autos en la que se hace un recorrido abierto de 1000 millas, o 1600 kilómetros, por importantes regiones de Italia que incluyen Brescia, Bologna, Roma, para volver a su punto de origen; lo maravilloso de esta carrera es que pilotos y copilotos viajan a bordo de verdaderas joyas del automovilismo clásico europeo, entre los que podremos ver modelos emblemáticos de las marcas Alfa Romeo, Maserati, Ferrari, Mercedes Benz, entre otros…todo un deleite para quienes somos aficionados de los autos antiguos.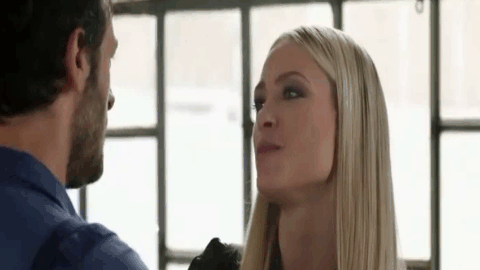 Back to the film, on her return to Italy, the young journalist Maria S has a small accident with her car, which leads her to meet Marco, a mechanic whose love for cars makes him dream of participating one day in the famous race. Motivated by her family history, by her desire to excel as a brilliant journalist, and after discovering parts of an old OM 665 Superba in the garage of her house, she proposes to him to rebuild the car and participate together in the race, being her co-driver.
Volviendo a la película, a su regreso a Italia, la joven periodista María S tiene un pequeño accidente con su vehículo, lo que la lleva a conocer a Marco, un mecánico al que el amor por los autos lo hace soñar con participar algún día en la famosa carrera. Motivada por su historia familiar, por su deseo de destacarse como una brillante periodista, y tras descubrir partes de un viejo OM 665 Superba en la cochera de su casa, ella le propone reconstruir el auto y participar juntos en la carrera, siendo ella su copiloto.
With only half of the parts of that legendary 6-cylinder of 1923, and unable to rebuild it to participate in it, they are forced to look for a new vehicle that meets the requirements of the prestigious race, and what better than a Mercedes Benz 300 SLR that an old competitor and friend of Marco's lends them.
Con solo la mitad de las piezas de aquel legendario 6 cilindros de 1.923, y ante la imposibilidad de poder reconstruirlo para participar en él, se ven forzados a buscar un nuevo vehículo que cumpla con las exigencias de la prestigiosa carrera, y que mejor que un Mercedes Benz 300 SLR que les presta un viejo competidor y amigo de Marco.
As they prepare for what will be the race of their lives, Maria S discovers family secrets linked to the history of the Mille Miglia, secrets kept for decades that sullied her family's honor and with which she will have to deal with until she discovers the truth. Along the way, she not only unravels the mystery about the legendary OM 665 Superba but also discovers part of her own history, her past, her origins... and even her love.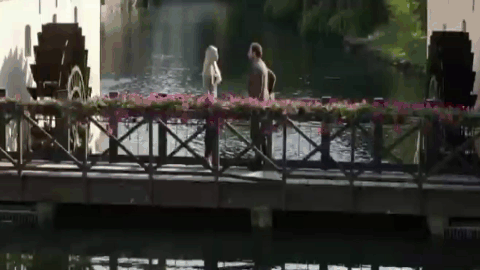 Mientras se preparan para lo que será la carrera de sus vidas, María S descubre secretos familiares vinculados a la historia de la Mille Miglia, secretos guardados durante décadas que mancillaron el honor de su familia y con los que ella deberá lidiar hasta descubrir la verdad. En ese camino, ella no solo descifra el misterio que ronda al legendario OM 665 Superba, sino que también descubre parte de su propia historia, de su pasado, de sus orígenes… incluso, del amor.

This film may not qualify as the best of its genre, but as I said at the beginning, it is a fresh, light, easy to enjoy comedy, whose storyline goes through a somewhat shallow drama, but with a display of European automotive history, which I'll stick with that last part.
Pueda que esta película no califique como la mejor de su género, pero como dije al principio, es una comedia fresca, ligera, fácil de disfrutar, cuya trama pasa por un drama un tanto superficial, pero con un despliegue de la historia automotriz europea, que embelese, con esa última parte me quedo.
By the way, if you have one of these vehicles manufactured between 1927 and 1957 and it is completely original, then you could qualify to participate in this year's race. Here is the road map.
Por cierto, si tienes unos de estos vehículos fabricados entre 1.927 y 1957 y está completamente original, entonces podrías calificar para participar en la carrera de este año. Aquí te dejo el mapa de ruta.


Rosso Mille Miglia (2.015)
Directed by Claudio Uberti
Starring: Martina Stella, Fabio Troiano, Remo Girone, Francesca Rettondini,Victoria Zinny.


All gifs in this publication have been created and edited with Filmora 9 from the official trailer of the movie. Without any spoilers.