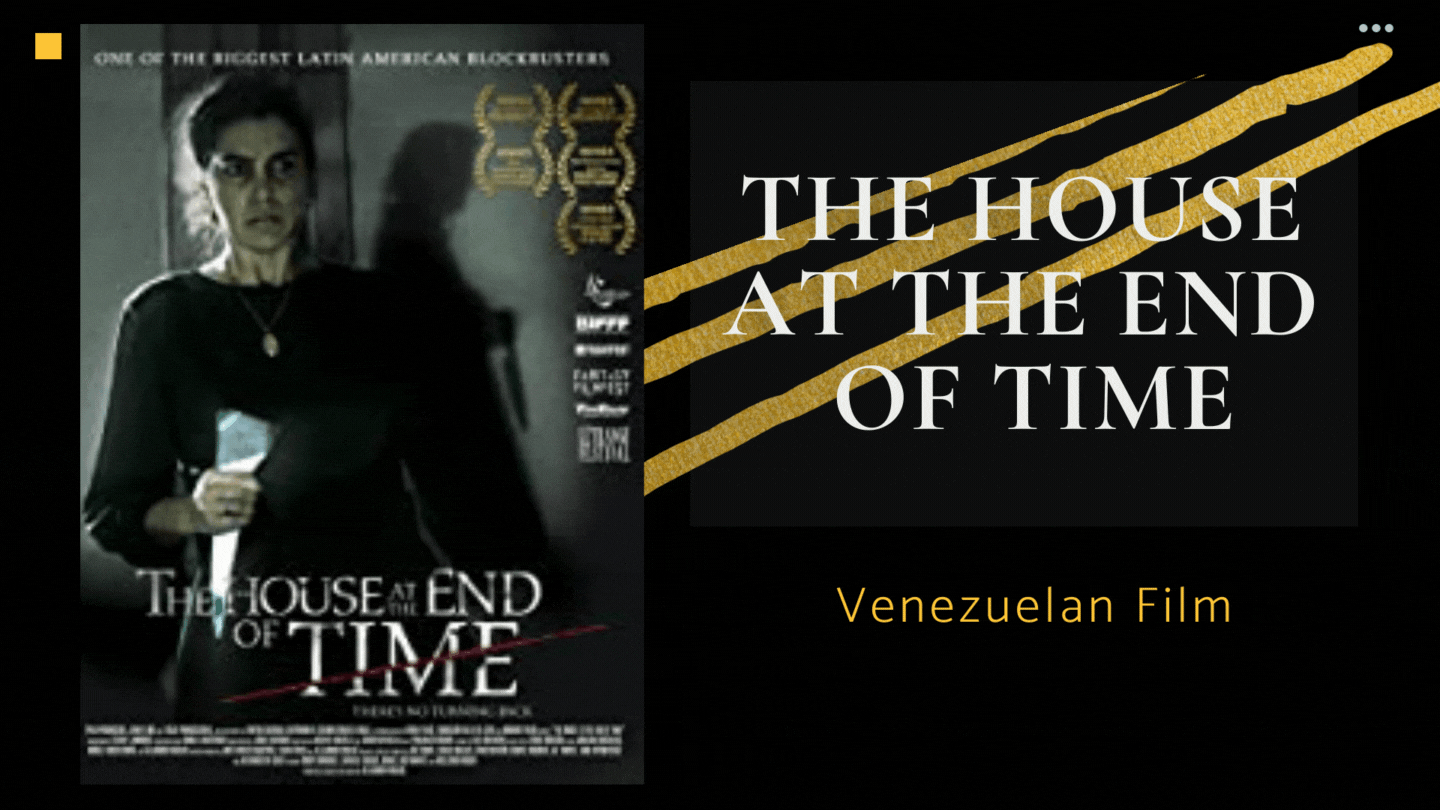 Source1/2

Hello, hello, heeding OCD's call to participate in the Movies & TV Shows community contest, in which three good questions have been posed as options to develop the theme, I've decided on the second of them:
Hola, hola, atendiendo el llamado de OCD a participar en el concurso de la comunidad Movies & TV Shows, en la cual se han planteado tres buenas preguntas como opciones para desarrollar el tema, me he decidido por la segunda de ellas:
What is the best movie of your country and why?¿Cuál es la mejor película de tu país y por qué?

For a long time, I was critical of Venezuelan cinema, not because it had bad productions, no, but because I felt that I was pigeonholed in always showing only one side of the reality of the country.
Durante mucho tiempo fui crítica del cine venezolano, no porque tuviese malas producciones, no, sino porque sentía que estaba encasillada en mostrar siempre una sola cara de la realidad del país.
Indeed, we live in a society plagued by vices where violence lives with impunity, where values and principles are displaced to give way to a society that defies morals and good customs. I understand, of course, that cinema can be a window to echo a reality, a way to denounce, to expose to the world what is hidden by those who should watch over a different situation.
Efectivamente vivimos en una sociedad plagada de vicios donde la violencia vive impunemente, donde los valores y principios son desplazados para dar paso a una sociedad que desafía la moral y las buenas costumbres. Entiendo por supuesto, que el cine puede ser una ventana para hacer eco de una realidad, una vía para la denuncia, para exponer ante el mundo aquello que ocultan quienes deberían velar por una situación distinta.
However, I always felt that somehow we also made the world see that Venezuelans are like that, I felt that we sold ourselves more for our miseries than for our virtues, more for the decadent than for the remarkable, much of the bad and very little of the good that we are and have. So I started by avoiding this type of film, however, little by little the national cinema was taking a turn, positive in my opinion, addressing new genres, leaving that typical profile of social denunciation and showing its undeniable potential.
Sin embargo, siempre consideré que de alguna manera también le hacíamos ver al mundo que los venezolanos somos así, sentí que nos vendíamos más por nuestras miserias que por nuestras virtudes, más por lo decadente que por destacable, mucho de lo malo y muy poco de lo bueno que somos y tenemos. Así que empecé por evitar este tipo de películas, sin embargo, poco a poco el cine fue dando un giro, positivo a mi parecer, abordando nuevos géneros, saliendo de ese típico perfil de denuncia social y mostrando su indiscutible potencial.

In recent years Venezuelan cinema has shown its great evolution, and many films and works prove it, I will take this space to talk about one of them, one of the best, and that undoubtedly has been a great bet: THE HOUSE AT THE END OF TIME.
En los últimos años el cine venezolano ha dejado ver su gran evolución, y muchas películas y obras así lo demuestran, aprovecharé este espacio para hablar de una de ellas, una de las mejores y que sin duda ha sido una gran apuesta: LA CASA DEL FIN DE LOS TIEMPOS.
The era of hired killings, drug trafficking, and prostitution is a thing of the past; in The House of the End of Time, mystery, fiction, suspense, and terror take place; it is the first feature film of its kind to be released in the country, putting an end to the traditional stereotypes of national cinema. I remember the great commotion caused by its release, the great acceptance it had at the box office, a millionaire collection that confirms to me that we were tired of always seeing more of the same.
Atrás quedó la época del sicariato, el narcotráfico y la prostitución; en La Casa del Fin de los Tiempos, tiene lugar el misterio, la ficción, el suspenso y el terror; es el primer largometraje de este tipo estrenado en el país que puso fin a los estereotipos tradicionales del cine nacional. Recuerdo el gran revuelo que causó su lanzamiento, la gran aceptación que tuvo en taquilla, una millonaria recaudación que me confirma que estábamos cansados de ver siempre más de lo mismo.
The House at the End of Time tells the story of a woman sentenced to the maximum penalty for the murder of her husband and son; 30 years later, she receives a legal benefit and returns as an old woman to her former home to continue serving her sentence.
La Casa del Fin de los Tiempos, cuenta la historia de una mujer condenada a pena máxima por el asesinato de su esposo e hijo; 30 años después, recibe un beneficio de ley y regresa ya anciana a la que fue su casa, para continuar cumpliendo con su condena.
A house of imposing architecture, but abandoned, neglected, gloomy, and tenebrous, a place where Dulce had been living for 5 years with her husband and two children, when prophetic supernatural phenomena began to occur, warning her of a tragedy that would mark her destiny.
Una casa de arquitectura imponente, pero abandonada, descuidada, lúgubre y tenebrosa, lugar donde Dulce tenía 5 años viviendo con su esposo y sus dos hijos, cuando comenzaron a suscitarse fenómenos sobrenaturales proféticos que le advirtieron de una tragedia que marcaría su destino.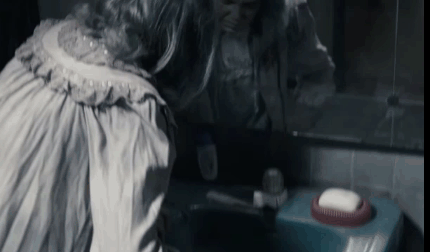 Upon her return to the house where years ago she last saw her loved ones, Dulce will receive signs that neither science nor religion could explain, a mystical and spiritual connection that will make her live her past, present, and future; something that could confuse the viewer, but that undoubtedly marks the success of this production.
A su regreso a la casa donde años atrás vio por última vez a sus seres queridos, Dulce recibirá señales que ni la ciencia ni la religión podrían explicar, una conexión mística y espiritual que la hará vivir su pasado, presente y futuro; algo que podría confundir al espectador, pero que sin duda marca el éxito de esta producción.
Not in vain we will see in the film symbols and expressions that transgress religious principles and give way to the existence of energy portals in time, based on the belief of the 11:11, which is present throughout the storyline and whose theory gives meaning to everything that is about to happen.
No en vano veremos en la película símbolos y expresiones que transgreden los principios religiosos y dan paso a la existencia de portales energéticos en el tiempo, basados en la creencia del 11:11, que se hace presente durante toda la trama y cuya teoría da sentido a todo lo que está por suceder.
A story that intertwines in different times, where past, present, and future converge, to clarify the reason for the events, justify the facts and build a reality...
The guilty? the house...the intruders.
Una historia que se entrelaza en distintos tiempos, donde convergen pasado, presente y futuro, para esclarecer el por qué de los acontecimientos, justificar los hechos y construir una realidad...
¿El culpable? la casa...los intrusos.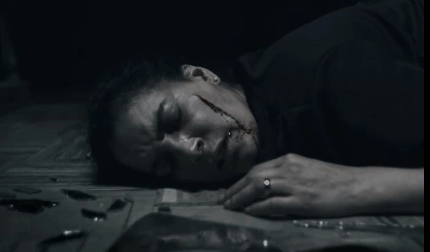 This is a film that featured a cast of outstanding figures from Venezuelan film, television, and theater, headed by one of my favorite actresses, the talented Ruddy Rodriguez, a talent I grew up watching through the dramatic art that was produced in the country before and that was export quality. Fortunately, so was this film, not only did it stand out as the highest-grossing film in the history of Venezuelan cinema, but it crossed borders and received the applause and recognition of thousands of viewers in several countries around the world.
Esta es una película que contó con un elenco de destacables figuras del cine, la televisión y el teatro venezolano, encabezado por una de mis actrices favoritas, la talentosa Ruddy Rodríguez, un talento que crecí viendo a través del arte dramático que se producía antes en el país y que era calidad de exportación. Afortunadamente, esta película también lo fue, no solo se catapultó como la más taquillera en la historia del cine venezolano, sino que cruzó las fronteras y recibió el aplauso y reconocimiento de miles de espectadores en varios países alrededor del mundo.
Achievement of its creator and director, Alejandro Hidalgo, who dared to break paradigms and positioned Venezuelan cinema at the next level. I understand that even the film has its Korean remake, which @jauregui98 told me was not up to par, however, it is still waiting for the remake to be released by Hollywood and I look forward to seeing it.
Un logro de su creador y director, Alejandro Hidalgo, que se atrevió a romper paradigmas y posicionó el cine venezolano en el siguiente nivel. Entiendo que incluso la película tiene su remake coreano, que me ha comentado @jauregui98 no estuvo a la altura, sin embargo, aún se espera por el remake que estrenará Hollywood y que ansío ver.


Directed by Alejandro Hidalgo
Starring: Ruddy Rodríguez, Gonzalo Cubero, Rosmel Bustamante, Guillermo García.


All gifs in this publication have been created and edited with Filmora 9 from the official trailer of the movie. Without any spoilers.

The cover, on the other hand, has been edited in canva.com