Saludos amantes del cine, me uno al Concurso propuesto por esta comunidad para hablarles sobre mi actor y actriz favoritos, seria algo completamente injusto dejar por fuera a tantos actores que me gustan, pero debo ser fiel a las normas pautadas, en una ocasión anterior hice una publicación completa de Jack Nicholson como mi actor favorito, así que esta es la oportunidad de hablar de el siguiente en mi lista, lo cual me llena de emoción deseo hablarles de Gary Oldman , además de hablarles sobre mi actriz favorita Helena Bonham Carter
Greetings movie lovers, I join the Contest proposed by this community to tell you about my favorite actor and actress, it would be completely unfair to leave out so many actors that I like, but I must be faithful to the guidelines, on a previous occasion I did a complete publication of Jack Nicholson as my favorite actor, so this is the opportunity to talk about the next one on my list, which fills me with emotion I want to talk to you about Gary Oldman, in addition to talking about my favorite actress Helena Bonham Carter

Gary Oldman
No es un actor joven, por lo que su amplia trayectoria nos ha dado muestras de toda su capacidad actoral, el es un hombre cuyo talento es la actuación, pero aun así en muchas entrevistas ha manifestado que es una persona cultivada en muchos otros aspectos y que de no ser actor se dedicaría a cualquiera de sus otras pasiones, sin embargo, es un maestro de la actuación, su presentación siempre es muy emocional, para mi Gary Oldman es un gran observador y por eso puede expresar las emociones de una forma perfecta.
He is not a young actor, so his extensive career has shown us all his acting ability, he is a man whose talent is acting, but even so, in many interviews he has stated that he is a cultivated person in many other aspects and that if he weren't an actor he would pursue any of his other passions, however, he is a master of acting, his presentation is always very emotional, for me Gary Oldman is a great observer and that is why he can express emotions in a perfect way .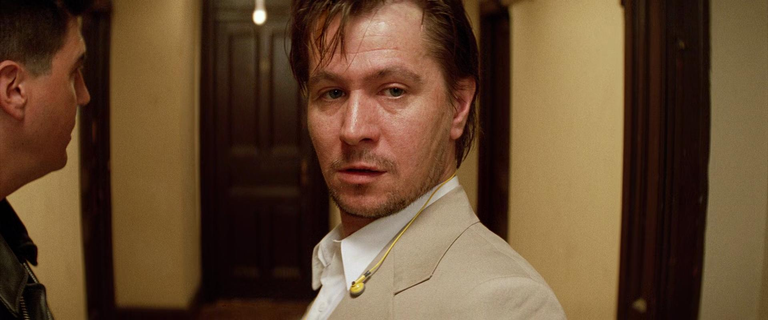 Gary Oldman ha hecho aparición en muchas películas, lo cual nos da material para comparar y a la vez apreciar su trabajo, por ejemplo el ha hecho de policía malo y policía bueno en diferentes épocas de su vida, de policía malo hizo de Stanley el jefe de la división de narcóticos en la película El Profesional donde el protagonista era Jean Reno, es decir, que delante de Reno no cualquier actor destaca, pero Gary se ganó todo la admiración al interpretar al policía corrupto de una forma magistral, solo recordar la escena donde amenaza de muerte a la pequeña Natalie Portman en los baños del edificio del departamento de policía, esa escena me eriza la piel, como puede alguien siquiera replicar su actuación? Creo que es imposible imitar su voz, su respiración, su mirada y su movimiento corporal, el sin duda hacia que viésemos al policía Stanley como alguien despreciable pero a la vez diera miedo, como alguien de quien no querrías siquiera estar cerca.
Gary Oldman has appeared in many films, which gives us material to compare and at the same time appreciate his work, for example he has played a bad cop and a good cop at different times in his life, from a bad cop he made Stanley the chief of the narcotics division in the movie El Profesional where the protagonist was Jean Reno, that is to say, that in front of Reno not any actor stands out, but Gary earned all the admiration by playing the corrupt policeman in a masterful way, just remember the scene where death threat to little Natalie Portman in the bathrooms of the police department building, that scene gives me goosebumps, how can anyone even replicate her performance? I think it is impossible to imitate his voice, his breathing, his gaze and his body movement, he undoubtedly made us see policeman Stanley as someone despicable but at the same time scary, as someone you would not even want to be close to .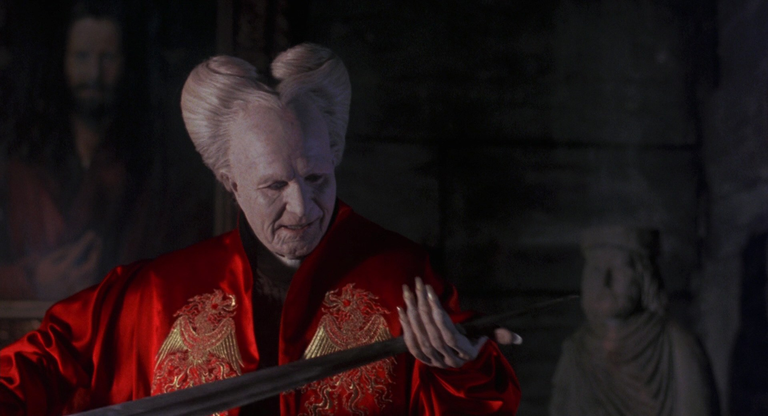 La actuación de Gary como policía malo contrasta con al actuación de policía bueno, este rol lo hace muy bien como el comisionado Gordon en las películas de Batman, en estas Gary tiene más edad, se ve como un una voz serena, sus ojos denotan bondad y ansias de justicia, se nota el conflicto interno que lleva en sus ansias de que Gothan tenga un futuro libre de crimen, pero a la vez debe llevar la carga del secreto que descansa en sus hombros para mantener dicha paz. Creo que Gary como actor destaca porque ninguna interpretación le queda grande, de hecho creo que el engrandece cualquier participación aunque sea un rol pequeño o no protagónico .
Gary's performance as a bad cop contrasts with the good cop's performance, this role he does very well as Commissioner Gordon in the Batman movies, in these Gary is older, he looks like a serene voice, his eyes denote kindness and longing for justice, you can see the internal conflict that he carries in his desire for Gothan to have a future free of crime, but at the same time he must carry the burden of the secret that rests on his shoulders to maintain said peace. I think Gary stands out as an actor because no performance is too big for him, in fact I think he enhances any role, even if it's a small or non-starring role.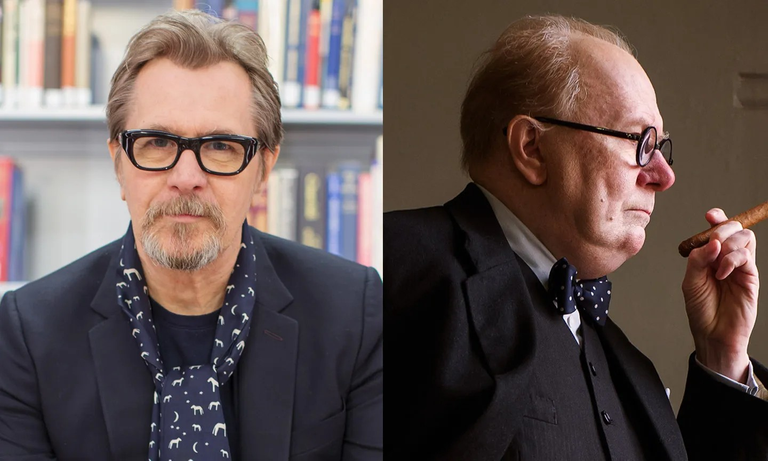 ¿Subir de peso o usar maquillaje? Ufff pan comido para Gary, como olvidar su maravillosa interpretación con el Conde Drácula, con Winnona y Keanu como los amantes de la película, lo siento pero el más sexy y atractivo de todo es Gary Oldman, ya desearía yo cruzar los océanos del tiempo para encontrarme al Conde 😅, no se si solo sea un chisme de redes sociales pero dicen que Gary se preparó para ese rol en esa película sólo porque quería decir esa poderosa frase de cruzar los océanos del tiempo. Por otro lado, otro uso de maquillaje impresionante fue el que tuvo para su interpretación de Churchill en la película Las horas más oscuras, en donde su aparición no sólo impresionó por su modificado aspecto, si no por su magnífica actuación que le hizo merecer al premio de la academia, es decir que ajusta con una ropa sencilla o un elaborado maquillaje y prótesis, Gary destaca siempre por su modo de actuar .
Gain weight or wear makeup? Ufff piece of cake for Gary, how to forget his wonderful performance with Count Dracula, with Winnona and Keanu as the lovers in the movie, I'm sorry but the sexiest and most attractive of all is Gary Oldman, I wish I could cross the oceans of time to meet the Count 😅, I don't know if it's just a social media gossip but they say that Gary prepared for that role in that movie just because he wanted to say that powerful phrase of crossing the oceans of time. On the other hand, another impressive use of makeup was the one he had for his interpretation of Churchill in the movie The Darkest Hours, where his appearance not only impressed for his modified appearance, but also for his magnificent performance that earned him the award. of the academy, that is to say that he fits with simple clothes or elaborate makeup and prosthetics, Gary always stands out for his way of acting.

Helena Bonham Carter
Helena es micho más que la ex pareja de Tim Burton, ella es una actriz de lo mejor, alguien completamente genial que incluso puede cantar, ella no se ha sentido dentro del glamour de Hollywood, ella siempre ha mantenido su personalidad incluso si algunos la consideran excéntrica, ella no es un musa del director, ella es una estrella que brilla con luz propia y que ha hecho de cada interpretación algo inolvidable.
Helena is much more than Tim Burton's ex-partner, she is a great actress, someone completely great who can even sing, she has not felt within the glamor of Hollywood, she has always maintained her personality even if some consider her eccentric, she is not a muse for the director, she is a star that shines with her own light and has made each performance unforgettable.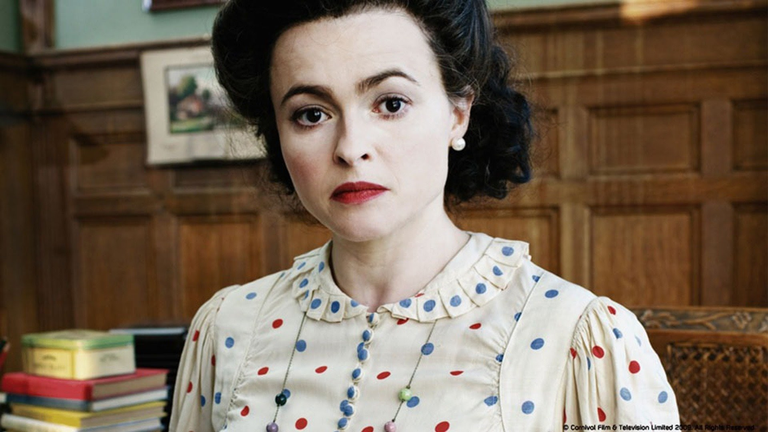 Mi película favorita de Helena es Enid, en donde interpreta a una escritora de libros infantiles muy famosa, la cosa con esta película biográfica es que la escritora tenía una vida y una personalidad digamos muy diferente a lo que plasmaba en los libros, tuvo una infancia difícil y aunque luego podría decirse que vivía bien con su esposo e hijas ella siempre estaba absorta en su obra y tenía una muy poca capacidad social o al menos era lo que se podía ver, esta interpretación es difícil, no cualquier actriz podría hacer un personaje con tanta carga psicológica, Helena lo hace maravillosamente.
My favorite film of Helena is Enid, where she plays a very famous children's book writer, the thing with this biographical film is that the writer had a life and a personality, let's say, very different from what she portrayed in the books, she had a childhood difficult and although later it could be said that she lived well with her husband and daughters she was always absorbed in her work and had very little social capacity or at least it was what could be seen, this interpretation is difficult, not any actress could do a character with so much psychological burden, Helena does wonderfully.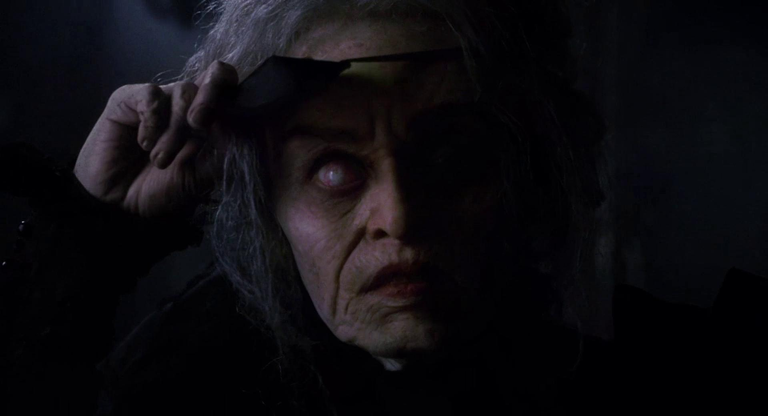 Dicen que los ojos son la ventana del alma y no se si es algo que podría ser tomado como una simple atracción a un rasgo físico, pero los grandes ojos de Helena a mi parecer son un plus, es decir, algo que la hace lucirse aún más, ella hace mucho trabajo con la mirada en sus actuaciones y eso destaca, siento que cada una de sus películas son increíbles, ella nació para interpretar esos roles excéntricos, ella es una estrella en todo lo que hace.
They say that the eyes are the window of the soul and I don't know if it is something that could be taken as a simple attraction to a physical feature, but Helena's big eyes, in my opinion, are a plus, that is, something that makes her shine even more, she does a lot of work with the look in her performances and that stands out, I feel that each of her films are incredible, she was born to play those eccentric roles, she is a star in everything she does.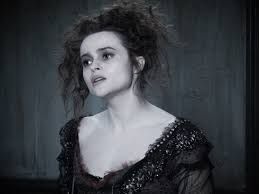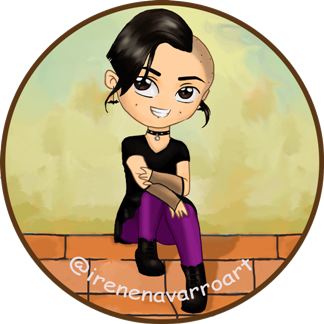 Espero les haya gustado. Les invito a leer mis próximas publicaciones y siempre estaré dispuesta a responder sus preguntas y comentarios, también pueden seguirme y contactarme en cualquiera de mis redes sociales. ¡Muchas gracias!
I hope you liked it. I invite you to read my next publications and I will always be willing to answer your questions and comments, you can also follow me and contact me on any of my social networks. Thank you!