Saludos, en esta ocasión me uno a al iniciativa creada por
@marijo0
para compartir mis top 3 de películas de perritos, porque me encantan los perros y las películas sentí que debía unirme. Invito a participar a
@yetsimar
y a
@tsunsica
Greetings, on this occasion I join the initiative created by @ Marijo0 to share my Top 3 of doggies movies, because I love dogs and movies I had to join me. I invite

@yertsimar

and

@tsunsica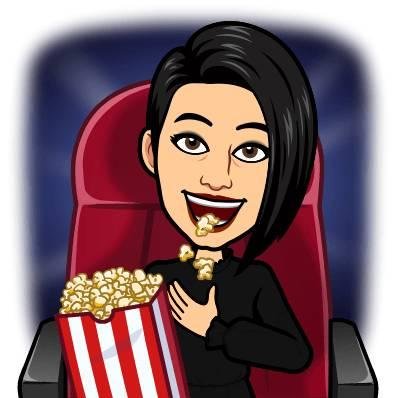 Imagen creada en Bitmoji


Turner & Hooch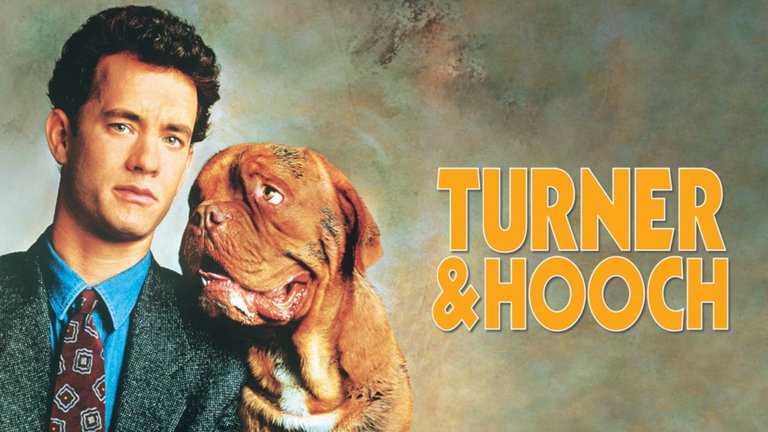 Esta película es de 1989 y me encantó desde la primera vez que la vi en la televisión de señal abierta en mi país en los años 90, yo era aun una niña y los perros me gustaban mucho, trata sobre un detective muy eficiente y organizado en su trabajo de nombre Scott Turner interpretado por Tom Hanks, por razones del destino termina cuidando a un perro de la raza Dogo de Burdeos llamado Hooch, el cual lo somete a muchas pruebas de paciencia, porque lidiar con un perro grande, baboso, adorable pero a la vez muy intimidante e inteligente, no era lo que estaba en los planes de este detective quien de todas formas hacía su mejor esfuerzo por convivir de la mejor manera con su ahora compañero de aventuras, la relación entre ambos que en un principio era por obligación, se va tornando más cercana y llegan a convertirse en grandes amigos, pero cosas pasan en el camino como en toda buena historia y no pretendo arruinarles el final si aun no la han visto.
Uno de los motivos por los cuales amé esta película desde el principio es que creo que ha sido la única película donde coloquen a un Dogo de Burdeos como protagonista, es decir, esta raza no es tan popular como otras, yo antes de ello había leído sobre la raza del perro en un revista y me llamaba mucho a atención porque parecían perros muy bravos, pero en la película es todo lo contrario, el comportamiento de Hooch es adorable.
This movie is 1989 and I loved it from the first time I saw it on the open signal television in my country in the 90s, I was still a girl and the dogs liked a lot, it is about a very efficient and organized detective His work named Scott Turner played by Tom Hanks, for reasons of destiny ends up taking care of a dog of Bordeaux Bulldo breed named Hooch, which submits him to many tests of patience, because dealing with a big dog, slug, adorable but At the same time very intimidating and intelligent, it was not what was in the plans of this detective who in all ways did their best for living in the best way with his now fellow adventure, the relationship between both that at first was for Obligation, it is going more close and get to become great friends, but things happen on the road as in all good history and I do not intend to ruin them the end if they have not seen it yet.



One of the reasons why I loved this movie from the beginning is that I think it has been the only movie where they place a Bordeaux Bulldog as a protagonist, that is, this race is not as popular as others, I before that had read About the breed of the dog in a magazine and he called me a lot of attention because they looked like very brave dogs, but in the film it is the opposite, the behavior of Hooch is adorable.
El llamado salvaje / The Call of the Wild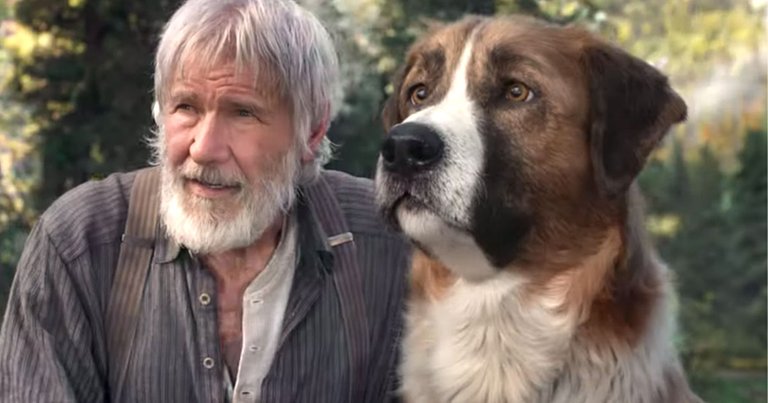 Esta película es una de las más recientes que he visto acerca de un perro, es del año 2020 y trata sobre un perro enorme acostumbrado a la vida domestica en 1890, en un pueblo pequeño donde por ser su dueño una persona importante tiene una vida muy tranquila, pero en esa época había una búsqueda incesante de oro en las tierras de Canadá y Alaska, por lo que muchos perros eran comercializados para ser usados como perros de trineo de los mineros que iban en búsqueda del preciado mineral en esas tierras de invierno hostil. Buck como se llama el perro es robado a su dueño en la noche y termina siendo víctima de los comercios de perro con los mineros, viajando muchos kilómetros a la tierras de Alaska donde comienza su gran aventura, dejando de ser un perro doméstico para trabajar en algo completamente nuevo para él.
Sin embargo, muchas cosas salieron mal pero se encuentra en el camino a un nuevo dueño que lo cuida, el es Thornton (interpretado por Harrison Ford), un señor muy solitario que vive en aislamiento voluntario por razones personales, este señor en principio no pretendía quedarse con el perro, pero lo salvó de una muerte segura y termina aceptando la compañía del perro de una manera distinta, el no pretende domesticarlo porque ya el perro el suficientemente educado, pero en cambio le da espacio al perro para vaya descubriendo su propia naturaleza en ese ambiente de libertad que le proporciona. Lo único que me fuera gustado cambiar de la película que la hicieran con un perro real y no con una creación de computadora, pero igualmente hicieron un gran trabajo, por eso creo que además de contar una gran historia es una película muy bien hecha a nivel de técnico.
This movie is one of the most recent I have seen about a dog, it is from the year 2020 and it is about a huge dog used to domestic life in 1890, in a small town where by being its owner an important person has a very life Quiet, but at that time was an incessant gold search in the lands of Canada and Alaska, so many dogs were marketed to be used as sled dogs of miners ranging in search of precious mineral in those hostile winter lands . Buck as it is called the dog is stolen from its owner at night and ends up being a victim of dog shops with miners, traveling many kilometers to Alaska lands where its great adventure begins, leaving being a domestic dog to work on Something completely new to him.



However, many things went wrong but it is on the way to a new owner that takes care of it, He is Thornton (played by Harrison Ford), a very lonely man who lives in voluntary isolation for personal reasons, this gentleman in principle did not intend stay with the dog, but saved him from a safe death and ends up accepting the dog's company in a different way, he does not intend to dominate it because the dog is already polite enough, but instead gives him space to the dog to discover his own nature In that environment of freedom that it provides you. The only thing I liked to change the movie that made it with a real dog and not with a computer creation, but they also did a great job, so I think that in addition to telling a great story is a very well-made movie of technician
Balto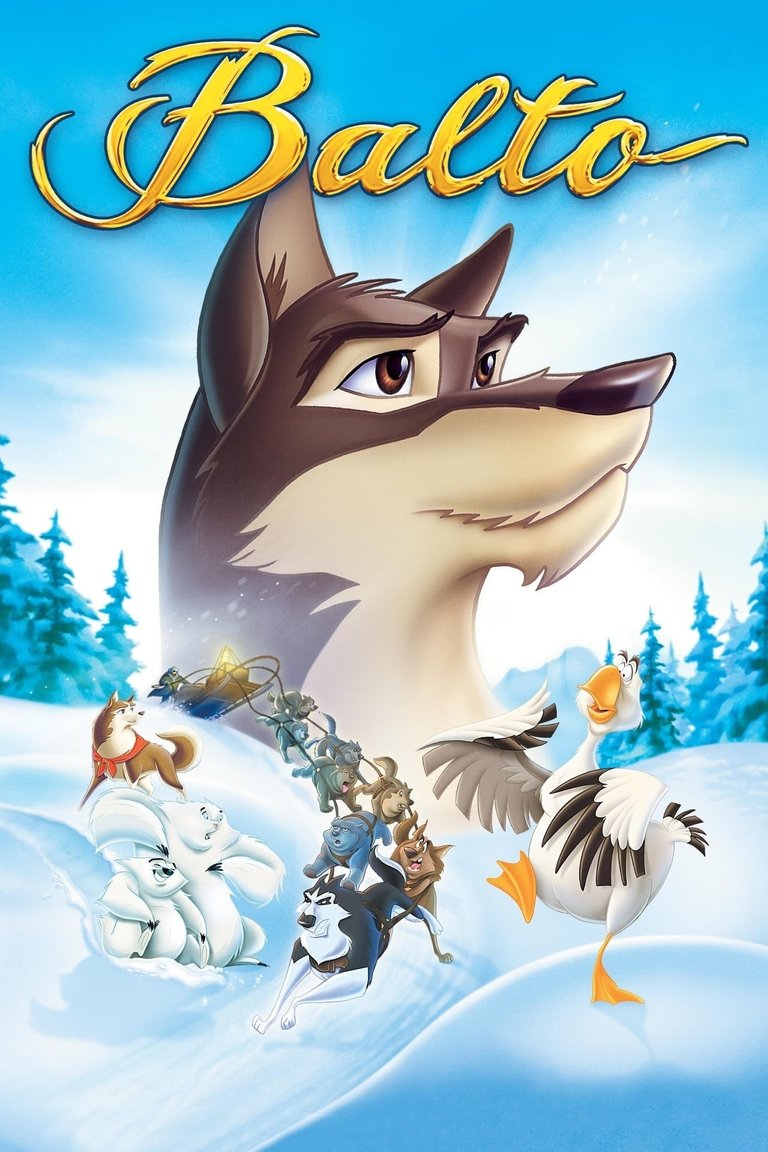 Esta película animada de 1995 es todo un clásico, es una de las películas que más recuerdo de mi infancia, comienza con actuaciones de personas reales que se encuentran con la estatua conmemorativa de un perro, una señora mayor le cuenta a la nieta quien es ese perro, entonces la narración de la historia sucede con dibujos animados, es una historia bellísima basada en hechos reales donde un perro mestizo (mitad lobo) junto con otros perros halan un trineo que va en búsqueda de la medicina que ayudaría a salvar la vida de los niños que están enfermos por la epidemia difteria en Alaska en los años 20, la anciana que cuenta la historia es una sobreviviente gracias a Balto. Una de las cosas importantes que destaco de esta película es que lo tiene todo, tiene una gran historia basada en un hecho real, un héroe de 4 patas y sus detractores caninos, la dosis suficiente de comedia e incluso romance para hacer que la película sea muy entretenida, aborda temas como la discriminación racial en el fondo y también asuntos como la esperanza y la fe de la humanidad.
This animated film 1995 is a classic, it is one of the films that I remember most of my childhood, begins with actuations of real people who meet a dog's commemorative statue, an older lady tells the granddaughter who is that dog, then the storytelling happens with cartoons, is a beautiful story based on real events where a mestizo dog (half wolf) along with other dogs pull a sleigh that goes in search of medicine that would help save the life of Children who are sick from the diphtheria epidemic in Alaska in the 20s, the old woman who tells the story is a survivor thanks to Balto. One of the important things that I emphasize this film is that it has everything, has a great story based on a real fact, a 4-legged hero and its canine detractors, enough dose of comedy and even romance to make the film be Very entertaining, it addresses topics such as racial discrimination in the background and also issues such as hope and faith of humanity.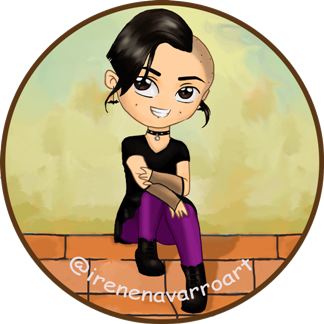 Espero les haya gustado. Les invito a leer mis próximas publicaciones y siempre estaré dispuesta a responder sus preguntas y comentarios, también pueden seguirme y contactarme en cualquiera de mis redes sociales. ¡Muchas gracias!
I hope you liked it. I invite you to read my next publications and I will always be willing to answer your questions and comments, you can also follow me and contact me on any of my social networks. Thank you!