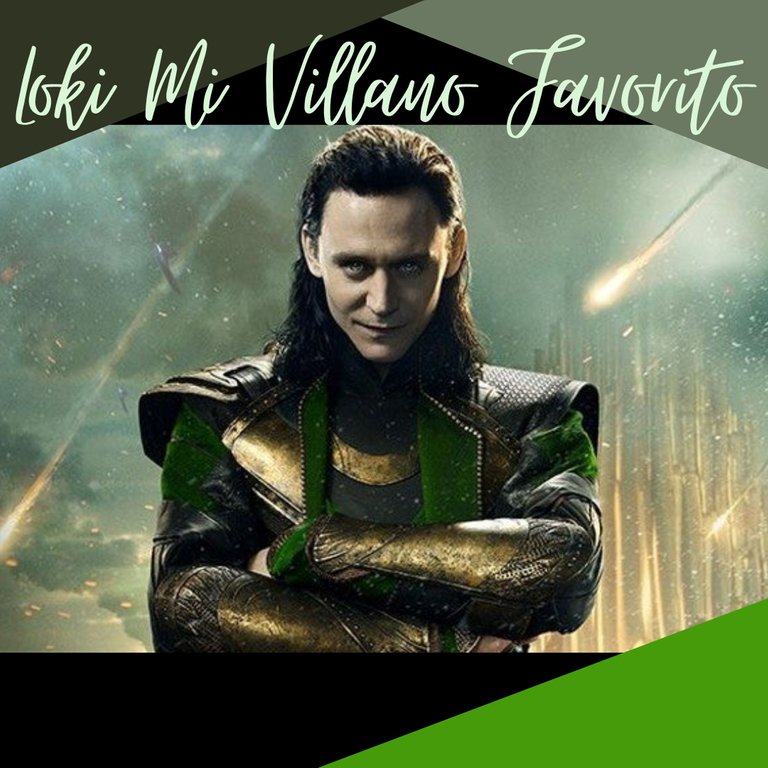 Fuente
Reasons why Loki is my favorite villain of Marvel babies. Answering the question "What is my favorite villain?" and explain a reason, well I'll give you several, don't miss them.
Razones por las que Loki es mi Villano Favorito de Marvel bebes. REspondiendo a la pregunta ¿Cual es mi villano favorito? y explicar una razón, pues yo les daré varias, no se las pierdan.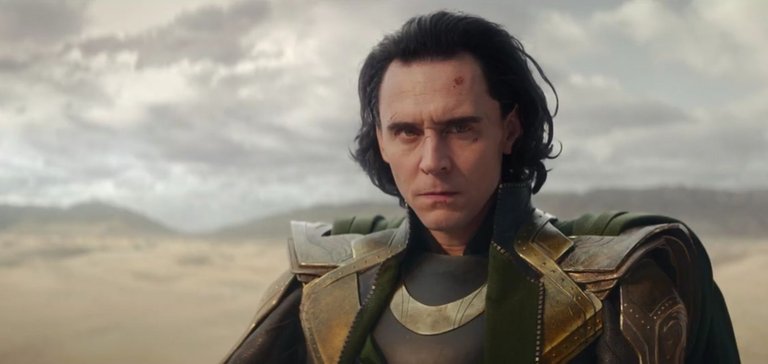 Reason number 01 (one):
Tom Hiddlestone, is who embodies this wonderful character, who manages to steal our attention, hearts, and looks oh yeah. It's as if he was born to be Loki.
Razón número 01 (uno):
Tom Hiddlestone, es quien encarna a este maravilloso personaje, quien logra robarse nuestra atención, corazones y miradas ¡oh si!. Es como que si hubiese nacido para ser Loki.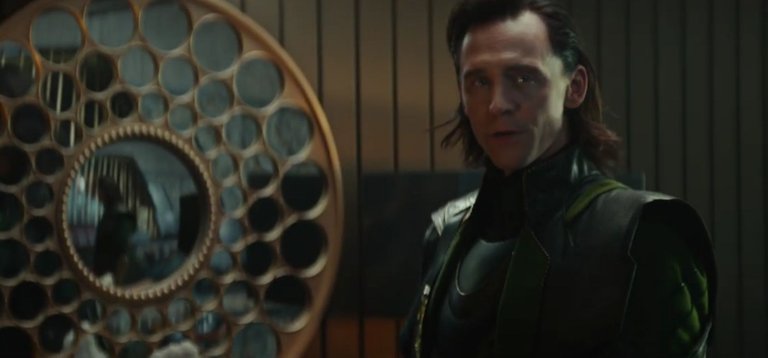 Reason number 2 (two):
He is one of Marvel's most cunning and charismatic villains in Avengers while still being very smart if a bit self-centered, narcissistic and comedic.
Razón número 2 (dos):
Es uno de los villanos más astutos y carismáticos de Marvel en Avengers sin dejar de decir que muy inteligente, aunque un poco egocéntrico, narcisista y comediante.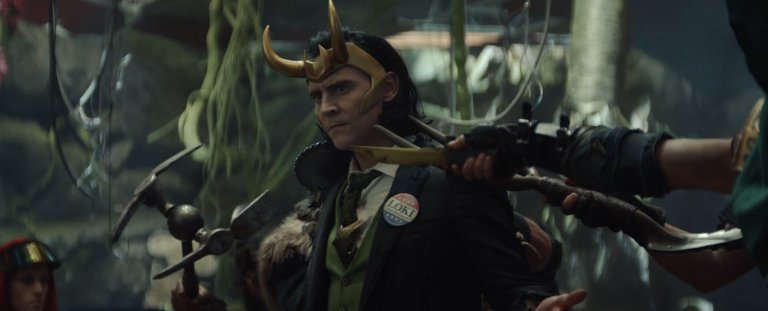 Reason number 3 (three):
The prince of Asgard, God of lies as he claims to be. Adopted son of Odin brother of Thor. although he is actually a Jötunn (Frost Giant) he loves to call himself a God....,
Razón número 3 (tres):
El príncipe de Asgard, Dios de las mentiras como el dice ser. Hijo adoptivo de Odín hermano de Thor. aunque es en realidad un Jötunn (Gigante de hielo) pero a el le encanta llamarse un Dios...,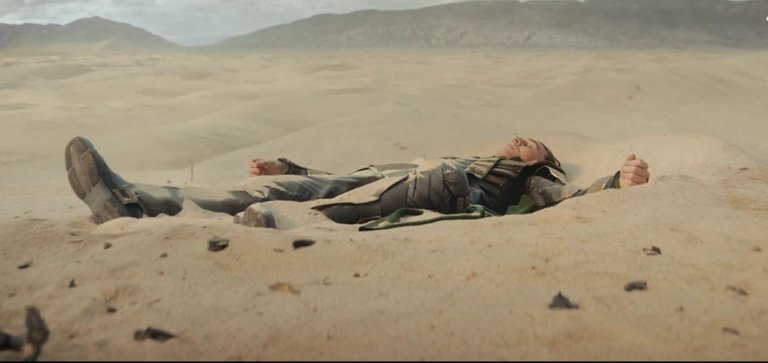 Reason number 4 (four):
Loki has a good heart, wonder why Loki always dies? Well, because of the times he tries to save his brother Thor. Well yes Loki although ruthless and arrogant, has a noble heart and this is always with his brother and although always trying to interpose his cunning in Thor The Dark World and Avengers Infinity War this does not help him much at the time of creating his best deception and end up in the hands of his enemies.
Razón número 4 (cuatro):
Loki tiene buen corazón, ¿se preguntan por que Loki siempre muere? pues, por las veces en las que trata de salvar a su hermano Thor. Pues si Loki aunque despiadado y arrogante, tiene un corazón noble y esto es siempre con su hermano y aunque siempre tratando de interponer su astucia en Thor The Dark World y Avengers Infinity War esta no lo ayuda mucho a ala hora de crear su mejor engaño y terminar en las manos de sus enemigos.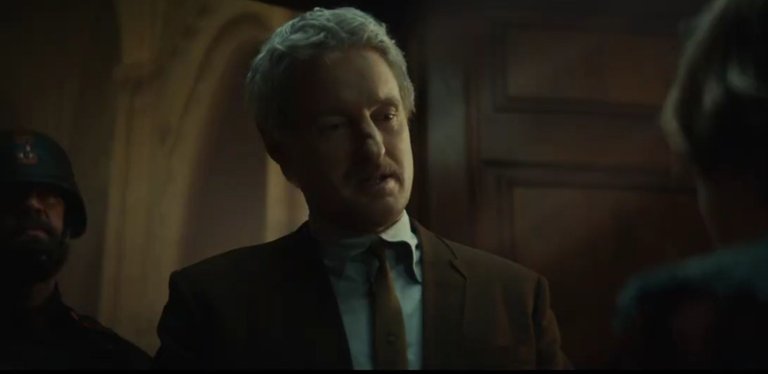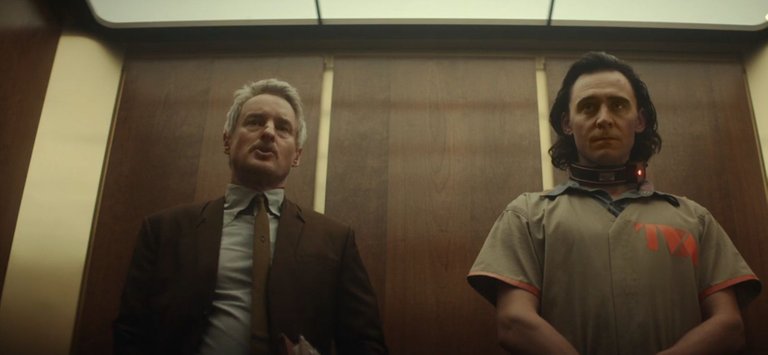 Reason number 5 (five and not least):
Only three months to go until the premiere of the series Loki, on Disney plus, featuring Owen Wilson oh yes! and it comes with the humor that characterizes him which is what I love about this talented actor, so let's hope this will be a spectacular duo.
Razón número 5 (cinco y no menos importante):
Sólo faltan tres meses para el estreno de la serie Loki, en Disney plus, con la aparición de Owen Wilson ¡oh si! y viene con el humor que lo caracteriza que es lo que me encanta de este talentoso actor, así que esperemos este sea un dúo espectacular.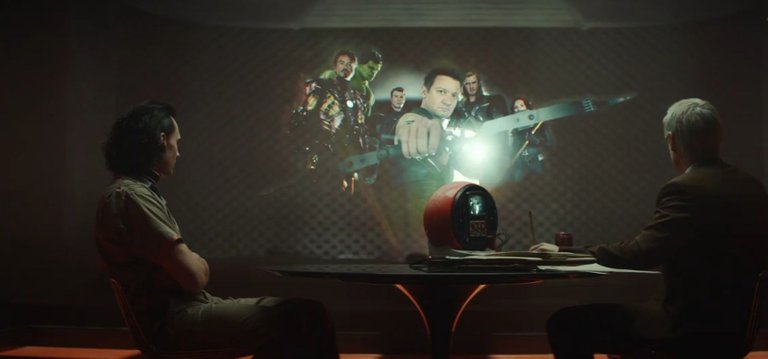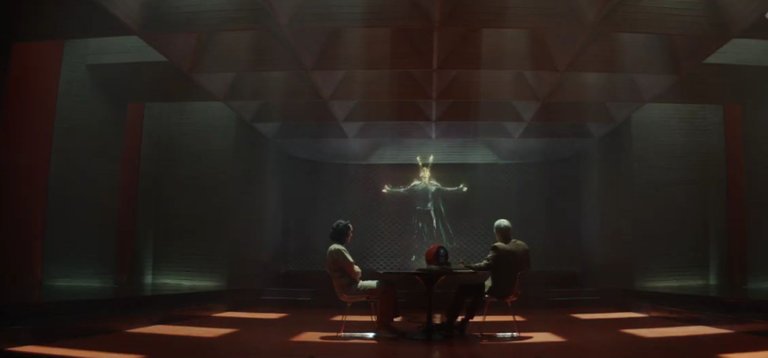 But the question we are all asking ourselves, who is this new Loki? has he changed in his stay in the new place where he is? remember that this is the Loki who jumped from New York in 2012 from the first time he stole the Tesseract, when Stark, Hulk, and Ant-man travel to the past to recover the Tesseract and gather the infinity gems, Loki steals the gem again. he wakes up in another dimension and is recruited by the T.D. A (Time Variance Authority) who travel in different timelines. A (Time Variance Authority) who travel in different timelines. the gem he tried to steal is actually a gem from the past, so he can apparently travel between different dimensions and enter the multiverse and this makes it much more interesting, but to talk more than this would be speculating much better let's wait to see what happens in just three months in the next installment of Loki, which will be broadcast on Disney plus this June 20, 2021.
Pero la pregunta que todos nos estamos haciendo ¿Quién es este nuevo Loki? ¿habrá cambiado en su estadía al nuevo lugar en donde se encuentra? recordemos que este es el Loki que saltó de New York en el 2012 de la primera vez que robó el Tesseracto, cuando Stark, Hulk y Ant man viajan al pasado para recuperar el Tesseracto y reunir así las gemas del infinito Loki roba nuevamente la gema. este despierta en otra dimension y es reclutado por la T.D.A (Time Variance Authority) quienes viajan en diferentes lineas del tiempo. la gema que intentó robar en realidad se trata de una gema del pasado, por lo que puede al parecer viajar entre diferentes dimensiones y adentrarse al multiverso y esto lo hace mucho más interesante, pero ya hablar más de aquí sería especular mucho mejor esperemos a ver que pasa en tan solo tres meses en la próxima entrega de Loki, la cual será transmitida en Disney plus este 20 de junio de 2021.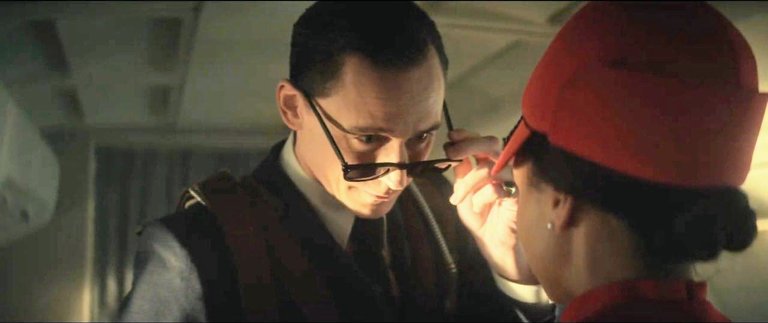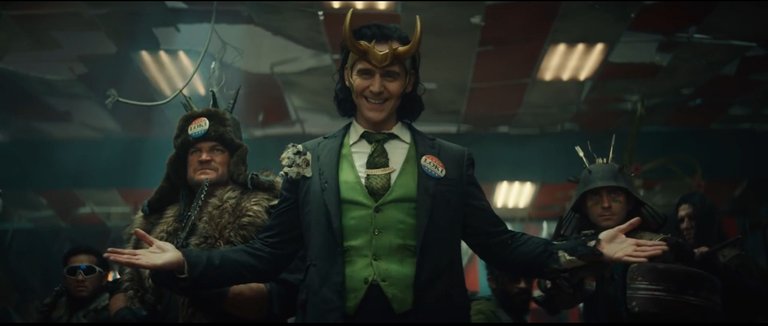 No doubt whoever Loki is he will continue to steal my heart and the hearts of many viewers, and for those who don't like the cold and Machiavellian heart of Loki to come, what do you expect, he's Loki, and he's already earned mine.
Sin duda cualquiera que sea Loki seguirá robándose mi corazón y el de muchos espectadores, y a los que no les guste el frío y maquiavélico corazón de Loki que se avecina pues ¿Qué esperaban? es Loki, y ya el mío se lo tiene ganado.
I hope you don't miss the premiere of Loki in June, see you next time beautiful people of Hive! we keep reading...,
Espero no se pierdan el estreno de Loki en Junio, ¡Hasta la próxima gente bonita de Hive! nos seguimos leyendo...,
el banner fue creado en canva.com
las imagenes fueron tomadas de:
IMDB