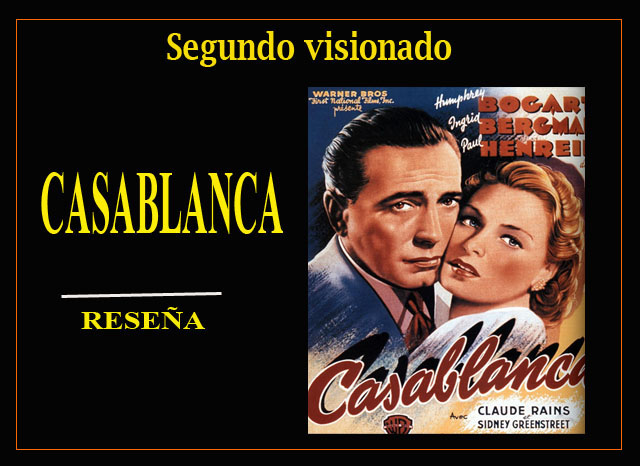 Sábado en la noche, sin internet, siempre queda la opción del TV. Sintonizo y para mi sorpresa acaba de comenzar "Casablanca". ¿Cómo resistirse a esta película que tiene tantos encantos…? Debo haberla visto al menos siete veces, pero esta es de esas películas que uno nunca se cansa de ver.
A las nuevas generaciones quizá le resulte extraño que este film dirigido por Michael Curtiz, y que ya está cumpliendo ochenta años, puesto que se estrenó en 1942, haya resistido tan bien el paso del tiempo.
Es un film sin grandes efectos especiales, ni muchas escenas de acción. Y que se sostiene a base de grandes interpretaciones y un excelente guión que se fue construyendo sobre la marcha, y en el que destacan unos diálogos sin desperdicios. La excelente fotografía en blanco y negro demuestra aquí, una vez más, que resiste muy bien el paso de los años.
La historia se sitúa en plena guerra mundial, para ese momento ya los Estados Unidos había entrado de lleno en la guerra como consecuencia del ataque a Pearl Harbor, en 1941. En esos años la industria cinematográfica aportaba su granito de arena para estimular el espíritu patriótico, por lo que eran frecuentes los films bélicos. Es probable que Casablanca haya tenido al principio esa intención, la de ser una película más sobre la guerra, en la que los de la casa siempre resultaban bien parados. Sin embargo, el film fue tomando otro camino.
La trama transcurre en Casablanca, una ciudad real situada al Oeste de Marruecos. Sin embargo, nunca se visitó esa locación para el rodaje, todas las escenas se filmaron en los estudios de Warner Bros en USA.
Para el año 42 La ciudad formaba parte de un protectorado Francés y era el punto de reunión de numerosos refugiados europeos, gente que huía del avance del nazismo y que llegaban a Casablanca con la esperanza de lograr pasar a Portugal para proseguir luego el viaje hacia América.
Entre los refugiados que llegaron a Casablanca estuvo Rick Blaine (Humphrey Bogart), antes había estado en Paris y logró huir a tiempo en el momento de la ocupación alemana. Rick es un personaje enigmático del que solo sabremos unos pocos datos. El caso es que el hombre vive muy bien y tiene un café que a la vez es casa de apuestas, y cita obligada para cualquier tipo de transacciones ilícitas. Su negocio, conocido por todos, tiene un nombre muy peculiar "Everybody Comes to Rick's" (Todos vienen al café de Rick).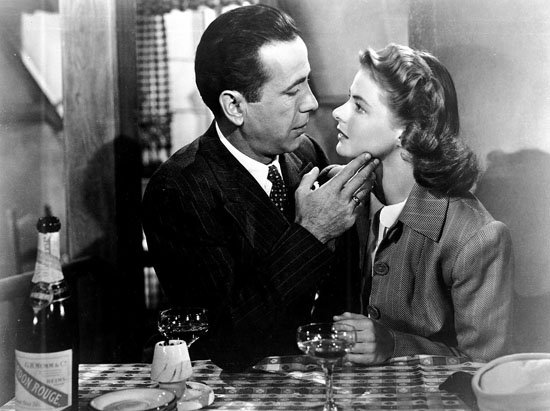 Rick tiene una personalidad aparentemente fría y calculadora, gracias a ella ha podido sortear sin mayores problemas lo complicado que es vivir en un sitio como Casablanca. Sin embargo, hay algo en su pasado que le impide regresar fácilmente a Nueva York, la ciudad donde nació. Las razones de ese impedimento nunca las conoceremos; el director Curtiz decidió dejar eso como uno de los misterios no develados en el film.
Dos acontecimientos van a cambiar la rutinaria vida de Rick, Uno fue la llegada del mayor Straser, un oficial de la Gestapo. El otro, el arribo de Víctor Lazlo (Paul Henreid) , un dirigente de la resistencia europea y quien ha logrado escapar de la mano de los alemanes en varias oportunidades. Pero Lazlo no viene solo, llega acompañado de su linda esposa Ilsa Lund (Ingrid Bergman) .
Durante la primera visita de la pareja al famoso café del "americano", nos enteramos que entre Ilsa y Rick hubo una aventura amorosa. Un flashback nos dirá que esto ocurrió durante la estancia de ambos en París, un poco antes de la ocupación alemana.
Para ese momento Ilse pensaba que su esposo había muerto en un campo de concentración. Sin embargo, poco antes de huir con Rick tuvo noticias de que continuaba con vida.
Estando en conocimiento de esta novedad Ilse decide dejar plantado al americano en una lluviosa estación de tren, con el corazón destrozado, leyendo unas líneas escritas en papel donde ella le decía que no se presentaría a la cita.
La atmósfera creada por la lluvia, la iluminación a contraluz y las líneas que se van desvaneciendo con las gotas de lluvia, sirven para crear una de las tantas escenas memorables del film, hermosa y dramática. Esta escena de Rick en la estación, marchando solo a Casablanca debe ser una de las grandes escenas en la historia del cine.
Con la llegada de Lazlo y su esposa se van a complicar mucho las cosas para Rick. No le va ser fácil seguir viviendo recordando el amor que había conocido en París. Son numerosas las escenas donde se nos deja saber la intensidad de ese conflicto. El drama para nuestro protagonista se va a incrementar cuando llega a sus manos la solución para que Lazlo y su esposa puedan abandonar Casablanca. Rick tendrá que decidir entre el amor y los principios…

Temas tratados


Son varios los temas que se abordan en el film, algunos de ellos fueron motivo de censura para el momento en que se estrenó la película.
En la película se plantea sin tapujos el problema de la corrupción. El capitán Louis Renault (Claude Rains), máxima autoridad del protectorado francés, es un personaje inescrupoloso, que utiliza su posición para obtener cualquier tipo de beneficios, bien sea de índole sexual o monetario.
A sus ojos todos los que llegan a la ciudad son un potencial negocio. En una situación como la de Casablanca, donde está en riesgo la vida de las personas, sus víctimas abundan y todos saben que el capitán es la figura principal que resuelve el problema de los visados. En sus manos tiene el destino de las personas, decide quién se va y quien se queda.
Otro gran tema es el amor; Tanto para Rick como para Ilse el amor se presenta de manera conflictiva, no es algo fácil con lo que puedan disfrutar, por el contrario, es un amor que produce sufrimiento.
Ilse tiene que elegir entre Rick y su esposo, entre la pasión y la lealtad. Puesta en esa encrucijada decide optar por la lealtad hacia su esposo, un hombre al que admira profundamente.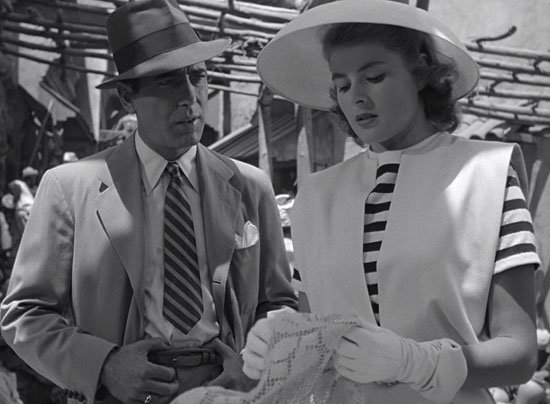 Para Rick las cosas también son difíciles. Una vez que conoce el motivo por el que fue dejado plantado en aquella estación de tren, queda cegado por la ira. En algún momento se ve tentado por la venganza, tiene en sus manos la posibilidad de escapar con Ilse hacia un nuevo destino donde seguramente lo espera una vida feliz. Sin embargo, aquel hombre duro se revela como un gran sentimental y decide ayudar a Lazlo, aunque eso signifique problemas para él. Puesto a escoger entre el amor y los principios, se decide por los principios.
Para muchos este papel de Rick es el mejor de Bogart en su carrera. En verdad que hace una actuación de primera. Logra encarnar muy bien a un personaje que se debate entre varios dilemas existenciales. Un tipo aparentemente pragmático pero de fuertes convicciones. Valores como la amistad son importantes para él. Hay una escena donde cerraron el café y Rick se compromete a no dejar de pagar el sueldo a su gente para él la lealtad con los suyos es algo a tener en cuenta. Este personaje es de los que se quedan en el imaginario del público.
La señora Bergman también logra darle vida a una mujer acosada por las dudas y que le cuesta tomar la decisión acertada. Sin embargo, me pareció superior la actuación de Bogart. En el reparto todos nos ofrecen excelentes interpretaciones. Desde el punto de vista de las actuaciones la película es sobresaliente.
Casablanca tiene muchos ingredientes para gustar a públicos de todas las épocas. La historia está muy bien contada y cuenta en su haber con una buena dosis de intriga y melodrama. El guión incluye varias subtramas que permiten el desarrollo de excelentes personajes secundarios. Para los amantes del jazz tiene una banda sonora exquisita. Su final es convincente, y quiso el director que prevaleciera algo de justicia, lo que siempre deja un buen gusto entre la audiencia.
Que la película ande ya en los ochenta años y siga animando el visionado de nuevos espectadores habla muy bien de ella. La repiten a menudo en la TV. Se las recomiendo.
Gracias por tu tiempo.


Saturday night, no internet, there is always the option of TV. I tune in and to my surprise "Casablanca" has just started. How to resist this movie that has so many charms...? I must have seen it at least seven times, but this is one of those movies you never get tired of watching.
New generations may find it strange that this film, directed by Michael Curtiz, which is already eighty years old, since it was released in 1942, has stood the test of time so well.
It is a film without great special effects or many action scenes. And that is sustained by great performances and an excellent script that was built as it went along, and in which some dialogues without waste stand out. The excellent black and white photography proves once again that it stands the test of time.
The story is set in the middle of the World War, by which time the United States had already entered the war as a result of the attack on Pearl Harbor in 1941. In those years the film industry was doing its bit to stimulate the patriotic spirit, so war films were frequent. It is likely that Casablanca may have had that intention at the beginning, that of being just another war film, in which the homegrown ones always came out well. However, the film took a different path.
The plot takes place in Casablanca, a real city located in western Morocco. However, this location was never visited for filming; all the scenes were shot at Warner Bros. studios in the USA.
By the year 42, the city was part of a French protectorate and was the meeting point for numerous European refugees, people fleeing the advance of Nazism and arriving in Casablanca in the hope of getting through to Portugal to continue their journey to America.
Among the refugees who arrived in Casablanca was Rick Blaine (Humphrey Bogart), who had previously been in Paris and managed to flee in time at the time of the German occupation. Rick is an enigmatic character of whom we only know a few facts. The fact is that the man lives very well and has a cafe that is also a gambling house, and a must for any kind of illicit transactions. His business, known to all, has a very peculiar name "Everybody Comes to Rick's".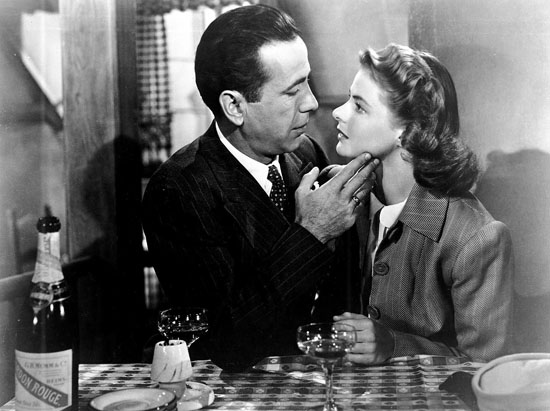 Rick has an apparently cold and calculating personality, thanks to which he has been able to overcome without major problems the complications of living in a place like Casablanca. However, there is something in his past that prevents him from easily returning to New York, the city where he was born. The reasons for this impediment we will never know; director Curtiz decided to leave that as one of the mysteries not revealed in the film.
Two events will change Rick's routine life. One was the arrival of Major Straser, a Gestapo officer. The other, the arrival of Victor Lazlo (Paul Henreid), a leader of the European resistance who has managed to escape from the hand of the Germans on several occasions. But Lazlo does not come alone, he is accompanied by his beautiful wife Ilsa Lund (Ingrid Bergman).
During the couple's first visit to the famous "Americano" café, we learn that Ilsa and Rick had a love affair. A flashback will tell us that this happened during their stay in Paris, shortly before the German occupation.
By that time Ilse thought her husband had died in a concentration camp. However, shortly before fleeing with Rick she got news that he was still alive.
Ilse, knowing this news, decides to stand the American up in a rainy train station, heartbroken, reading some lines written on paper where she told him that she would not show up for the appointment.
The atmosphere created by the rain, the backlit lighting and the lines fading with the raindrops, serve to create one of the film's many memorable, beautiful and dramatic scenes. This scene of Rick at the station, marching alone to Casablanca must be one of the great scenes in the history of cinema.
With the arrival of Lazlo and his wife, things are going to get very complicated for Rick. It will not be easy for him to continue living remembering the love he had known in Paris. There are numerous scenes where we learn about the intensity of this conflict. The drama for our protagonist will increase when the solution for Lazlo and his wife to leave Casablanca comes into his hands. Rick will have to decide between love and principles...

Subjects covered


The film deals with several topics, some of which were censored at the time of the film's release.
In the film, the problem of corruption is bluntly raised. Captain Louis Renault (Claude Rains), the highest authority of the French protectorate, is an unscrupulous character, who uses his position to obtain any kind of benefit, whether sexual or monetary.
In his eyes, everyone who arrives in the city is a potential business. In a situation like Casablanca, where people's lives are at risk, his victims abound and everyone knows that the captain is the main figure who solves the visa problem. In his hands he has the destiny of the people, he decides who goes and who stays.
Another big theme is love; for both Rick and Ilse love is presented in a conflicting way, it is not something easy that they can enjoy, on the contrary, it is a love that produces suffering.
Ilse has to choose between Rick and her husband, between passion and loyalty. Put at that crossroads, she decides to opt for loyalty to her husband, a man she deeply admires.
For Rick, things are also difficult. Once he learns why he was stood up at that train station, he is blinded by anger. At some point he is tempted by revenge, he has in his hands the possibility of escaping with Ilse to a new destination where a happy life surely awaits him. However, that hard man reveals himself to be a great sentimentalist and decides to help Lazlo, even if it means trouble for him. Given the choice between love and principles, he chooses principles.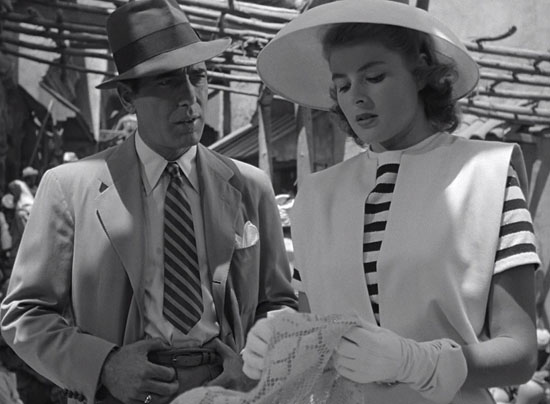 For many, this role of Rick is Bogart's best in his career. He really gives a first-rate performance. He manages to embody very well a character who is torn between several existential dilemmas. A seemingly pragmatic guy but with strong convictions. Values such as friendship are important to him. There is a scene where they closed the cafe. And Rick vows not to stop paying his people's salaries. This character is one of those that stays in the audience's imagination.
Ms. Bergman also manages to give life to a woman beset by doubts and who finds it difficult to make the right decision. The cast all give excellent performances. From the point of view of the performances the film is outstanding.
Casablanca has many ingredients to please audiences of all ages. The story is very well told and has to its credit a good dose of intrigue and melodrama. The script includes several subplots that allow the development of excellent secondary characters. For jazz lovers it has an exquisite soundtrack. Its ending is convincing, and the director wanted some justice to prevail, which always leaves a good taste among the audience.
The fact that the film is now in its eighties and continues to encourage new viewers to watch it speaks very well of it. It is often repeated on TV. I recommend it to you.
Thank you for your time.
Translated with www.DeepL.com/Translator (free version)

Todos tus comentarios son bienvenidos en este sitio. Los leeré con gusto y dedicación.
Hasta una próxima entrega. Gracias.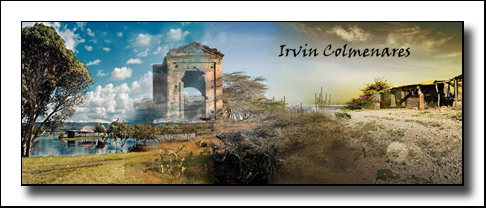 Las fotos, la edición digital y los Gifs son de mi autoría.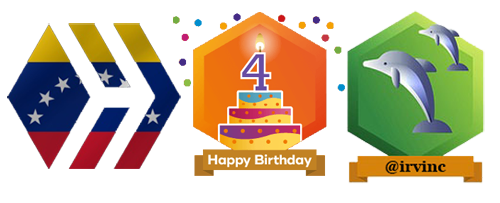 No te olvides de votar @cervantes como witness en esta página:
https:/wallet.hive.blog/~witnesses

Te invito a apoyar este proyecto como witness y a formar parte de esta gran comunidad uniéndote a su Discord en el siguiente enlace: