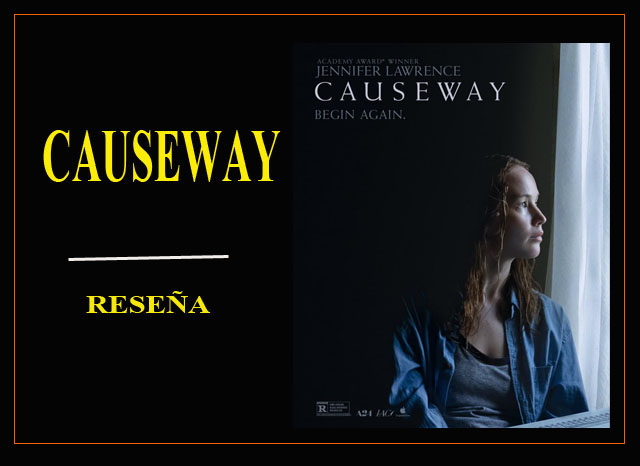 En el idioma inglés "Causeway" significa algo así como un camino que cruza una fuente de agua. Es posible que la palabra tenga alguna otra connotación solo comprensible para los naturales de la cultura norteamericana, pero hasta allí no llego. Sin embargo, la idea de que ese "Causeway" sea la manera de continuar lo que de otro modo sería un camino truncado, viene muy bien con la temática de esta película estrenada en noviembre de 2022.
La directora Lila Neugebauer, muy conocida por su trayectoria en el circuito teatral de Broadway, escogió el Festival de Cine de Toronto para dar a conocer esta película, la que es su "Ópera Prima", despertando el interés de una buena parte de la crítica.
La historia comienza presentándonos a Lynsey (Jennifer Lawrence), quien está recuperándose de una lesión producida mientras prestaba servicios en la guerra de Afganistán. Esas primeras secuencias la muestran bastante maltrecha, sin poder caminar, con problemas en su motricidad fina, ni siquiera puede cepillarse los dientes, y con grandes lagunas mentales.
Pero con la afanosa y dedicada atención de la señora Sharon (Jayne Houdyshell) , quien la guía en su rehabilitación , esta muchacha ex militar pronto estará en condiciones de regresar a su casa, lo que por cierto no le entusiasma para nada puesto que su mayor deseo es volver al ejército.
La falta de entusiasmo por volver a su casa, en un sector pobre de Nueva Orleans, la entendemos cuando Lynsey llega allí. Aquella casa no es ningún hogar idílico; su madre es una mujer inestable, con serios problemas de alcoholismo, a la que poco le importa dejarla embarcada en citas importantes. Su hermano, con quien tenía lazos más fuertes durante la infancia, está preso por problemas de drogas, y del padre no se sabe absolutamente nada.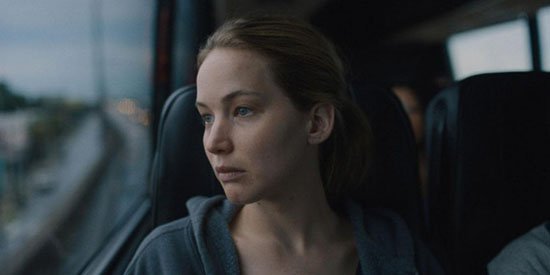 En el guión no nos dan mayores pistas sobre ese hogar descompuesto; podemos especular que algunas cosas malas se arrastran desde el pasado. Lo cierto es que para Lynsey, así como para muchas otras personas, emplearse en el ejército es la oportunidad de huir de una realidad indeseable y la posibilidad de tener una vida medianamente "normal".
El deseo de regresar a la vida militar por parte de aquellos que han salido por causa de lesiones, como es el caso de nuestra protagonista, o por haberse dado de bajas, es un punto de coincidencia entre la película de la señora Neugebauer con otras del género bélico, Acá nos dejan una explicación, que quizá sea poco comprensible para personas que tienen vidas hechas, estables y provechosas. En verdad que no es fácil entender como alguien prefiere una vida donde los riesgos mortales están a la orden del día…
Donde sí se diferencia esta película con otras del género es en el tratamiento que le da al origen de los problemas personales y traumas de los ex militares.
Los problemas de Lynsey no vienen de su pasantía en el ejército o por el atentado sufrido, sino de su vida familiar. Por eso en la película no hay casi referencias al atentado que vivió en Afganistán, apenas lo cuenta dos veces, una a su amigo, y otra a su médico tratante.
Si la directora hubiese querido destacar la importancia de la vivencia militar de la protagonista seguramente hubiese dejado algunos flashbacks sobre el tiempo que estuvo en el ejército, y también nos hubiese puesto algunas imágenes de esos sucesos en las pesadillas de Lynsey, pero esto no ocurre; se le resta importancia en el relato.
La película se inclina más bien a una exploración de las dificultades de las relaciones personales. Lynsey tiene problemas para encajar, para encontrar amigos, para socializar. Y esa dificultad la comparte el otro protagonista de la historia, James Aucoin (Brian Tyree Henry) un joven negro, mecánico, a quien Lynsey conoce por casualidad cuando se le avería la camioneta en la que anda por las calles de Nueva Orleans.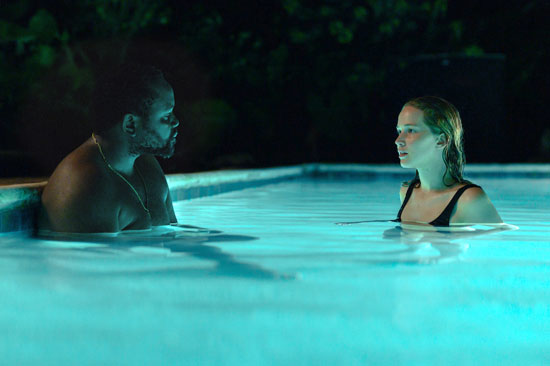 Entre Lynsey y James se va a producir un acercamiento que les va permitir a los dos hacer un poco de catarsis. Cada uno va a encontrar en el otro una puerta abierta para sincerar sus sentimientos, para hablar de las cosas que los agobian.
James vive la angustia de sentirse culpable de la muerte de su pequeño sobrino en un accidente de tránsito. Un suceso que lo dejó con una pierna menos y que también le trajo la ruptura de la relación con su querida hermana, con quien compartía el hogar; ella también siente que James fue el culpable de que muriera su hijo.
Para estos dos las cosas no se dan fáciles. Ninguno sabe muy bien qué esperar del otro, hay cierta tensión en lo que deben hacer. James pareciera querer algo más que una amistad y Lynsey para aclarar las cosas le deja saber que cuando ella estaba interesada en las relaciones prefería estar con otras mujeres, como dejando claro que a los hombres solo los quiere de amigos.
Al final pareciera que la amistad se abre como una opción para ambos.

En general me gustan este tipo de películas, hechas de manera sencilla, sin espectaculares movimientos de cámara, ni grandiosos efectos especiales, ni las estridencias que caracterizan a buena parte del cine de hoy.
Acá hay una vuelta a lo básico, una historia interesante, muy real por cierto, una profunda exploración de la personalidad de los personajes, y unas actuaciones extraordinarias que nos meten muy hondo en la piel de los protagonistas.
En esta película Jennifer Lawrence está más cerca de su desempeño en Winter's Bone (2010), que lo presentado en cintas como Los Juegos del Hambre (2011-12) o X-Men (2011-13).
"Causeway" le ha dado la oportunidad de desarrollar un gran papel. Su manejo en las escenas de silencio es magistral, no tiene necesidad de articular ninguna palabra para dejarnos sentir el torrente de sentimientos que vive su personaje. Esta quizá sea la mejor actuación de su carrera, y donde nos deja claro que es una de las mejores actrices de este tiempo.
También es de reconocer la extraordinaria actuación de Brian Tyree Henry, su interpretación de James, el joven atormentado por la culpa y que sueña "con tener una compañía para compartir el desayuno, tomar un café en las tardes y de vez en cuando hacer una cena juntos…" es mas que meritoria. Muy natural y convincente.
Este tipo de cine nos invita a la empatía, a encontrarnos con los sentimientos ajenos, a ponernos en lugares donde las cosas son muy distintas a lo que podamos vivir, Si tienen la oportunidad denle un visionado a esta película, es probable que les pueda gustar.
Gracias por tu tiempo.
Feliz navidad.


In the English language "Causeway" means something like a road that crosses a water source. It is possible that the word has some other connotation only understandable to natives of North American culture, but that's as far as it goes. However, the idea that this "Causeway" is the way to continue what would otherwise be a truncated path is well suited to the subject matter of this film released in November 2022.
Director Lila Neugebauer, well known for her career on the Broadway theater circuit, chose the Toronto Film Festival to unveil this film, which is her "Opera Prima", arousing the interest of a good part of the critics.
The story begins with Lynsey (Jennifer Lawrence), who is recovering from an injury sustained while serving in the war in Afghanistan. Those early sequences show her quite battered, unable to walk, with fine motor problems, unable to even brush her teeth, and with major mental lapses.
But with the devoted and dedicated attention of Mrs. Sharon (Jayne Houdyshell), who guides her in her rehabilitation, this ex-military girl will soon be able to return home, which she is not at all enthusiastic about, since her greatest desire is to return to the army.
Lynsey's lack of enthusiasm for returning to her home in a poor section of New Orleans is understood when she arrives there. That house is no idyllic home; her mother is an unstable woman with serious drinking problems who cares little about leaving her embarking on important dates. Her brother, with whom she had stronger ties during childhood, is in prison for drug problems, and absolutely nothing is known about the father.
The script gives us no major clues about this broken home; we can speculate that some bad things are carried over from the past. What is certain is that for Lynsey, as well as for many other people, joining the army is the opportunity to escape from an undesirable reality and the possibility of having a halfway "normal" life.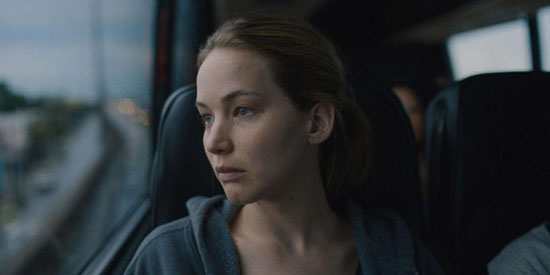 The desire to return to military life on the part of those who have left because of injuries, as is the case of our protagonist, or because they have been discharged, is a point of coincidence between Mrs. Neugebauer's film and other films of the war genre. Here is an explanation, which may not be very understandable for people who have established, stable lives.
and profitable. In truth, it is not easy to understand how someone prefers a life where mortal risks are the order of the day...
Where this film does differ from others in the genre is in its treatment of the origins of the ex-servicemen's personal problems and traumas.
Lynsey's problems do not stem from her army internship or the attack she suffered, but from her family life. That is why in the film there are almost no references to the attack she experienced in Afghanistan, she only tells about it twice, once to her friend and once to her treating physician.
If the director had wanted to emphasize the importance of the protagonist's military experience, she would surely have left some flashbacks about the time she spent in the army, and she would also have shown us some images of those events in Lynsey's nightmares, but this does not happen; it detracts from the importance of the story.
The film leans more towards an exploration of the difficulties of personal relationships. Lynsey has trouble fitting in, finding friends, socializing. And that difficulty is shared by the story's other protagonist, James Aucoin (Brian Tyree Henry), a young black mechanic whom Lynsey meets by chance when his truck breaks down on the streets of New Orleans.
Between Lynsey and James, a rapprochement will take place that will allow both of them to have a bit of catharsis. Each of them will find in the other an open door to confront their feelings, to talk about the things that are weighing them down.
James lives the anguish of feeling guilty for the death of his little nephew in a traffic accident. An event that left him with one less leg and that also brought the rupture of the relationship with his beloved sister, with whom he shared the home; she also feels that James was to blame for the death of her son.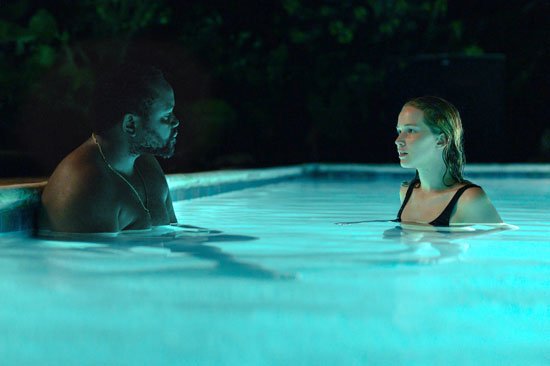 For these two things do not come easy. Neither knows quite what to expect from the other, there is some tension in what they should do. James seems to want something more than friendship and Lynsey, to clear things up, lets him know that when she was interested in relationships she preferred to be with other women, as if to make it clear that she only wants men as friends.
In the end it seems that friendship opens up as an option for both of them.

In general I like this kind of films, made in a simple way, without spectacular camera movements, or grandiose special effects, or the stridencies that characterize much of today's cinema.
Here there is a return to basics, an interesting story, very real by the way, a deep exploration of the characters' personalities, and extraordinary performances that put us very deep into the protagonists' skin.
In this film Jennifer Lawrence is closer to her performance in Winter's Bone (2010), than what she presented in films like The Hunger Games (2011-12) or X-Men (2011-13).
"Causeway" has given her the opportunity to develop a great role. His handling in the silent scenes is masterful, he has no need to articulate any words to let us feel the torrent of feelings that his character lives. This is perhaps the best performance of her career, and where she makes it clear that she is one of the best actresses of this time.
We must also recognize the extraordinary performance of Brian Tyree Henry, his interpretation of James, the young man tormented by guilt and who dreams "to have a company to share breakfast, have a coffee in the afternoon and occasionally make dinner together..." is more than worthy. Very natural and convincing.
This kind of cinema invites us to empathy, to meet the feelings of others, to put us in places where things are very different from those we can live, If you have the opportunity give a viewing to this film, it is likely that you may like it.
Thank you for your time.
Merry Christmas.
Translated with www.DeepL.com/Translator (free version)

Todos tus comentarios son bienvenidos en este sitio. Los leeré con gusto y dedicación.
Hasta una próxima entrega. Gracias.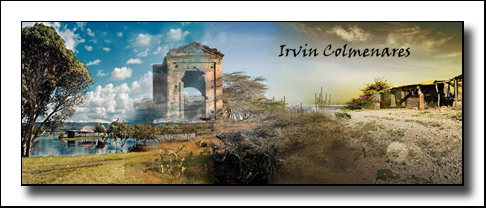 Las fotos, la edición digital y los Gifs son de mi autoría.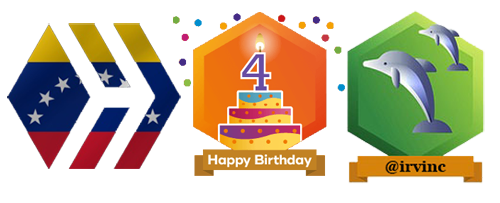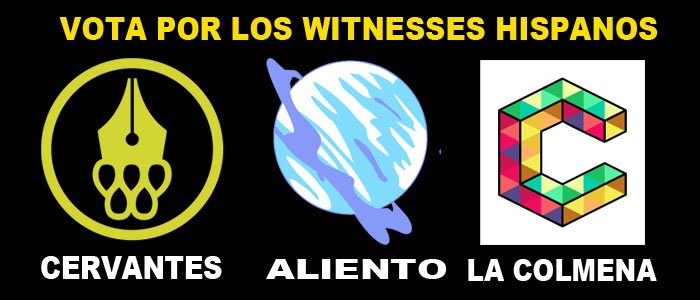 BÚSCALOS EN LOS SIGUIENTES ENLACES
https://wallet.hive.blog/~witnesses
https://peakd.com/me/witnesses
https://ecency.com/witnesses