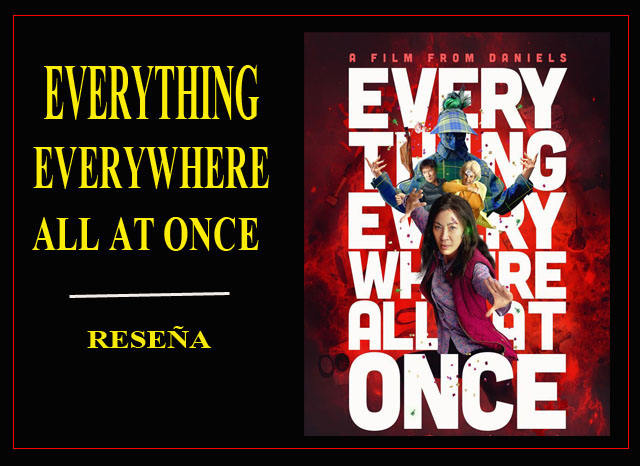 Hay películas que sintetizan muy bien las características de una época, es el caso de Everything Everywhere All at Once (2022), escrita y dirigida por un dúo de creadores muy originales, Daniel Kwan y Daniel Scheinert.
La película no es fácil de clasificar, no se deja encajar en un género determinado. Digamos que bebe un poco de todos, tiene de ciencia ficción, de aventura, de thriller, de acción y hasta de drama. Una mezcla construida con mucho ingenio y que resuena en unos tiempos donde las formalidades cada vez son más cuestionadas.
Me voy a atrever con un intento de sinopsis, pero debo aclarar que esta es una película híper fragmentada, por lo que cualquier intento por resumirla seguramente se quedará corto.
Sinopsis


Todo comienza en un tiempo como el nuestro, en algún lugar de los Estados Unidos, en el escritorio de la atribulada señora Evelyn Wang (Michelle Yeoh), una inmigrante china que tiene una lavandería automática, y quien está haciendo dos preparativos importantes, una declaración para la oficina de haciendas, y el recibimiento de su padre Gong Gong (James Hong), quien viene de visita desde China…
Mientras ella está rodeada de facturas su esposo Waymond Wang (Ke Huy Quan), la interrumpe para presentarle una solicitud de divorcio, pero una serie de interrupciones hacen que no se entere de la intención de su esposo. En esos momentos aparece en escena también, Joy Wang(Stephanie Hsu), la hija del matrimonio Wang, una joven rebelde y conflictiva que desentona con las tradicionales costumbres familiares heredadas de China.
Cuando los esposos se dirigen a la oficina de impuestos, a cargo de la inspectora Deirdre Beaubeirdra (Jamie Lee Curtis), Waymond le confiesa a Evelyn un asunto muy difícil de entender, le dice que en realidad no es su esposo, sino una versión de él. Una de las tantas coexistentes en multiversos paralelos; aparte de eso le deja un conjunto de instrucciones para que ella también pueda acceder a esos multiversos…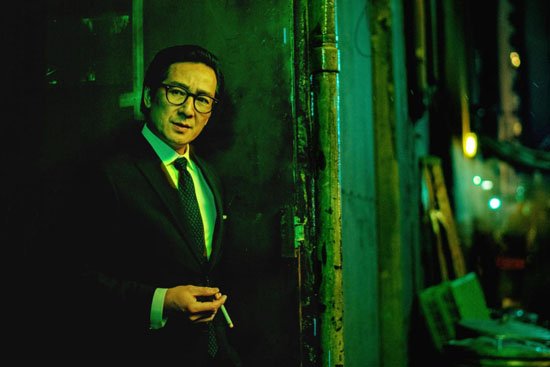 A partir de ese momento la película se convierte en una alocada carrera de saltos entre universos, donde los personajes van sufriendo diferentes cambios de roles. En unos se aman, en otros se odian. A veces fracasan, otras son exitosos. Y el hilo conductor de todas estas idas y venidas lo van dando dos situaciones muy comunes en la historia del cine: la lucha entre el bien y el mal, que paradójicamente se desarrolla entre Evelyn y su hija Joy. Y el deseo de conservar la unidad familiar…
Opinión


A lo largo de mi vida, cuando el ocio se ha puesto fuerte, me he entretenido muchas veces haciéndome una pregunta que para muchos resultaría inútil: ¿Y sí…? ¿Qué hubiese sido de mi vida si en vez de haber tomado esa decisión hubiese tomado esta otra…? Seguramente que tendría otra familia, otro empleo, otras amistades…, pero ese es un asunto que nunca se sabrá desde las condiciones de realidad que vivimos actualmente…
Pero en la película se nos ofrece una interesante respuesta a ese ¿Y sí…? Los creadores nos dicen que cada una de nuestras pequeñas o grandes elecciones puede impactar el rumbo de nuestras vidas, no necesariamente aquí en este presente, aunque si lo hace. Pero el mayor efecto se notaría en otros universos donde cada una de nuestras decisiones nos abriría la posibilidad de una nueva vida…
La propuesta es fascinante y aterradora al mismo tiempo, pensar que la misma persona pueda ser simultáneamente un santo o un malvado, un padre amoroso o un asesino despiadado, es un asunto como para preocuparse. Y si a eso le agregamos la posibilidad de tener conciencia de que vivimos todas esas versiones en todos esos mundos, pues es mucho peor…
Sin embargo, los conocimientos aportados por la física cuántica y la relatividad nos dicen que la realidad presentada en la película pudiera ser perfectamente factible…Ya el imaginario colectivo de nuestra época acepta como posible la existencia de universos alternos; tenemos más conciencia de la vastedad del Universo y de las posibilidades de la existencia de realidades desconocidas e inimaginables…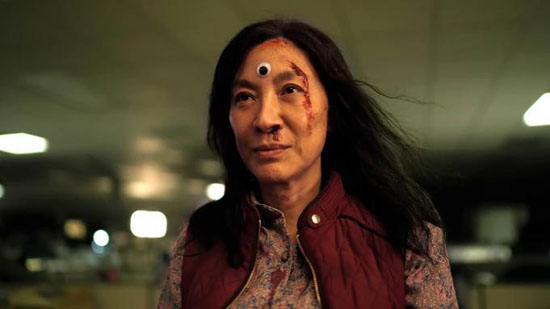 Algunas personas ven en la película un despliegue de situaciones disparatadas que no llevan a ningún lado, yo opino lo contrario. Si nos situamos en la premisa propuesta por los autores, la existencia del multiverso, todo lo imaginado por ellos pudiera ser no solo factible sino también verosímil. Calificarlo de otro modo sería una muestra de la incapacidad de pensar realidades distintas a la nuestra.
Reconozco que atreverse a imaginar cosas que no vemos en la realidad es un gran reto y no se puede culpar a nadie por no querer asumirlo. Después de todo es mucho más cómodo pensar que tenemos un montón de cosas bajo control y que estamos seguros de las realidades que nos rodean…
Realizar una película como esta es extremadamente complejo, exige resolver muchos problemas técnicos, a nivel de filmación y de efectos especiales. Además de un gran cuidado en la edición, que en última instancia es la responsable de que la película pueda ser medianamente comprensible.
A mi modo de ver los realizadores lograron sortear con éxito todas esas dificultades. Salir airosos de un rompecabezas tan grande como este es un gran mérito. Quizá por eso la película ha sido bien valorada por la crítica especializada. Más de un crítico de renombre la menciona como una de las mejores del año.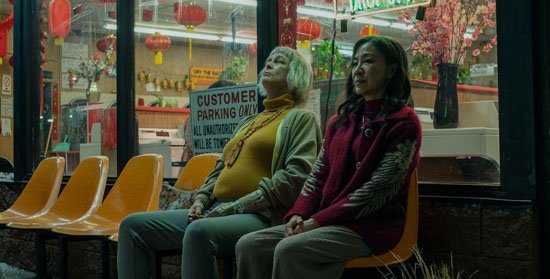 Un punto a favor de la película son las actuaciones. Los cinco personajes sobre los que recae el grueso de la trama lo hacen muy bien.
La actuación de la señora Michelle Yeoh, es magistral. Su personaje de Evelyn es realmente exigente, tiene que expresar una gran gama emocional en cada uno de los roles que vive en cada universo. Es un ama de casa atribulada, una actriz exitosa… la amante de otra mujer… En cada una de esa situaciones esta obligada a cambiar en segundos de estados de ánimo y eso logra transmitirlo perfectamente al espectador. Esta interpretación debe ser una de las más logradas en la carrera de Michelle Yeoh.
También vi muy bien a la joven Stephanie Hsu, ella tiene que encarnar dos personajes completamente distintos, uno es Joy la rebelde e incomprendida hija del matrimonio Wang, una muchacha homosexual que sufre por no encontrar el respeto y la aceptación de su familia. El otro personaje es Jobo Tupaki, una especie de deidad malévola cuya función principal parece ser la de sembrar la discordia en todos los mundos. Tanto en uno como en otro Stephanie Hsu, logra una actuación potente, creíble y convincente.
Los creadores de la película han sido muy hábiles para encontrar formas de enganchar al público. Los amantes del cine verán satisfechos alusiones a películas como Matrix (1999) o Duro de Matar (1988). A mí me pareció que también había escenas muy parecidas a Jurassic ParK (1993).
Otro punto que también es del gusto de las audiencias son los finales felices y aquí lo hay, aunque para lograrlo los realizadores hayan puesto a los personajes en una situación de resignación y conformismo.
Aquí cualquiera me pudiera decir y con mucha razón, qué cuál es el problema con eso. Que por qué el conformismo tiene que ser tachado de negativo. Después de todo, aprender a vivir con lo que se tiene puede ser una gran muestra de sabiduría...
Un asunto que me pareció excesivo fue la cantidad de escenas de artes marciales, aunque las coreografías están muy bien hechas. Pienso que prescindir de algunas de estas escenas le daría más agilidad a la narración, pero como en todo esta es una cuestión de gustos…
La película me gustó mucho, no dudo en recomendarla, pero advierto que para algunas personas puede resultar desconcertante y descabellada. Me cuentan cómo les fue…
Gracias por tu tiempo.
Fuente de imágenes. I II III IV


There are films that synthesize very well the characteristics of an era, such is the case of Everything Everywhere All at Once (2022), written and directed by a duo of very original creators, Daniel Kwan and Daniel Scheinert.
The film is not easy to classify, it does not fit into a particular genre. Let's say that it drinks a little of all, it has science fiction, adventure, thriller, action and even drama. A mixture built with a lot of ingenuity and that resonates in times where formalities are increasingly questioned.
I'm going to dare to attempt a synopsis, but I must clarify that this is a hyper fragmented film, so any attempt to summarize it will surely fall short.
Synopsis


It all begins in a time like ours, somewhere in the United States, at the desk of the beleaguered Mrs. Evelyn Wang (Michelle Yeoh), a Chinese immigrant who owns an automatic laundry, and who is making two important preparations, a statement to the IRS, and the reception of her father Gong Gong (James Hong), who is visiting from China...
While she is surrounded by bills, her husband, Waymond Wang (Ke Huy Quan), interrupts her to file a divorce petition, but a series of interruptions prevent her from learning of her husband's intention. At that moment, Joy Wang (Stephanie Hsu), the Wang couple's daughter, also appears on the scene, a rebellious and conflictive young woman who is at odds with the traditional family customs inherited from China.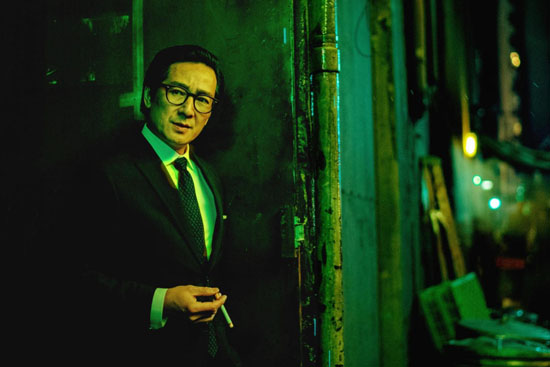 When the spouses go to the tax office run by inspector Deirdre Beaubeirdra (Jamie Lee Curtis), Waymond confesses to Evelyn a very difficult matter to understand, he tells her that he is not really her husband, but a version of him. One of the many coexisting in parallel multiverses; apart from that he leaves her a set of instructions so that she can also access those multiverses...
From that moment on, the film becomes a crazy race of jumps between universes, where the characters undergo different role changes. In some they love each other, in others they hate each other. Sometimes they fail, sometimes they are successful. And where the common thread is carried by two classic situations: the struggle between good and evil, which paradoxically develops between Evelyn and her daughter Joy. And the desire to preserve the family unit...
Opinion


Throughout my life, in moments when idleness rages, I have often amused myself by asking myself a question that for many would be useless: What if...? What would have become of my life if instead of making that decision I had made this other one...? Surely I would have another family, another job, other friendships..., but that is a matter that will never be known from the conditions of reality that we live in today...
In the film we are offered an answer to this "What if...? The creators tell us that each of our small or big choices can impact the course of our lives, not necessarily here in this present, although it does. But the greatest effect would be felt in other universes where each one of our decisions would open up the possibility of a new life...
The proposal is fascinating and terrifying at the same time, to think that the same person can be simultaneously a saint or an evil one, a loving father or a ruthless murderer, is a matter to worry about. And if we add to that the possibility of being aware that we live all these versions in all these worlds, well, it is much worse...
However, the knowledge provided by quantum physics and relativity tell us that the reality presented in the film could be perfectly feasible... The collective imagination of our time already accepts the existence of alternate universes as possible; we are more aware of the vastness of the Universe and of the possibilities of the existence of unknown and unimaginable realities...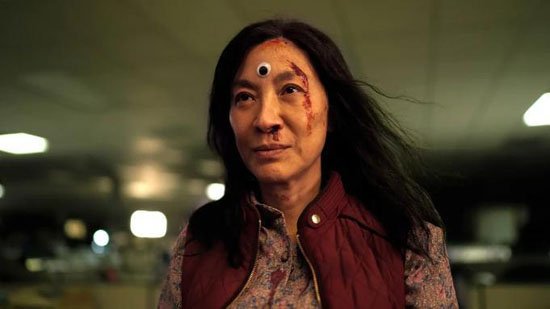 Some people see in the film a display of crazy situations that lead nowhere, I think the opposite. If we place ourselves in the premise proposed by the authors, the existence of the multiverse, everything imagined by them could be not only feasible but also plausible. To qualify it otherwise would be a sign of the inability to think realities different from our own.
I recognize that daring to imagine things that we do not see in reality is a great challenge and no one can be blamed for not wanting to take it on. After all, it is much more comfortable to think that we have a lot of things under control and that we are sure of the realities that surround us...
Making a film like this requires solving many technical problems, at the level of filming, special effects and mainly editing, which is ultimately responsible for the film to be halfway understandable.
In my opinion, the filmmakers managed to successfully overcome all these difficulties. To get out of a puzzle as big as this one is a great merit. Perhaps that is why the film has been well valued by specialized critics. More than one renowned critic mentions it as one of the best of the year.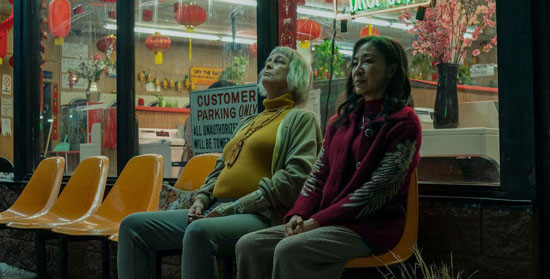 One point in favor of the film is the performances. The five characters on whom the bulk of the plot is based do very well.
Ms. Michelle Yeoh's performance is masterful. Her character of Evelyn is really demanding, she has to express a great emotional range in each of the roles she plays in each universe. She is a troubled housewife, a successful actress, the lover of another woman... In each of these situations she is forced to change her moods in seconds and she manages to transmit it perfectly to the viewer. This performance must be one of the most accomplished in Michelle Yeoh's career.
I also saw very well the young Stephanie Hsu, she has to embody two completely different characters, one is Joy the rebellious and misunderstood daughter of the Wang couple, a homosexual girl who suffers for not finding respect and acceptance from her family. The other character is Jobo Tupaki, a kind of malevolent deity whose main function seems to be to sow discord in all worlds. In both Stephanie Hsu, she delivers a powerful, believable and convincing performance.
The makers of the film have been very adept at finding ways to hook the audience. Movie buffs will see satisfying allusions to films like The Matrix (1999) or Die Hard (1988). I thought there were also scenes very similar to Jurassic Park (1993).
Another point that is also liked by audiences are happy endings and here there is one, although to achieve it the filmmakers have put the characters in a situation of resignation and conformism.
Here anyone could tell me, and rightly so, what is the problem with that. Why should conformism be labeled as negative. After all, learning to live with what you have can be a great sign of wisdom...
One issue I found excessive was the amount of martial arts scenes, although the choreographies are very well done. I think that doing without some of these scenes would give more agility to the narration, but as in everything this is a matter of taste...
I liked the movie very much, I have no hesitation in recommending it, but I warn that for some people it may be disconcerting and far-fetched. Let me know how it went...
Thanks for your time.

Todos tus comentarios son bienvenidos en este sitio. Los leeré con gusto y dedicación.
Hasta una próxima entrega. Gracias.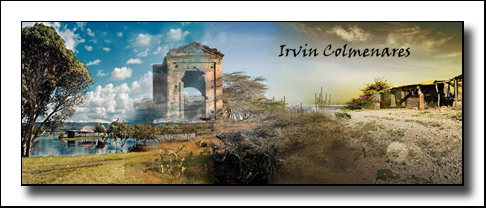 Las fotos, la edición digital y los Gifs son de mi autoría.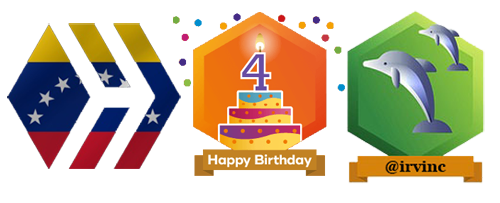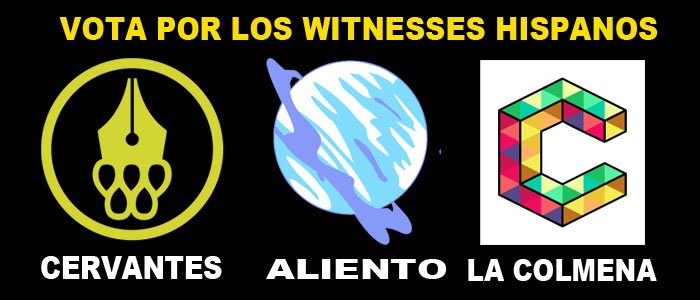 BÚSCALOS EN LOS SIGUIENTES ENLACES
https://wallet.hive.blog/~witnesses
https://peakd.com/me/witnesses
https://ecency.com/witnesses