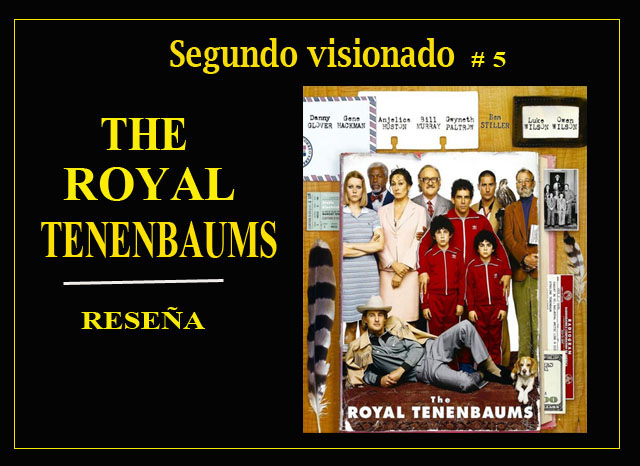 Nadie elige la familia donde nace. Sin duda que unas entraban y otras favorecen. Ahí, como en tantas otras cosas, es el azar el que reparte las cartas con las que jugaremos la gran partida de la vida. Jugarlas de un modo o de otro, buscar nuevas alternativas, e incluso abandonar la partida siempre será una decisión personal…
El Director Wes Anderson, de quien recuerdo "El Gran Hotel Budapest" (2014), usa la comedia dramática para dejarnos en esta película "The Royal Tenenbaums" (2001), una historia familiar donde los buenos comienzos se fueron torciendo en el camino.

Royal Tenenbaum (Gene Hackman), es un padre un poco díscolo, tan centrado en sus asuntos personales que se olvida de su familia.
La vida lo ha premiado con tres hijos con cualidades sobresalientes. Chas( Ben Stiller) es un genio para las finanzas, de niño creó una raza de ratones dálmatas con las que logró una gran fortuna. Margot (Gwyneth Paltrow), es una niña introvertida que adoptaron los Tenenbaums. Ella tiene una sensibilidad especial y desde que aprendió a escribir compone historias conmovedoras. Siendo muy pequeña ya escribe obras de teatro y logrará ser una escritora reconocida. Richie (Luke Wilson), es el hijo menor, el preferido de su padre, él único que acepta como compañero de andanzas y de juergas. Desde muy niño Richie destacó en el deporte y llegará a convertirse en campeón de Tenis, un gran atleta de talla mundial.
Muy cercano a la familia está Eli Cash (Owen Wilson), el que siempre ha tenido la fantasía de ser un Tenenbaums, es amigo de los niños y permanecerá cerca de ellos durante toda la vida.
Un buen día el padre les anuncia a los niños que va a divorciarse, todos se sienten sorprendidos y albergan muchas dudas de cómo serán sus vidas a partir de ese momento.
Luego del divorcio el padre prácticamente desapareció de la familia. Solamente la madre, Etheline (Anjelica Huston) asumió lo relativo a la crianza.
Los hijos crecen, cada uno toma su camino, se vuelven independientes, todo tienen serios problemas personales que los impulsan a regresar de nuevo al hogar materno. Ese regreso coincide con la reaparición del padre y su intención de recuperar el tiempo perdido y reunificar la familia.
Aquello los sorprende a todos, ninguno realmente le cree, no sienten que haya en él ninguna buena intención, siempre lo han tenido como alguien tramposo del que hay que desconfiar. Para lograr que lo acepten el padre inventa tener una penosa enfermedad. Los hijos ceden, lo instalan de nuevo en la casa materna, y pronto se van a dar cuenta que es una estratagema del padre, otro gran motivo de decepción para todos.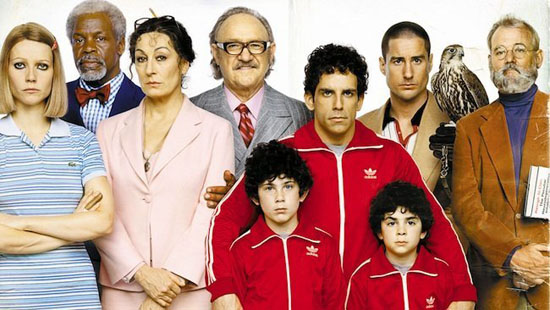 Va a ser el novio de la madre , Henry Sherman (Danny Glover), quien pondrá al descubierto a Royal, el que será expulsado una vez más. Pero Royal no se rinde y seguirá insistiendo por reconciliarse con sus hijos y sus nietos…

No recordaba mucho de esta película, más fresca en mi memoria está "El Gran Hotel Budapest", pero por algo la tenía en mi videoteca, así que decidí volverla a ver.
Wes Anderson es uno de esos cineastas que hacen escuela, algunos críticos lo han comparado con Woody Allen, por su manera particular de usar el humor a la hora de abordar serios conflictos personales.
Una de las cosas que me gustan de este Director es su manera de componer los encuadres, en cierto modo su composición es original. Casi nadie lo hace como él, son muy raros los que usan la simetría para hacer las composiciones, casi nadie pone los personajes en el centro del fotograma, eso incluso va contra la famosa regla de los tercios, paradigma de la composición fotográfica y cinematográfica.
Además de ubicar a los sujetos de forma simétrica y en el centro de la imagen, otra de sus marcas visuales es el uso de colores pasteles, con imágenes bien definidas, donde muchas veces predomina el tono rosa. Toda su fotografía es un deleite visual, que se disfruta acompañado con viejos éxitos de la música pop.
Este es un film que va muy bien con mi temperamento, es reposado, con un ritmo que permite disfrutar plenamente de unos escenarios bien organizados, donde actores de primera interpretan un excelente guión.
En la película pude identificar varios temas. Uno es lo difícil que pueden ser las relaciones familiares. La película comienza presentando una familia con unos niños exitosos, el padre anuncia que se va a divorciar, se produce una especie de corte en la narración y cuando se retoma la trama han pasado un montón de años y de aquellos niños genios no queda casi nada, todos se han transformado en adultos con severos conflictos personales, que pueden llegar incluso al intento de suicidio.
No me queda claro si el Director quiere establecer alguna relación entre el divorcio y los traumas de los hijos. Pareciera que al usar el recurso narrativo de presentar un antes y un después del divorcio sería lógico concluir eso. Pero la verdad es que no vi suficientes indicios que expliquen por qué esos tres seres se convirtieron en adultos tan enrollados. Quizá hay cosas que no se pueden explicar mecánicamente aplicando una sencilla ley de causa y efecto. Quizá sencillamente cada quién es cómo es…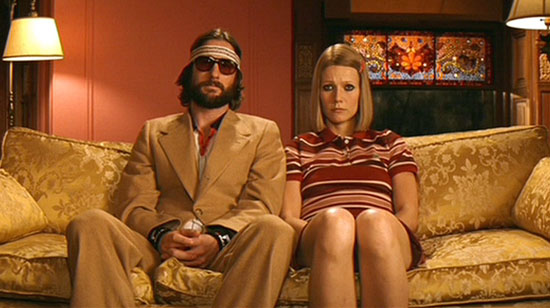 Otro tema que me parece central es la redención a través del amor. Royal, el padre, es un tipo tramposo. Ha tratado a sus hijos pequeños con despotismo, con falta de tacto y de consideración, parece que nunca se enteró de que las personas necesitan los refuerzos positivos, por eso a sus hijos les cuesta aceptar su cariño, pareciera que no lo quisieran. Pero el hombre también tiene sus cosas positivas, como todos, nadie es perfecto en la vida.
El Director se encarga de mostrarnos que con todo lo patán que puede ser Royal, también tiene su lado afectuoso. Hay escenas memorables donde se lleva a sus nietos a escondidas de su hijo y se pone con ellos a hacer travesuras, muchas no serían bien vistas, pero su intención es loable, sacar a los niños de la rigidez con que están siendo criados, y mostrarles que en la vida también hay espacio para la diversión. Royal no fue buen padre, pero puede ser buen abuelo.
La película enfoca muy bien el drama de cada uno de los personajes, como en tantos otros films queda esa duda de; ¿bueno, si todo lo tienen porque les cuesta tanto encontrar la felicidad? Creo que ese es uno de los grandes temas de nuestro tiempo: qué necesitas para ser feliz…
El Director Anderson es generoso y abre ventanas a la esperanza, no deja a los personajes en el aire, no los deja hundirse en un foso oscuro, al final cada quien va encontrando su lugar.
Todos merecen otra oportunidad, sería un buen lema para la película.

La película cuenta con grandes actuaciones, la de Gene Hackman, es impecable, logra darle vida a un personaje que tiene sus pros y sus contras como cualquiera de los que uno conoce en la vida real.
Me gustó mucho también la actuación de Gwyneth Paltrow, Margot, la hija adoptada. Su expresión, mezcla de indiferencia, resignación e impotencia, transmite el drama de una mujer que se encuentra en una encrucijada, ya que siente pasión por Richie, su hermano de crianza. Algo que el mismo Royal logra entender, pero que ella no se decide a aceptar.
Ben Stiller, Chass, también luce muy bien como el hijo que más rencor le guarda a su padre, pero que lo acompañará luego.
Luke y Owen Wilson, hermanos y amigos fraternales de Wes Anderson, desarrollan muy bien sus personajes.
Esta película me dejó muy buen sabor. Es el tipo de filmes que cuando llegan al final logran sacarme una gran sonrisa, la que para mí significa:¡muy bien…!¡Muy bien…!
Gracias por tu tiempo.
Calificación:



No one chooses the family where he or she is born. Undoubtedly, some are in and others are in favor. There, as in so many other things, it is chance that deals the cards with which we will play the great game of life. To play them in one way or another, to look for new alternatives, and even to abandon the game will always be a personal decision...
Director Wes Anderson, of whom I remember "The Grand Budapest Hotel" (2014), uses dramatic comedy to leave us in this film "The Royal Tenenbaums" (2001), a family story where good beginnings went awry along the way.

Royal Tenenbaum (Gene Hackman), is a somewhat wayward father, so focused on his personal affairs that he forgets about his family.
Life has rewarded him with three sons with outstanding qualities. Chas (Ben Stiller) is a financial genius, as a child he created a breed of Dalmatian mice with which he made a great fortune. Margot (Gwyneth Paltrow) is an introverted child adopted by the Tenenbaums. She has a special sensitivity and since she learned to write she composes touching stories. At a very young age, she already writes plays and will become a recognized writer. Richie (Luke Wilson), is the youngest son, his father's favorite, the only one he accepts as a companion for his adventures and parties. From a very young age, Richie excelled in sports and became a tennis champion, a world-class athlete.
Very close to the family is Eli Cash (Owen Wilson), who has always had the fantasy of being a Tenenbaum, is a friend of the children and will remain close to them throughout their lives.
One day the father announces to the children that he is getting a divorce, they are all shocked and have many doubts about what their lives will be like from that moment on.
After the divorce the father practically disappeared from the family. Only the mother, Etheline (Anjelica Huston) took over the parenting.
The children grow up, each one takes their own path, become independent, and have serious personal problems that drive them to return to their mother's home. This return coincides with the reappearance of the father and his intention to make up for lost time and reunite the family.
This surprises them all, none of them really believe him, they do not feel that he has any good intentions, they have always thought of him as a cheat to be distrusted. To get them to accept him, the father invents a painful illness. The children give in, install him again in the mother's house, and soon they will realize that it is a ploy of the father, another great source of disappointment for all.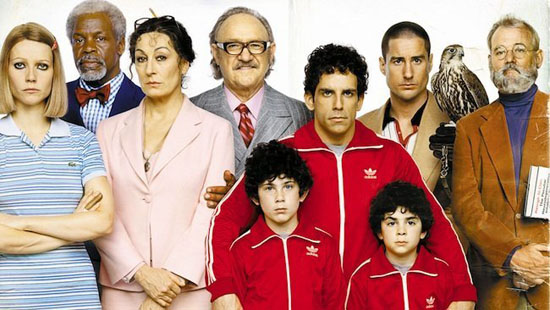 It will be the mother's boyfriend, Henry Sherman (Danny Glover), who will expose Royal, who will be expelled once again. But Royal does not give up and will continue to insist to reconcile with his children and grandchildren...

I didn't remember much of this film, "The Grand Budapest Hotel" is fresher in my memory, but I had it in my video library for a reason, so I decided to watch it again.
Wes Anderson is one of those filmmakers who make school, some critics have compared him to Woody Allen, for his particular way of using humor when dealing with serious personal conflicts.
One of the things I like about this director is his way of composing scenes, in a way his composition is original. Almost nobody does it like him, very few people use symmetry to make compositions, almost nobody puts the characters in the center of the frame, that even goes against the famous rule of thirds, paradigm of photographic and cinematographic composition.
Apart from placing the subjects symmetrically and in the center of the image, another of his visual trademarks is the use of pastel colors, with well-defined images, where many times the pink tone predominates. All his photography is a visual delight, which is enjoyed accompanied by old pop music hits.
This is a film that goes very well with my temperament, it is calm, with a rhythm that allows me to fully enjoy some well organized scenarios, where first class actors interpret an excellent script.
In the film I could identify several themes. One is how difficult family relationships can be. The film begins presenting a family with successful children, the father announces that he is getting divorced, there is a kind of cut in the narrative and when the plot resumes, a lot of years have passed and there is almost nothing left of those genius children, they have all become adults with severe personal conflicts, which can even lead to suicide attempts.
It is not clear to me if the director wants to establish some relationship between the divorce and the children's traumas. It would seem that by using the narrative device of presenting a before and after the divorce it would be logical to conclude that. But the truth is that I didn't see enough clues to explain why these three beings became such coiled adults. Maybe there are things that cannot be explained mechanically by applying a simple law of cause and effect. Maybe everyone is simply the way they are?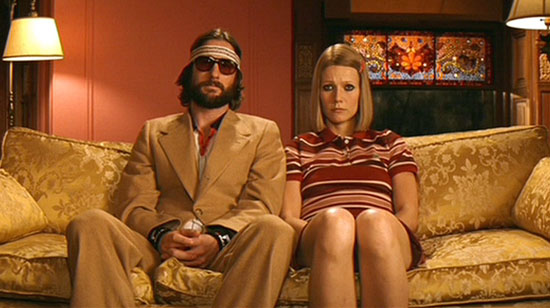 Another theme that seems central to me is redemption through love. Royal, the father, is a cheating guy. He has treated his young children with despotism, with a lack of tact and consideration, it seems that he never learned that people need positive reinforcement, that's why his children find it hard to accept his affection, it seems that they don't want it. But the man also has his positive things, like everyone, nobody is perfect in life.
The director takes care to show us that as much of a jerk as Royal can be, he also has his affectionate side. There are memorable scenes where he takes his grandchildren away from his son and gets into mischief with them, many would be frowned upon, but his intention is laudable, to get the children out of the rigidity with which they are being raised, and show them that in life there is also room for fun. Royal was not a good father, but he can be a good grandfather.
The film focuses very well on the drama of each of the characters, as in so many other films, there is that doubt; well, if they have everything, why is it so hard for them to find happiness? I think this is one of the great themes of our time: what do you need to be happy?
Director Anderson is generous and opens windows of hope, he doesn't leave the characters in the air, he doesn't let them sink into a dark pit, in the end everyone finds their place.
Everyone deserves another chance, would be a good motto for the film.

The film has great performances, Gene Hackman's is impeccable, he manages to give life to a character that has its pros and cons like any of those you meet in real life.
I also liked Gwyneth Paltrow's performance as Margot, the adopted daughter. Her expression, a mixture of indifference, resignation and helplessness, conveys the drama of a woman at a crossroads, as she has a passion for Richie, her foster brother. Something that Royal himself manages to understand, but that she is unable to accept.
Ben Stiller, Chass, also looks great as the son who resents his father the most, but who will join him later.
Luke and Owen Wilson, Wes Anderson's brothers and fraternal friends, develop their characters very well.
This film left me with a very good taste. It's the kind of film that when it gets to the end, it brings a big smile to my face, which for me means: very good...! very good...!
Thank you for your time.
Translated with www.DeepL.com/Translator (free version)

Todos tus comentarios son bienvenidos en este sitio. Los leeré con gusto y dedicación.
Hasta una próxima entrega. Gracias.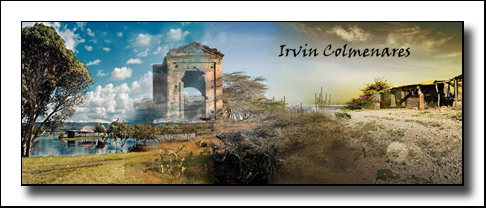 Las fotos, la edición digital y los Gifs son de mi autoría.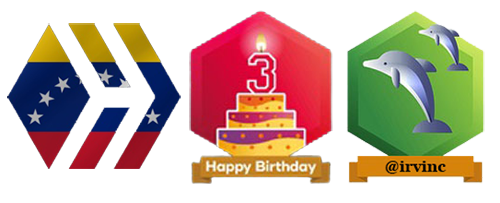 No te olvides de votar @cervantes como witness en esta página:
https:/wallet.hive.blog/~witnesses

Te invito a apoyar este proyecto como witness y a formar parte de esta gran comunidad uniéndote a su Discord en el siguiente enlace: