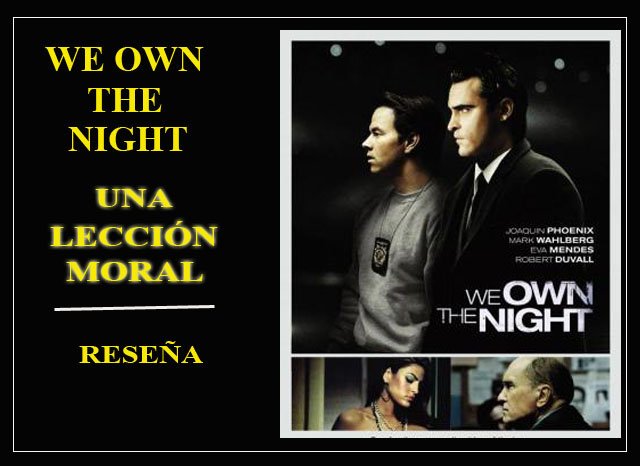 Revisando mi disco duro me encontré con esta película del director norteamericano, James Gray. De él he visto dos buenos films, la Ciudad Perdida de Z (2016), un film de aventuras, y Ad Astra (2019), una película de ciencia ficción.
Al principio no supe la razón por la que había descargado la película, quizá porque fue exhibida en la sección oficial del prestigioso Festival de Cannes y nominada para la Palma de Oro, en su versión de 2007, o tal vez, porque en ella figuran dos de mis actores favoritos, Joaquín Phoenix y Robert Duvall. El caso es que como ya la tenía a mano me di una oportunidad con ella.
Esta película, We Own the Night, estrenada en 2007, es un drama que integra temas ya presentados muchas veces en el cine, como el del hijo bueno y el malo, y el del hijo pródigo que logra la redención.
La película es protagonizada por un elenco de lujo, integrado por Joaquín Phoenix, quien interpreta un personaje de dos caras: Bobby Green en un primer momento y luego Robert Grusinsky, el hijo díscolo de uno de los jefes de la Policía de Nueva York, el subcomisario Albert "Burt" Grusinsky, interpretado por el soberbio Robert Duvall. Además, otro papel protagónico recae en la figura de Mark Wahlberg, quien interpreta a Joseph "joe" Grusinsky, el hijo bueno del jefe "Burt". Un papel menor le dejaron a Eva Méndez, quien interpreta el personaje de Amanda, la novia fiel de "Bobby-Robert".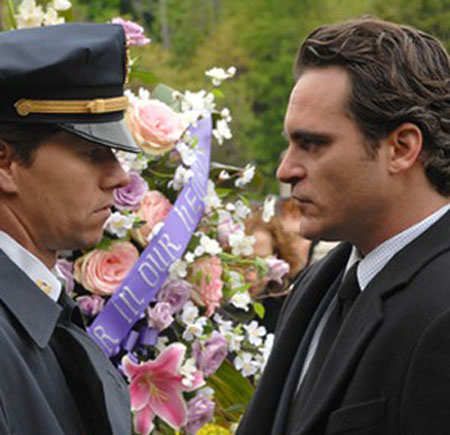 La película comienza presentándonos a "Bobby", quien ha logrado escalar en la vida nocturna de Nueva York, hasta llegar a ser encargado de un Club muy prestigioso cuyo dueño es un inmigrante ruso.
Bobby tiene mucho dinero y disfruta dándose la gran vida. Además, goza del aprecio de su querida novia, Amanda, compañera en la vida y en el club. Tiene todo lo que necesita para ser feliz.
Pero las cosas se complican porque las mafias rusas han incursionado fuertemente en el negocio del narcotráfico y le han declarado la guerra a muerte a la policía. El padre y el hermano de "Bobby", ambos destacados miembros de la Policía de Nueva York, han recibido información de que las mafias operan en el Club de "Bobby", así que deciden pedirle que coopere con ellos.
Ante esa petición Bobby se niega rotundamente, no quiere poner en riesgo su tranquila vida donde le va muy bien. Sin embargo, un atentado perpetrado por las mafias contra su hermano hace que cambie de posición.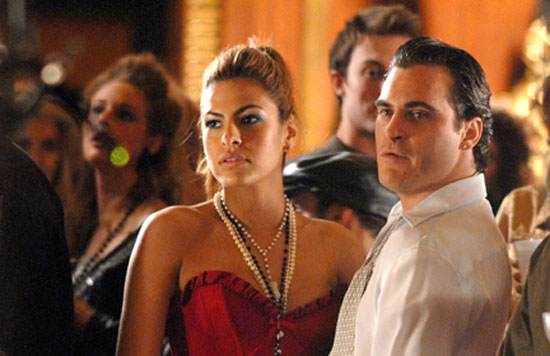 A partir de ese momento Boby se decide a cooperar, asume el riesgo de trabajar como infiltrado policial, se reconcilia con su hermano y su padre, y comienza a hacer causa común en la lucha contra el delito, por ese camino va a lograr la redención.
Toda la trama de la película discurre por un hilo narrativo en el que no se dan grandes sorpresas. El director echa mano a una buena parte del repertorio de tópicos del cine negro, los buenos contra malos, el triunfo de la buena moral, y la satisfacción de la redención.
Hay un momento de tensión donde las cosas parecen apartarse del camino correcto. Uno de los jefes policiales, cansado ya de ver caer a los compañeros de fuerza, deja colar la idea de que tomen la justicia por sus manos, y hay una escena donde parece ser que le van a tomar la sugerencia. Sin embargo, la policía decide actuar ajustada a las normas.

Varias cosas me han gustado de esta película. En primer lugar la ambientación, la atmósfera noir: locaciones cerradas, espacios lúgubres, mucha nocturnidad.
Los ambientes familiares me han recordado al cine de Scorserse y a películas como el Padrino, apartamentos pequeños, con mesas de manteles tejidos, con seibós de madera labrada para guardar la vajilla; butacas para los mayores. Familias dirigidas por patriarcas que no tienen problemas en hacer una doble vida.
También me llamó la atención el ritmo de la película, ligeramente lenta, con tomas bien logradas, donde se muestra lo suficiente para entrar en el contexto de la historia; pausadas, sin atropellamientos. Con la dosis exacta de acción para mantener la atención, sin artificios de sobra, con muy pocos tiros y carros chocados.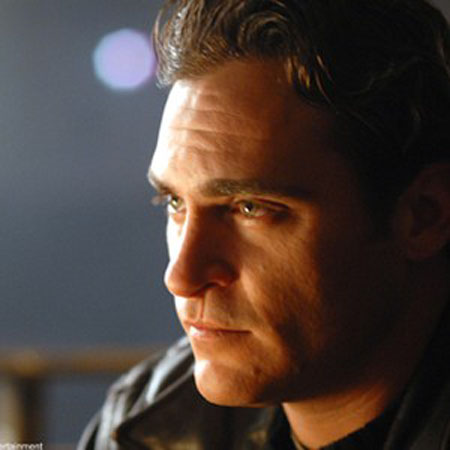 El grueso de la película recae en la extraordinaria interpretación de los tres actores masculinos.
Si les gusta este tipo de dramas, con ambientaciones realistas, buenos decorados, una banda sonora aceptable y un extraordinario trabajo actoral, We Own the Night, les puede gustar.
Gracias por tu tiempo.
Fuente de imágenes. III III IV


Going through my hard drive I came across this film by American director, James Gray. From him I have seen two good films, The Lost City of Z (2016), an adventure film, and Ad Astra (2019), a science fiction film.
At first I didn't know the reason why I had downloaded the film, maybe because it was shown in the official section of the prestigious Cannes Film Festival and nominated for the Palme d'Or, in its 2007 version, or perhaps, because it features two of my favorite actors, Joaquin Phoenix and Robert Duvall. The fact is that since I already had it on hand, I gave it a try.
This film, released in 2007, is a drama that integrates themes already presented many times in cinema, such as the good son and the bad son, and the prodigal son who achieves redemption.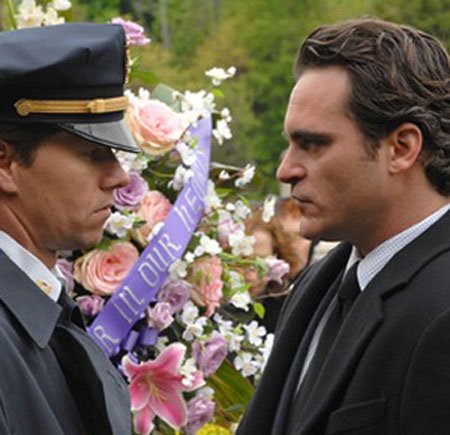 The film stars an outstanding cast, including Joaquin Phoenix, who plays a two-faced character: Bobby Green at first and then Robert Grusinsky, the wayward son of one of the chiefs of the New York Police, Deputy Commissioner Albert "Burt" Grusinsky, played by the superb Robert Duvall. In addition, another leading role is played by Mark Wahlberg, who plays Joseph "joe" Grusinsky, the good son of Chief "Burt" Grusinsky. A minor role was left to Eva Mendez, who plays the character of Amanda, "Bobby-Robert's" faithful girlfriend.

The film begins by introducing us to "Bobby", who has managed to climb the New York nightlife ladder to become the manager of a very prestigious club owned by a Russian immigrant.
Bobby has a lot of money and enjoys living the high life. He also enjoys the appreciation of his beloved girlfriend, Amanda, his partner in life and at the club. He has everything he needs to be happy.
But things get complicated because Russian gangs have made a strong incursion into the drug trafficking business and have declared war to the death on the police. Bobby's father and brother, both prominent members of the NYPD, have received information that the gangs are operating in Bobby's club, so they decide to ask him to cooperate with them.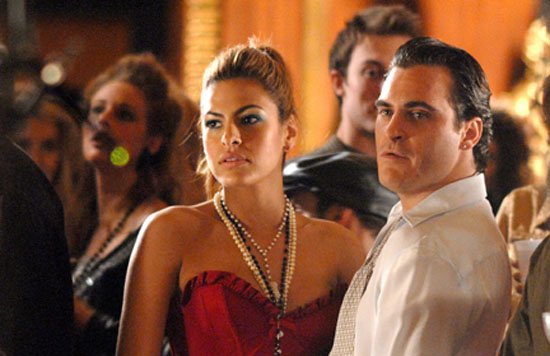 Bobby flatly refuses, not wanting to jeopardize his quiet life where he is doing very well. However, an attack perpetrated by the mafia against his brother makes him change his position.
From that moment on, Boby decides to cooperate, takes the risk of working as a police infiltrator, reconciles with his brother and his father, and begins to make common cause in the fight against crime, which is how he will achieve redemption.
The entire plot of the film follows a narrative thread in which there are no big surprises. The director uses a good part of the repertoire of film noir clichés, good guys against bad guys, the triumph of good morals, and the satisfaction of redemption.
There is a tense moment where things seem to go off the rails. One of the police chiefs, tired of seeing his fellow officers fall, lets slip the idea that they should take justice into their own hands, and there is a scene where it seems that they are going to take him up on the suggestion. However, the police decide to act within the rules.

I liked several things about this film. First of all the setting, the noir atmosphere: closed locations, gloomy spaces, a lot of nocturnality.
The family spaces reminded me of Scorserse's films and films like The Godfather, small apartments, with tables with tablecloths, with carved wooden seibos to keep the dishes; armchairs for the elders. Families led by patriarchs who have no problem living a double life.
I was also struck by the pace of the film, slightly slow, with well done shots, where just enough is shown to get into the context of the story; slow, without rushing. With just the right amount of action to keep your attention, with very few gunshots and crashed cars.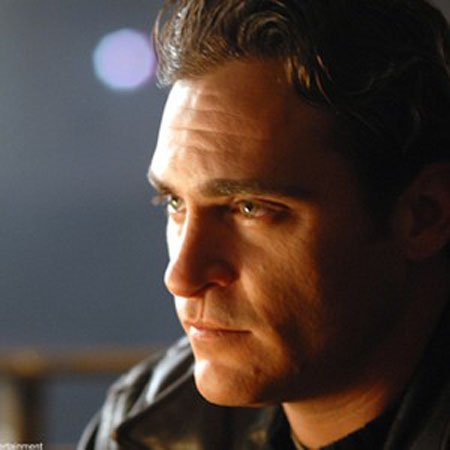 The bulk of the film rests on the extraordinary performances of the three male actors.
If you like this type of drama, with realistic settings, good scenery, a decent soundtrack and outstanding acting, We Own the Night, you might like it.
Thank you for your time.
Translated with www.DeepL.com/Translator (free version)

Todos tus comentarios son bienvenidos en este sitio. Los leeré con gusto y dedicación.
Hasta una próxima entrega. Gracias.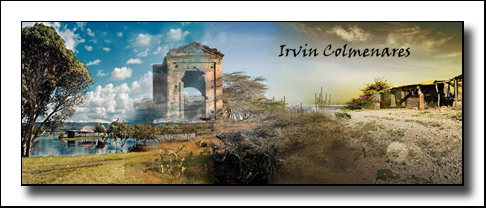 Las fotos, la edición digital y los Gifs son de mi autoría.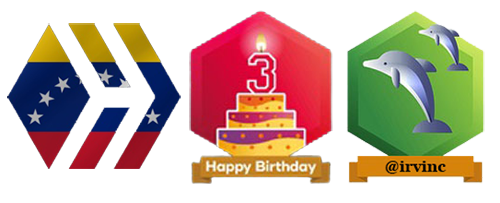 No te olvides de votar @cervantes como witness en esta página:
https:/wallet.hive.blog/~witnesses

Te invito a apoyar este proyecto como witness y a formar parte de esta gran comunidad uniéndote a su Discord en el siguiente enlace: