Third film centered on the Warren couple whose successful saga began in 2013. That first film was written by Chad and Carey Hayes. James Wang was the director and responsible for the film's success. Hollywood saw an opportunity to create a new horror franchise, creating the warrenverse.
Tercera película centrada en el matrimonio Warren cuya exitosa saga comenzó en 2013. Esa primera película fue escrita por Chad y Carey Hayes. James Wang fue el director y responsable del éxito de la película. Hollywood vio la oportunidad de crear una nueva franquicia de terror, creando el Warrenverso.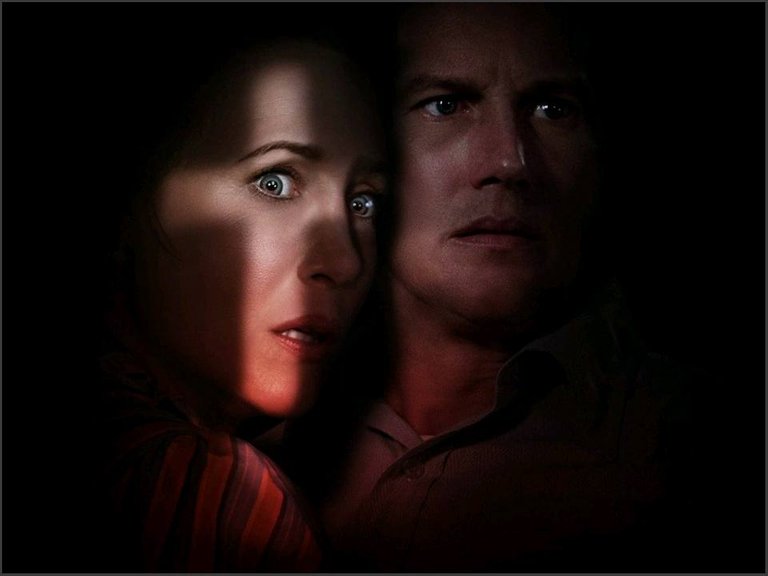 Source - Edited in photoshop

English
I am only a follower of the films of the mother saga, that is, the adventures of the Warren couple in the face of paranormal phenomena The whole warrenverse involving the spin offs, do not interest me at all.
I'm not a fan of the movies that have been made about Annabelle, nor of The Nun and much less of La Llorona, which happens to be directed by the man responsible for this third installment of The Conjuring. I know the Annabelle movies have been successful and have a following, if you compare the production costs of those movies to the money raised, Hollywood executives are happy.
I'm only interested in the movies where the Warren couple is the main character.(less Annabelle Comes Home) The first one really revitalized haunted house and demonic possession stories at the time. I have fond memories of the film, because it made me feel the scares and sense of dread again, in the style of the old films that dealt with the same subject.
The second installment took three years to arrive in theaters. The Warren couple must face another complicated paranormal case and move to England. It kept the same essence of the first movie and although there was no longer the surprise factor, for me it kept the quality and I really liked Vera Farmiga in the second movie where she had a bigger role.
The Conjuring 1 and 2 were directed by James Wang, who for this third installment is only producer, delegating the other responsibilities to other people. The screenplay is written by David Johnson and the direction is by Michael Chaves, who directed The Curse of the Weeping Woman, another film belonging to the Warrenverse.
I wanted this third film to surprise me, I know it's not going to top the previous films, but it's not close either. They've made a change to what we saw in the previous installments, taking a risk to do something different. The movie is not bad, but it is far below its predecessors.
Español
Sólo soy seguidor de las películas de la saga madre, es decir, de las aventuras del matrimonio Warren frente a los fenómenos paranormales. Todo el warrenverso que implica los spin off, no me interesan en absoluto.
No soy fan de las películas que se han hecho sobre Annabelle, ni de La Monja y mucho menos de La Llorona, que casualmente dirige el responsable de esta tercera entrega de The Conjuring. Sé que las películas de Annabelle han tenido éxito y tienen sus seguidores, si comparamos los costes de producción de esas películas con el dinero recaudado, los ejecutivos de Hollywood están contentos.
A mí sólo me interesan las películas en las que el matrimonio Warren es el protagonista ( menos Annabelle Comes Home). La primera realmente revitalizó en su momento las historias de casas encantadas y posesiones demoníacas. Guardo un buen recuerdo de la película, porque me hizo sentir de nuevo los sustos y la sensación de terror, al estilo de las antiguas películas que trataban el mismo tema.
La segunda entrega tardó tres años en llegar a los cines. El matrimonio Warren debe enfrentarse a otro complicado caso paranormal y trasladarse a Inglaterra. Mantuvo la misma esencia de la primera película y aunque ya no había el factor sorpresa, para mí mantuvo la calidad y me gustó mucho Vera Farmiga en la segunda película donde tuvo un mayor protagonismo.
The Conjuring 1 y 2 fueron dirigidas por James Wang, quien para esta tercera entrega es sólo productor, delegando las demás responsabilidades en otras personas. El guión está escrito por David Johnson y la dirección corre a cargo de Michael Chaves, que dirigió La maldición de la llorona, otra película perteneciente al Warrenverse.
Quería que esta tercera película me sorprendiera, sé que no va a superar a las anteriores, pero tampoco se acerca. Han dado un cambio a lo que vimos en las anteriores entregas, arriesgándose a hacer algo diferente. La película no es mala, pero está muy por debajo de sus predecesoras.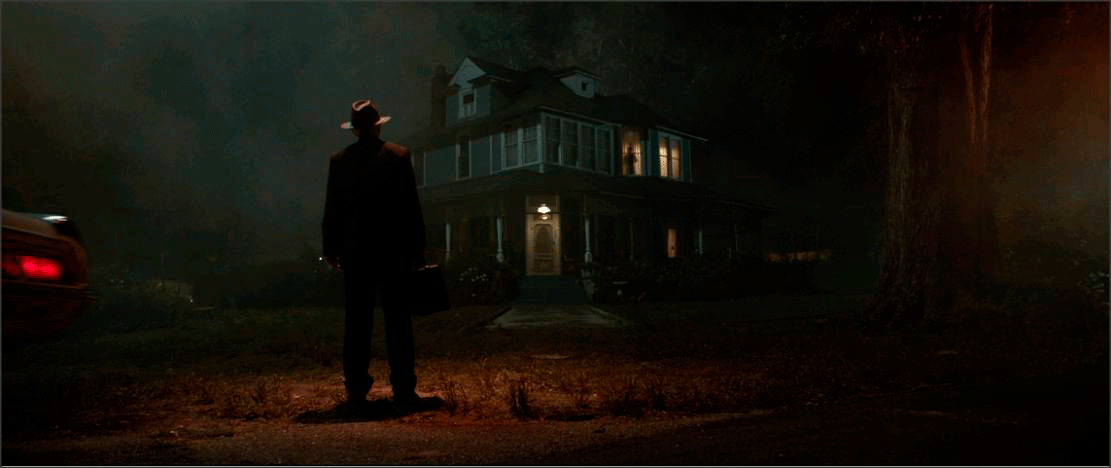 Source

What is the plot of the film?
The Warren couple documents the exorcism of David Glatzel, a boy who lives with his family in Brookfield, Connecticut. The boy is possessed by a powerful demonic force, things get complicated during the session and Ed Warren suffers a heart attack, at which point the evil force that was in the boy's body, enters the body of Arne Johnson, Debbie Glatzel's young boyfriend. Some time later, when David Warren recovers in the hospital, he alerts Lorraine that Arne is possessed, but it is too late. Arne has committed a terrible murder and is arrested. Lorraine and Ed Warren must now help in the trial, to prove that Arne was possessed by the demon and avoid being sentenced to death. What the Warren's don't know is that the evil force they must fight is something they have never faced before. Will they succeed, will they prevent Arne from being condemned to death, will they discover what this evil force is all about, will they survive or perish in the attempt?
¿Cuál es el argumento de la película?
El matrimonio Warren documenta el exorcismo de David Glatzel, un niño que vive con su familia en Brookfield, Connecticut. El chico está poseído por una poderosa fuerza demoníaca, las cosas se complican durante la sesión y Ed Warren sufre un ataque al corazón, momento en el que la fuerza maligna que estaba en el cuerpo del chico, entra en el cuerpo de Arne Johnson, el joven novio de Debbie Glatzel. Tiempo después, cuando David Warren se recupera en el hospital, alerta a Lorraine que Arne está poseído, pero es demasiado tarde. Arne ha cometido un terrible asesinato y es detenido. Lorraine y Ed Warren deben ahora ayudar en el juicio, para demostrar que Arne estaba poseído por el demonio y evitar ser condenado a muerte. Lo que los Warren no saben es que la fuerza maligna contra la que deben luchar es algo a lo que nunca se han enfrentado. ¿Tendrán éxito, evitarán que Arne sea condenado a muerte, descubrirán de qué se trata esta fuerza maligna, sobrevivirán o perecerán en el intento?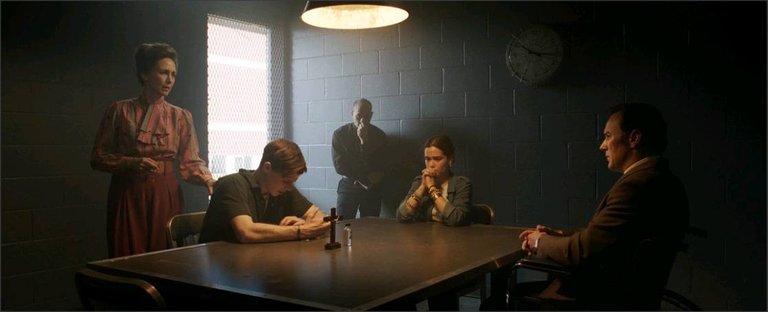 Source

Opinion
The film gets off to a good start. With the exorcism of the Glatzel child in full swing. The typical exorcism scenes but it really is a strong start, as well as reminding us of the movie The Exorcist, with the arrival of the priest at the house.
For a moment I thought it was what I expected, another story that would repeat the scheme of the two previous films. I think many fans also expected the same and I understand that they feel a little disappointed, because the story does not focus on a haunted house or a demonic possession in the style of the previous ones.
Of course we find a possession in the movie, but unlike the previous cases, it doesn't take place in a house. This possession is different and that is why the Warren couple will have to use all their experience to unravel the mystery of this strange possession, which has different characteristics from those they have seen in the past.
The priority is to gather enough evidence for Arne's defense and to be able to prove at trial that the young man was not acting in his right mind and was the victim of a possession. The investigation must be done as quickly as possible, as time is running out and the enemy to be confronted is very clear about his goals and very likely to consummate his evil plan.
Mi opinión sobre la película
La película tiene un buen comienzo. Con el exorcismo del niño Glatzel en pleno desarrollo. Las típicas escenas de exorcismo pero realmente es un comienzo fuerte, además de recordarnos a la película El Exorcista, con la llegada del sacerdote a la casa.
Por un momento pensé que era lo que esperaba, otra historia que repetiría el esquema de las dos películas anteriores. Creo que muchos fans también esperaban lo mismo y entiendo que se sientan un poco decepcionados, porque la historia no se centra en una casa encantada ni en una posesión demoníaca al estilo de las anteriores.
Por supuesto que encontramos una posesión en la película, pero a diferencia de los casos anteriores, no tiene lugar en una casa. Esta posesión es diferente y por eso el matrimonio Warren tendrá que utilizar toda su experiencia para desentrañar el misterio de esta extraña posesión, que tiene características diferentes a las que han visto en el pasado.
La prioridad es reunir suficientes pruebas para la defensa de Arne y poder demostrar en el juicio que el joven no estaba actuando en su sano juicio y fue víctima de una posesión. La investigación debe hacerse lo más rápido posible, ya que el tiempo se agota y el enemigo al que hay que enfrentarse tiene muy claros sus objetivos y con muchas posibilidades de consumar su malvado plan.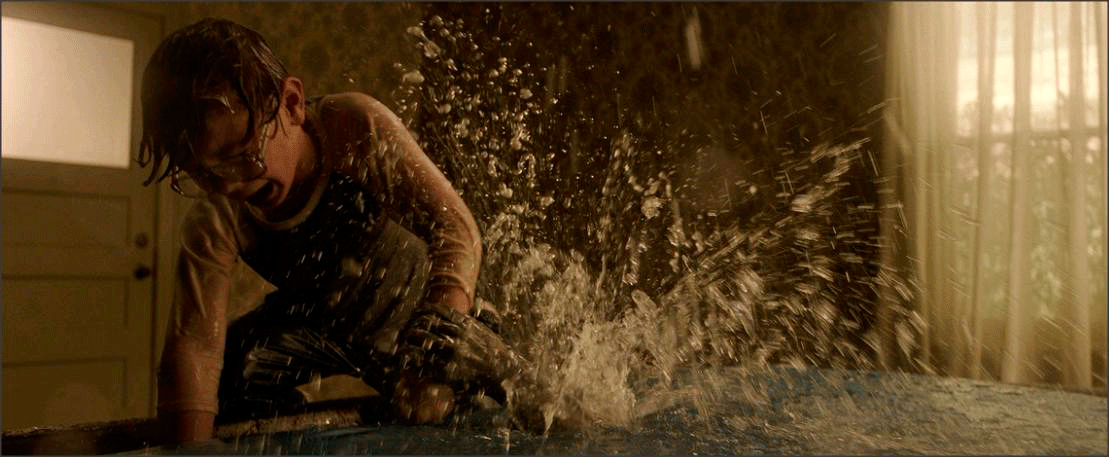 Source

It is in this part of the film where the narrative takes on a detective tone, with Lorraine and Ed getting involved with the police of another town, to discover what happened with a case that bears some similarity to the current one. This is what has perhaps annoyed several fans of this horror franchise. It is, precisely, the lack of Terror.
There are fewer scenes of scares, if we leave aside its beginning, the other scenes of Arne possessed and even when he commits the crime, do not impact. They don't produce any surprise effect, in my case I didn't feel emotion, nothing.
My expectations were not very high either, but I was hoping that with this third movie they would do something that would surprise me. It wasn't the case, in a way I feel disappointed, but I'm not going to qualify the movie as bad, because despite not fulfilling what I expected, I liked it.
Definitely, compared to the others, this is the worst of the three. It is far below. Here influences the hand of the chosen director Michael Chaves must be a darling of Wang or someone more powerful in the industry is his godfather. I think if Wang had been in charge of directing, the result would be better.
Es en esta parte de la película donde la narración toma un tono detectivesco, con Lorraine y Ed involucrándose con la policía de otro pueblo, para descubrir lo sucedido con un caso que guarda cierta similitud con el actual. Esto es lo que quizás ha molestado a varios fans de esta franquicia de terror. Es, precisamente, la falta de Terror.
Hay menos escenas de sustos, si dejamos de lado su inicio, las demás escenas de Arne poseído e incluso cuando comete el crimen, no impactan. No producen ningún efecto sorpresa, en mi caso no sentí emoción, nada.
Mis expectativas tampoco eran muy altas, pero esperaba que con esta tercera película hicieran algo que me sorprendiera. No fue el caso, en cierto modo me siento decepcionado, pero no voy a calificar la película de mala, porque a pesar de no cumplir con lo que esperaba, me ha gustado.
Definitivamente, comparada con las dos primeras, esta es la peor de las tres. Está muy por debajo. Aquí influye la mano del director elegido Michael Chaves debe ser un mimado de Wang o alguien más poderoso en la industria es su padrino. Creo que si Wang hubiera estado a cargo de la dirección, el resultado sería mejor.

Source

Who will be Michael Chaves' godfather? I'm speculating, he may not have a godfather. The producers, including Wang, already know that by doing whatever they do they are assured of success and that's why they don't care at all about bad reviews and don't care about bettering themselves. We have the proof with the news that it is the best premiere so far this year. They are making money, at the end of the day that's all that matters.
I'm of the opinion that stories should close on a high note and I was expecting a great closing for the Warren marriage with this film. It didn't. Will there be a fourth installment of The Conjuring? The smell of money tells me yes, even if they say this is the closure to their adventures, I'm not buying it.
Hopefully they leave it at that, unless Wang writes and directs a worthy finale, because if they hand the reins back to Michael Chaves they're going to make the damage they've done worse. Hopefully they focus on exploiting other spin offs to the fullest and have Lorraine and Ed Warren make a cameo. The antagonist character in the story can have his own movie and they continue the Warrenverse.
Another negative is that I didn't feel drawn to the supporting characters. Unlike the other movies, where there were some characters we could care about, this time, I didn't care about the Glatzel family at all.
The positive, and what I liked, was the rapport between the Warren couple, manifesting great love. The real life couple on which the characters are based were always very close and professed love for each other throughout their lives. In this movie, with Ed suffering a heart attack, worrying about Lorraine, but her being a strong supporter of that love, they emphasize that and it was to my total liking, I like both actors very much.
The film didn't leave me completely satisfied, but if you've seen the previous ones, it's inevitable not to watch it, the main characters still keep that energy needed to keep us attentive to the story, but you know, it's inferior to the previous ones. Keep your expectations low and you will enjoy the movie. If you set your expectations high and think you're going to see a new revolution in demonic possession movies, you'll come out angry and proffering insults to the film.
¿Quién será el padrino de Michael Chaves? Estoy especulando, puede que no tenga padrino. Los productores, incluido Wang, ya saben que haciendo lo que sea tienen el éxito asegurado y por eso no les importa en absoluto las malas críticas y no se preocupan por superarse. La prueba la tenemos con la noticia de que es el mejor estreno en lo que va de año. Se están forrando, al fin y al cabo es lo único que importa.
Soy de la opinión de que las historias deben cerrarse con una nota alta y esperaba un gran cierre del matrimonio Warren con esta película. No ha sido así. ¿Habrá una cuarta entrega de The Conjuring? El olor del dinero me dice que sí, aunque digan que este es el cierre de sus aventuras, no me lo creo.
Ojalá lo dejen así, a no ser que Wang escriba y dirija un final digno, porque si le devuelven las riendas a Michael Chaves van a empeorar el daño que han hecho. Ojalá se centren en explotar al máximo otros spin off y que Lorraine y Ed Warren hagan un cameo. El personaje antagonista de la historia puede tener su propia película y continúan el Warrenverso.
Otro aspecto negativo es que no me sentí atraído por los personajes secundarios. A diferencia de las otras películas, donde había algunos personajes que nos podían importar, esta vez, no me importó para nada la familia Glatzel.
Lo positivo, y que me gustó, fue la compenetración entre el matrimonio Warren, manifestando un gran amor. La pareja de la vida real en la que se basan los personajes siempre estuvo muy unida y se profesaron amor durante toda su vida. En esta película, con Ed sufriendo un ataque al corazón, preocupándose por Lorraine, pero siendo ella un fuerte apoyo de ese amor, hacen énfasis en eso y fue de mi total agrado, me caen muy bien los dos actores.
El film no me dejo satisfecho del todo, pero si has visto las anteriores, es inevitable no verla, los protagonistas siguen manteniendo esa energía necesaria para mantenernos atentos a la historia, pero ya sabes, es inferior a las anteriores. Mantén tus expectativas bajas y disfrutarás de la película. Si pones tus expectativas altas y crees que vas a ver una nueva revolución en las películas de posesiones demoníacas, saldrás enfadado y profiriendo insultos a la película.

Characters / Personajes

I'm just going to highlight the work of Patrick Wilson and Vera Farmiga. Both play Ed and Lorraine respectively. The famous married couple expert in demonology and paranormal matters. They keep the same chemistry since the first movie, forming an incredible cinematic couple. Thanks to their talent they keep part of the interest of the story. I have always liked Lorraine's character more and in the second film she is the one who has more prominence. Whether you like this saga or not, there is no denying that these characters are part of the history of modern cinema.
Sólo voy a destacar el trabajo de Patrick Wilson y Vera Farmiga. Ambos interpretan a Ed y Lorraine respectivamente. El famoso matrimonio experto en demonología y asuntos paranormales. Mantienen la misma química desde la primera película, formando una increíble pareja cinematográfica. Gracias a su talento mantienen parte del interés de la historia. Siempre me ha gustado más el personaje de Lorraine y en la segunda película es ella la que tiene más protagonismo. Independientemente de que te guste o no esta saga, no se puede negar que estos personajes forman parte de la historia del cine moderno.

The Real Case / El caso real
The original The Conjuring saga is based on the real events documented by the real Ed and Lorraine Warren. The story told in this third installment occurred in real life. Arne Cheyenne Johnson killed his landlord and it was the first trial in the United States in which it was alleged that the crime was committed by the accused while under demonic possession. On Youtube you can find videos that talk about this case, but I leave you a link to wikipedia where you can read everything that happened. But do it after watching the movie, because you will find out everything and it would be pointless to watch it. Now, if you don't mind swallowing the spoilers, you can read them before. Link
La saga original de The Conjuring está basada en los hechos reales documentados por los verdaderos Ed y Lorraine Warren. La historia que se cuenta en esta tercera entrega ocurrió en la vida real. Arne Cheyenne Johnson mató a su casero y fue el primer juicio en Estados Unidos en el que se alegó que el crimen fue cometido por el acusado estando bajo posesión demoníaca. En Youtube podéis encontrar vídeos que hablan de este caso, pero os dejo un enlace a la wikipedia donde podréis leer todo lo que ocurrió. Pero hazlo después de ver la película, porque te enterarás de todo y no tendría sentido verla. Ahora bien, si no te importa tragarte los spoilers, puedes leerlos antes. Enlace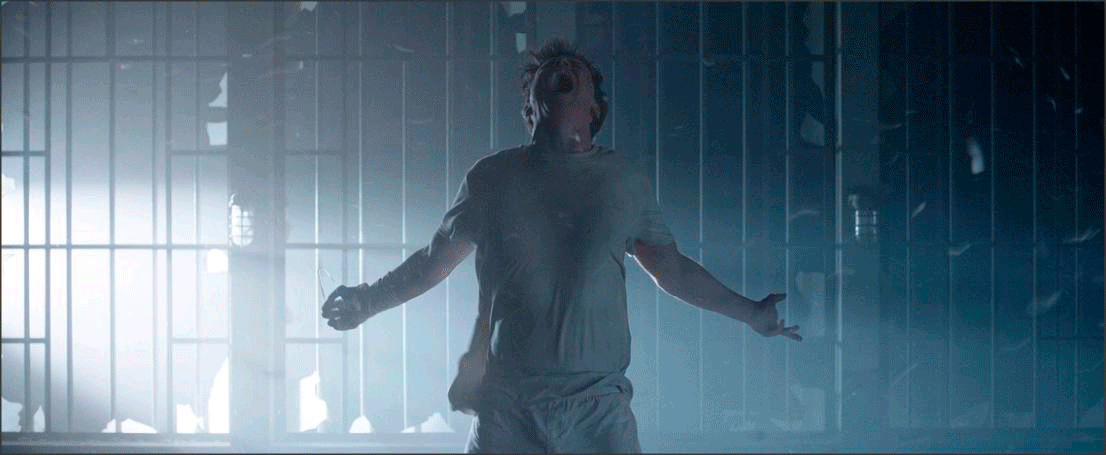 Source

If you haven't caught up with the entire Warrenverse, you can start watching the original films in the saga, plus its spin offs. these are all the ones you should see:
Si no te has puesto al día con todo el Warrenverse, puedes empezar a ver las películas originales de la saga, además de sus spin offs. estas son todas las que debes ver:

You haven't seen it yet? Do you have doubts? My suggestion is to see it, it's below 1 and 2, but it was a difficult task to beat them. Eight years have passed since the release of the first movie, many things have changed, many spin offs have been made and other horror movies have been released, both in cinema and television, with some novelty in their stories.
Horror movie lovers, enjoy even the movies that don't live up to expectations. It's not a disaster like others I've seen, it's just a good movie that could have been better.
Let me know what you think in the comments.
¿Aún no lo has visto? ¿Tienes dudas? Mi sugerencia es que la veas, está por debajo de la 1 y la 2, pero era una tarea difícil superarlas. Han pasado ocho años desde el estreno de la primera película, muchas cosas han cambiado, se han hecho muchos spin off y se han estrenado otras películas de terror, tanto en cine como en televisión, con alguna novedad en sus historias.
Los amantes del cine de horror, disfrutan incluso de las películas que no están a la altura de las expectativas. No es un desastre como otras que he visto, simplemente es una buena película que podría haber sido mejor.
Cuéntame tu opinión en los comentarios.

My Ranking:

3.1/5
5 = Masterpiece
4.5 = Great
4 = Excellent
3.5 Very Good
3 = Good
2.5 = Fair
2 = Poor but passable
1 = Poor

Trailer
Source

POSTER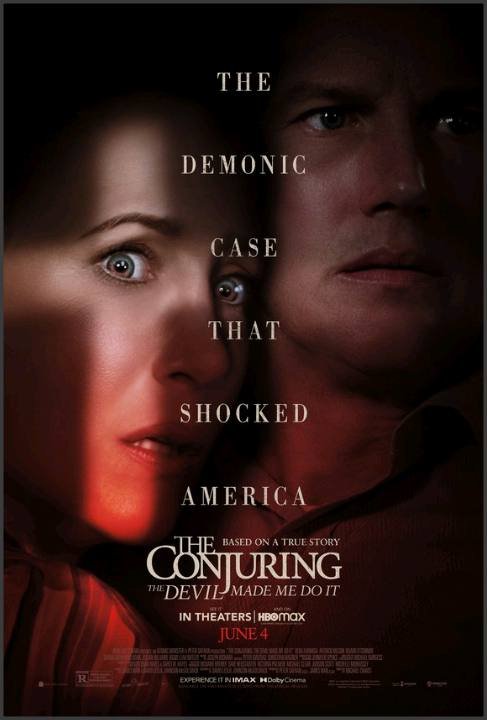 Source

Gifs and separators made by me in photoshop

Other recent film reviews