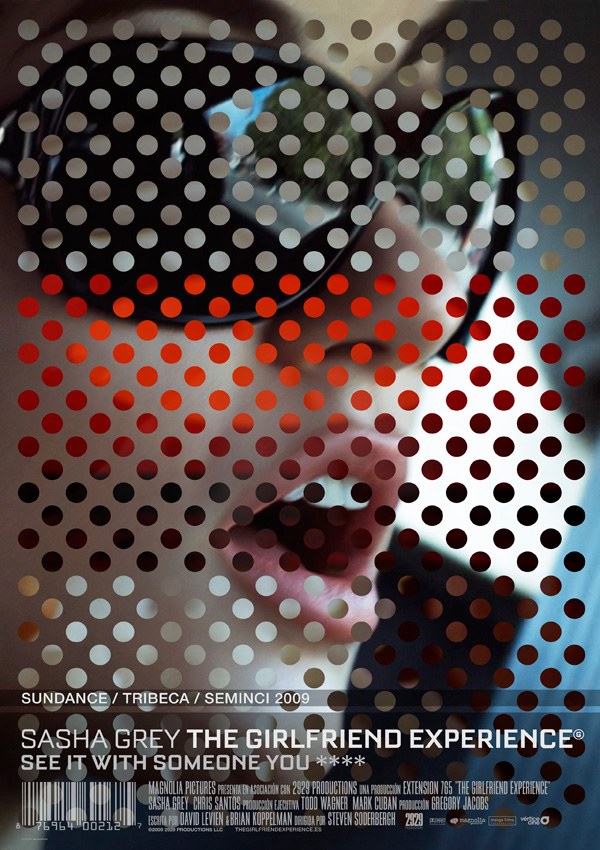 sensacine.com
SINOPSIS
Chelsea es una dama de compañía que cobra 2000 dolares la hora para que personas de clase alta tengan un momento con ella, platicar, opinar, tener relaciones, esa es la vida de esta chica de Manhatan. Su vida iba bien hasta que los encuentros se hacen más frecuentes, cambian los clientes y la relación con su pareja se desmorona.

SYNOPSIS
Chelsea is an escort lady who charges 2,000 dollars an hour so that upper-class people have a moment with her, talk, give opinions, have relationships, that is the life of this girl from Manhattan. Her life was going well until the meetings became more frequent, the clients changed and her relationship with her partner fell apart.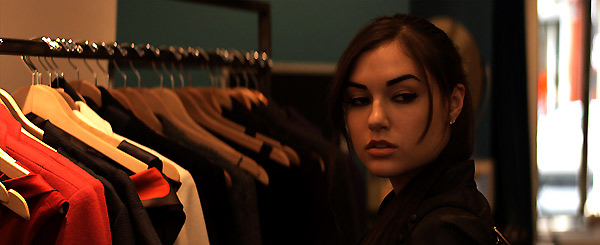 sensacine.com
PERSONAJES
Chelsea: Dama de compañía con gran trayectoria.
Chris: Entrenador privado, novio de Chelsea.

CHARACTERS
Chelsea: Company lady with great experience.
Chris: Private trainer, Chelsea's boyfriend.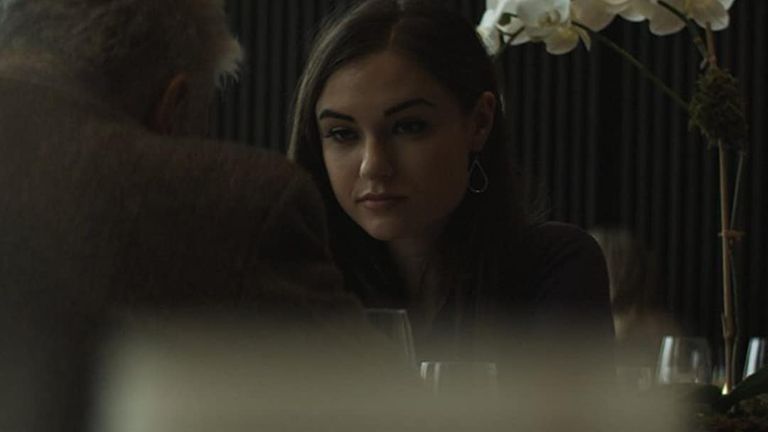 amazon.com/
OPINIÓN
Esta película tiene una duración de una hora con trece minutos, con un titulo que parecía que podría darme una historia interesante, llena de nuevos puntos de vista, acabo decepcionandome los primeros diez minutos de la misma. Luego de verla es que me di cuenta de que la protagoniza Sasha Grey, una ex actriz porno Estadounidense, pensando que con eso podría ser una historia verídica o con algo interesante que contar.
El ritmo de la película es confuso, supuestamente son cinco días en la vida de esta prostituta de lujo, pero los cortes, las escenas, son colocadas tan al azar que es difícil llevarle el ritmo, parece más que lo hicieron de esta forma desastrosa por no saber más que por darle un propósito de enredarnos o hacernos pensar. Algunas tomas no están bien enfocadas o están mal puestas, llega a ver una escena donde graban dentro de un avión y parece ser grabado con el teléfono de uno de los actores más que con una cámara profesional, llegue a pensar de inmediato que es una película con bajo presupuesto.
Al buscar información sobre la película vi que incluso hay una serie con el mismo nombre, teniendo tres temporadas y disponible en Star+ nada que ver con esta película, haciendo que esta este borrada de muchos lados o que no haya mucha información siquiera, lo único que pude encontrar es que fue un fracaso, teniendo un presupuesto de 1.3 millones de dolares y recaudando solo 1 millón, tiene un indice de aprobación del 63% pero algunas reseñas que conseguí parecieron ser compradas más que honestas, solo una llego a decir que fue una basura el como la historia estaba hecha, los otros dijeron que fue una vista innovadora e impactante, podrá ser gustos de cada quien.
El final tiene poco que ver con todo, es como si quisieron alargar todo pero no pudieron por ver que no estaba avanzando bien, solo fue creado por el hecho de generar un final sin sentido. Lo que más me sorprendió fue el doblaje, tuve que verla en español y creo que fue la peor decisión, pareciera que borraron todo el sonido de la película y grabaron uno nuevo encima de ella, algunos sonidos eran muy altos, las voces muy bajas, muchos momentos en silencio, ni siquiera sonidos de ambiente, creo que es una de las peores películas que he visto en mi vida, podría decir que no la recomiendo, pero desearía que alguien más me comentara que le parece ¿Te animas a verla?

OPINION
This movie has a duration of one hour and thirteen minutes, with a title that seemed like it could give me an interesting story, full of new points of view, I ended up being disappointed in the first ten minutes of it. After seeing it, I realized that it is starred by Sasha Grey, a former American porn actress, thinking that with that it could be a true story or with something interesting to tell.
The rhythm of the film is confusing, it is supposed to be five days in the life of this luxury prostitute, but the cuts, the scenes, are placed so randomly that it is difficult to keep up with it, it seems more that they did it in this disastrous way for not knowing more than to give it a purpose to entangle us or make us think. Some shots are not well focused or are poorly placed, you get to see a scene where they record inside an airplane and it seems to be recorded with the phone of one of the actors rather than with a professional camera, I immediately think that it is a movie with low budget.
When looking for information about the movie I saw that there is even a series with the same name, having three seasons and available on Star+ nothing to do with this movie, causing it to be deleted from many places or that there is not even much information, the only thing that I could find is that it was a flop, having a budget of 1.3 million dollars and raising only 1 million, it has an approval rating of 63% but some reviews that I got seemed to be bought more than honest, only one went so far as to say that it was a rubbish how the story was made, the others said it was an innovative and shocking sight, it could be everyone's tastes.
The ending has little to do with everything, it's as if they wanted to lengthen everything but couldn't see that it wasn't progressing well, it was only created by the fact of generating a meaningless ending. What surprised me the most was the dubbing, I had to watch it in Spanish and I think it was the worst decision, it seemed that they erased all the sound from the film and recorded a new one on top of it, some sounds were very high, the voices very low, many moments of silence, not even ambient sounds, I think it's one of the worst movies I've ever seen, I could say I don't recommend it, but I wish someone else would tell me what they think. Do you dare to see it?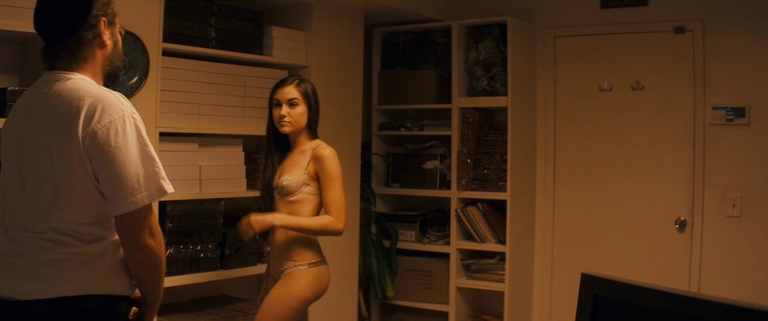 twitter.com
Espero les haya gustado, sin más que decir, nos leemos luego.
I hope you liked it, without further ado, see you later.
SÍGUEME/FOLLOW ME
Instagram
Hive
Twitter