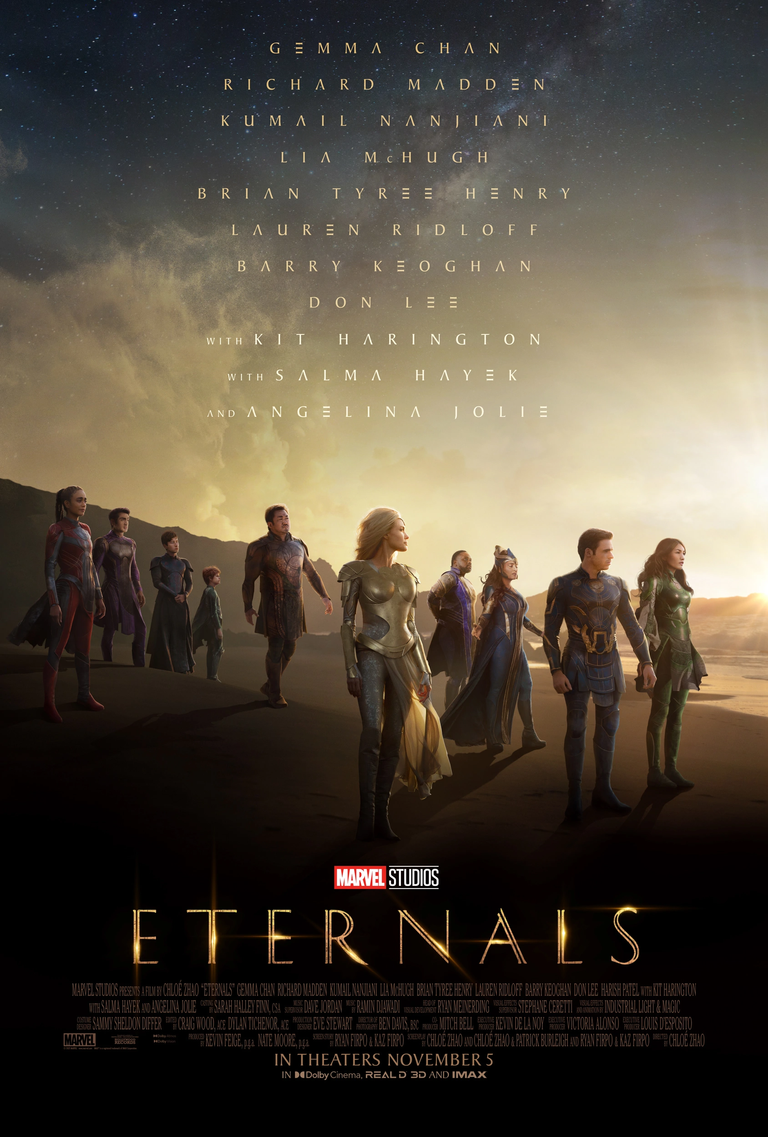 marvelcinematicuniverse.fandom.com
SINOPSIS
En el comienzo de los tiempos, el primer Celestial, Arishem creo el primer sol y trajo luz al universo, en su universo, necesitaba de una vida inteligente que pudiese evolucionar, lamentablemente unas criaturas llamadas Desviantes asesinaban todo ser que estuviese en su camino. Como medida de precaución, formo a los Eternos, seres con poderes que ayuda evolucionar a los planetas.

SYNOPSIS
In the beginning of time, the first Celestial, Arishem created the first sun and brought light to the universe, in his universe, he needed an intelligent life that could evolve, unfortunately some creatures called Deviants killed everything that was in their way. As a precaution, he formed the Eternals, beings with powers that help planets evolve.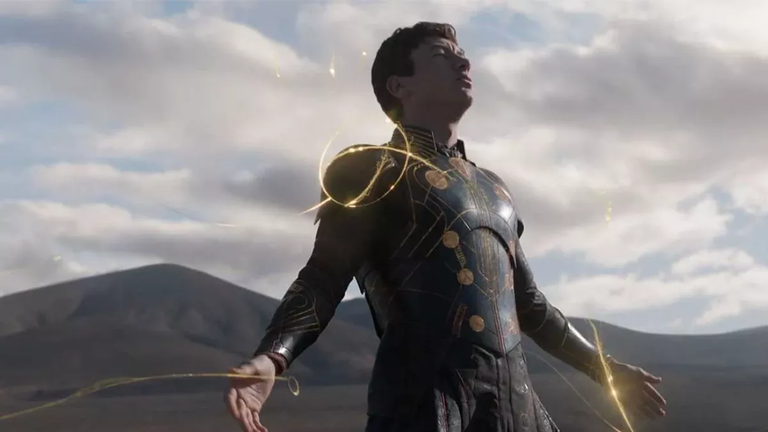 ambito.com
PERSONAJES
Sersi: Su poder es cambiar cualquier materia inanimada.
Ikaris: Puede volar, tiene superfuerza y visión de rayos cósmico.
Kingo: Puede crear proyectiles desde sus manos.
Sprite: Proyecta ilusiones.
Phastos: Inventor, amante del progreso tecnológico.
Makkari: Puede correr a la velocidad del sonido.
Druig: Manipulación de mentes.
Gilgamesh: Refuerza sus extremidades haciéndolas más fuertes.
Thena: Crea cualquier arma con sus manos.
Ajak: Tiene la capacidad de curar.

CHARACTERS
Sersi: Her power is to change any inanimate matter.
Ikaris: He can fly, has super strength and cosmic ray vision.
Kingo: He can create projectiles from his hands.
Sprite: Projects illusions.
Phastos: Inventor, lover of technological progress.
Makkari: She can run at the speed of sound.
Druig: Mind manipulation.
Gilgamesh: Strengthens his limbs making them stronger.
Thena: Create any weapon with her hands.
Ajak: Has the ability to heal.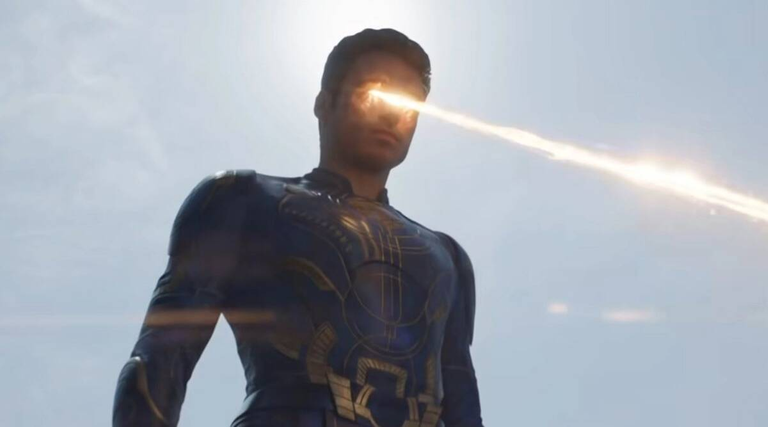 culturageek.com.ar
OPINIÓN
La ultima película de superheroes de Marvel no ha sido tan llamativa como sus antepasadas, por eso me doy la oportunidad de hablar sobre una película que no he visto que lo hagan ¿Por qué será? Esta película con una duración de dos horas con quince minutos presenta a un nuevo grupo de superheroes que viene del espacio, viviendo en la tierra por miles de años sin ser descubiertos.
Lo que me podía causar la impresión de que no era tan buena por ser una película como presentación de nuevos personajes se fue disipando cada vez que avanzaba la trama, dándome a entender que no llamó la atención tal vez por ser aburrida. Los primeros minutos de introducción no están mal, se entiende sus orígenes e incluso comentan el porque no estuvieron en la pelea contra Thanos, como van respondiendo preguntas que nadie se hace en el camino.
A mitad de la película es donde cae en clichés de películas de superheroes, en la formula de siempre lo mismo, quitandoles potencial a dos personajes que podrían haber salvado la película. Colocaron a un personaje como el chistoso del grupo, el que hace comentarios sarcásticos en momentos serios, pero fue opacado rápido con la aparición de un personaje mejor que él que no tuvo mucho protagonismo. La falta de trabajo en equipo es notable, solo es un grupo de personas reunidas al azar, lo que le quita la oportunidad de crear empatia entre personajes.
Lo más tonto en toda la película, es su plan final, aun sabiendo que fracasaran lo intentan, y con el poder de la amistad y teniendo un buen corazón, se pudo lograr. Donde pudieron haber tenido la ayuda de otros superheroes, colocandolos en la película al menos en un vistazo, no por un simple Fan Service, sino para darle más sabor a una película tan simple. Tiene potencial, al menos sus personajes, la forma en como están desarrollados es lo que llega a aburrir, en mi opinión, no es mala película, pero podría ser mejor.

OPINION
The latest Marvel superhero movie has not been as striking as its predecessors, so I give myself the opportunity to talk about a movie that I have not seen them do it. Why is it? This two hour and fifteen minute film introduces a new group of superheroes from space, living on earth for thousands of years undiscovered.
What could have given me the impression that it wasn't that good because it was a film that introduced new characters gradually dissipated each time the plot progressed, making me understand that it didn't attract attention, perhaps because it was boring. The first minutes of introduction are not bad, their origins are understood and they even comment on why they were not in the fight against Thanos, as they answer questions that no one asks along the way.
Halfway through the movie is where it falls into superhero movie clichés, into the same old formula, taking away the potential of two characters who could have saved the movie. They placed a character as the joker of the group, the one who makes sarcastic comments in serious moments, but he was quickly overshadowed with the appearance of a character better than him who did not have much prominence. The lack of teamwork is noticeable, it's just a bunch of people randomly put together, which takes away the opportunity to create empathy between characters.
The dumbest thing in the whole movie is their final plan, even knowing that they will fail, and with the power of friendship and having a good heart, it could be achieved. Where they could have had the help of other superheroes, putting them in the movie at least in a glimpse, not for simple fan service, but to spice up such a simple movie. It has potential, at least its characters, the way they are developed is what gets boring, in my opinion, it's not a bad movie, but it could be better.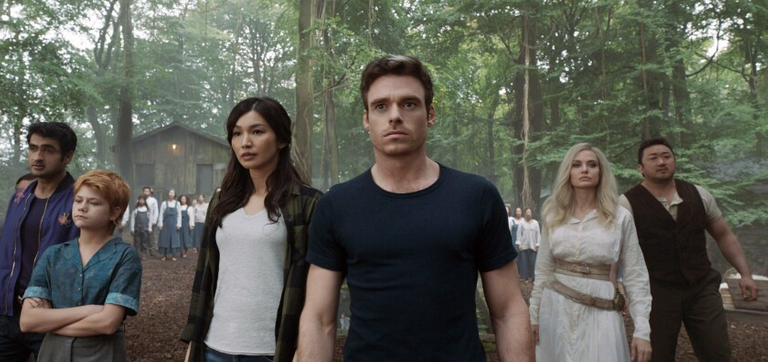 sandiegouniontribune.com
He estado escaso de películas últimamente ¿Que me recomiendan? Espero les haya gustado el post, sin más que decir, nos leemos luego.
I've been short of movies lately. What do you recommend? I hope you liked the post, without further ado, see you later.
SÍGUEME/FOLLOW ME
Instagram
Hive
Twitter