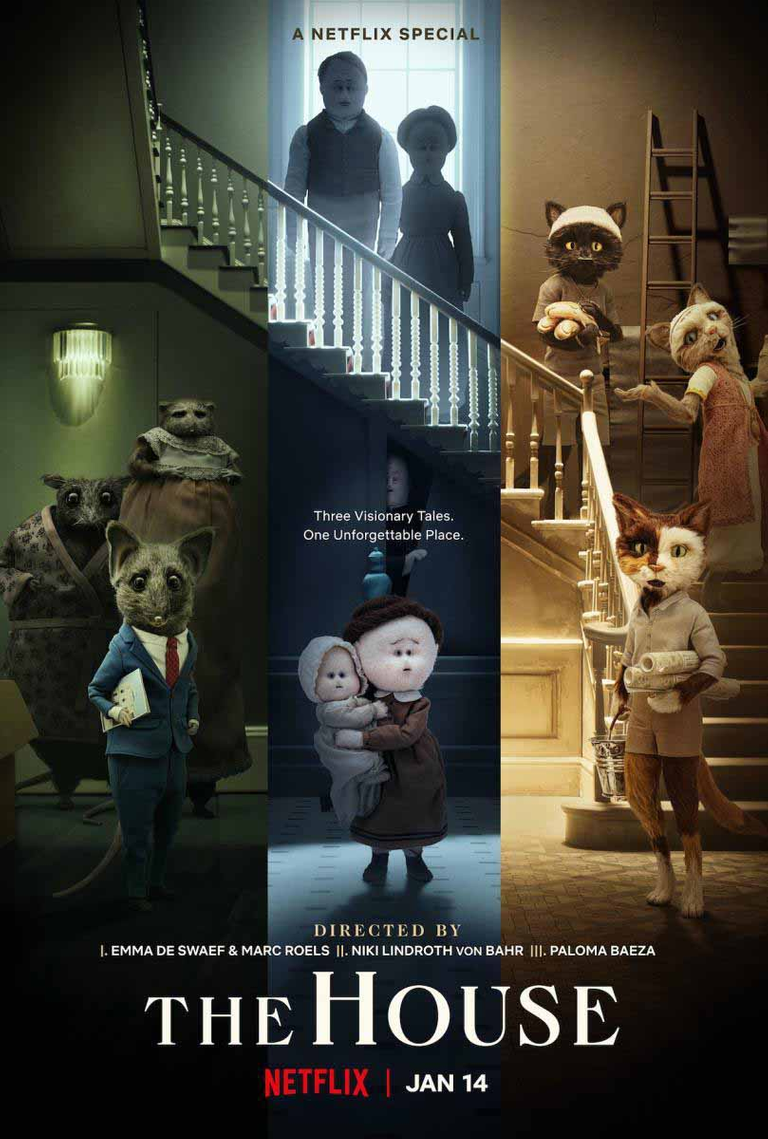 moviementarios.com
SINOPSIS
Desde varios puntos de vista, desde varios años de diferencia, se cuenta la historia de una casa peculiar por donde algunos personajes hacen su historia allí, algunos en busca de salvación, otros en busca de redención, lo único que los une a todos es donde habitan, una enorme y hermosa casa.

SYNOPSIS
From various points of view, from several years apart, the story of a peculiar house is told where some characters make their story there, some in search of salvation, others in search of redemption, the only thing that unites them all is where they inhabit, a huge and beautiful house.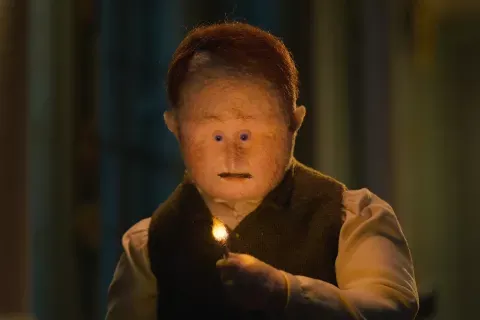 hobbyconsolas.com
PERSONAJES
Raymond: Un pobre hombre con una vida desdichada.
Mabel: Hija mayor de la familia.
Agente Inmobiliario: Una rata que reconstruye una casa de forma moderna para la venta.
Rosa: Dueña de una casa enorme que usa como hotel.

CHARACTERS
Raymond: A poor man with a miserable life.
Mabel: Eldest daughter of the family.
Real Estate Agent: A rat who rebuilds a modern house for sale.
Rosa: Owner of a huge house that she uses as a hotel.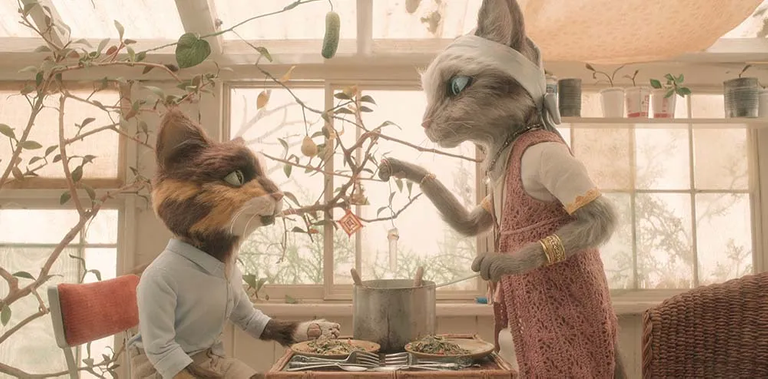 laestatuilla.com
OPINIÓN
La Casa, una nueva película en Stop Motion de Netflix, debo decir que Netflix puede llegar a tener buenas decisiones como malas, resaltando más las que todos sabemos que son las peores, se salva de quedar en el olvido por crear este estilo de películas o series. Decidí verme esta película por ser corta, una duración de una hora con treinta minutos, algo para pasar el rato, como siempre digo, siempre hace falta una película corta para consumir la dosis diaria de entretenimiento.
La película se divide en tres partes, empezamos con la historia de una familia de fieltro que viven en no muy buenas situaciones, pero que de la nada una persona decide construirles una casa, cambiando por completo la vida de esta familia de cuatro. Quede hipnotizado por la manera en como esta hecha, lo que más me pudo dejar boquiabierto fue la animación del fuego, es muy ingeniosa y se ve espectacular, como las puntas destacan para que se de a notar que es fieltro con lo que esta hecho. El diseño de personajes no me gusta del todo, aunque eso es opinión personal, todas las facciones de la cara en medio y reducido es algo que ya he visto, pero que no me agrada verlo en este cuento de terror.
En la segunda historia tenemos a una rata constructora que intenta vender una casa que lleva toda su vida construyendo. La casa empieza a ser infestadas por insectos, desesperando al dueño por sus futuros compradores. La historia se vuelve más inquietante y te hace sentir más paso a paso, no pudiendo descansar de los escalofríos que te pudo dejar la primera parte esta te hace molestar en ciertos puntos, pero solo por la historia contada de como abusan de la confianza del protagonista, comparando el final de los tres cuentos, este me gustó más a nivel visual.
La tercera y ultima historia es de una casera que intenta arreglar una casa hecha pedazos que esta en el medio de la nada, teniendo dos únicos inquilinos que no tienen para pagar la renta. Teniendo las otras historias que pudieron terminar de una mala manera para los protagonistas, solo te queda ese sentimiento de que todo saldrá mal en su tercera entrega, esperando un golpe rotundo que te deje devastado, pero la realidad es otra al llegar el final, dejando un momento para analizar todo lo que viste, de un gran trabajo en Stop Motion.
La película esta dirigida por cuatro personas, dos de ellas se encargaron de la primera parte y las otras dos respectivamente del resto de la película. Al leer información de ellos vi que tienen bastante experiencia en el campo y no es para menos dado este resultado de una película animada en Stop Motion para adultos. Siempre he sentido gran atracción por la animación para adultos, es un trabajo enorme hacer que unas figuras que la mayoría puede ver como para niños sea algo para consumo de un adulto, esta película no solo es para un entretenimiento momentáneo, es una prueba de que la animación no es solo figuras puestas para entretener.
Cada parte de la película va en una secuencia, el pasado de la casa, el presente de la casa y el futuro de la casa, aunque no se sabe como pasa de un momento a otro o como termina siendo el mundo como el final de la película, igual no debería haber una segunda parte de esta película porque para saber que paso en el medio de cada historia, esta la imaginación, en esos casos, cada respuesta es la correcta, y eso me encanta.

OPINION
The House, a new Netflix Stop Motion movie, I must say that Netflix can have good decisions as well as bad ones, highlighting more those that we all know are the worst, it is saved from being forgotten by creating this style of movies or series. I decided to watch this movie because it is short, lasting one hour and thirty minutes, something to pass the time, as I always say, a short movie is always needed to consume the daily dose of entertainment.
The film is divided into three parts, we begin with the story of a family of felt who live in not very good situations, but out of nowhere a person decides to build them a house, completely changing the life of this family of four. I was mesmerized by the way it was made, what could leave me speechless the most was the animation of the fire, it is very ingenious and it looks spectacular, as the tips stand out so that you can see that it is felt with what it is made of. I don't like the character design at all, although that's my personal opinion, all the features of the face in the middle and reduced is something I've already seen, but I don't like to see it in this horror story.
In the second story we have a construction rat who is trying to sell a house that he has been building all his life. The house becomes infested with insects, making the owner desperate for future buyers. The story becomes more disturbing and makes you feel more like that step by step, not being able to rest from the chills that the first part could leave you with, this makes you bother at certain points, but only because of the story told of how they abuse the trust of the protagonist Comparing the ending of the three stories, I liked this one more visually.
The third and final story is about a landlady trying to fix up a broken house in the middle of nowhere, with only two tenants who can't pay the rent. Having the other stories that could end in a bad way for the protagonists, you only have that feeling that everything will go wrong in its third installment, waiting for a resounding blow that leaves you devastated, but the reality is another when the end comes, leaving a moment to analyze everything you saw, from a great job on Stop Motion.
The film is directed by four people, two of them were in charge of the first part and the other two respectively of the rest of the film. When reading information about them, I saw that they have a lot of experience in the field and it is not for less given this result of an animated film in Stop Motion for adults. I have always felt a great attraction for animation for adults, it is a huge job to make figures that most can see as for children something for adult consumption, this film is not only for momentary entertainment, it is proof that animation is not just figures put on to entertain.
Each part of the film goes in a sequence, the past of the house, the present of the house and the future of the house, although it is not known how it happens from one moment to another or how the world ends up being like the end of the movie. There shouldn't be a second part of this movie because to know what happened in the middle of each story, there is the imagination, in those cases, each answer is correct, and I love that.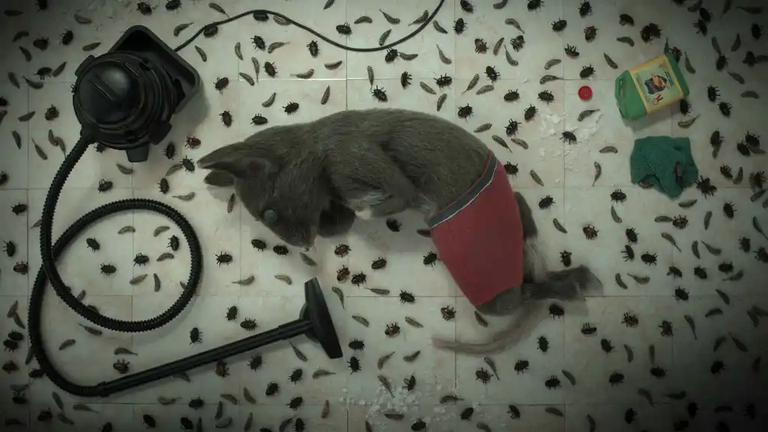 elespanol.com
Espero le den una oportunidad y puedan verla, esperare por sus opiniones, y si ya la han visto ¿Que les pareció? Sin más que decir, nos leemos en otro post.
I hope you give it a chance and can see it, I will wait for your opinions, and if you have already seen it, what did you think? Without more to say, we read in another post.
SÍGUEME/FOLLOW ME
Instagram
Hive
Twitter