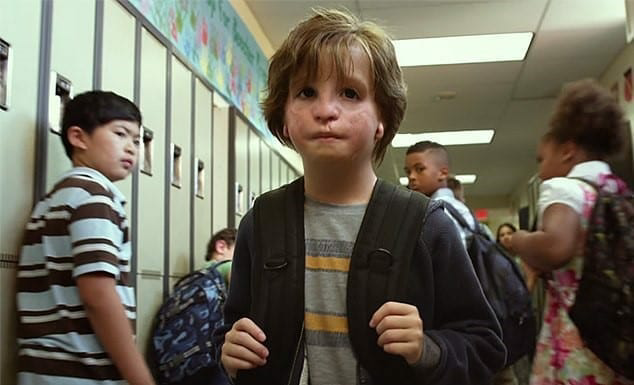 Ser diferente físicamente nunca es fácil, sobre todo el tener que lidiar con las miradas, miradas silenciosas a la distancia, que te asechan que te dicen todo y nada sin una palabra. Con este tipo de experiencia cobras fuerzas y es obvio que hay momentos que te derrumba. Cuando se está deprimido es mucho más difícil encontrar la salida, no se piensa con claridad y se toman decisiones bajo la ira, además de que te cuestionas muchas cosas, cosas como que si soy yo el problema o son ellos. Se fantasea con la idea si todas las cosas fueran distintas y como actuarias en esa situación ficticia. En "Extraordinario" nos muestran una mirada a la vida de Auggie, un niño igual a cualquier otro de su edad, tienes padres amorosos, una hermana que lo quiere y una mente brillante, sin embargo es evidente que físicamente es distinto a los demás.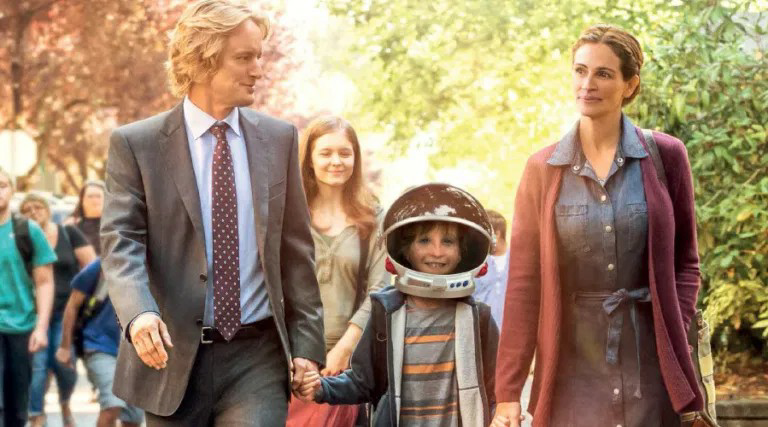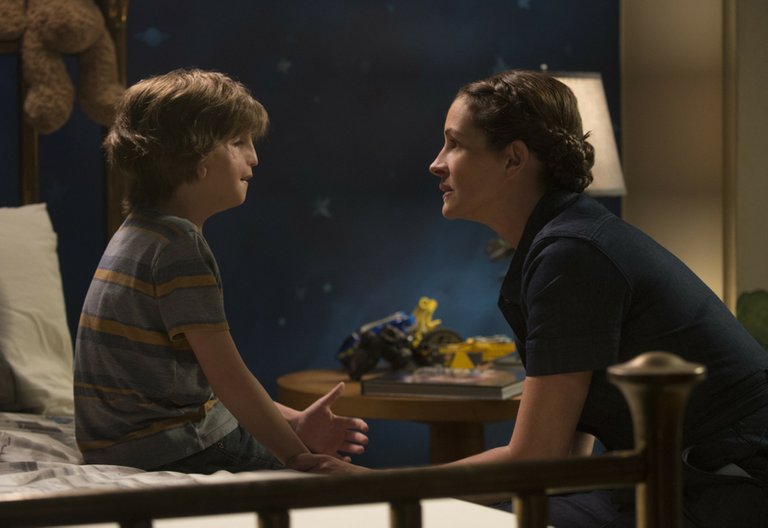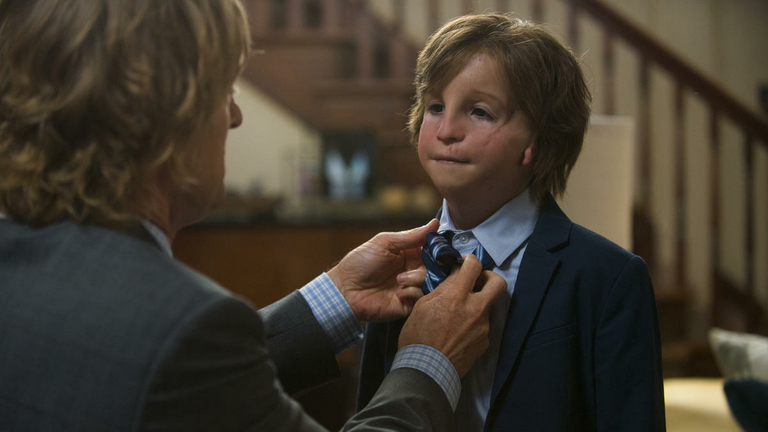 Con solo saber quiénes son los protagonistas de esta película se puede intuir fácilmente que será muy buena de ver. En esta oportunidad de tenemos a 2 actores que en otras oportunidades se han robado lágrimas y risas con sus actuaciones. Julia Roberts y Owen Wilson se unen en esta oportunidad como pareja para interpretar a los padres Auggie Pullman, un niño extraordinario que se debe enfrentar a coexistir con otros niños que lo molestan por su apariencia. A medida que se va desarrollando la película podemos apreciar una mirada desde el punto de vista de cada uno de los integrantes de la familia y también muestran cómo ha afectado en sus vidas la condición de Auggie. Tocando temas socialmente controversiales como el bullying, logran inspirar al espectador en la búsqueda de crear un lugar mejor para que personas como estas puedan sentirse incluidas sin ser menospreciadas.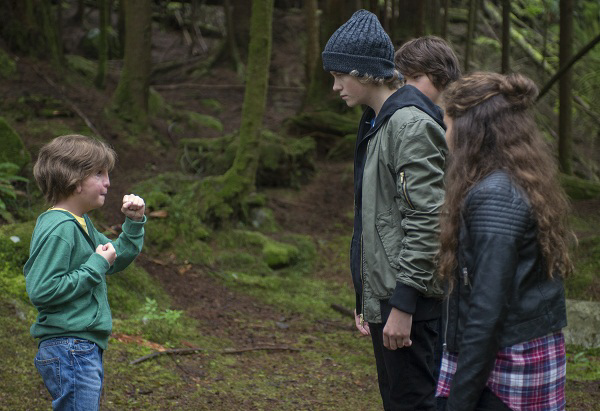 Cabe destacar que mientras disfrutaba de la película, se me escaparon unas cuantas lágrimas, sin embargo a pesar de eso, esta película no es de esas que es difícil de ver debido a escenas fuertes, es más una película familiar con personajes con los que se podrán identificar cada uno de los miembro de la familia. Tiene momentos graciosos y emotivos, también deja intrigas con respectos a la película, las cuales no puedo responder ya que la misma pregunta caería en spoiler. Me gusta apreciar como escenifican las fantasías del pequeño Auggie, un mundo al que va para sentirse mejor, son muy bien ilustradas y te hace sentir que representa muy la emoción del niño en ese momento. Amé ver a este hombrecito armarse de valor para enfrentar cada una de las pruebas de vida que se les presentaron debido a encarar esta nueva etapa de su vida. La película te muestra muchas de las fallas que tenemos como sociedad, donde en la mayoría de los casos el problema radica en los padres, que transmiten su falta de humanidad a sus hijos, donde el dinero no te hace mejor persona, donde los que aparentan ser buenos podrían ser los peores, de esos que con los adultos son casi perfectos pero con los niños es el peor de los bullying, dejando así al niño sin poder acudir a su padre ya que sabe que este tiene una buena imagen del malo.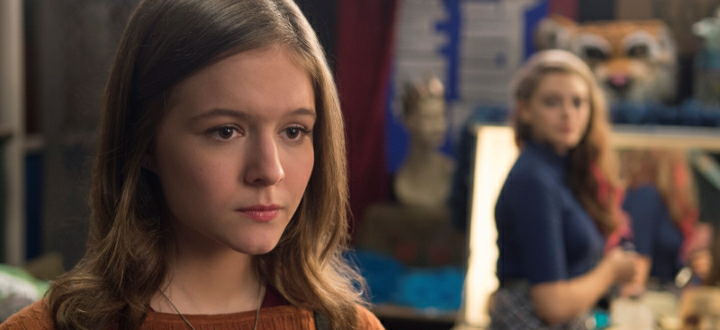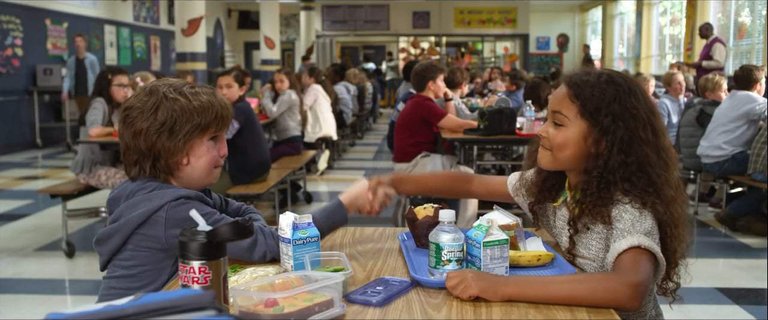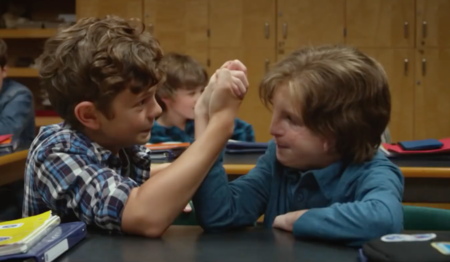 A pesar del tema controversial de la película tiene una muy buena historia que contar, la cual está muy bien desarrollada y producida, en todo momento deja mensajes sutiles e importantes para los espectadores y lo mejor de todo, no tiene nada de aburrido verla. Si te has estado debatiendo que película ver esta semana, acá te dejo una muy buena que te dejará pensando toda la semana. Si ya la viste será un placer leer tu comentario al respecto.
Saludos.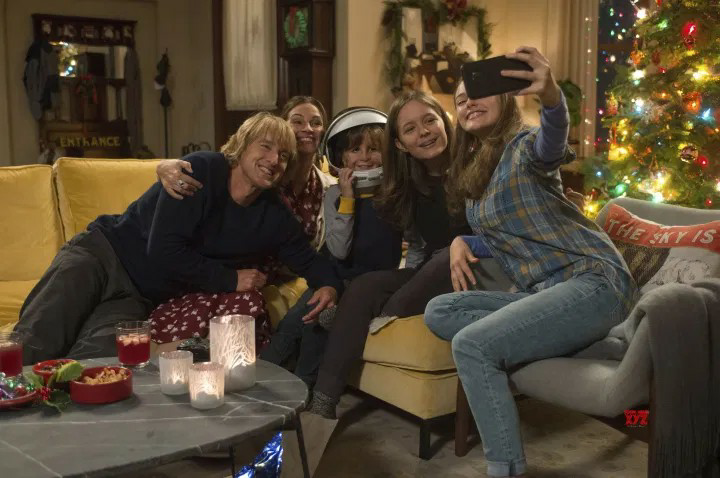 ---
ENGLISH
---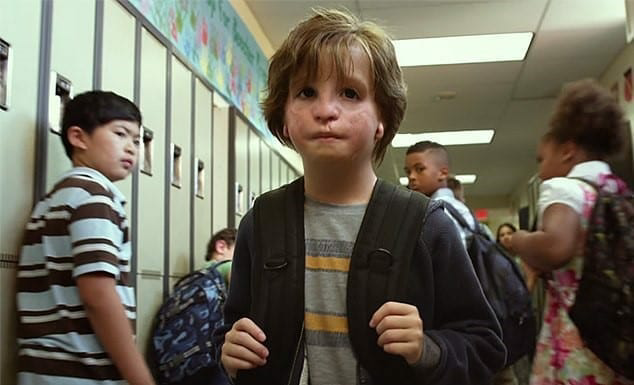 Being physically different is never easy, especially having to deal with stares, silent stares from a distance, stalking you that tell you everything and nothing without a word. With this kind of experience you gain strength and it is obvious that there are times when it brings you down. When you are depressed it is much more difficult to find the way out, you don't think clearly and you make decisions under anger, besides you question many things, things like if I am the problem or they are. You fantasize about the idea if all things were different and how you would act in that fictitious situation. In "Extraordinary" we are shown a glimpse into Auggie's life, a boy just like any other boy his age, you have loving parents, a sister who loves him and a brilliant mind, however it is evident that he is physically different from others.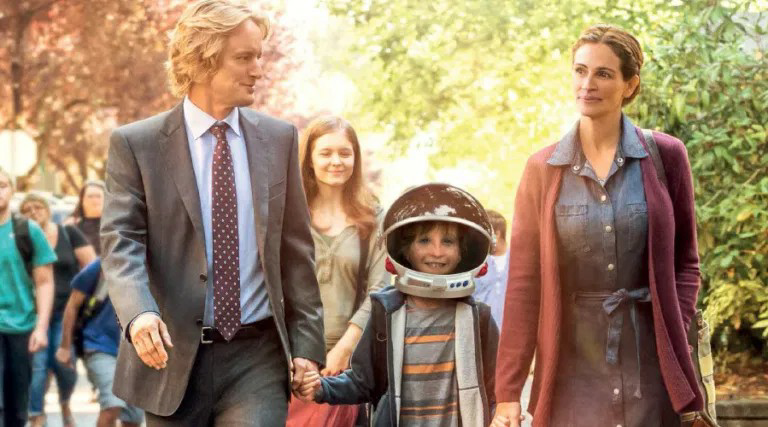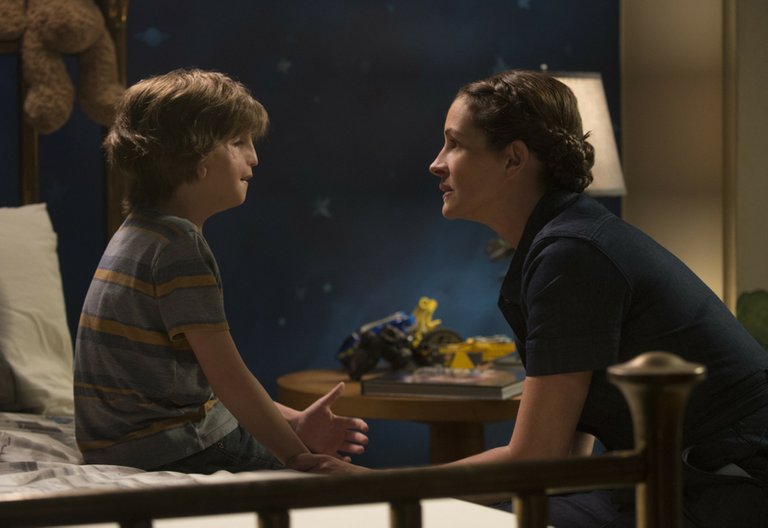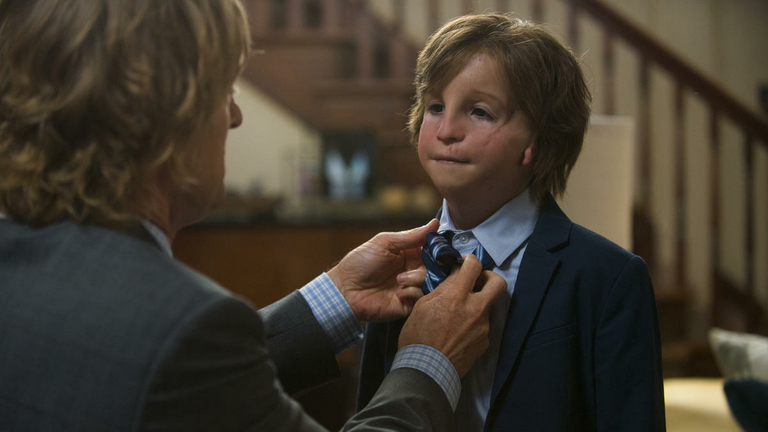 Just by knowing who are the main characters of this movie you can easily sense that it will be very good to watch. In this opportunity we have 2 actors that in other opportunities have stolen tears and laughs with their performances. Julia Roberts and Owen Wilson team up this time as a couple to play the parents of Auggie Pullman, an extraordinary child who must coexist with other children who tease him because of his appearance. As the film unfolds, we get a glimpse from the point of view of each of the family members and they also show how Auggie's condition has affected their lives. Touching on socially controversial issues such as bullying, they manage to inspire the viewer in the search to create a better place for people like these to feel included without being belittled.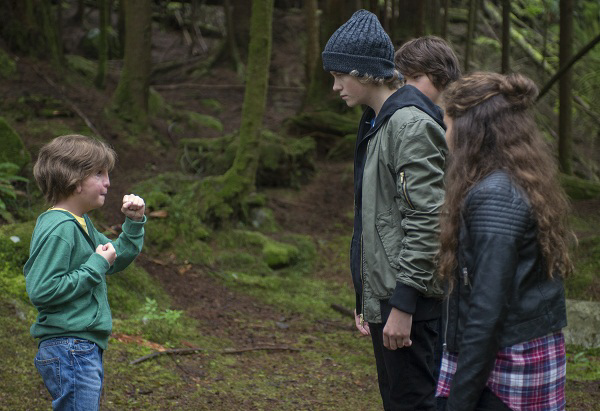 It is worth noting that while I was enjoying the movie, a few tears escaped me, however despite that, this movie is not one of those that is difficult to watch due to strong scenes, it is more of a family movie with characters that each member of the family will be able to identify with. It has funny and touching moments, it also leaves intriguing questions about the movie, which I can't answer because the question itself would be a spoiler. I like to appreciate how they stage the fantasies of little Auggie, a world he goes to in order to feel better, they are very well illustrated and makes you feel that it represents very much the emotion of the child at that moment. I loved watching this little man summon up the courage to face each of the trials of life that came their way as they faced this new stage in their lives. The film shows you many of the flaws we have as a society, where in most cases the problem lies in the parents, who transmit their lack of humanity to their children, where money does not make you a better person, where those who appear to be good could be the worst, of those who with adults are almost perfect but with children is the worst bullying, thus leaving the child unable to turn to his father because he knows that this has a good image of the bad guy.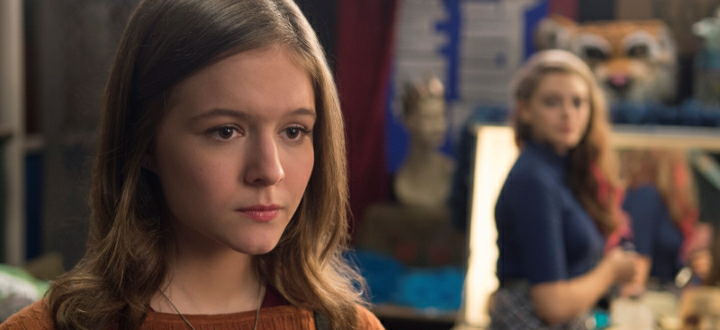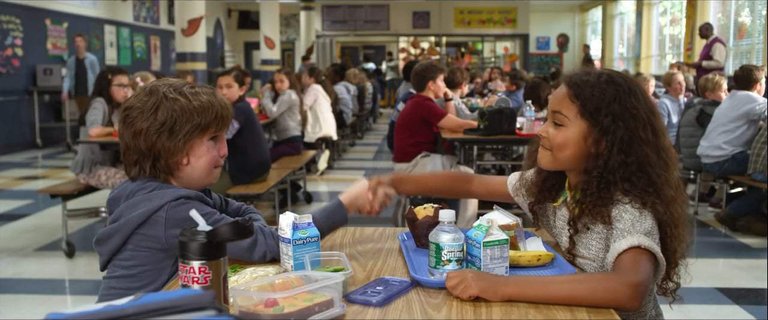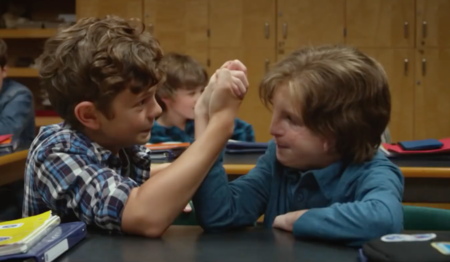 Despite the film's controversial subject matter it has a very good story to tell, which is very well developed and produced, at all times leaves subtle and important messages for viewers and best of all, there is nothing boring about watching it. If you've been debating what movie to watch this week, here's a great one that will leave you thinking all week. If you have already seen it, it will be a pleasure to read your comments.
Best Regards.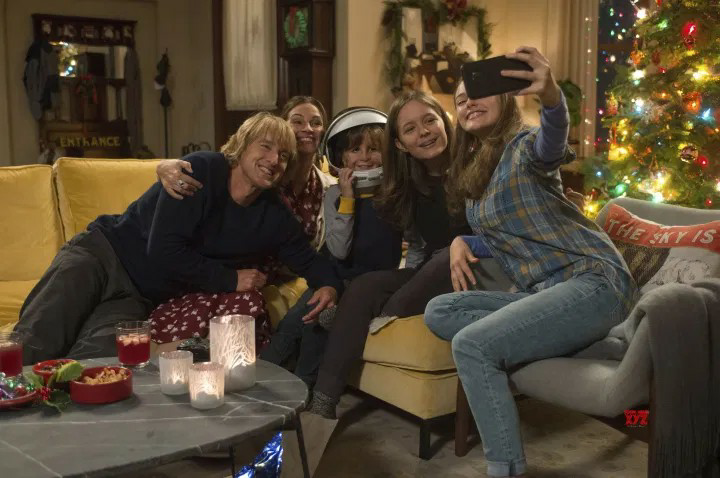 ---
Translation by DeepL.com