Hola mis amigos, espero que estén muy bien, hoy paso por aquí, para hablarles un poco sobre una de las series nuevas en Netflix, se trata de la chica de nieve, es una miniserie española, de tan solo 6 episodios, protagonizada por Milena Smit como, (Miren Rojo) a quien recuerdo por su papel en la película madres paralelas, junto a Penélope Cruz, esta miniserie me llamó la atención cuando leí el resumen de la trama y me entusiasme a verla. Les cuento como va la trama, voy a tratar de no hablar mucho, para que se animen a verla jaja.
Hello my friends, I hope you are very well, today I am here, to talk to you a little about one of the new series on Netflix, it is about the snow girl, it is a Spanish miniseries, with only 6 episodes, starring Milena Smit as, (Miren Rojo) whom I remember for his role in the movie parallel mothers, along with Penélope Cruz, this miniseries caught my attention when I read the plot summary and I was excited to see it. I'll tell you how the plot goes, I'll try not to talk too much, so you'll be encouraged to watch it haha.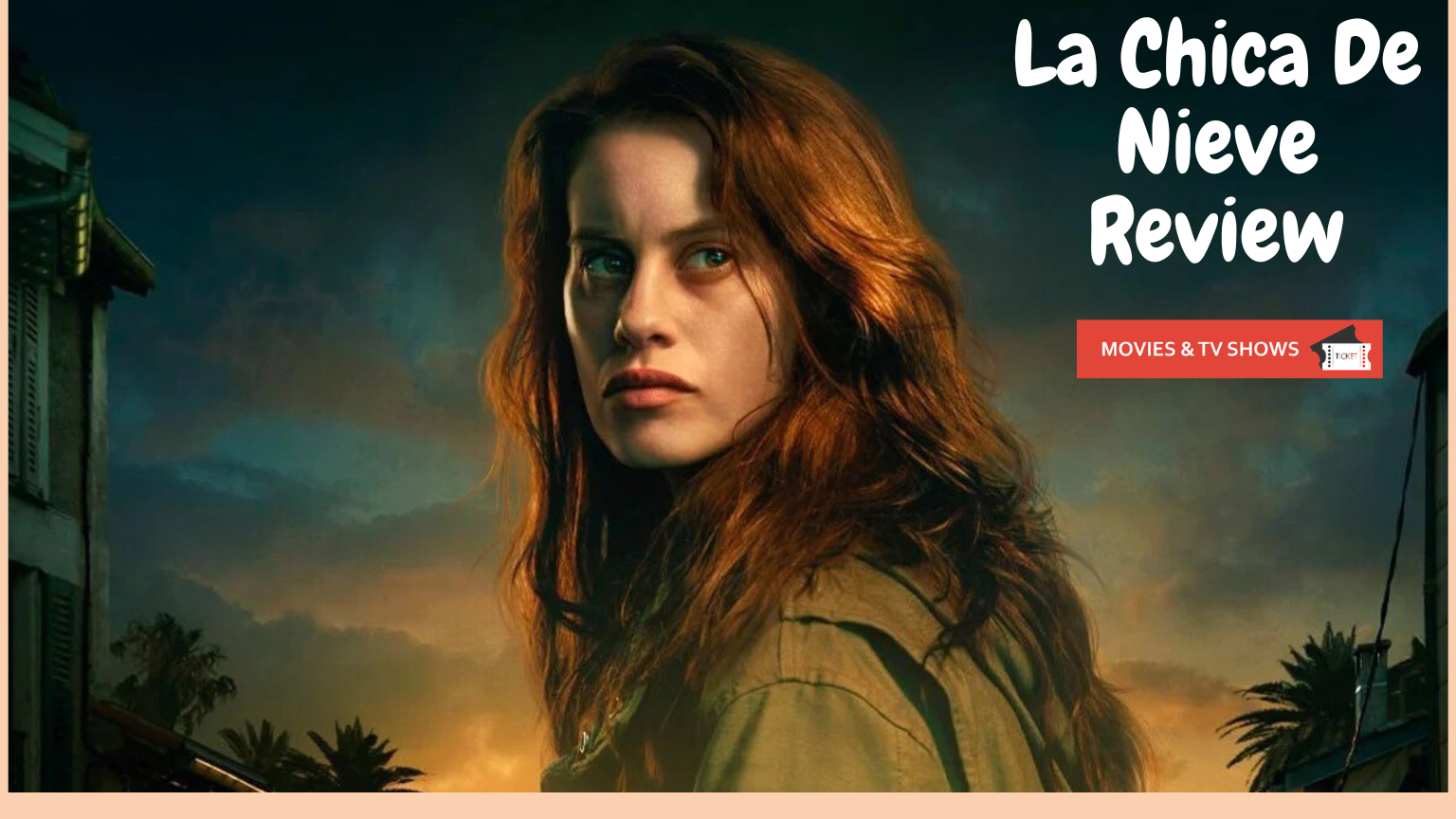 Imagen editada en canva,Fuente de la imagen
La chica de nieve, es una miniserie española, basada en la novela de Javier Castillo, nos trae la historia de la familia Martin, que se vuelve una pesadilla el día en que su hijita de 5 años, Amaya Martin, es secuestrada mientras disfrutaban de un desfile de los reyes magos en Málaga, desde ese día la vida de la niña y la de esta familia cambia para siempre, toda la prensa pone toda su atención a este caso tan triste, pero en especial una chica, Miren Rojo, esta como pasante en un periódico, y se empeña desde el primer momento en buscar pistas para ayudar a encontrar a esta niña.
La chica de nieve, is a Spanish miniseries, based on the novel by Javier Castillo, brings us the story of the Martin family, which becomes a nightmare the day their 5-year-old daughter, Amaya Martin, is kidnapped while they were enjoying a parade of the wise men in Malaga, from that day the life of the girl and that of this family changes forever, all the press pays all its attention to this sad case, but especially a girl, Miren Rojo, is like intern in a newspaper, and is determined from the first moment to look for clues to help find this girl.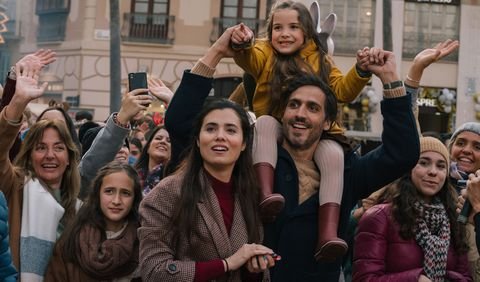 Fuente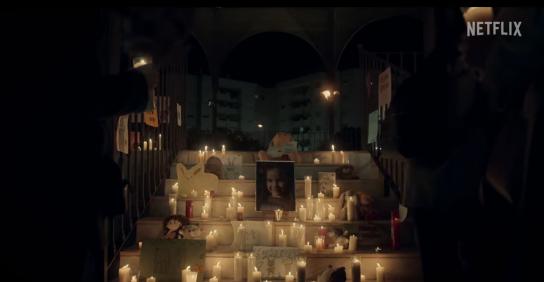 Fuente
A medida que va pasando el tiempo, y Miren va en busca de pistas, debe luchar contra un horrible pasado, que quiere olvidar, pero es imposible, este recuerdo de una noche fatal para ella, la persigue, y sin darse cuenta el caso de Amaya la pondrá mucho más cerca de los hechos de aquella noche, y la ayudaran a entender muchas cosas.
As time goes by, and Miren goes in search of clues, she must fight against a horrible past, which she wants to forget, but it is impossible, this memory of a fatal night for her, haunts her, and without realizing the case of Amaya will bring her much closer to the events of that night, and will help her understand many things.
Pasan los años, Miren se gradúa y el caso de Amaya continua abierto, pero sin respuesta, hasta que un día, luego de 6 años de desaparecida la niña, llega al periódico un sobre para Miren con una cinta en la que muestran a Amaya sana y salva, esto hace que tanto los padres como Miren y la policía vuelvan a trabajar duro para conseguir a la niña, y comienza la búsqueda con más intensidad, y no descasaran hasta encontrar respuestas.
Years go by, Miren graduates and Amaya's case remains open, but without an answer, until one day, after 6 years of the girl's disappearance, an envelope for Miren arrives at the newspaper with a tape showing Amaya healthy. And save, this makes both the parents, Miren and the police work hard again to get the girl, and the search begins with more intensity, and they will not stop until they find answers.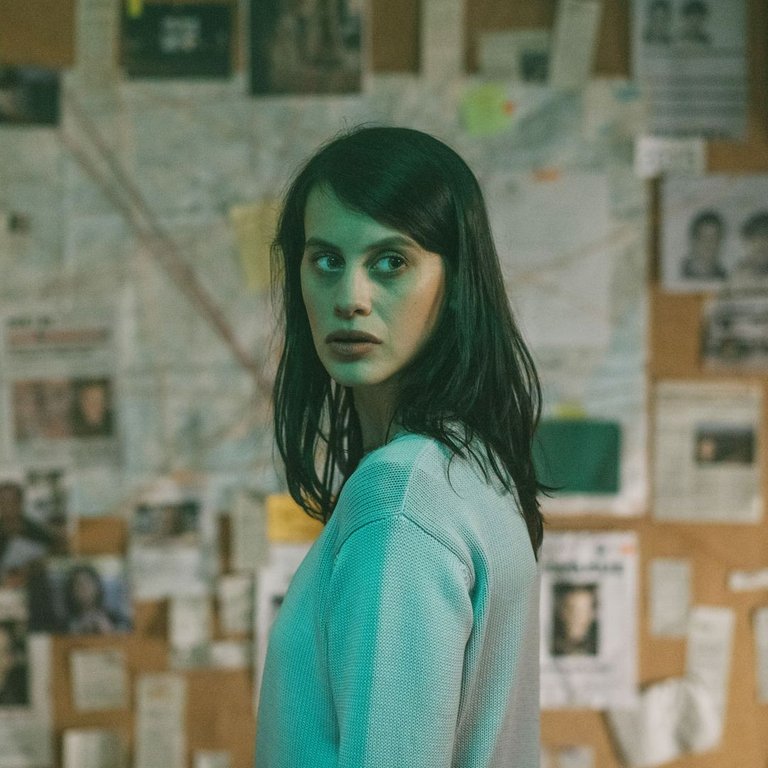 Fuente
Mi opinión acerca de esta miniserie // My opinion about this miniseries.
Tengo tiempo viendo estas producciones españolas, y la verdad que todas me han gusto mucho, la chica de nieve no es la excepción, a pesar de no tener buenas criticas, a mi me pareció excelente, desde el primer capitulo, esta historia me engancho, y quise continuar hasta el final, la trama te hace querer ver que pasa al final, sentía la necesidad de saber que pasaba con la niña, en ningún momento pensé den dejar de verla, quizás es porque m gustan mucho este tipo de historitas, que mezclan suspenso, y drama, lo único que me desubico un poco fue que en lo capítulos, van contando la historia y saltan del pasado al presente, sino estas super pendiente de la trama, posiblemente te pierdas un poco.
I have been watching these Spanish productions for some time, and the truth is that I liked them all a lot, the snow girl is no exception, despite not having good reviews, I thought it was excellent, from the first chapter, this story hooked me, and I wanted to continue until the end, the plot makes you want to see what happens at the end, I felt the need to know what was happening with the girl, at no time did I think I would stop seeing her, perhaps it is because I really like these types of stories, that They mix suspense and drama, the only thing that made me a little confused was that in the chapters, they tell the story and jump from the past to the present, if you are not super aware of the plot, you may get lost a bit.
Además de la historia de la niña en esta serie se abordan otros temas, muy interesantes, y que forman parte de la sociedad tan podrida en la que vivimos, temas como pornografía infantil, abuso sexual, secuestros, y el lado de que en la mayoría de las veces, en los casos de abusos sexuales no se hace justicia, hay muchos abusadores libres y siguen cometiendo sus crímenes sin ningún castigo, esta historia te hace reflexionar, primero, mientras veía la parte en la que secuestran a Amaya, le decía a mis esposo: nunca le soltaremos la mano a nuestra hija en la calle 🙁, esta historia me conmovió , creo que es porque tengo a una niña de la misma edad, y creo que como padres es imposible que no sintamos algo de miedo, y pedimos a Dios que proteja a nuestra beba mientras vemos este tipo de historias.
In addition to the girl's story, this series addresses other very interesting topics that are part of the rotten society in which we live, topics such as child pornography, sexual abuse, kidnappings, and the side that in most Most of the time, in cases of sexual abuse, justice is not done, there are many abusers free and they continue to commit their crimes without any punishment, this story makes you reflect, first, while I was watching the part where Amaya was kidnapped, I told my husband: we will never let go of our daughter's hand on the street 🙁, this story moved me, I think it's because I have a girl of the same age, and I think that as parents it is impossible for us not to feel a little afraid, and we ask God protect our baby while we see these kinds of stories.
Una miniserie, para verla en un día, sin problemas, se las recomiendo, si son amantes de este tipo de historias, si les gusta el suspenso, pues anímense, y si ya la vieron, pues me cuentan en los comentarios que tal les ha parecido.
A miniseries, to see it in one day, without problems, I recommend it, if you are lovers of this type of stories, if you like suspense, then cheer up, and if you have already seen it, then tell me in the comments how it has been for you similar.
---
Gracias por leerme, y apoyar mis post, bendiciones.
Thank you for reading me, and supporting my post, blessings.