Assalamu-Alaikum
---
---
How are you all? I hope everyone is well by the grace of God. I am @mubdi from Kurigram district of Bangladesh. Today I will share the review of Dilwale Dulhania Le Jayenge (1995) Bollywood movie. Let's start....
---
---
Dilwale Dulhania Le Jayenge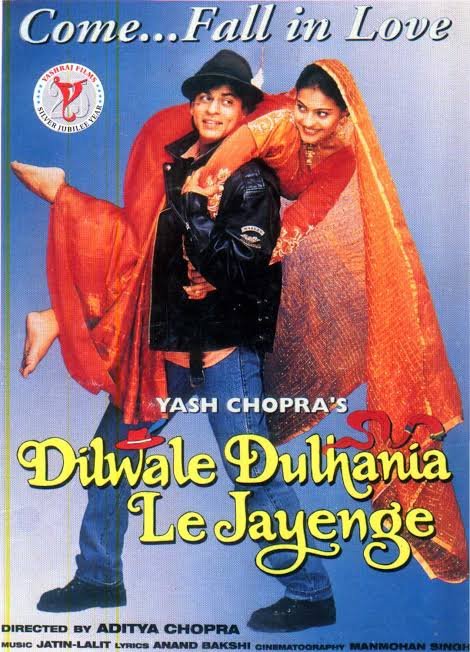 Source
| Movie Name | Dilwale Dulhania Le Jayenge |
| --- | --- |
| Genre | Romance/Musical |
| Director | Aditya Chopra |
| Cast | Shah Rukh Khan, Kajol, Farida Jalal, Anupam Kher, Amrish Puri |
| Release Date | 20 October 1995 (India) |
| Laungage | Hindi |
| Run Time | 3h 12m |
| IMDb Rating | 8.1/10 |
| Personal Rating | 9/10 |
---
---
Let's start with some funny things about this movie.
Former US President Donald Trump sent a tweet referring to Bollywood classic Dilwale Dulhania Le Jayenge and Sholay in a speech at the Motera Stadium in Ahmedabad.
He also praised the Indian film world.
During his visit to India, he had to give the entire lecture in Hindi.
This Hindi speech of his was so much mistake.
In the midst of all these mistakes, he is right about one thing, and that is "DDLJ".
Earlier, former US President Barack Obama mentioned this picture during his visit to India. Former US President Barack Obama surprised everyone when he uttered a famous line from one of Bollywood's biggest love stories, and that dialogue is:
"Bade bade deshon mein aaisi choti choti baatein hoti rehti hai! Senorita"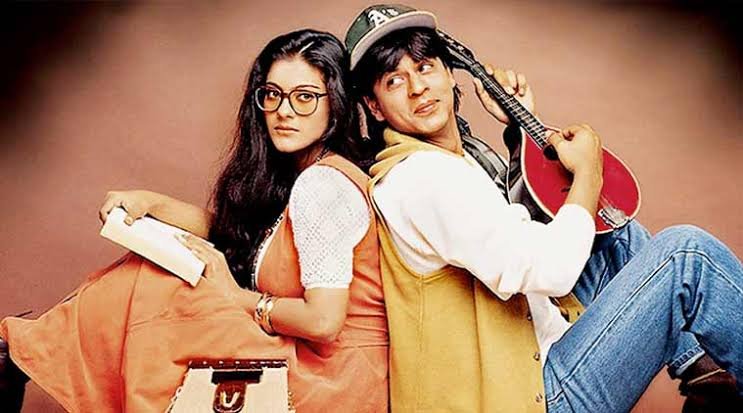 Source
It is the longest running film in the history of the Indian film industry. Needless to say, this ageless film is still going strong in the midst of so many modern movies.
It's hard to find people who haven't seen this movie.
My older brother brought this movie a long time ago when I was younger. I saw it about 5/6 times.
Repeatedly liked it. Although I didn't understand much about the movie. However, I can say that I did not feel a little annoyed, I watched the movie many times with interest, listened to the songs and unknowingly tried to repeat the senorita dialogue.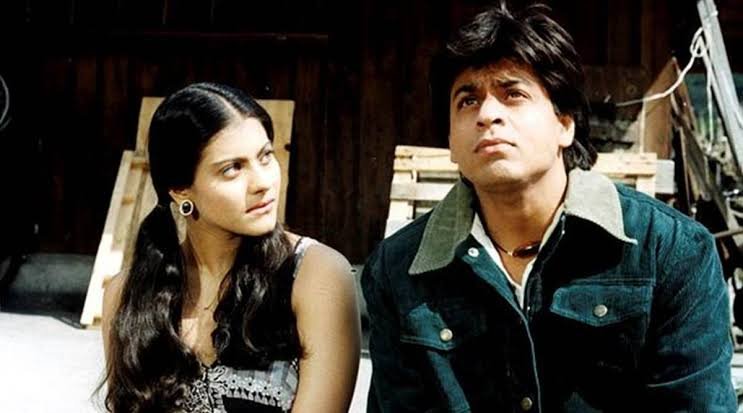 Source
---
---
Movie Plot
Raj (Shahrukh) and Simran (Kajal) are two Indians who fall in love with each other on a Europe tour. But later Raj (Shahrukh) finds out that, Simran's (Kajal) father has arranged her marriage with her father's friend's son long ago. Then Raj (Shahrukh) comes to India in search of his girlfriend Simran (Kajal) so that he can win her father's heart and take Simran (Kajal) as his own.
The story of the movie arranged in this way.
---
---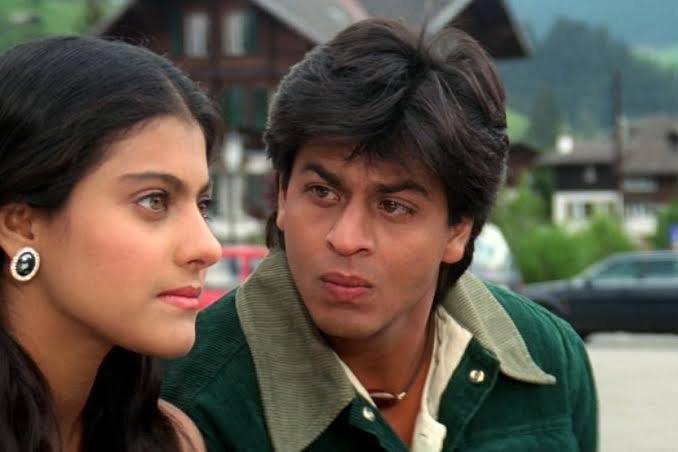 Source
Now let's talk about the movie characters.
This movie is one of the best movies of Bollywood king Shahrukh Khan's career.
I think the duo of Shahrukh and Kajal got more popularity through this movie.
This movie can't be called an achievement. There are so many awards in his possession.
Even in 2021, along with other movies, this movie has been able to take place in everyone's mind.
What else can I say about the songs of this movie. The songs sung by so many famous singers are still ringing in my ears.
That said, there will be less for this movie.
Let me finish with one more beautiful line that I really liked:
"Agar yeh tujhe pyar karti hai, toh yeh palat ke dekhegi, palat ... palat."
---
---
This movie now should be available in internet. This movie should be available on Youtube and many other websites. If you not yet watched then you can watch it to entertain yourself.
All information are collected from Wikipedia
Thank For Reading Till The End.