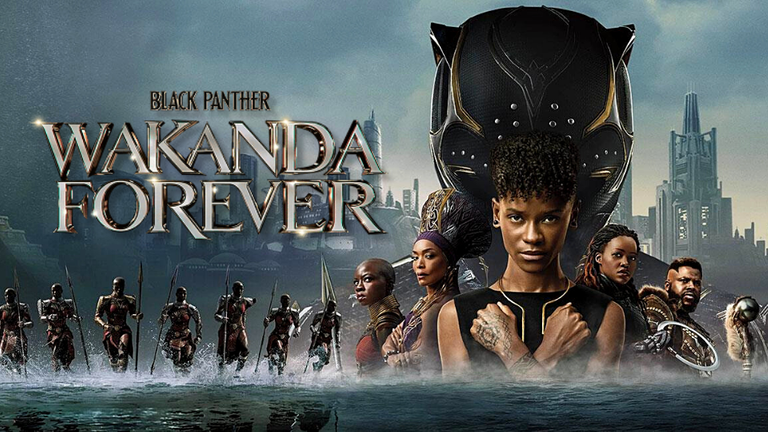 ESPAÑOL
Desde el lamentable anuncio del fallecimiento de Chadwick Boseman y después que en la secuela de la exitosa y aclamada "Black Panther" (2018) no se realizaría un recasting, supe que el destino de este gran actor tendría un fuerte peso en esta nueva historia sobre el Rey de Wakanda y es que de una manera u otra Boseman en varios de sus trabajos en actuación, se convirtió en un referente tanto para su comunidad como para todo el mundo y ahora después de su partida, solo queda rendir homenaje para que así como lo hizo este personaje de Marvel tanto en comics como en los films que participó, se convierte en una imagen de motivación, un rol a seguir, uno a admirar.
ENGLISH
Since the unfortunate announcement of the death of Chadwick Boseman and after the sequel to the successful and acclaimed "Black Panther" (2018) would not be recast, I knew that the fate of this great actor would have a strong weight in this new story about the King of Wakanda and is that in one way or another Boseman in several of his acting works, became a reference both for his community and for the whole world and now after his departure, it only remains to pay tribute so that as this Marvel character did both in comics and in the films he participated, he becomes an image of motivation, a role to follow, one to admire.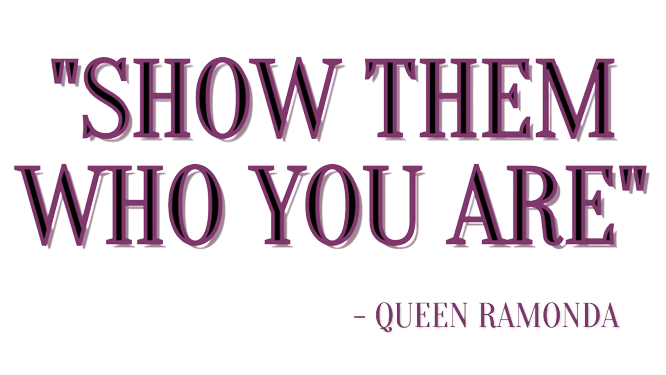 La Fase 4 del MCU debe ser lo peor de esta exitosa franquicia y es que la calidad de producciones cinematográficas y televisivas no cumplieron mis expectativas; por ejemplo si me enfocó en las series estrenadas en Disneyplus, debo decir que solamente un episodio en cada una de esas producciones es lo relevante y en mi opinión eso no es suficiente; de iguales manera sucede con los films los cuales no son tan buenos como muchas personas indican y es por eso que no me siento tan atraído a ver estás historias protagonizadas por los personajes de Marvel Comics, pero de todas estas películas, la que si quería ver era "Black Panther: Wakanda Forever" la cual relata la historia de una nación que ha perdido a un hijo, un hermano, un rey y al gran protector; Wakanda deberá hacerse fuerte con la aparición de nuevos líderes, pero justamente esa sensación de que no hay nadie en el mando hará que otro vean que existe una oportunidad para aprovecharse y tomar lo que no les pertenece y justamente esa avaricia hará que surja una nación que se mantuvo secreta por mucho tiempo, una en dónde su líder ha visto muchas atrocidades por tanto tiempo y por eso hará todo lo posible para mandar un mensaje definitivo en dónde su mundo no se doblega contra ninguna nación por lo más poderosa que sea; está fuerte amenaza deberá servir de motivación para que exista una unión y hacer que de una manera u otra regrese quien históricamente ha existido cómo protector de Wakanda.
Phase 4 of the MCU must be the worst of this successful franchise and the quality of film and television productions did not meet my expectations; for example if I focus on the series released on Disneyplus, I must say that only one episode in each of these productions is relevant and in my opinion that is not enough; Likewise happens with the films which are not as good as many people indicate and that is why I do not feel so attracted to see these stories starring Marvel Comics characters, but of all these movies, the one I wanted to see was "Black Panther: Wakanda Forever " which tells the story of a nation that has lost a son, a brother, a king and the great protector; Wakanda must become strong with the emergence of new leaders, but just that feeling that there is no one in command will make others see that there is an opportunity to take advantage and take what does not belong to them and just that greed will make a nation emerge that was kept secret for a long time, one where its leader has seen many atrocities for so long and therefore will do everything possible to send a definitive message where their world does not bend against any nation as powerful as it may be; This strong threat should serve as motivation for there to be a union and make one way or another return who historically has existed as the protector of Wakanda.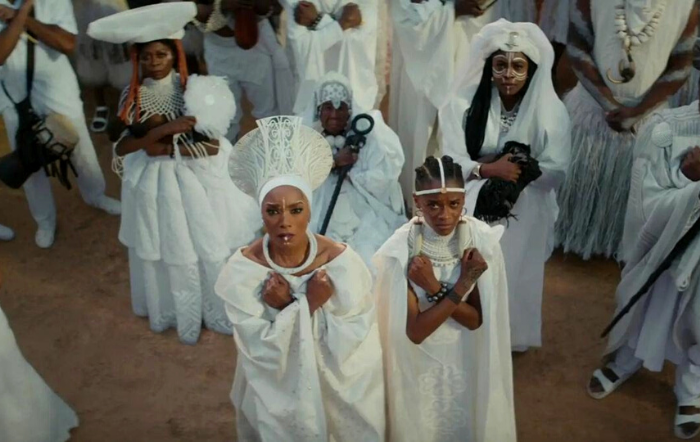 Fuente / Source

Desde la primera y subsiguientes apariciones de Black Panther en el MCU, tuve la sensación de que este personaje debería ser el nuevo líder de The Avengers, alguien quien tomara el manto que en algún momento debería dejar tanto Tony Stark y Steve Rogers; lamentablemente la enfermedad de Boseman privo de cosas importantes, no solo para esta franquicia, sino por supuesto para él y su familia; es por eso que sin poder contar con la presencia de este actor, el vacío que dejó se convierte en algo difícil de llenar y solamente queda para Ryan Coogler director y coguionista junto a Joe Robert Cole, hacer un trabajo en dónde debe repartir funciones a diferentes e importantes personajes que puedan seguir demostrando el gran valor que tiene este personaje. Quiero ser breve en describir lo que me ha parecido el trabajo de Coogler en la dirección de esta película; primero que nada debo hablar de la manera que decidió mostrar al Reino debajo del agua llamada "Talokan"; me gustó que sea todo muy ligado a lo que fue la mitología Azteca, pero hubo algo que me fascinó más y es que no existe una evolución tecnológica como si se ve en Wakanda, la profundidad en el mar, la poca iluminación y hasta no demostrar muchos diálogos me pareció un acierto aunque debo decir que las escenas son muy breves, pero todo lo que pude ver de ese reino me pareció adecuado; lo otro que me gustó en parte fue las importantes dos batallas que se ven en dos partes diferentes, ambas peleas significan el cierre tanto del primer como el tercer acto del film; están muy bien producidas, con buena coreografía y son entretenidas; en parte es una pequeña mejora de lo que se vio en el anterior film.


Con respecto a la historia; en mi opinión hay cosas que son muy buenas y es que considero que esta es uno de los guiones que más me han gustado en el MCU aunque siendo sincero, la estructura es muy parecida a lo que fue el primer film y eso me hace decir está secuela no es para nada perfecta. Me gustó como se usó la perdida de alguien tan importante para esta franquicia y se reflejó en una manera real y es que está historia se basa en cómo debemos lidiar con una gran perdida y es que todos los personajes en un momento han perdido a alguien que significó todo para ellos y demuestran que debieron o deben hacer para superar el dolor y seguir adelante, en eso es magnífico el guion así como el de explorar el peligro que debe enfrentar una nación al tener un recurso importante y que este no sea parte de otras poderosas naciones y justamente eso le da continuidad a la historia, pero lamentablemente la hace repetitiva; eso es una de las características que no me ha gustado de este film.
Since the first and subsequent appearances of Black Panther in the MCU, I had the feeling that this character should be the new leader of The Avengers, someone who would take the mantle that at some point should leave both Tony Stark and Steve Rogers; unfortunately the illness of Boseman deprived of important things, not only for this franchise, but of course for him and his family; That is why without the presence of this actor, the void he left becomes difficult to fill and only remains for Ryan Coogler director and co-writer with Joe Robert Cole, to do a job where he must distribute roles to different and important characters that can continue to demonstrate the great value of this character. I want to be brief in describing what I found the work of Coogler in the direction of this film; first of all I must talk about the way he decided to show the Kingdom under the water called "Talokan"; I liked that everything is very linked to what was the Aztec mythology, but there was something that fascinated me more and that is that there is no technological evolution as if it is seen in Wakanda, the depth in the sea, the low lighting and even not show many dialogues seemed to me a success although I must say that the scenes are very brief, but everything I could see of that kingdom seemed adequate; the other thing that I liked in part was the important two battles that are seen in two different parts, both fights mean the closing of both the first and the third act of the film; they are very well produced, with good choreography and are entertaining; in part it is a small improvement of what was seen in the previous film.


Regarding the story; in my opinion there are things that are very good and I consider that this is one of the scripts that I liked the most in the MCU although being honest, the structure is very similar to what was the first film and that makes me say that this sequel is not perfect at all. I liked how the loss of someone so important to this franchise was used and reflected in a real way and this story is based on how we must deal with a great loss and all the characters at one point have lost someone who meant everything to them and show that they should or must do to overcome the pain and move forward, in that the script is magnificent as well as exploring the danger that a nation must face by having an important resource and that this is not part of other powerful nations and just that gives continuity to the story, but unfortunately makes it repetitive; that is one of the characteristics that I didn't like about this film.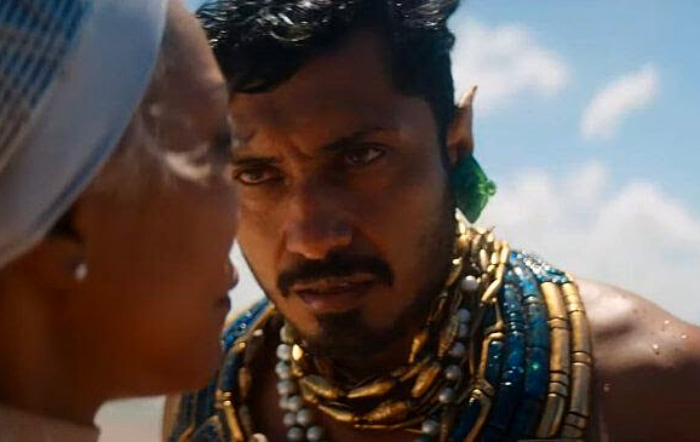 Fuente / Source

Tenía expectativas de ver la actuación de Angela Bassett después de ser ganadora como mejor actriz de reparto en los Golden Globe y ser nominada en el mismo renglón en los Premios a la Academia y sí, su trabajo es excelente, en mi opinión es el mejor del film y es que "Queen Ramonda" es importante protagonista en gran parte de esta historia y sin ella, su presencia, su fuerza y liderazgo no creo que este film hubiera funcionado. Otro personaje que me gustó fue el interpretado por Tenoch Huerta Mejía, me refiero a "K'uk'ulkan" o como sus enemigos lo conocen "Namor"; este personaje es uno de mis favoritos, de niño veía las series animadas de Fantastic Four y Namor era importante, ya que funcionaba tanto como villano y héroe, posiblemente fue el primer "Anti-Héroe" que vi en mi vida y tenía expectativas de verlo por fin en una de estas producciones y la interpretación de Tenoch fue buena; mostró lo que pude dar este personaje o por lo menos lo que se quería demostrar en esta historia en específico y eso fue correcto; sirvió como villano y ahora habrá que esperar de verlo cuando deba convertirse nuevamente en un despiadado protector. No todo el desempeño actoral fue el mejor, ya que al momento en que Letitia Wright debe tomar el liderazgo de la historia, esta actriz no demuestra tener el potencial de ser una líder ni mucho menos tener el impacto que tuvo Boseman ni Bassett; no tengo dudas en decir que es uno de los puntos negativos del film.
I had expectations to see the performance of Angela Bassett after winning Best Supporting Actress at the Golden Globe Awards and being nominated in the same category at the Academy Awards and yes, her work is excellent, in my opinion is the best of the film and "Queen Ramonda" is an important protagonist in much of this story and without her, her presence, her strength and leadership I do not think this film would have worked. Another character I liked was the one played by Tenoch Huerta Mejia, I mean "K'uk'ulkan" or as his enemies know him "Namor"; this character is one of my favorites, as a child I watched the Fantastic Four animated series and Namor was important, as he worked both as a villain and hero, he was possibly the first "Anti-Hero" I saw in my life and I had expectations of finally seeing him in one of these productions and the interpretation of Tenoch was good; He showed what he could give this character or at least what he wanted to show in this specific story and that was correct; he served as a villain and now we will have to wait to see him when he has to become a ruthless protector again. Not all the acting performance was the best, since at the moment when Letitia Wright must take the leadership of the story, this actress does not show the potential to be a leader nor much less have the impact that Boseman nor Bassett had; I have no doubts in saying that it is one of the negative points of the film.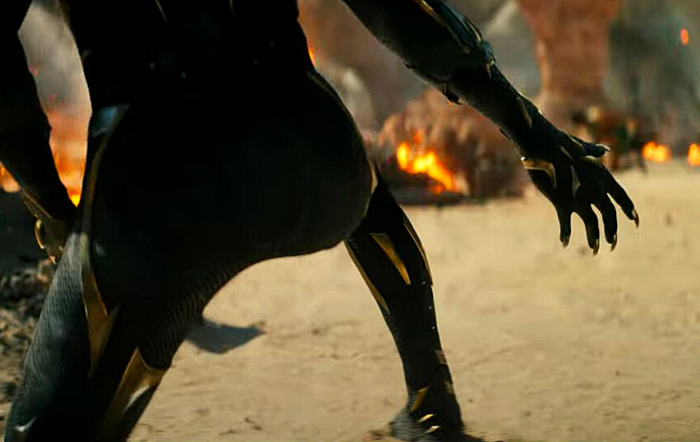 Fuente / Source

Wakanda Forever es una buena secuela; la decisión de repartir protagonismo en muchos personajes me pareció una gran idea y fue muy bien ejecutada por Cooler y Cole; me gusta en como cada una de las actrices tiene un momento y peso importante en el film que estuvo cerca de ser perfecto; lo otro que valoro es el merecido gran homenaje a Chadwick Boseman el cual por siempre estará ligado a este personaje y es que puedo comprarlo a lo que es Christopher Reeve como "Superman", son y serán actores que serán relacionados de forma inmediata y eso hace que sea especial está historia. Lamentablemente, no la considero perfecta porque se repite fallos que sucedieron en la película anterior; por ejemplo en las batallas que cierran en tercer acto las cuales no son emocionantes, son aburridas y creo que en esta oportunidad son peores; no entiendo como un film con un gran presupuesto tenga tan mal uso del CGI, todo es tan falso y que dan risa; puedo tomar como ejemplo el diseño de algunos trajes que me hicieron recordar a los villanos de los Power Rangers y eso me pareció muy mal y es que lo que a pesar de ser un buen film, con buenos diálogo y actuaciones, al final no puede considerarse como algo no perfecto, pero si de gran calidad y es que lamentablemente el cierre de esta cuarta fase afectó lo que pudo ser un film épico.
Wakanda Forever is a good sequel; the decision to distribute the protagonist in many characters seemed to me a great idea and was very well executed by Cooler and Cole; I like how each of the actresses has an important moment and weight in the film that was close to being perfect; the other thing I value is the deserved tribute to Chadwick Boseman who will be forever linked to this character and I can buy him as Christopher Reeve as "Superman", they are and will be actors that will be immediately related and that makes this story special. Unfortunately, I do not consider it perfect because it repeats failures that happened in the previous film; for example in the battles that close in the third act which are not exciting, they are boring and I think this time they are worse; I do not understand how a film with a big budget has such a bad use of CGI, everything is so fake and laughable; I can take as an example the design of some costumes that reminded me of the villains of the Power Rangers and that seemed to me very bad and what despite being a good film, with good dialogue and performances, in the end can not be considered as something not perfect, but of great quality and is that unfortunately the closure of this fourth phase affected what could have been an epic film.

Black Panther: Wakanda Forever| Official Trailer

Cover image edited in canva; the image was taken from the following source