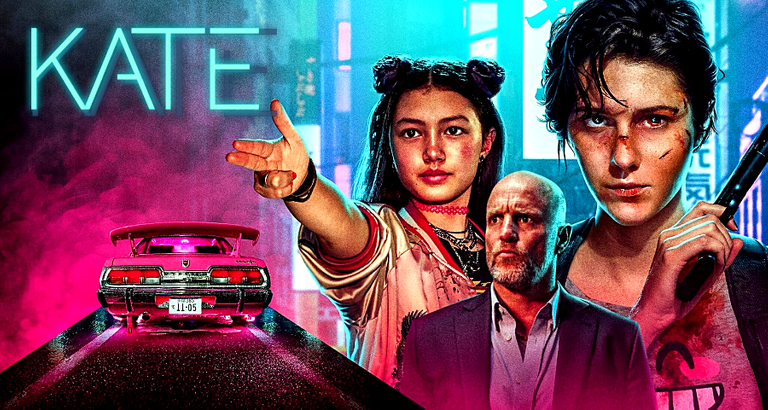 ESPAÑOL
Una mujer buscará sobrevivir a sus últimas 24 horas de vida para obtener su venganza... "Kate"
En el mundo del cine sobran historias de redención, historias de personajes que viven en mundos peligrosos, pero llega un momento que hace qué ocurra un despertar y que haga que estás peligrosas personas tengan un cambio de vida aunque nunca será fácil salir de un mundo violento y lo que siempre hace que ocurra esos cambios es el amor, sea por una pareja o sea por una hija o hijo o por alguien que adopta eso en la vida de una persona; con esto que describo vemos lo difícil de ser original en el cine, pero como siempre he dicho, si se hacen las cosas bien, entonces no importa mucho que tan repetitiva sea un a historia, importa más que hayan buenos personajes, buenas escenas y que sea un entretenido film.
ENGLISH
A woman will seek to survive her last 24 hours of life to get her revenge.... "Kate"
In the world of cinema there are plenty of stories of redemption, stories of characters living in dangerous worlds, but there comes a time that makes what happens an awakening and that makes these dangerous people have a change of life although it will never be easy to get out of a violent world and what always makes these changes occur is love, either for a partner or for a daughter or son or someone who adopts that in the life of a person; with this I describe we see how difficult it is to be original in the cinema, but as I have always said, if things are done well, then it does not matter much how repetitive a story is, it matters more that there are good characters, good scenes and that it is an entertaining film.

Kate | Official Trailer

"Kate" un film de acción que nos relata la historia de una mujer, asesina a sueldo quien en Japón cumple con un número de contrato el cual ella tiene muy poco conocimiento, solo su mentor, amigo, padre adoptivo, Varrick, sabe a quién debe eliminar, pero justamente en uno de sus contratos ocurre algo que ella no está dispuesta a hacer y es en ese momento en dónde cree que su vida no puede pasarla con un arma en sus manos quitándole la vida a desconocidos y es por eso que decide aceptar un último contrato y retirarse, pero lo que no sabe es que ha sido envenenada, afectando su misión y revelando quien es a un gran grupo de poderosos enemigos, es por eso que solo tendrá 24 horas para encontrar a quienes le hicieron daño y tener redención de una vida llena de violencia.
"Kate" an action film that tells the story of a woman, an assassin for hire who in Japan fulfills a number of contract which she has very little knowledge, only her mentor, friend, adoptive father, Varrick, knows who to eliminate, but just in one of her contracts something happens that she is not willing to do and it is at that moment where she believes that her life can not spend it with a gun in her hands taking the lives of strangers and that is why she decides to accept one last contract and retire, But what she does not know is that she has been poisoned, affecting her mission and revealing who she is to a large group of powerful enemies, which is why she will only have 24 hours to find those who hurt her and have redemption from a life full of violence.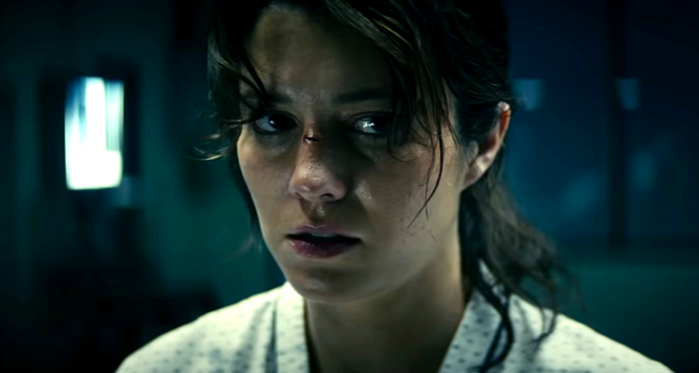 Fuente / Source

La dirección vino por parte de Cedric Nicolas-Troyan, este es su segundo trabajo como director, a pesar de que en su carrera en el cine esté relacionado a todo lo que tiene que ver con los efectos especiales, en esta película toma ventaja en ese tema y desarrolla una buena escena de persecución de autos, ahora las escenas de acción hay muy buenas escenas en el comienzo que disminuyen de intensidad mientras transcurre está historia, está decisión la acepté porque es perfecta para la está historia de una mujer que debe luchar mientras su cuerpo es más débil por causa del veneno, ahora, el uso de la cámara es bueno en estás escenas, me gustó mucho las del combate mano a mano, es real, tosco y muy violento; me pareció un trabajo adecuado para esta historia.


El guion escrito por Umair Aleem, su historia es repetitiva y simple, no trata de hacer nada nuevo y no tengo muchos problemas con esto, pero soy de los que piensa que se pudo ser mejor en mostrar más drama con respecto al pasado de Kate, desde su vida de niña para que pudiera reflejarse a la vida del personaje de Ani, eso me fuera gustado más porque hasta fuera quedado mejor todo el tema del deseo que tiene Kate y que la motiva a cambiar su vida de asesina a una normal; creo que el encuentro de las protagonistas de esta historia fue tardío y que debió aprovechar mejor el tiempo para que hubiera una relación entre ambas protagonistas.
The direction came from Cedric Nicolas-Troyan, this is his second work as a director, although in his career in movies he is related to everything that has to do with special effects, in this movie he takes advantage in that subject and develops a good car chase scene, now the action scenes there are very good scenes in the beginning that decrease in intensity while the story goes on, I accepted this decision because it is perfect for the story of a woman who must fight while her body is weaker because of the poison, now, the use of the camera is good in these scenes, I really liked the hand to hand combat scenes, it is real, rough and very violent; I thought it was an adequate work for this story.


The script written by Umair Aleem, his story is repetitive and simple, he doesn't try to do anything new and I don't have many problems with this, but I am one of those who think that it could have been better in showing more drama regarding Kate's past, from her life as a child so that it could be reflected to the life of Ani's character, I would have liked that more because it would have even been better the whole theme of the desire that Kate has and that motivates her to change her life from an assassin to a normal one; I think the meeting of the protagonists of this story was late and should have taken better advantage of the time for there to be a relationship between the two protagonists.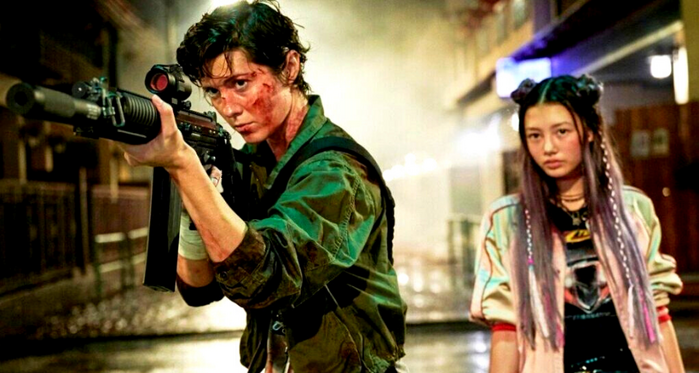 Fuente / Source

He visto varios films protagonizados por Mary Elizabeth Winstead, me gusta mucho verla en esta faceta de "Héroe de Acción", su breve desempeño en Birds of Prey fue de lo mejor y a pesar de lo poco, su interpretación de "Helena Bertinelli / The Huntress" para mí fue lo mejor; en esta película el personaje que interpreta es muy parecido al que cité anteriormente, es pasional, lleno de rabia y directo, creo que por eso es muy poco expresiva con respecto a lo que quiere o de cómo ayudar a otros, lo único que conoce es el cómo matar y cuando es lo único que sabes hacer, entonces eso se transforma en la única respuesta que consigue para enfrentar cualquier situación, a pesar de lo poco expresiva, limitada por el guion de esta historia, su trabajo es muy bueno, sus acrobacias y la coreografía de las peleas son muy buenas y su actitud igual lo es, experiencia tienen esta actriz que ya a demostrado siendo una Final Girl o Scream Queen con respecto a cómo debe interpretar a una mujer fuerte que no teme al enemigo que enfrente.
I have seen several films starring Mary Elizabeth Winstead, I really like to see her in this facet of "Action Hero", her brief performance in Birds of Prey was the best and despite the little, her interpretation of "Helena Bertinelli / The Huntress" for me was the best; in this movie the character she plays is very similar to the one I mentioned before, she is passionate, full of rage and direct, I think that's why she is not very expressive about what she wants or how to help others, the only thing she knows is how to kill and when that's the only thing you know how to do, then that becomes the only answer she gets to face any situation, Despite the little expressive, limited by the script of this story, her work is very good, her acrobatics and the choreography of the fights are very good and her attitude is just as good, experience have this actress who has already demonstrated being a Final Girl or Scream Queen with respect to how she should play a strong woman who is not afraid of the enemy she faces.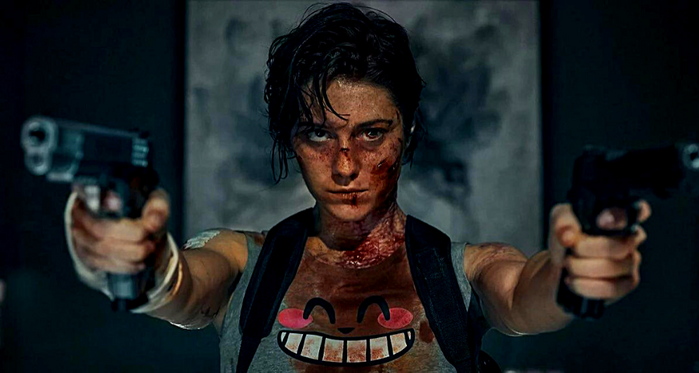 Fuente / Source

Kate tiene mucha influencia en varias películas tales como John Wick, Kill Bill, de estas dos son muy claras, pero he visto un parecido de Mary Elizabeth Winstead al que tuvo Sigourney Weaver en ALIENS, esas influencias, junto a las varias tomas que parece que fueron tomadas de algún anime fue algo que me pareció genial de este film y es que a pesar de no ser perfecta, me entretuvo, me pareció genial en varias escenas de acción, no fue un film extremadamente exagerado, pero tampoco es aburrido; ojalá que Winstead haga más personajes de este tipo, en diferentes situaciones o tal vez repetir estás actuaciones volviendo al género del terror, es muy buena actriz, pero lo mejor sin ninguna duda es su actitud, es una Rock Star en la gran pantalla. Este film fue estrenado en Netflix y espero que tenga la oportunidad de ver un film divertido con una buena protagonista y muy buena acción.
Kate has a lot of influence in several films such as John Wick, Kill Bill, of these two are very clear, but I have seen a resemblance of Mary Elizabeth Winstead to what Sigourney Weaver had in ALIENS, those influences, along with the several shots that seem to be taken from some anime was something that I thought was great about this film and despite not being perfect, I was entertained, I thought it was great in several action scenes, it was not an extremely exaggerated film, but it is not boring either; I hope that Winstead does more characters of this type, in different situations or maybe repeat these performances returning to the horror genre, she is a very good actress, but the best thing without any doubt is her attitude, she is a Rock Star on the big screen. This film was released on Netflix and I hope you have the opportunity to see a fun film with a good leading lady and very good action.

Cover image edited in canva; the image was taken from the following source .