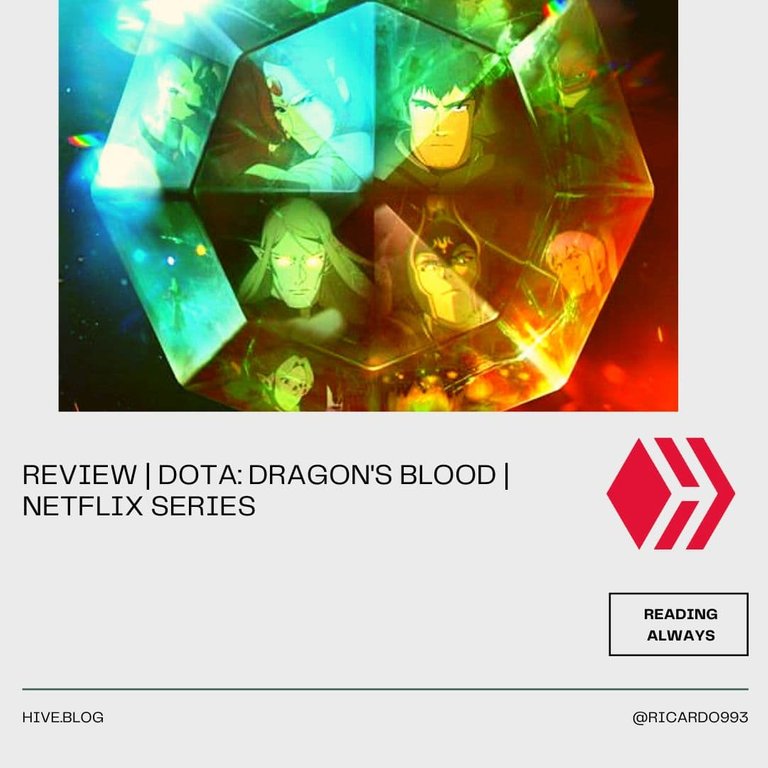 Ok, hello again Movies & TV Shows community. In this post, I thought about writing about the Star Trek remake trilogy that came out a few years ago but thought better of it. I was also interested in writing about Dota, no, I don't mean the video game, but the new Netflix series that recently came out.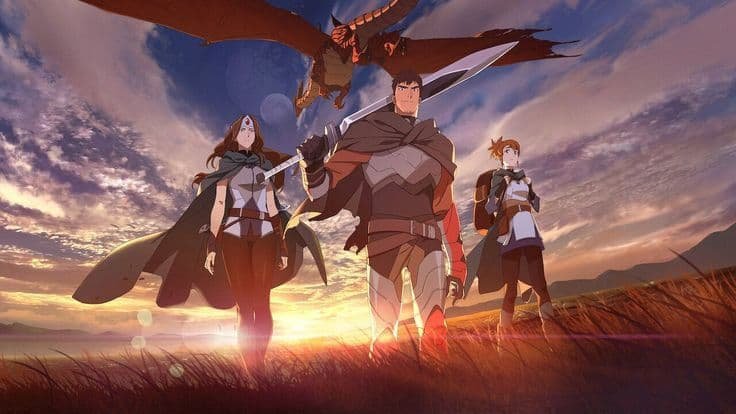 Source
Alright, introductions done let's continue a bit with the background. Dota 2 is a video game that belongs to the genre "real-time action strategies" I am not a gamer, so, when researching for this review I was a little surprised. Dota also means "Defense of the Ancients." Another interesting fact is that Dota was originally part of the Warcraft III games, but ended up breaking away and forming its world. The game was developed by Valve Corporation.
So much for the background to get into the subject, I'm not going to bore you with so much.
Ok, hola de nuevo comunidad de Movies & TV Shows. En esta publicación pensé en escribir sobre la trilogía remake de Star Trek, que salió hace unos años, pero lo pensé mejor. También estaba interesado en escribir de Dota, no, no me refiero al videojuego, sino a la nueva serie de Netflix que hace poco se estrenó.
Muy bien, hechas las presentaciones continuemos un poco con los antecedentes. Dota 2 es un videojuego perteneciente al género "estrategias de acción en tiempo real" No soy Gamer, por lo que, al investigar para esta reseña me sorprendí un poco. Dota significa también "Defense of the Ancients." Otro dato interesante es que al principio Dota era parte de los juegos de Warcraft III, pero acabo desenganchándose y formando su propio mundo. El juego fue desarrollado por la empresa Valve Corporation.
Hasta aquí llegamos con los antecedentes para entrar en materia, tampoco los voy aburrir con tanto.
Dota: Dragon's Blood animated series
Well, the animated series is Korean-American. Perfect for lovers of medieval and magic-filled worlds. The series has a "D" animation, but that does not detract from the effects or the story itself.
Being its first season, it hooks you from the first chapter with the anteroom of heroic and complex characters. Of course, the first and last chapters are amazing, leaving the viewer for a second season.
Bueno, la serie animada es coreana – estadounidense. Perfecto para los amantes de los mundos medievales y llenos de magia. La serie cuenta con una animación "D, pero eso no le quita mérito a los efectos o a la misma historia.
Siendo su primera temporada engancha desde el primer capítulo con la antesala de unos personajes heroicos y complejos. Eso sí, el primer capítulo y el último son asombrosos dejando al espectador por una segunda temporada.
What it's about
Aha! Let's get to the point. The story begins with two characters that open the possibilities in this fantasy world. In the first instance, we have Davion, a dragon knight who is dedicated to hunting them and boast of his well-deserved fame. Then we have Princess Mirana, who is trying to track down some stolen items that play a major role throughout the series. Although the personalities and goals of the two are different, by fate they will work together in an epic that will change their lives.
¡Aja! Vamos al grano. La historia comienza con dos personajes que abren las posibilidades en este mundo de fantasía. En primera instancia tenemos a Davion, un caballero dragón que se dedica a cazarlos y jactarse de su merecida fama. Luego tenemos a la princesa Mirana, que intenta dar con unos objetos robados que tiene un papel de gran envergadura en toda la serie. Aunque las personalidades y objetivos de ambos sean distintos, por obra del destino trabajarán juntos en una epopeya que cambiará sus vidas.
The message conveyed by the series
The series is beautifully crafted, I think I've already said that several times. Anyway, it is full of intrigues, betrayals, and ancient stories. Its fantasy world is an eye-opener that I hope in the second season they show more.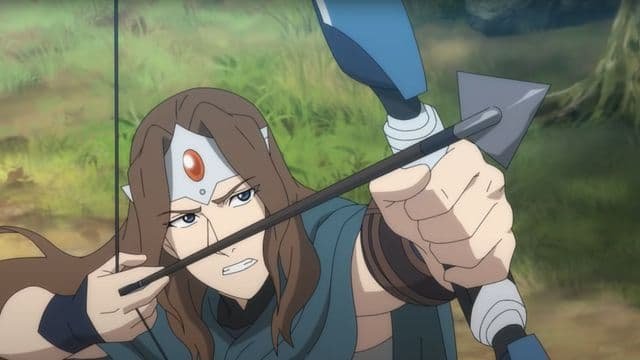 Source
The message I saw most there is that we never know whose interests we serve. We may have goals and dreams, but we never know who is pulling our strings for us until it is too late. Freedom, honor, and solidarity will be overshadowed by the selfishness, grudges, and revenge of much more powerful beings or creatures.
La serie está bellamente elaborada, creo que ya lo he dicho varias veces. En fin, está llena de intrigas, traiciones e historias antiguas. Su mundo fantasioso es un abrebocas que espero que en la segunda temporada muestren más.
El mensaje que más vi allí es que nunca sabemos a qué intereses servimos. Podemos tener objetivos y sueños, pero nunca sabemos quiénes mueven los hilos por nosotros hasta que ya es demasiado tarde. La libertad, el honor y la solidaridad quedarán opacados por el egoísmo, rencores y venganzas de seres o criaturas muchas más poderosas.
Recommendation
I don't know if the story of video games is the same. I have never played the games.
The series is entertaining, I won't deny it. It consists of eight episodes that can be watched in one day. And believe me, I did it in two days, but it was because I didn't want to finish the series. Seriously it was addictive, every end of an episode leaves you wanting to know what will happen next.
I don't know how the reviews have been regarding the series, but in my personal opinion the story is well crafted, solid and the actions are taken give it a spectacular ending for its first season.
Seriously, don't waste your time. Turn on your TV or cell phone, put on Dota, and enjoy a while to disconnect from reality.
Si la recomiendo ¡Ojo! Desconozco si la historia de los videojuegos sea la misma. Nunca he jugado los juegos.
La serie es entretenida, no se los voy a negar. Consta de ocho episodios que pueden verse en un día. Y créanme, yo lo hice en dos días, pero era porque no quería terminar la serie. En serio era adictiva, cada final de un capítulo te deja queriendo saber que pasará a continuación.
No sé cómo han sido las críticas respecto a la serie, pero en mi opinión personal la historia está bien elaborada, es sólida y las acciones llevadas a cabo le dan un final espectacular para ser su primera temporada.
En serio, no pierdan el tiempo. Prendan la TV o el celular, pongan Dota y disfruten un rato para desconectarse de la realidad.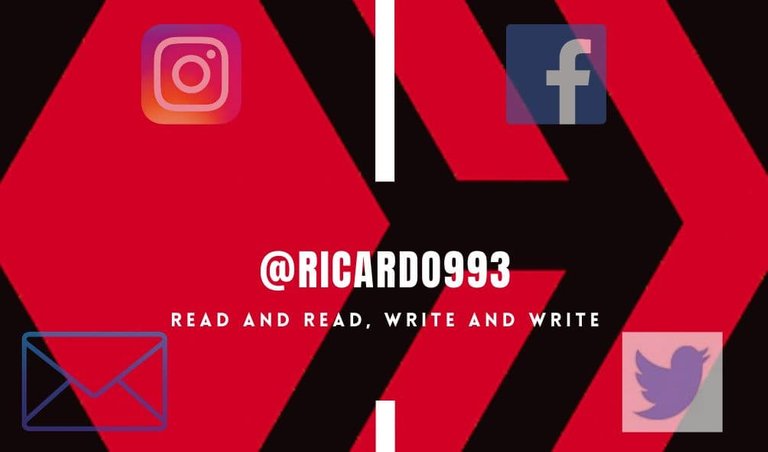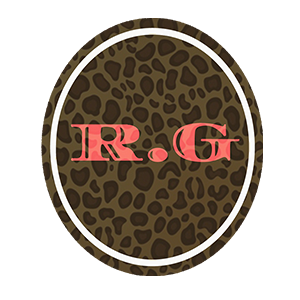 Cover and Banner made in Canva, Image taken, Separators made in Photoshop.