Source 1 Source 2
Edited on Canva


ENG
---
There is always a bad vibe when the concept of Death is mentioned. Even though the topic is scary we all know that we won't make it out of this universe alive. Unless someone invents an immortality serum, one way or the other we will all leave this world behind with nothing but our memories and impact on other lives. There are many beliefs on what happens when a person takes his last breath and what comes next. Will a person cease to exist, find peace in a spiritual paradise or get recruited into the Rest In Peace Department?
R.I.P.D. is a movie that I initially saw almost 9 years ago when it was released. The movie explores the topic of death and the afterlife and turns it into something very less scary. I remember watching this movie with my parents and siblings, laughing and just having a good time so I thought, "Why not see it again?" A few days ago, I decided to watch this movie again just so I can reminisce and have a good laugh. Now, I'm here with a little description of the movie and my thoughts on it.
Are you a fan of action packed comedy films? Are you a Ryan Reynolds fan? Then stick with me in this review as we experience the afterlife in the R.I.P.D.

About "R.I.P.D."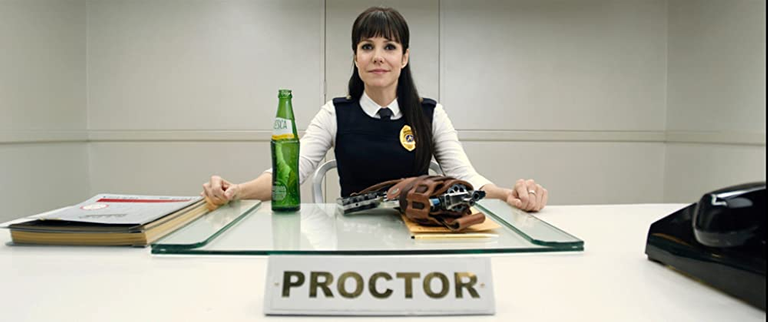 Source
---
The movie opens up to a huge fat humanoid creature running through a door and two dudes pursuing it into the streets. We can hear the voice of one of the characters giving a short narration as the two dudes try to capture the creature who, for his size, is surprisingly quick and acrobatic. When the narrator is hit by a car, we are taken back to 3 or 4 days ago, when the story begins.
Nick Walker is a loving husband to his wife Julia and a cop for the Boston Police Department. Julia thinks her husband is an upright policeman but she doesn't know the illegal things he does so they can have a better life. Nick, seeing how happy Julia is with their current state, decides to quit his crooked ways so he doesn't jeopardize their lives. He tells his partner, Hayes, about his decision and they both agree to quit their dirty ways.
When the police department gets a tip on a high profile meth case, all units are a go. Helicopters, cop cars, Swat Vans and other cool cars rush to the base of the meth dealer to get their job done with Nick and Hayes basically leading the entire operation. When they get to the base, a really cool gun battle ensues but unfortunately, Nick is shot and killed.
While approaching judgement, Nick's Soul is pulled into an interrogation room where a lady offers him a 100 year job at the R.I.P.D. Nick accepts and is introduced to his partner, an obnoxious but funny older guy called Roy. The unlikely pair team up as they work to capture dead rotten humanoid souls called Deados.
On one of their cases, Nick and Roy discover a clue to a possibly bigger plan by the deados. During their investigation, Nick has to face the truth of betrayals and lies by people he trusted when he was alive. As the fate of living world hangs in the balance, Nick and Roy have to set aside their differences in order to bring the universe to order.
Will Nick and Roy be able to stop the deados? Will they be able to save the land of the living before it's too late? Will Nick be able to come to terms with the betrayal and learn to accept his fate? You know I can't tell you that. Check out the movie! :)

Movie analysis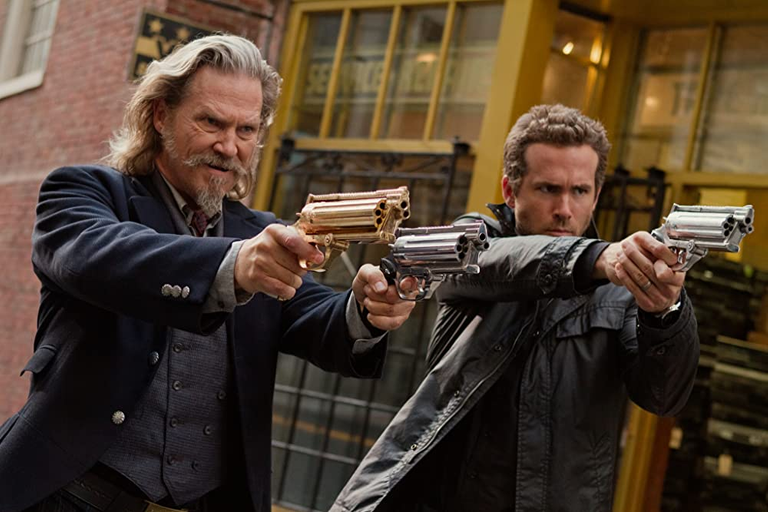 Source
---
Seeing R.I.P.D. again has been quite the experience for me. The first time I saw this movie, I wasn't really concerned with how it was produced or anything like that. So, in order to present this review to you awesome people, I had to see the movie again. Now, I want to talk about a couple of things that caught my attention in this movie.
1. Still funny
Back in 2013 when I saw this movie, I remember that everyone in the room had a good laugh. Seeing this movie again I have to say that it's still super funny. If you see a movie labeled as a comedy starring Ryan Reynolds, I think you should really expect quite the show.
Earlier, I mentioned this movie takes the concept of death and makes it a lot less funny. Well, I mean it. Apart from the normal wordplay and regular jokes, there is some really serious dark humor in this movie. There are a couple of jokes about death and the afterlife that would normally make a person uneasy but are really light and funny in this movie. It almost sounds like it would be fun to die (which I know is weird to say) or that dead people tell jokes about their deaths all the time. We can attribute this effect to excellent scripting. Speaking of which...
2. Great Chemistry between Roy and Nick:
Whoever wrote the script for this movie gets an A from me. In the beginning, it really seemed like Roy and Nick would make an awkward pair but I was really impressed by their chemistry. These guys were a really good fit for each other. They were able to match each other's energy in a way that would just keep you glued to the screen and laughing hard. You really cannot tell what would come out of the mouth of either of these guys. The ability of one character to quickly complement the words and actions of the other really keeps you guessing. This is something that was really nice for me to see because I have seen a couple of movies where the chemistry between the characters gets awkward and ruins the entire movie.
3. Cinematography and Soundtracks:
I'm no expert but the camera movements and angles in this movie were superb in my opinion. Some of the action scenes were at angles that looked like they were from a video game but not in a bad way. In fact, these angles were very important for emphasizing the comedy element of this movie.
For the music and soundtracks, I think they were good too. The soundtracks were properly matched to the right scenes. There were even some soundtracks that gave some scene a bit of a Mission Impossible vibe which I liked.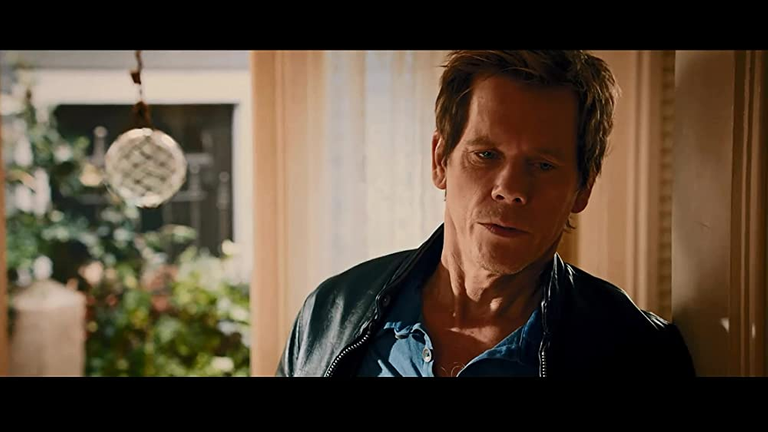 Source
---
4. The switch between characters:
I think this was the most impressive thing for me about R.I.P.D. You see, when these guys join the R.I.P.D. they are given a different identity. They look normal to each other but to the people on earth they look completely different.
There were scenes in the movie where there had to be a switch between the characters and I have to say, I was totally impressed by how it was handled. There were no loopholes that I could see. The whole thing was done naturally with the movie maintaining its flow. One scene we had Ryan as Nick and then, boom, we have an old Chinese guy trying to get Julia to recognize him (creepy). The switches were just amazing, convincing and hilarious too.
5. Everyone else did not matter:
When Nick initially arrived at the R.I.P.D. he was made to understand that the force was made up of the greatest officers and detectives that ever lived. Well, when something world threatening like an apocalypse happens you'd expect these awesome cops to be on the line and really effective but instead they were close to useless.
This movie was heavily centered around Nick, Roy, Julia and Hayes that there was really no room for any other character to shine. When the world was coming to an end I really expected to see the other officers go out and be useful but that wasn't the case. Except for Nick and and Roy, only a handful of officers went out to try and stop the apocalypse. Those that were available did not even get to kill one deado. They were just defeated easily while Nick and Roy did all the heavy lifting. I don't know about you but I'm guessing that the greatest officers in history shouldn't be taken down so easily by average Joe deados on a leveled playing field.
6. Weird CGI:
Ok something I didn't like about this movie is the way the Deados look. Gosh the deados looked so awful and fake. It was very clear that they were not real. I think the producers should have put more effort into making these creatures a little more scary and a little less rubber. Maybe the movie was supposed to be more fun and less scary I guess.

Actors and their characters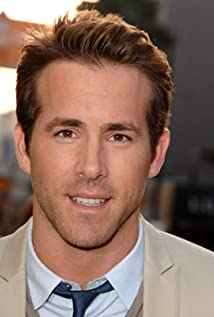 Source
I watched this movie again because of this guy. Ryan Reynolds played the character of Nick, the rookie officer in the R.I.P.D. Nick is a good cop to the outside world but deep down he has some questionable morals. When he dies, he is extremely desperate to return to his wife. Compared to other Ryan Reynolds movies, this character is a little more quiet and observative. He takes his cases seriously and doesn't let anything get in his way. Despite his serious personality, he knows just what to say to keep his character fun and likeable.
---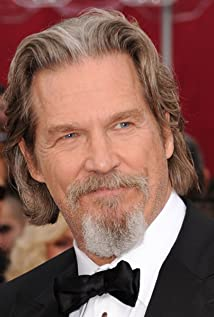 Source
Jeff Bridges takes over the talkative role in this movie with his character, Roy. The guy just doesn't stop talking. I can still hear his voice in my head.
Roy comes off as obnoxious in the beginning but his character lightens up. This guy has trust issues because he was betrayed by his partner when he was alive. He is really insensitive about Nick's plight but is triggered when his past is mentioned. He finds it difficult to follow orders and likes to do things his way. Although his methods are reckless most times, he gets the job done.
---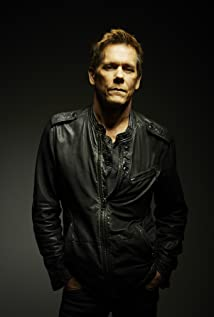 Source
Kevin Bacon plays the character of Hayes, Nick's partner when he was alive. This guy's character is really selfish, unremorseful and annoying. He is really manipulative and doesn't care who gets hurt in any situation. The guy might be an awful person but he is really ambitious and determined to accomplish his goals.
---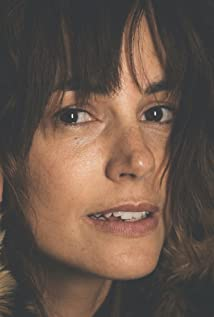 Source
Stephanie Szostak plays the role of Julie, Nick's wife. In the beginning, Julie is fun and bubbly but she becomes devastated after her husband dies. This lady's character comes off as kind of naive. She is totally oblivious to her husband's crooked side and secrets so she is clearly shocked when she begins to find out about them. I think this character was not properly developed. There wasn't so much time given to actually feel her grief after Nick died. If she was developed better, I think this movie would have had a different emotional effect.
---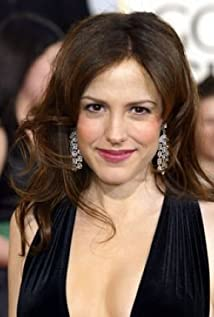 Source
Mary-Louise Parker plays the character of Proctor, the supervisor of the R.I.P.D. I really don't know how to describe this character. You can say that she is generally weird. She is the type of person that likes to follow the chain of command but she's also not too rigid. She is kind of bossy but also really approachable. Sometimes she just says or does things that are just strange.

My Big Take on R.I.P.D.
R.I.P.D. has a good plot, a good storyline and actors who did great with their characters. The idea of having a job of protecting the living after death is really cool if you think about it. The plot is not perfect but it doesn't ruin the movie. Even though my standards for movies have increased over the years, seeing this one again was worth the hour and a half. If you're looking for a means to unwind and just have a good laugh, then I'll recommend this movie. Go ahead and check it out but don't forget to keep an open mind.
I give this movie a rating of 7.5/10.
You want some of the undead action? Well you can check out the trailer ;)
---

Thanks for your time!


ESP
---
Siempre hay una mala vibra cuando se menciona el concepto de Muerte. Aunque el tema da miedo, todos sabemos que no saldremos vivos de este universo. A menos que alguien invente un suero de la inmortalidad, de una forma u otra todos dejaremos atrás este mundo con nada más que nuestros recuerdos y el impacto en otras vidas. Hay muchas creencias sobre lo que sucede cuando una persona toma su último aliento y lo que sigue. ¿Dejará de existir una persona, encontrará paz en un paraíso espiritual o será reclutada en el Departamento Descanse en Paz?
R.I.P.D. es una película que vi inicialmente hace casi 9 años cuando se estrenó. La película explora el tema de la muerte y el más allá y lo convierte en algo mucho menos aterrador. Recuerdo ver esta película con mis padres y hermanos, reír y pasar un buen rato, así que pensé: "¿Por qué no verla de nuevo?". Hace unos días, decidí volver a ver esta película solo para poder recordar y reírme un poco. Ahora, estoy aquí con una pequeña descripción de la película y mis pensamientos sobre ella.
¿Eres fanático de las películas de comedia llenas de acción? ¿Eres fan de Ryan Reynolds? Entonces quédese conmigo en esta revisión mientras experimentamos la vida después de la muerte en el R.I.P.D.

Acerca de "R.I.P.D."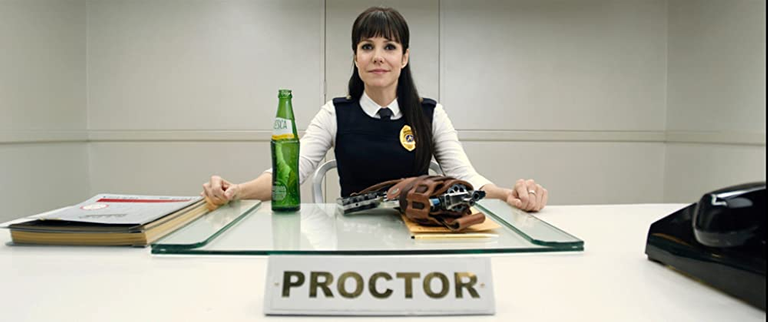 Fuente
---
La película comienza con una criatura humanoide enorme y gorda que atraviesa una puerta y dos tipos la persiguen por las calles. Podemos escuchar la voz de uno de los personajes dando una breve narración mientras los dos tipos intentan capturar a la criatura que, para su tamaño, es sorprendentemente rápida y acrobática. Cuando el narrador es atropellado por un automóvil, retrocedemos a 3 o 4 días atrás, cuando comienza la historia.
Nick Walker es un esposo amoroso para su esposa Julia y un policía del Departamento de Policía de Boston. Julia cree que su esposo es un policía honrado pero no sabe las cosas ilegales que hace para que puedan tener una vida mejor. Nick, al ver lo feliz que está Julia con su estado actual, decide dejar sus caminos torcidos para no poner en peligro sus vidas. Le cuenta a su compañero, Hayes, sobre su decisión y ambos acuerdan dejar sus caminos sucios.
Cuando el departamento de policía recibe una pista sobre un caso de metanfetamina de alto perfil, todas las unidades se ponen en marcha. Helicópteros, coches de policía, furgonetas Swat y otros coches geniales se apresuran a la base del traficante de metanfetamina para hacer su trabajo con Nick y Hayes básicamente liderando toda la operación. Cuando llegan a la base, se produce un tiroteo realmente genial, pero desafortunadamente, Nick recibe un disparo y muere.
Mientras se acerca el juicio, Nick's Soul es llevado a una sala de interrogatorios donde una dama le ofrece un trabajo de 100 años en el R.I.P.D. Nick acepta y le presentan a su compañero, un hombre mayor desagradable pero divertido llamado Roy. La improbable pareja se une mientras trabajan para capturar almas humanoides muertas y podridas llamadas Deados.
En uno de sus casos, Nick y Roy descubren una pista de un plan posiblemente mayor de los muertos. Durante su investigación, Nick tiene que enfrentarse a la verdad de las traiciones y mentiras de personas en las que confiaba cuando estaba vivo. Mientras el destino del mundo viviente pende de un hilo, Nick y Roy tienen que dejar de lado sus diferencias para poner orden en el universo.
¿Podrán Nick y Roy detener a los muertos? ¿Serán capaces de salvar la tierra de los vivos antes de que sea demasiado tarde? ¿Podrá Nick aceptar la traición y aprender a aceptar su destino? Sabes que no puedo decirte eso. ¡Mira la película! :)

Análisis de Películas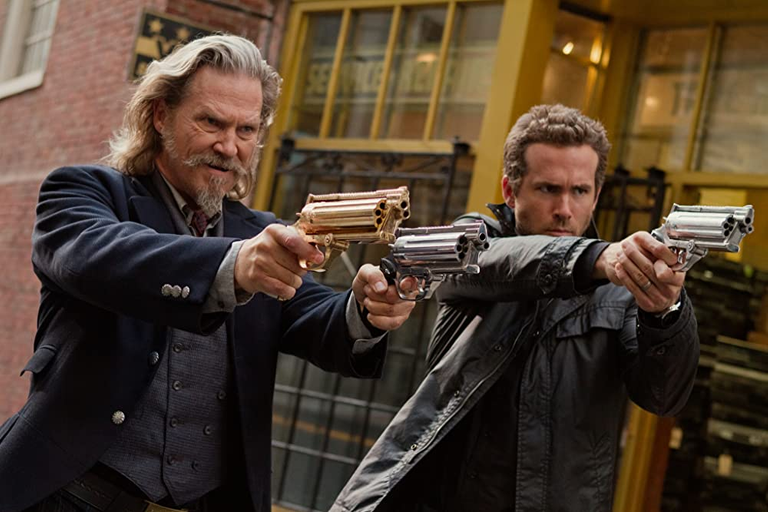 Fuente
---
Ver R.I.P.D. de nuevo ha sido toda una experiencia para mí. La primera vez que vi esta película, no estaba realmente preocupado por cómo se produjo ni nada por el estilo. Entonces, para presentarles esta reseña a ustedes, gente increíble, tuve que ver la película nuevamente. Ahora, quiero hablar sobre un par de cosas que me llamaron la atención en esta película.
1. Todavía divertido
En 2013, cuando vi esta película, recuerdo que todos en la sala se rieron mucho. Al volver a ver esta película, tengo que decir que sigue siendo súper divertida. Si ves una película etiquetada como una comedia protagonizada por Ryan Reynolds, creo que realmente deberías esperar un gran espectáculo.
Anteriormente, mencioné que esta película toma el concepto de muerte y lo hace mucho menos divertido. Bueno, lo digo en serio. Además de los juegos de palabras normales y las bromas regulares, hay algo de humor negro realmente serio en esta película. Hay un par de chistes sobre la muerte y el más allá que normalmente harían que una persona se sintiera incómoda, pero que son realmente ligeros y divertidos en esta película. Casi parece que sería divertido morir (lo que sé que es raro decirlo) o que los muertos cuentan chistes sobre sus muertes todo el tiempo. Podemos atribuir este efecto a una excelente secuencia de comandos. Hablando de que...
2. Gran Química entre Roy y Nick:
Quienquiera que haya escrito el guión de esta película obtiene una A de mí. Al principio, realmente parecía que Roy y Nick harían una pareja extraña, pero me impresionó mucho su química. Estos chicos encajaban muy bien el uno con el otro. Fueron capaces de igualar la energía del otro de una manera que te mantendría pegado a la pantalla y riéndote a carcajadas. Realmente no puedes decir lo que saldría de la boca de cualquiera de estos tipos. La habilidad de un personaje para complementar rápidamente las palabras y acciones del otro realmente te hace adivinar. Esto es algo que fue muy agradable de ver para mí porque he visto un par de películas en las que la química entre los personajes se vuelve incómoda y arruina toda la película.
3. Cinematografía y bandas sonoras:
No soy un experto, pero en mi opinión, los movimientos y ángulos de la cámara en esta película fueron excelentes. Algunas de las escenas de acción estaban en ángulos que parecían sacados de un videojuego, pero no en el mal sentido. De hecho, estos ángulos fueron muy importantes para enfatizar el elemento de comedia de esta película.
En cuanto a la música y las bandas sonoras, creo que también estuvieron bien. Las bandas sonoras se combinaron correctamente con las escenas correctas. Incluso hubo algunas bandas sonoras que le dieron a alguna escena un poco de ambiente de Misión Imposible que me gustó.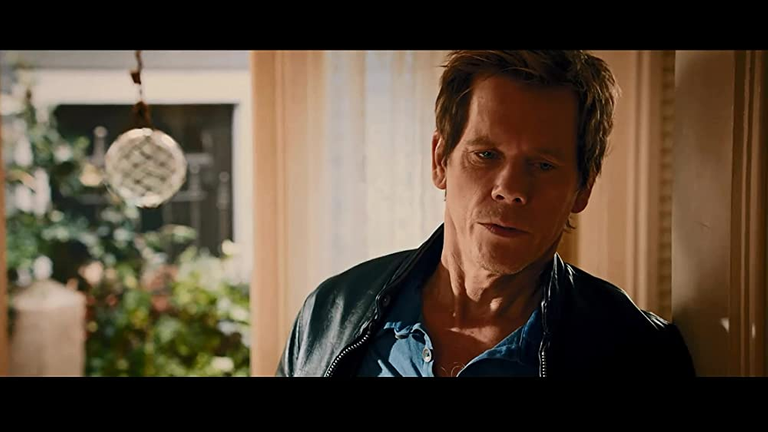 Fuente
---
4. El cambio entre personajes:
Creo que esto fue lo más impresionante para mí de R.I.P.D. Verás, cuando estos tipos se unen al R.I.P.D. se les da una identidad diferente. Se ven normales entre sí, pero para las personas en la tierra se ven completamente diferentes.
Había escenas en la película en las que tenía que haber un cambio entre los personajes y tengo que decir que me impresionó mucho cómo se manejó. No había escapatorias que yo pudiera ver. Todo se hizo de forma natural con la película manteniendo su flujo. En una escena teníamos a Ryan como Nick y luego, boom, tenemos a un viejo chino tratando de que Julia lo reconozca (espeluznante). Los interruptores fueron simplemente asombrosos, convincentes e hilarantes también.
5. Todos los demás no importaron:
Cuando Nick llegó inicialmente al R.I.P.D. se le hizo comprender que la fuerza estaba compuesta por los mejores oficiales y detectives que jamás hayan existido. Bueno, cuando sucede algo que amenaza al mundo como un apocalipsis, esperarías que estos increíbles policías estuvieran en la línea y fueran realmente efectivos, pero en cambio fueron casi inútiles.
Esta película se centró en gran medida en Nick, Roy, Julia y Hayes, por lo que realmente no había espacio para que brillara ningún otro personaje. Cuando el mundo estaba llegando a su fin, realmente esperaba ver a los otros oficiales salir y ser útiles, pero ese no fue el caso. A excepción de Nick y Roy, solo un puñado de oficiales salió para intentar detener el apocalipsis. Los que estaban disponibles no llegaron a matar ni un muerto. Simplemente fueron derrotados fácilmente mientras que Nick y Roy hicieron todo el trabajo pesado. No sé ustedes, pero supongo que los mejores oficiales de la historia no deberían ser derribados tan fácilmente por Joe deados promedio en un campo de juego nivelado.
6. CGI extraño:
Ok, algo que no me gustó de esta película es la forma en que se ven los Deados. Dios, los muertos se veían tan horribles y falsos. Estaba muy claro que no eran reales. Creo que los productores deberían haberse esforzado más en hacer que estas criaturas fueran un poco más aterradoras y un poco menos elásticas. Tal vez se suponía que la película sería más divertida y menos aterradora, supongo.

Actores y sus personajes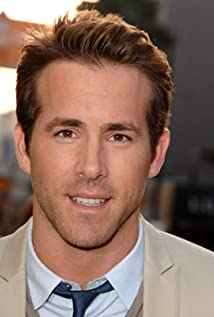 Fuente
Volví a ver esta película gracias a este tipo. Ryan Reynolds interpretó el personaje de Nick, el oficial novato en el R.I.P.D. Nick es un buen policía para el mundo exterior, pero en el fondo tiene una moral cuestionable. Cuando muere, está extremadamente desesperado para volver con su esposa. En comparación con otras películas de Ryan Reynolds, este personaje es un poco más tranquilo y observador. Se toma sus casos con seriedad y no deja que nada se interponga en su camino. A pesar de su personalidad seria, sabe exactamente qué decir para que su personaje siga siendo divertido y simpático.
---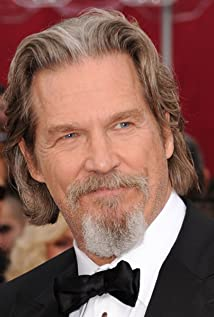 Fuente
Jeff Bridges asume el papel hablador en esta película con su personaje, Roy. El tipo no deja de hablar. Todavía puedo escuchar su voz en mi cabeza.
Roy parece desagradable al principio, pero su personaje se aclara. Este chico tiene problemas de confianza porque fue traicionado por su pareja cuando estaba vivo. Es realmente insensible a la difícil situación de Nick, pero se activa cuando se menciona su pasado. Le cuesta seguir órdenes y le gusta hacer las cosas a su manera. Aunque sus métodos son imprudentes la mayoría de las veces, hace el trabajo.
---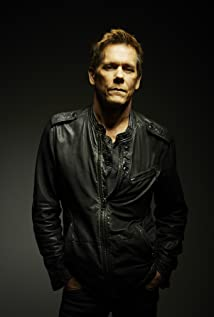 Fuente
Kevin Bacon interpreta el personaje de Hayes, el compañero de Nick cuando estaba vivo. El personaje de este chico es realmente egoísta, sin remordimientos y molesto. Es realmente manipulador y no le importa quién salga lastimado en cualquier situación. El tipo puede ser una persona horrible, pero es realmente ambicioso y está decidido a lograr sus objetivos.
---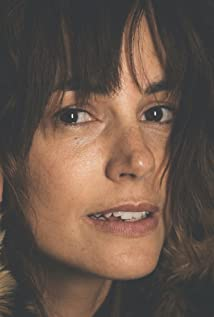 Fuente
Stephanie Szostak interpreta el papel de Julie, la esposa de Nick. Al principio, Julie es divertida y burbujeante, pero queda devastada después de la muerte de su esposo. El personaje de esta dama parece un poco ingenuo. Ella es totalmente ajena al lado torcido y los secretos de su esposo, por lo que claramente se sorprende cuando comienza a descubrirlos. Creo que este personaje no fue desarrollado adecuadamente. No hubo mucho tiempo para sentir realmente su dolor después de la muerte de Nick. Si se hubiera desarrollado mejor, creo que esta película habría tenido un efecto emocional diferente.
---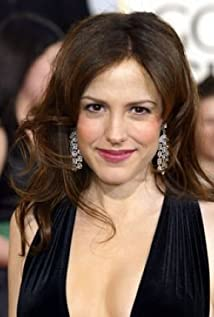 Fuente
Mary-Louise Parker interpreta el personaje de Proctor, el supervisor del R.I.P.D. Realmente no sé cómo describir a este personaje. Se puede decir que ella es generalmente rara. Es el tipo de persona a la que le gusta seguir la cadena de mando, pero tampoco es demasiado rígida. Ella es un poco mandona pero también muy accesible. A veces simplemente dice o hace cosas que son simplemente extrañas.

Mi gran opinión sobre R.I.P.D.
R.I.P.D. tiene una buena trama, una buena historia y actores que lo hicieron muy bien con sus personajes. La idea de tener un trabajo de protección de los vivos después de la muerte es realmente genial si lo piensas. La trama no es perfecta pero no arruina la película. Aunque mis estándares para las películas han aumentado a lo largo de los años, ver esta nuevamente valió la pena la hora y media. Si está buscando un medio para relajarse y simplemente reírse, le recomendaré esta película. Adelante, compruébalo, pero no olvides mantener la mente abierta.
Le doy a esta película una calificación de 7.5/10.
¿Quieres algo de la acción de los muertos vivientes? Bueno, puedes ver el tráiler ;)
---

¡Gracias por tu tiempo!