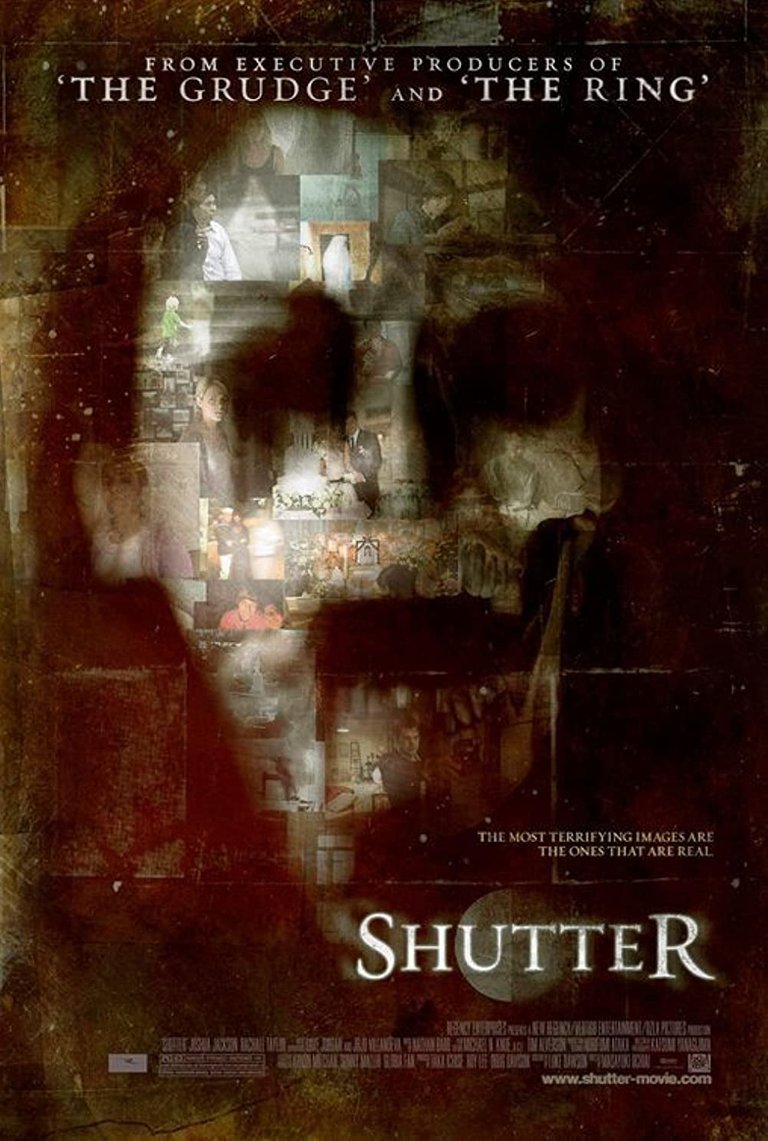 Retratos del Más Allá
Shutter tells the story of a newlywed couple Benjamin Shaw (Joshua Jackson) a renowned photographer and his beautiful wife Jane Shaw (Rachael Taylor). Although they had recently formalized their relationship and it was normal that they would enjoy their honeymoon, Benjamin could not refuse the job offer he had in Tokyo, Jane totally agreed to accompany him. Upon arriving in Japan when they were on their way to their destination they have an accident and both are unconscious, when they wake up Jane says that she ran over a woman but there was no trace of her, her body was not there and much less any trace of blood, the police went to the scene and found nothing suspicious so everything remained as it was, but Jane could not get out of her head that girl who had run over.
Retratos del más allá cuenta la historia de una pareja de recién casados Benjamin Shaw (Joshua Jackson) un reconocido fotógrafo y su hermosa esposa Jane Shaw (Rachael Taylor). A pesar de que recientemente habían formalizado su relación y lo normal era que disfrutarán su luna de miel, Benjamin no pudo rechazar la oferta de trabajo que tenía en Tokio, Jane totalmente de acuerdo decide acompañarlo. Al llegar a Japón cuando van de camino a su destino tienen un accidente y ambos quedan inconcientes, al despertar Jane asegura que atropelló a una mujer pero no había rastro de ella, no estaba su cuerpo y mucho menos ningún rastro de sangre, la policía acude al lugar y no hallan nada sospechoso así que todo quedó así, pero Jane no podía sacar se su cabeza a esa chica que había atropellado.
Since the accident Jane is involved in many inexplicable situations, Benjamin is very busy with his work and although he cares about his wife he does not give importance to things that have no logic until he begins to experience them. Something is very wrong and many of the clues are scattered in the photos. Is the couple going crazy or is the supposed accident girl behind it all?
Desde el accidente Jane se ve envuelta en muchas situaciones inexplicables, Benjamin está muy ocupado con su trabajo y aunque se preocupa por su esposa no le da importancia a las cosas que no tienen lógica hasta que él empieza a experimentarlas. Algo anda muy mal y muchas de las pistas están esparcidas en las fotos. ¿La pareja está enloqueciendo o es la supuesta chica del accidente la que está detrás de todo eso?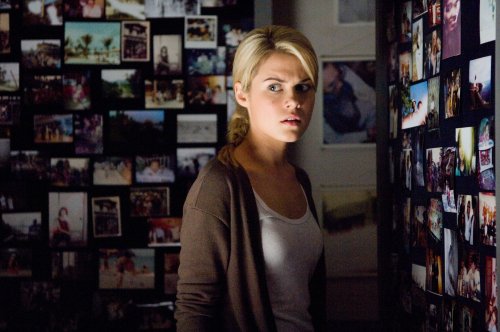 src
I had a long time without seeing a horror movie with that particular Asian touch that I love so much, the only thing is that for being a 2008 movie many of the effects are not very good, but all that is compensated by the story that I found quite peculiar. The truth is that at the beginning everything is very confusing and seems like just another horror movie, but as the story unfolds you start to tie up loose ends until everything takes shape awakening the interest to know what is going to happen next. You have to pay attention at all times to the dialogues to be able to intuit what is about to happen, otherwise you will miss a lot of things and the story will lose that special touch.
Tenía mucho tiempo sin ver una película de terror con ese particular toque asiático que tanto me encanta, lo único es que por ser una película del 2008 muchos de los efectos no son muy buenos, pero todo eso de ve compensado por la historia que me pareció bastante peculiar. La verdad es que al principio todo es muy confuso y parece una película de terror más, pero a medida que la historia se desarrolla empiezas a atar cabos hasta que todo va tomando forma despertando el interés por saber qué es lo siguiente que va a suceder. Hay que prestar atención en todo momento a los diálogos para poder intuir lo que está por suceder, de lo contrario dejarás pasar muchas cosas y la historia perderá ese toque especial.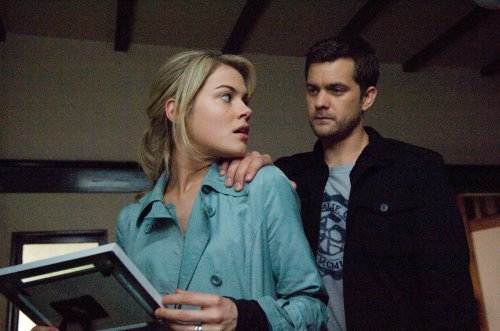 src
As in my previous review I saw this movie by accident on TV, but unlike the previous one this one is a big screen movie and the great thing is that when I finished that one this one started and although I must say that the special effects took away a lot from it, I am more into the story and the truth is that I liked it a lot, the twists seemed appropriate and the script was good. I enjoyed the way they slowly released the information, I didn't think it was slow, but rather appropriate to keep you interested at all times and I really liked the fact that everything unexplainable had a reason for being, it wasn't just about an evil spirit or something like that.
Al igual que en mi anterior reseña esta película la vi por accidente en la TV, pero a diferencia de la anterior está si es una película de la gran pantalla y lo genial es que al terminar aquella empezó está y aunque debo decir que los efectos especiales le restaron mucho, yo soy más de engancharme con la historia y la verdad es que me gustó mucho, los giros me parecieron apropiados y el guión estuvo bien. Disfruté la forma en la que poco a poco soltaban la información, no me pareció que fuese lenta, sino más bien apropiada para mantener el interés en todo momento y realmente me gustó el hecho de que todo lo inexplicable tuviera una razón de ser, no solo se trató de un espíritu malvado o algo así.
Personally if I would change a few things about the story to make it much more interesting, but even so I did enjoy what I saw and I found Jane's role somewhat refreshing, an American girl who was in a foreign country knowing nothing of their culture let alone the language and having those things against her she manages to search for answers without wasting any opportunity that came her way and more importantly, she didn't stop until she found something that made sense to her, deciphering little by little that all those apparitions that seemed meaningless and terrifying turn out to be something she didn't expect.
Personalmente si cambiaría unas cosas de la historia para que fuera mucho más interesante, pero aun así si disfruté de lo que vi y me pareció de cierta forma refrescante el papel de Jane, una chica americana que estaba en un país extranjero sin saber nada de su cultura ni mucho menos del idioma y teniendo esas cosas en contra ella se las arregla para buscar respuesta sin desaprovechar ninguna oportunidad que se le presentó y más importante aún, no se detuvo hasta que encontró algo que le parecía lógico, descifrando poco a poco que todas esas apariciones que parecían no tener sentido y eran aterradoras resultan ser algo que ella no esperaba.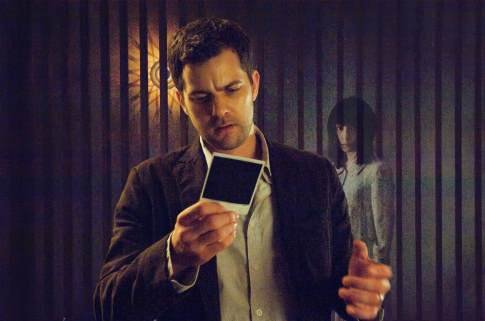 src
I have always been intrigued by movies that mix horror and mystery with photos, strong energies and the like, because despite not being something common it is said that instant cameras (the old ones particularly) were able to capture if there was something or someone else with us, because the photos reproduced by a camera of that type cannot be edited and in this movie they touch that subject, there is also a part of the story where they show a company that is dedicated to search for these photos where inexplicable things are seen, and they say that although many are montages others are real, all that seemed very interesting to me.
Siempre me han intrigado las películas que mezclan el terror y el misterio con las fotos, las energías fuertes y cosas así, porque a pesar de no ser algo común se dice que las cámaras instantáneas (las antiguas particularmente) eran capaces de captar si había algo o alguien más con nosotros, porque las fotos que reproduce una cámara de ese tipo no se pueden editar y en esta película tocan ese tema, además hay una parte de la historia donde muestran una compañía que se dedica a buscar estás fotos donde se ven cosas inexplicables, y dicen que aunque muchas son montajes otras si son reales, todo eso me pareció muy interesante.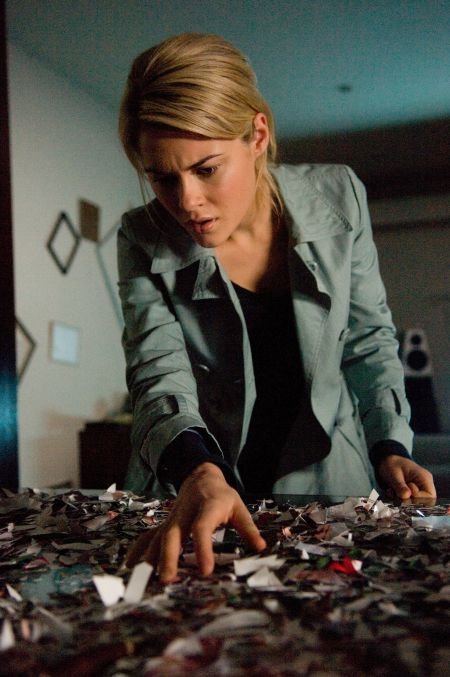 src
As for the acting I must highlight that of Rachael who plays Jane, honestly I did not expect much I had already seen that actress and is one of those who are very beautiful but do not contribute much more than the visual part, well so I saw her before this movie, I do not say that her performance was stellar or anything but it seemed a little more serious role and she played it very well, as for the other actors I do not have much to say their performances were fine, but the truth is that their characters were not a big deal, they didn't have much personality and that's what I didn't like, I think they should have focused a little more on developing Benjamin for obvious reasons, he is the main male character, but well it is known that in films of this genre they focus more on the story and the horror scenes rather than on the characters.
En cuanto a la actuación debo destacar la de Rachael que interpreta a Jane, sinceramente no esperaba mucho ya había visto a esa actriz y es de esas que son muy hermosas pero no aportan mucho más que la parte visual, bueno así la veía yo antes de esta película, no digo que su actuación fue estelar ni nada pero me pareció un papel un poco más serio y que lo interpretó muy bien, en cuanto a los demás actores no tengo mucho que decir su actuaciones estuvieron bien, pero la verdad es que sus personajes no eran la gran cosa no tenían mucha personalidad y eso es lo que principalmente no me gustó, pienso que debieron dedicarse un poco más en desarrollar mejor a Benjamin por obvias razones, es el personaje principal masculino, pero bueno se sabe que en las películas de este género se enfocan más en la historia y en las escenas de terror más que en los personajes.
Trailer
---
Should you watch it? | ¿Deberías verla?
I don't see why not, mainly if you enjoy the mystery and horror genre, if you can say that it is not a movie to watch more than once and beyond the special effects of that year I consider the story is good enough to leave aside those details. I know that if you are a fan of movies in general those things won't be a problem, but if you are a person who watches movies just for the sake of watching them then I don't think this is the movie for you, however keep in mind that this is just my opinion. It's worth watching, because from my perspective there are more positives than negatives, that's why I decided to write this review, so of course I do recommend it.
No veo porque no, principalmente si disfrutas del género de misterio y terror, si puede decir que no es una película para verla más de una vez y más allá de los efectos especiales de aquel año considero que la historia es lo suficientemente buena como para dejar a un lado esos detalles. Sé que si eres un fan de las películas en general esas cosas no serán un problema, pero si eres una persona que ve películas solo por verlas pues no creo que está sea la película para ti, sin embargo ten en cuenta que es solo mi opinión. Vale la pena verla, porque desde mi perspectiva son más los aspectos positivos que los negativos, por eso decidir escribir esta reseña, así que por su puesto si la recomiendo.
⭐⭐⭐☆☆