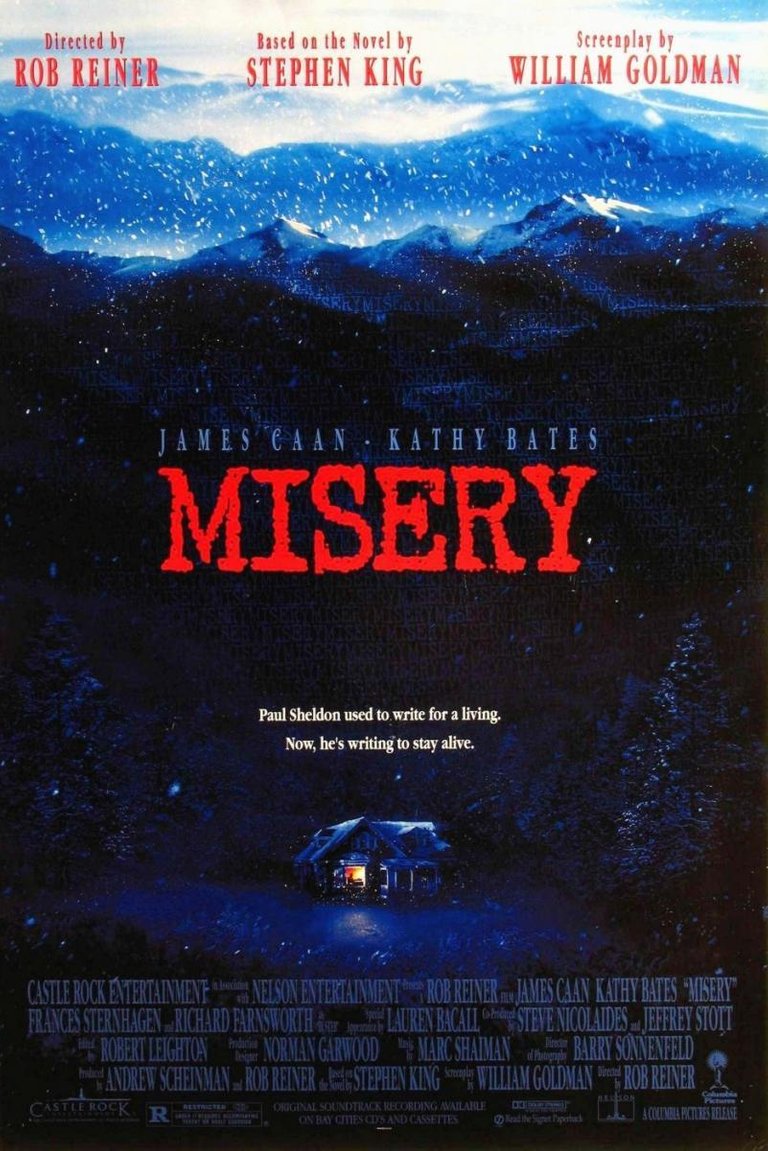 Poster



E N G L I S H
Continuing with the month of horror, within this contest sponsored by the user @wiseagent, I bring one of the most renowned cult films of this genre in the history of cinema. Not only is it a cinematic work well adapted from a book by the famous horror writer Stephen King, but it also contains a cast of performances that have masterfully sustained the entire film. I chose this film because it is one of my favorites from the 90s, the subject of the second week of this contest. If you want to know the details and participate, I'll leave you the rules in this link.
E S P A Ñ O L
Continuando con el mes del terror, dentro de este concurso patrocinado por el usuario @wiseagent, traigo una de las películas de culto de este género más renombradas de las historia del cine. No solo es una obra cinematográfica bien adaptada de un libro del famoso escritor del terror Stephen King, sino que también contiene un elenco de actuaciones que han sostenido magistralmente toda la película. Elegí este filme porque es uno de mis preferidos de los años 90s, tema de la segunda semana de este concurso. Si quieres conocer los detalles y participar, te dejaré las bases en este enlace.


Technical Data
Misery, is an American psychological horror film released in 1990. It was directed and produced by Rob Reiner through the film companies Castle Rock Entertainment and Nelson Entertainment. The screenplay was written by William Goldman, based on the novel of the same name by Stephen King. It starred Kathy Bates as Annie Wilkes* and James Caan as Paul Sheldon*. Cinematography was by Barry Sonnenfeld and music by Marc Shaiman. The film was distributed by Columbia Pictures.
Ficha Técnica
Misery, es una película estadounidense de terror psicológico estrenada en 1990. Fue dirigida y producida por Rob Reiner a través de las empresas cinematográficas Castle Rock Entertainment y Nelson Entertainment. El guion fue elaborado por William Goldman, basándose en la novela homónima de Stephen King. Fue protagonizada por Kathy Bates como Annie Wilkes y James Caan como Paul Sheldon. La fotografía fue elaborada por Barry Sonnenfeld y la música por Marc Shaiman. La empresa Columbia Pictures fue la encargada de distribuir la película.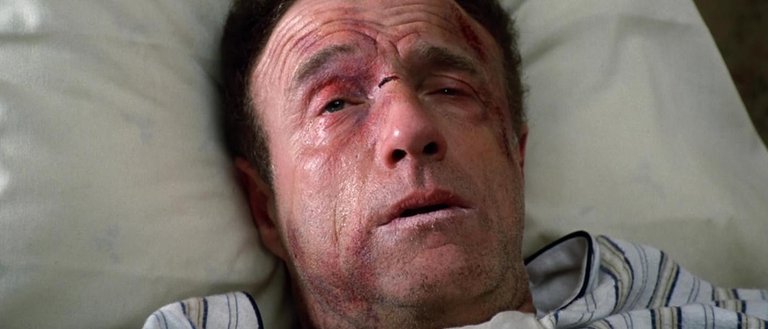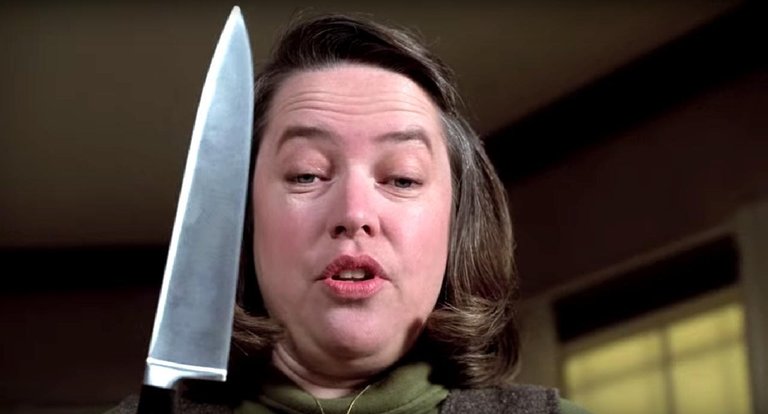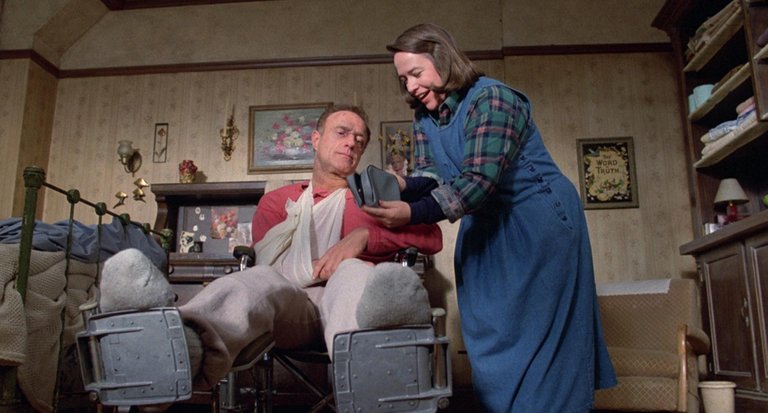 ---
Source

Synopsis
A famous and commercially successful romance writer named Paul Sheldon decides one day to kill off his most popular fictional character: a woman named Misery Chastain. Freed from her at last, he heads off to spend a few days at his quiet cabin in Colorado, to write a new novel so he can succeed in the eyes of the critics. Upon finishing a manuscript he sets out on a trip back to New York, but is struck by a terrible snowstorm that causes him to have a lethal accident. However, he is saved from death by a woman named Annie Wilkes, a professional nurse who cares for him and helps him recover. But it turns out that Annie is a Misery fan with a disorder that Paul slowly begins to notice. Frightened, he realizes that Annie only wants to keep him and now he must escape from her before she murders him.
Sinopsis
Un famoso escritor de novelas románticas con gran éxito comercial llamado Paul Sheldon, decide matar un día a su personaje ficticio más popular: una mujer llamada Misery Chastain. Liberado de ella por fin, se dirige a pasar unos días en su tranquila cabaña en Colorado, para escribir una novela nueva y poder triunfar ante la crítica. Al terminar un manuscrito emprende un viaje de vuelta a Nueva York, pero es azotado por una terrible tormenta de nieve que le provoca un letal accidente. Sin embargo, es salvado de la muerte por una mujer llamada Annie Wilkes, una enfermera profesional que cuida de él y lo ayuda a recuperarse. Pero resulta que Annie es una fan de Misery con un trastorno que Paul poco a poco comienza a notar. Asustado, se da cuenta que Annie solo quiere retenerlo y ahora deberá escapar de ella antes de que lo asesine.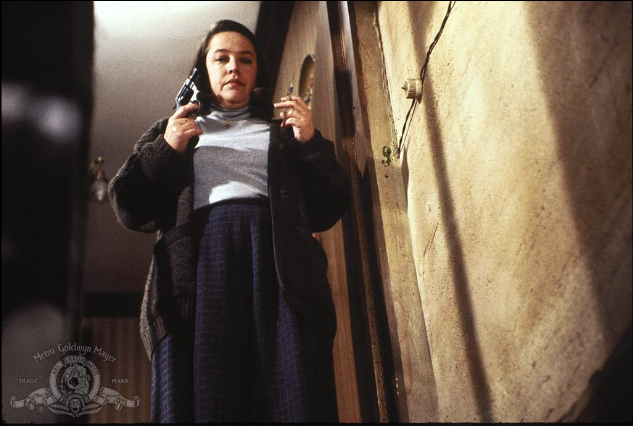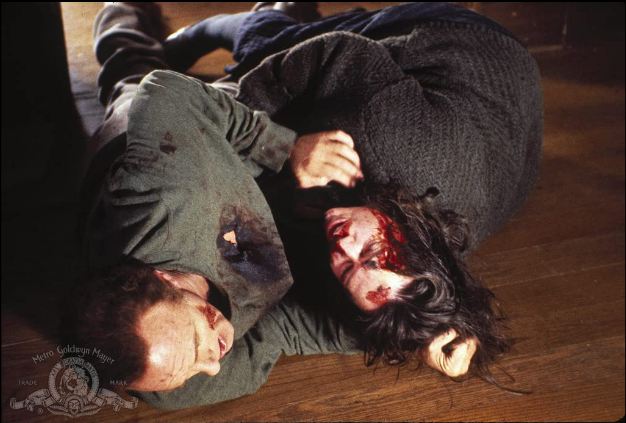 ---
Source

Personal opinion
From its plot that seems to be a crescendo of unusual things until they burst into our sanity, to the magnificent dark frames that give you a sense of discomfort, Misery, becomes one of the most representative cult films of its genre, putting it on par with American Psycho or Cell.
From an artistic perspective the film leaves a lot to be cut, having a simple story with endearing characters; both the protagonist and the antagonist. Kathy Bates' performance is spectacular and it is no wonder that she has won several awards for this excellent interpretation, in fact, it has been catalogued as the best performance of her career, receiving praise not only from the academy but also from Stephen King himself.
Some of the film adaptations based on King's books did not receive such good reviews, however they have become cult films, which have transcended beyond cinema and touched other art forms. Although I have many other favorites from the 90s, I preferred to stick with this one, as Kathy Bates and James Caan are a duo to admire.
The truth is that I don't have snippets of this movie, even though I saw it many years ago, I still remember the important scenes very well. Both innocence and cruelty can perfectly go hand in hand and that is one of the things this film warns us about. The suspense and drama are well intertwined, the characters have their own characteristics; I say this because Bates' character is more psychotic in the book, but this does not take away from the set of emotions he runs through, even showing us a contradictory face between regret and aggressiveness.
Finding and watching Misery again has caused me joy and I'm thankful they haven't made a remake of it, because, if they do, I hope the cast is up to par.
Opinión personal
Desde su trama que parece un crescendo de cosas inhabituales hasta irrumpir en nuestra cordura, hasta los magníficos fotogramas oscuros que te dan una sensación de incomodidad, Misery, se convierte en una de las películas de culto más representativas de su género, poniéndose a la par con American Psycho o Cell.
Desde una perspectiva artística la película deja mucho en tela para cortar, teniendo consigo una historia simple con unos personajes entrañables; tanto el protagonista como la antagonista. La actuación de Kathy Bates es espectacular y no es para menos que se haya ganado varios premios por esta excelente interpretación, de hecho, ha sido catalogado como la mejor actuación de su carrera, recibiendo elogios no solo de la academia sino también del propio Stephen King.
Algunas adaptaciones de las películas basadas en los libros de King, no recibieron tan buenas críticas, sin embargo se han convertido en películas de culto, las cuales han trascendido más allá del cine y tocando otros derivados del arte. Aunque tengo muchas otras favoritas de la década de los 90s, preferí quedarme con esta, ya que Kathy Bates y James Caan son un dúo de admirar.
La verdad que no tengo retazos de esta película, aunque la vi ya hace muchos años, todavía recuerdo muy bien las escenas importantes. Tanto la inocencia como la crueldad pueden ir perfectamente de la mano y esa es una de las cosas que nos advierte este filme. El suspenso y el drama están bien entrelazados, los personajes tienen sus propias características; esto lo digo porque el personaje de Bates es más psicótico en el libro, pero esto no le quita el conjunto de emociones que recorre, hasta mostrarnos una cara contradictoria entre lamento y agresividad.
Encontrar y ver Misery de nuevo me ha causado alegría y agradezco que no le hayan hecho un remake, pues, si lo hacen, espero que el elenco esté a la altura.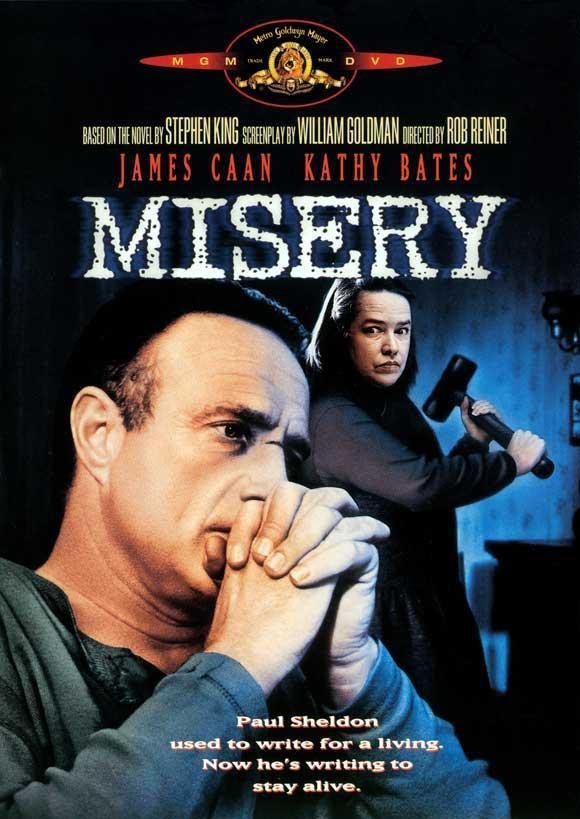 Poster 2

Conclusions
Drama, suspense, psychopathic action and confrontational moments where you gradually realize something is wrong through the eyes of the protagonist. You savor the discomfort and the imagery helps you brutally devour things, but this is a feast for the finale. Reiner's film introduces us to King's literature so thoroughly through imagery, it's best to go in and find out what I'm referring to. For horror lovers, Misery should be your choice for this month if you haven't seen the film.
Conclusiones
Drama, suspenso, acciones psicópatas y momentos de confrontación en los que te vas dando cuenta gradualmente que algo está mal a través de los ojos del protagonista. Saboreas la incomodidad y las imágenes te ayudan a devorar con brutalidad las cosas, pero este es un festín para el final. La película de Reiner nos introduce a la literatura de King tan detalladamente a través de imágenes, que es mejor entrar y averiguar a lo que me estoy refiriendo. Para los amantes del terror, Misery debe de ser su opción para este mes sino han visto la película.




Other publications of my authorship | Otras publicaciones de mi autoría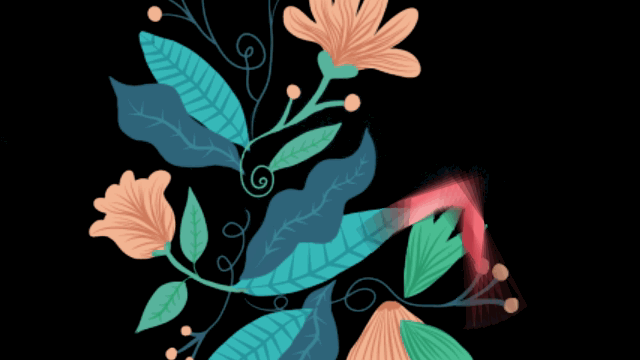 ¿Eres escritor? ¿No encuentras un lugar adecuado para colocar tus trabajos literarios? Unete a Literatos, una comunidad en Hive donde puedes publicar tus cuentos, poemas, ensayos literarios y novelas inéditos de tu propia autoría.

GIF elaborated by @equipodelta