I'm here again with another Netflix movie review and this time, you probably can tell from my title I'm not very pleased.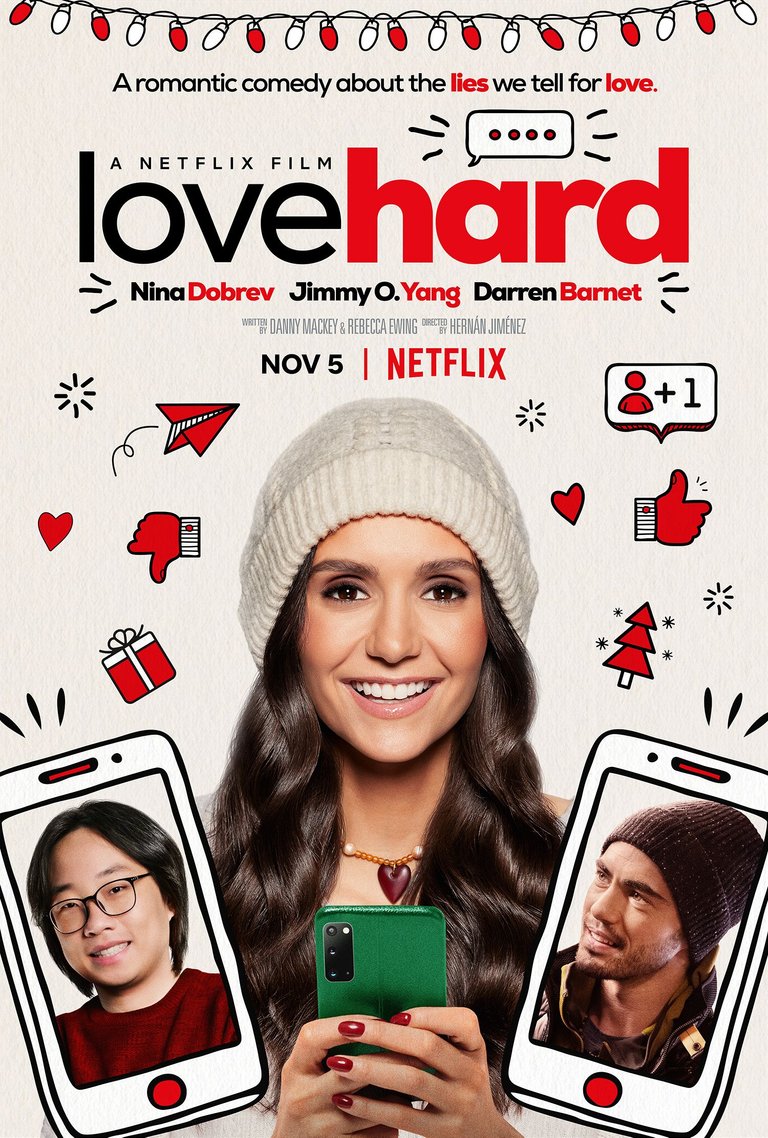 IMDb
Love Hard was released on Netflix on November 5, 2021 and it's an American romantic comedy and a Christmas movie. It stars Nina Dobrev, Jimmy O.Yang, Darren Barnet and Harry Shum Jr. and runs for 1hr 45 mins.
The Plot
Natalie is a column writer at a company in LA and her job is to write about her dating experiences which are usually fails. She keeps meeting the weirdest of the lot which makes for a great story for her column, exactly what the readers want.
After so many fails, she begins talking to a new guy who she's very much into and she feels like he could be the one. They text and talk on the phone for hours and he seems as real as he can be, so, she decides to surprise him for Christmas by paying him a visit at his hometown.
Her boss thinks it's a crazy idea to make the trip as he's certain Natalie would have just another failed date but this time, even worse because she'd be flying down to her disappointment. After giving it a brief thought, her boss changes his mind as he thinks this will make for a bigger and better story.
Armed with confidence and a lot of hype from her friend and colleague, she takes the trip and arrives in Lake Placid to see Josh. She first meets his parents and grandmother and for the big reveal, Josh, who's not exactly Josh.
She meets an Asian guy who's nothing like the American guy she'd seen in photos. A shocked Natalie meets an equally shocked Josh and she storms out of his family home after realising she had been catfished.
Josh apologises and promises to make it up to Natalie by introducing her to the actual guy in the photos, Tag, who he used to be friends with. Natalie agrees to his condition of pretending to be his girlfriend to gain some respect and attention from his family.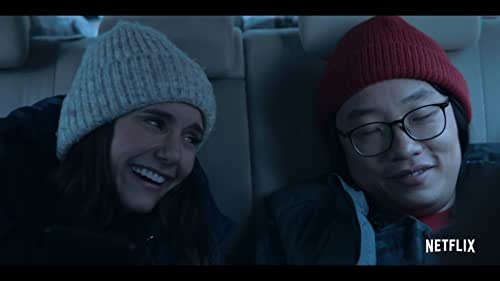 IMDb
Natalie is introduced to Tag and she pretends to be who she's not to please him. Josh's competitive brother Owen arrives the family house with his wife and a tug of who's got the most attention begins. Josh proposes to Natalie as soon as he notices Owen stealing the show and this leads to more lies and complications.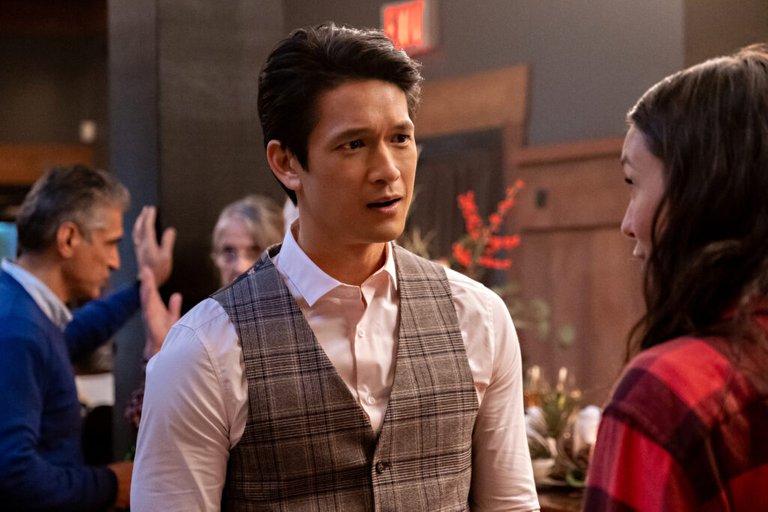 IMDb
Owen gets very suspicious of Josh's supposed relationship and tries to uncover the mysterious relationship.
My Thoughts
Setting a story in the Christmas season doesn't make it a Christmas movie. This movie was an attempt to make a cliché Christmas film and they couldn't even do cliché right. You don't just wear thick cardigans, get fake snow, and sing carols and then call it a Christmas movie!
Christmas movies tell a story of the spirit of Christmas and there was none of that in Love Hard. What is it with that title even? What's loving hard got to do with this?
I wouldn't want to spoil it for you but then the chemistry between the characters was zero and no one was loving anyone hard. It's not romantic and it's not funny, a waste of my time.
The plot makes no sense because who sleeps in the house of their catfish and agrees to a silly deal with said catfish. I've watched too many episodes of 'Catfish: The TV Show' to know that absolutely no one would react the way Natalie did to her catfish.
Love Hard is a catfish movie, it's not what it promises to be and you should watch at your own peril.
I give it a 4/10 rating and that's because I like the guy who plays Tag.
Watch on Netflix.