I wasn't going to review this show because I didn't enjoy it but then I thought to share the good news that you shouldn't bother watching it. You're very much welcome.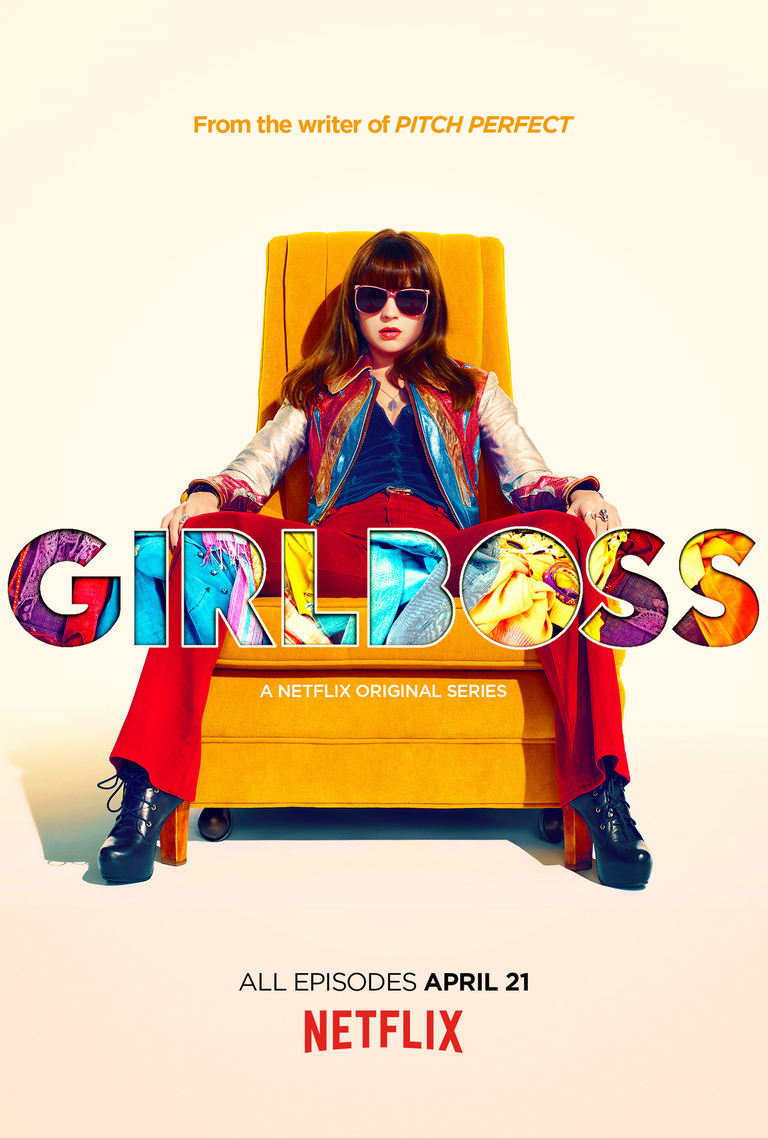 IMDb
Girlboss is a show I ran into on Netflix about two weeks ago. I clicked immediately because what's not to love about a girl boss? I love shows about women in power and will waste no time seeing them.
I read the synopsis, and I thought, hmm...what's not to love?
Rebellious and broke, Sophia stumbles into creating an online business and learns how to be the boss. A comedy inspired by the best-selling memoir.
I have never come across the memoir before (I love memoirs by the way, they're the less boring versions of self-improvement books) and I know the 'best-selling' tag is usually a lie but it's got to be an interesting story to be made into a series. So yeah, another reason I thought to watch.
Sophia (played by Britt Robertson) is a free spirited individual that's trying to make it big but she seems to be more talk than action. She gets fired from her front desk job and that causes a lightbulb moment that makes her start doing what she loves - buying vintage clothing at bargain prices and reselling on an online marketplace.
She doesn't have as much business knowledge as she'd like but she tries to make her business work. Her motivation being to impress her dad and prove to him she doesn't need a white collar job to survive. She learns the hard way that businesses don't always go the way it's mapped out in your head as she faces several challenges.
My Thoughts
There are 13 episodes and I couldn't go past the 7th. Each episode is about 24 minutes and I could have sworn they ran up to 45 minutes. That shows how bored I was.
I love to connect with characters so I was looking for something that'd connect me to any character even if it wasn't the main character. Well, I like a good fashion bargain and the idea of an online thriftstore. I tried selling thrift clothes online before so I could relate.
Asides that, everything about this Sophia character was unlikeable. She was so rude, selfish, mean and sometimes disgusting. I wonder if that's how the real Sophia really is (she's the owner of Nasty Gal by the way).
There was nothing 'girlpower' about this, just a really shitty person who refuses to work on her flaws and maybe gets lucky with her business (I can't tell because I didn't watch till the end). Little wonder the show got cancelled after one season, it's verrry unlikeable.
I 100% do not recommend. It's got a 32% rating on RottenTomatoes so you know I'm not exaggerating.
By now you can probably tell (or not) that I've been watching a lot of movies and shows on Netflix. I need recommendations please. I'm currently watching a teenage drama, 'Never Have I Ever' and I'm loving it.
Thanks for reading my rant review!