I dont ever do this, but since there is only 2 more days until the payout starts for the Documentary proposal I will be "annoying" and resort to pinging everyone currently voting any Hive proposal, that made a governance action in the last 3 months, has above 500HP, thats not voting the documentary proposal.
Doing this is generally frowned upon and I wouldnt recommend others doing it, but since Im known for doing annoying things, its easier for me to pull it off.
Fits my character. 😅
If I gave this more than 7 days to get funded it probably would easily, but since I was overly confident I have to resort to this. sry lol
Thx to @arcange for helping gather the info with SQL.
In 5 days we reached 20 million HP voting. We still need around 8 million more.
In case you missed the announcement post and would like to support the proposal, this is your chance. :)
VOTE HERE:

All voters will be listed in the film credits as supporters of the film.
(Anyone that wants to be excluded from the credits will be excluded once they let me know.)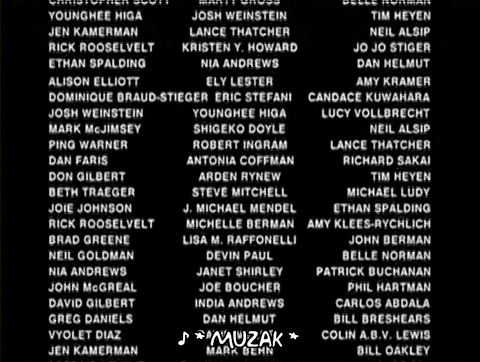 @adacardano, @adi.pisces, @adonisr, @afrikablr, @ahmadmangazap, @ahmedsy, @airmatti, @akumagai, @alchemystones, @almeidamusic, @alokkumar121, @altouq, @andrastia, @arsalan63, @ashtv, @atongis, @aurealone, @aurodivys, @ayleenr, @bala41288, @bambuka, @barbara-orenya, @barge, @beehivetrader, @belkisa758, @bigcarrillo, @blind-spot, @bluefinstudios, @bobthebuilder2, @boynashruddin, @brennanhm, @bryan-imhoff, @buttcoins, @cadawg, @camiloferrua, @captainquack22, @careassaktart, @cetb2008, @chaodietas, @chubb149, @clove71, @coloneljethro, @comet.ranker, @corvidae, @croupierbot, @crrdlx, @cryptocopy, @cryptomancer, @cryptospa, @cwow2, @danielapevs, @darmst5339, @davedickeyyall, @davidesimoncini, @davidthompson57, @dawnoner, @dayna199019, @deanlogic, @deepresearch, @dejan.vuckovic, @delilhavores, @derppunk, @desro, @didyourmom, @distantsignal, @djynn, @dmwh, @doctorcrypto, @dog-marley, @dragosroua, @dreemsteem, @dsky, @duke77, @dynamicrypto, @egistar, @elikast, @encrypt3dbr0k3r,@enmymente, @ericaliu, @evernoticethat, @faffy, @faisalhanafih,@farrier.services, @fersher, @followbtcnews, @frankbacon, @fredfettmeister, @gems.and.cookies, @globetrottergcc, @gryphes, @gtg, @haejin, @hamismsf, @handofzara, @hellene8, @heroldius, @heruvim1978, @heyhaveyamet, @hlezama, @iamjadeline, @imno, @industriousliv, @internutter, @ipolatjeh1988, @iptrucs, @irenenavarroart, @irgendwo, @irvinc, @jacoalberts, @jacuzzi, @jamerussell, @jamesdeagle, @janaveda, @jossduarte, @jschindler, @jskitty, @juanvegetarian, @juliakponsford, @justinparke, @kaliangel, @k-banti, @kenny-crane, @kingneptune, @kuronokenshi, @lallo, @lenasveganliving, @lesiopm, @libertycrypto27, @librepensadora, @ligayagardener, @lightcaptured, @lighteye, @liliana.duarte, @lnakuma, @loonatic, @lotusmech, @lukestokes, @m1alsan, @makerhacks, @manoloeldelbombo, @marki99, @martibis, @marylucy, @masadda, @maverickinvictus, @maxsieg, @mcoinz79, @medussart, @melooo182, @merit.ahama, @mes, @mima2606, @mintrawa, @modernzorker, @moeenali, @monica-ene, @morenow, @mrnightmare89, @musicandreview, @nerdtopiade, @newparadigmtt, @notconvinced, @novacadian, @nutritree, @occupy-mars, @orestistrips, @owdtwobad, @palasatenea, @pandaparker, @pandasquad, @paradoxtma, @patrickulrich, @pavonj, @pboulet, @peakd, @perceval, @phendx, @pipoune, @pixelfan, @playfulfoodie, @pob.curator, @priyanarc, @progressivechef, @projectmamabg, @proto26, @pundito, @raphaelle, @reeta0119, @riandeuk, @rishi556, @rivalhw, @robsasuke, @rondonshneezy, @rubido, @russellstockley, @saleg25, @samest, @samsmith1971, @samstonehill, @shadowmyst, @shanhenry, @sharker, @sidekickmatt, @sjarvie5, @smallearth, @sorin.lite, @soyalex, @stickupboys, @successchar, @sumatranate, @tattoodjay, @tdctunes, @technocrypton, @thales7, @thaliaf, @thatcryptodave, @thatkidsblack, @thehive, @theia7, @theinkwell, @theterminal, @thethoughtpolice, @tinman88, @torrey.blog, @udabeu, @valued-customer, @vaultec, @vcclothing, @vempromundo, @vesytz, @victorbz, @vjap55, @wandergirl, @wedacoalition, @xzer0, @yanipetkov, @ykdesign, @ykretz, @yolimarag, @abachon, @acesontop, @achim03, @afterglow, @alenox, @alexanderfluke, @alexvan, @aljif7, @alphaccino.art, @ambarvegas, @amestyj, @amirl, @arabisouri, @asgarth, @ash, @astrocreator, @atheistrepublic, @balte, @bandogge, @bashadow, @bboyady, @bearmol, @binkyprod, @blackberryskunk, @blanchy, @blue.rabbit, @blueeyes8960, @bobinson, @bowess, @bozz, @captain.future, @captainklaus, @castleberry, @catwomanteresa, @certain, @christianyocte,@cinnartmon, @condeas, @cryptoandcoffee, @cst90, @ctime, @dadspardan, @dagger212, @dannewton, @daveks, @deanliu, @deerjay, @definethedollar, @dickturpin, @diggndeeper.com, @dikayskate, @dodovietnam, @droida, @drunksamurai, @dune69, @dwarflordnoj, @edouard, @edprivat, @ele7, @elisonr13, @ellenripley, @elsurtidor, @enginewitty, @eniolw, @ericburgoyne, @esthersanchez, @etcmike, @farm-mom, @felt.buzz, @fiberfrau, @focus.folks, @fragozar01, @fredrikaa, @freebornsociety, @freidimar18, @fulldeportes, @fw206, @gniksivart, @goddesseva, @gogreenbuddy, @gooddream, @gracefu, @grindle, @groovy828, @gulia.peito, @happyfrog420-new, @harlowjourney, @hive-106316, @hivewatchers, @hodlcommunity, @hykss, @hykss.leo, @iliyan90, @informationwar, @inthenow, @itchyfeetdonica, @itsmiessyonpeakd, @jarvie, @jazzhero, @jeanlucsr, @jeffjagoe, @jesustiano, @jjprac, @jlufer, @jmkartworks, @jmkengineering, @joerhino, @joetunex, @joseantpp, @juancar347, @juanmiguelsalas, @julianhorack, @junebride, @kemmyb, @kendewitt, @kenechukwu97, @kennyroy, @kirstin, @klye, @kobusu, @kolbjorn, @krazzytrukker, @kreur, @lacking, @lanzjoseg, @larrycalabrese,@lauramica, @leosoph, @livinguktaiwan, @lizelle, @luigi-the-gnome, @lumafi, @lvlup, @madushanka, @mango-juice, @maonx, @marcoquin, @marius19, @mayvileros, @mballesteros, @melbourneswest, @mibreit-photo, @mimismartypants, @montycashmusic, @morkrock, @myanmarkoko,@myvest, @natha93, @needleworkmonday, @netaterra, @networkallstar, @nicanor-mosquera, @nikkabomb, @noloafing, @nomad-magus, @norbu, @notak, @nupulse, @obrisgold1, @oldmans, @oldtimer, @opinizeunltd, @optout, @ork, @papilloncharity, @pedrovivaz, @penguinpablo, @plantstoplanks, @pl-travelfeed, @podping, @polessins, @pradeepdee6, @prapanth, @purepinay, @putu300, @quochuy, @qurator, @qwerrie, @rachaeldwatson, @rc-assist, @readthisplease, @redheadpei, @riccc96, @richardfyates, @rt395, @russia-btc, @sadbear, @sadheaven, @sally-notbright,@samostically, @savvyplayer, @sayury, @scholaris, @scrodinger, @seadbeady, @seaspect, @sgbonus, @shainemata, @silversaver888, @spy01, @starstrings01, @stephytdh, @stortebeker, @summertooth, @sunset.curator, @sunsetjesus, @takowi, @tawadak24, @tazi, @techcoderx, @tfranzini, @thebigsweed, @thebluewin, @thegoliath, @themagus,@tiendauboi, @timcliff, @tpkidkai, @unorgmilitia, @v4vapid, @vanje, @vikisecrets, @vladalexan, @vm2904, @wandrnrose7, @weggesnackt, @weldmaster, @winniex, @yanhan, @yeouido.park, @yiobri, @ynwa.andree, @yo-hoho, @zaku, @zammie, @zedcell, @zottone444, @ace108, @adamada, @adncabrera, @adventureready, @afiqsejuk, @ahmadmanga, @ajorundon, @allcapsonezero, @alt3r, @altonos, @ammonite, @anadolu, @ana-maria, @anderssinho, @angel35mm, @annepink, @arrliinn, @ashikstd, @atma.love, @aussieninja, @awah, @b00m, @bagholders,@bdmillergallery, @bergkinder, @bhattg, @bhuz, @bitcoinflood, @bitrocker2020, @blewitt,@blezyn, @borivan, @borjan, @boyanpro, @braveboat, @brettpullen, @brittandjosie, @browery, @brumest, @bucipuci, @buzzgoblin, @carlitazulay, @cervantes, @chocolatescorpi, @chorock, @chrisaiki, @clixmoney, @cmplxty, @combination, @cpol, @cranium, @creacioneslelys, @cryptosharon, @cryptothesis, @d00k13, @dajokawild, @dandays, @danielcarrerag, @dau3k, @david.steem, @deathwing, @dfacademy, @dibblers.dabs, @dinsha, @discoveringarni, @donatello, @dontcare89, @dotwin1981, @dragokazo, @drakernoise, @drakos, @dswigle, @dwarrilow2002, @dwixer, @elautomatico, @eleazarvo, @elgeko, @elianaicgomes, @eliel, @elmerlin, @enmaart, @ericvancewalton, @eroche, @ewkaw, @fermionico, @fernandosoder, @flyinghigher, @forsakensushi, @forykw, @foxon, @fredkese, @frot, @fulani, @fullcoverbetting, @gabrielatravels, @ganjafarmer, @gaoyuki, @gastontrussi, @gidlark, @gillianpearce, @giuatt07, @godfish, @haastrecht, @hatoto, @hdmed, @homesteadlt, @hyun-soo, @imfarhad, @imwatsi, @ironshield, @isabelpena, @ischmieregal, @ismaelgranados, @itharagaian, @jaki01, @janusface, @jedigeiss, @jorgedr0id, @josesalazar200, @jpbliberty, @julesquirin, @kaelci, @kaerpediem, @karinxxl, @katiefreespirit, @kattycrochet, @kennyskitchen, @kerwinjz, @khan.dayyanz, @khrom, @kizumo,@kohsamui99, @ksteem, @lenmar, @lesmann, @lisamgentile1961, @lisbethseijas, @liverpool-fan, @louis88, @lupafilotaxia, @maddogmike, @manncpt, @mariandavp, @marpa, @melvin7, @midlet, @mightyrocklee, @misslasvegas, @mizuosemla, @mjhomb, @molometer,@moon32walker, @mtzrene, @muscara, @mytechtrail, @nainaztengra, @nameless16, @nerdvana, @nervi, @newageinv, @newisland, @ninahaskin, @nineclaws, @ninnu, @nobutsd1974, @nuthman, @nyxlabs, @olegn, @operahoser, @opidia,@orlandumike, @ostap.tkachuk, @padom2020, @pandamama, @pardinus, @pastrane, @pedrobrito2004, @ph1102, @phoenixwren, @poetation, @pollux.one, @pouchon, @psyberx, @r0nny, @racibo, @rarej, @rawecz, @rayshiuimages, @relationtrip, @re-public, @revisesociology, @rob23, @roleerob, @romeskie, @ru-trail, @saboin, @samgiset, @sandro, @satren, @schlees, @schmidi, @seeyouinlumb, @selfhelp4trolls,@servelle, @sevenoh-fiveoh,@sharkthelion, @shasta, @shinhwwa45, @simba, @skimanner, @slwzl, @solarwarrior, @solominer, @sorin.cristescu, @stayoutoftherz, @steelbak, @steem82868, @steempress, @stepko, @stoodkev, @sweetval, @synrg, @tbnfl4sun, @tdre, @tesmoforia, @theb0red1, @thejohalfiles, @thekittygirl, @therealyme, @tin.aung.soe, @toofasteddie, @trayan, @trippymane, @tsunsica, @unicornis, @universoperdido, @uwelang, @venan, @vgholdingsllc, @victoriabsb, @vikthor, @vlemon, @walterprofe, @wend1go, @wittywheat, @wolfofnostreet, @xplosive, @zacherybinx, @zedikaredirect, @zuerich, @zullyscott, @aagabriel, @abh12345, @actifit-peter, @actioncats, @adand, @ancolie, @antikus369, @antoniojoseha, @anyx, @arhat, @artemislives, @artywink, @astrizak, @atnazo, @badpupper, @baltai, @banat, @barbarabezina, @barski, @beachready, @bertrayo, @besamu, @bethalea, @bigtakosensei,@birdwatcher, @buffalobison, @bulldog1205, @bulldog-joy, @canna-curate, @carolynstahl, @celeste413, @chacald.dcymt, @chaoabunga, @charsdesign, @chrislybear, @citizensmith, @claudio83, @coccodema, @coinchaos, @coininstant, @crosheille, @cryptobrewmaster, @cryptomaniacsgr, @dalersilfver, @darkflame, @darrenflinders, @darth-azrael, @davidlionfish, @dbuzz, @demo.com, @denmarkguy, @dera123, @detlev, @dgalan, @vdmilliz, @drifter1, @driptorchpress, @drrune, @dzentral, @ecency, @eclipse81, @eldritchspig, @elementm, @enmy, @erangvee,@erikklok, @ervin-lemark, @etblink,@eturnerx, @evagavilan2, @ew-and-patterns, @explorewithsasha, @ezrider, @fbslo, @feanorgu, @fengchao, @fenngen, @flaxz, @florecitamejias, @florian-glechner, @fraenk, @free999enigma, @french-tech, @gadrian-sp, @garlet, @garybilbao, @gertu, @gr33nm4ster, @gregory-f, @gungunkrishu, @hallmann, @hattaarshavin, @hhayweaver, @holoferncro, @holybread, @iamraincrystal, @igormuba, @ilpobre, @imisstheoldkanye, @imtase, @indayclara, @invest4free, @irisworld, @islanderman, @jacobtothe, @janetfund, @jayna, @jelly13, @jfang003, @jmsansan.leo, @johannpiber, @johnhtims,@jomarbym, @jonyoudyer, @jordand89, @justclickindiva, @kachinhenry, @kaminchan, @katharsisdrill, @keco, @kevinnag58 @kevinwong, @khaimi, @kingscrown,@kiwibloke, @kolkamkwan, @l337m45732, @ladiesofhive, @latino.romano, @leticiapereira, @leveragetrading, @lightsplasher, @lizanomadsoul, @lukestokes.mhth, @lupega, @luueetang, @lxsxl, @madefrance, @maini, @malhy, @malikwaqas999, @manuvert, @mavis16, @mayvil, @mdaminulislam, @megadrive, @mers, @michelmake, @mili2801, @mipiano, @mistakili, @monochromes, @monycatt, @muelli, @my451r, @myjob, @nathansenn, @nathen007, @naythan, @ndari, @nelinoeva, @new.things, @nghesi, @nodoninja, @nt7zcd2, @oaldamster, @oceanbee, @oflyhigh, @oks2crypto, @olebulls, @omarcitorojas, @outlinez, @ozelot47, @pablodare, @paulmoon410, @paydice, @pegasos, @petrvl, @phusionphil, @pinmapple, @pixiepost, @pnc, @primersion, @prydefoltz, @pvmihalache, @python13, @qifenggan, @quekery, @quotes-haven, @ragnarokdel, @reazuliqbal, @renovatio, @robertdouglass, @romanie, @roomservice, @rowell, @rsntpl, @ryan313, @saffisara, @sandymeyer, @sanjeevm, @sarmaticus, @sayago, @scrooger, @seinkalar, @senseiphil, @sgt-dan, @shadowspub, @shanibeer, @shyrybovich24, @simplegame, @sinistry, @slobberchops, @soluce07, @stayten, @steemaction, @steemalf, @stellify, @stephen.king989, @stevenson7, @stickchumpion, @strenue, @sunisa, @techken, @thebeardflex, @the-bitcoin-dood, @tibaire, @titan-c, @trangbaby, @trangtran23, @tristan.todd, @trostparadox, @txmek, @tygertyger, @ustym, @uyobong, @v4vapp.dhf, @vikbuddy, @vincentnijman, @wagnertamanaha, @walterjay, @wesphilbin, @wil.metcalfe, @winnietran, @woelfchen, @yakubenko, @yangyanje, @yefet, @yintercept, @young-boss-karin, @zirky, @zirochka