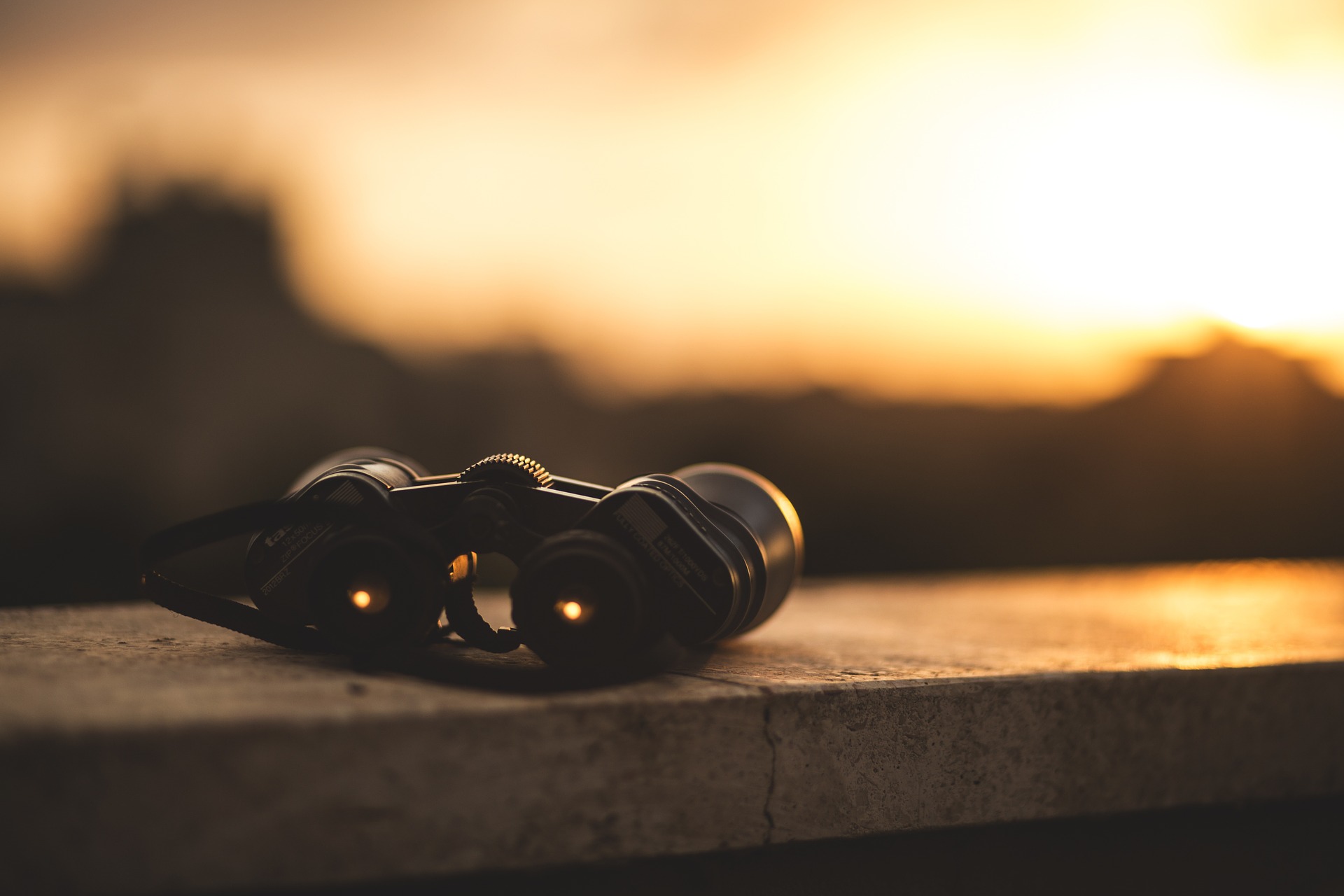 I hope you're paying attention. Have you been looking at all the little hive engine projects building under our noses? I hope you have. Because in the next few months you're going to see an explosion of new stuff from most of the projects that have been quietly working away, hard at it. I keep my eye on these things you see
Let's talk a little about what's going on in our space.
Leo first, because Leo is the one that's leading the way at the moment. Let's take a look at Leofinance
Leofinance
Yes, we are all getting quite impatient for the release of Project Blank. This is tipped as the project that will catapult Hive into the known crypto-Universe, but I feel it has not been without its failures. There is a running joke in the Leo discord as everyone sits there, waiting, with baited breath, that the updates will be coming soon. Alas, we are almost a month behind schedule.
But to be fair I would rather be delayed for a year and get it right than rush a botched project to the public and have it not work. So whatever the hold up is, I'm actually glad it's being held up, because if there was a problem I'm pretty confident that it's being worked upon.
So in the future we have Project Blank. $1 Leo? Hahaha. Don't make me laugh. Once this is released we are going much higher.
CineTV
Well, we've been working hard with our curators and we've been doing our best to keep Cine spam free. Thanks to @simplifylife and his super-awesome recommendation. I also bought a ton of cine earlier because I know we won't be this cheap for that long. I am sure of it. I am also working close with the vibes community to bring us a new front end for CineTV.
Speaking of which -- we've had an artists makeup already of what it will look like.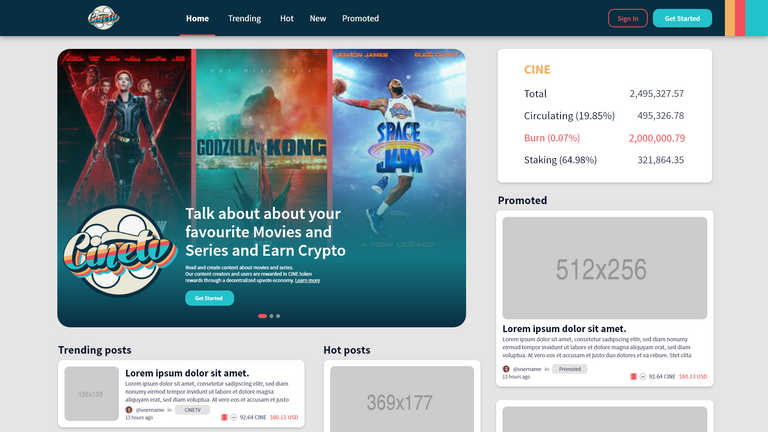 Looking for the ease of use with the voting and the commenting that Leo has. One thing that makes me want to post on Leofinance all the time is the sheer engagement that I get from everyone on here. Lots of comments, yet I feel that is because it is so easy to comment. So when this front end goes into the development aspect that will be an important feature we will have to implement.
Anyway, this is but a series of developments we have coming our way. More to come on that later!
Vibes
Man, did you know that the @brofund has a 5% stake in the vibes platform? Yes, along with @spinvest we went halvers on helping those guys set up, and disappoint they have not. This is actually a tribe I see little spoken about, yet they are doing so much in the community for such a young tribe.
They are already nearly done their front end. Yup, whilst we were all sucking our thumbs and looking in the other direction Vibes has nearly finished up what we're just starting. It's wholly thankful to them that we are getting ours done too.
But that's not all. They are in the middle of connecting our blockchain with the wax community. If you stake Vibes in their new NTFLAB they have coming up then you'll be able to earn yourself some wax goodies. I promise you, this is probably another tribe that's going to be like another Leo. I'm warning you, not many are paying attention and they are going to sweep the rug from under our feet.
I can see us being nearly $10 per Vibe
~AL-liuke96
If you are interested in what is going on there, then their tribe can be found here: https://musicforlife.io and their discord here: https://discord.gg/Dwts3f3Ah8
CTPtalk
Ah, this old chestnut. I'll not say much because the last time I spoke about this place the price rose to astronomical values. Strangely people have started to sell, and well, when I purchase I'm definitely looking for something to hold for years. I like to get in early early, you know? Like when Leofinance was at 0.05 Hive and everyone was telling me that tribes were dead.
Anyway, these guys would have already completed their front end by now but sadly they've run into a few problems which has taken them wholly back to the drawing board. I'm a betting man though, and if you look at @jongolson he's back in his seat showing up every day no matter what happens. It's going to take a lot to put this man on his arse. He has an energy that's magnetic. I like that.
Weed
You know, I must catch up with these guys because last I talked with them they had a whole stack of developments being rolled out over the next few months -- including proper defi if my memory serves me correctly. Just like Leo did it with wLeo, I think they want to have a stab at it too.
And lots more. The weed team are super active, you guys don't give them as much credit as they deserve.
Palnet
Whatcha got cooking @aggroed? Your tribe is realistically the only one that I haven't been able to infiltrate properly. What are you up to? Anything?
Lots more to come.
Just look at the token roster folks. More every day. Up and coming. It's amazing. Keep it coming!
Posted Using LeoFinance Beta