I just got home from playing Snooker with my Son, possibly the only Sport that I really enjoy. I enjoy it much more when I win though, which I did today 4 - 2. So I'm happy with that score. However, win or loose it's still a most enjoyable game, in my opinion.
This morning I was up earlier than usual, mostly because Magpies were fighting in my garden just outside the window. They can be such aggressive and noisy birds sometimes. So as I was up anyway, I went for a walk to my local Park Lake where some people were fishing and others were sailing their Radio Controlled miniature sailing boats. These two activities often happen on a Sunday, a typical day of hobbies and relaxation in England.
Fishing can be lonely, but some people simply enjoy the peace and quiet I guess.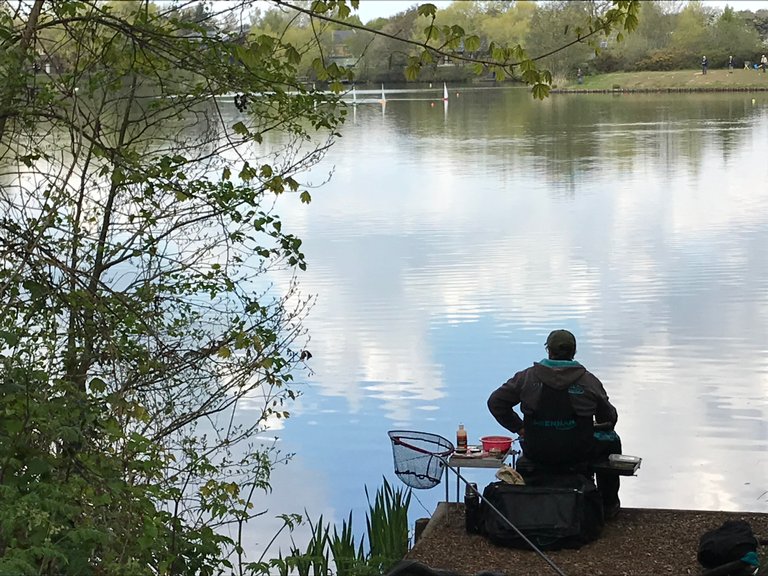 You can just see the Sail boats" in the distance, on the other side of the lake.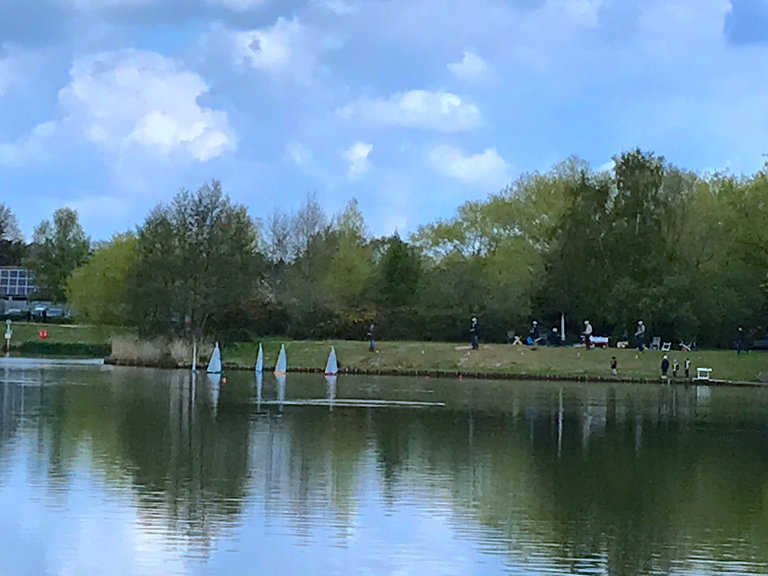 However, I'm sure they will all be at home soon to watch the Euro Final tonight. I'm not a huge football fan myself, although I do hope England wins. Who knows, we shall see later! I will be watching it on UK TV with a few of my family members.
So with that in mind, here's the popular England Team Football song...
Three Lions (Football's Coming Home) (Official Karaoke Video)
Video Source: ©YouTube [here]
All (above) original photos were taken by me.
[ Strictly Copyright ©2021 ©andy4475 ]


Many Thanks for your kind attention, bye for now... 🙋‍♂️