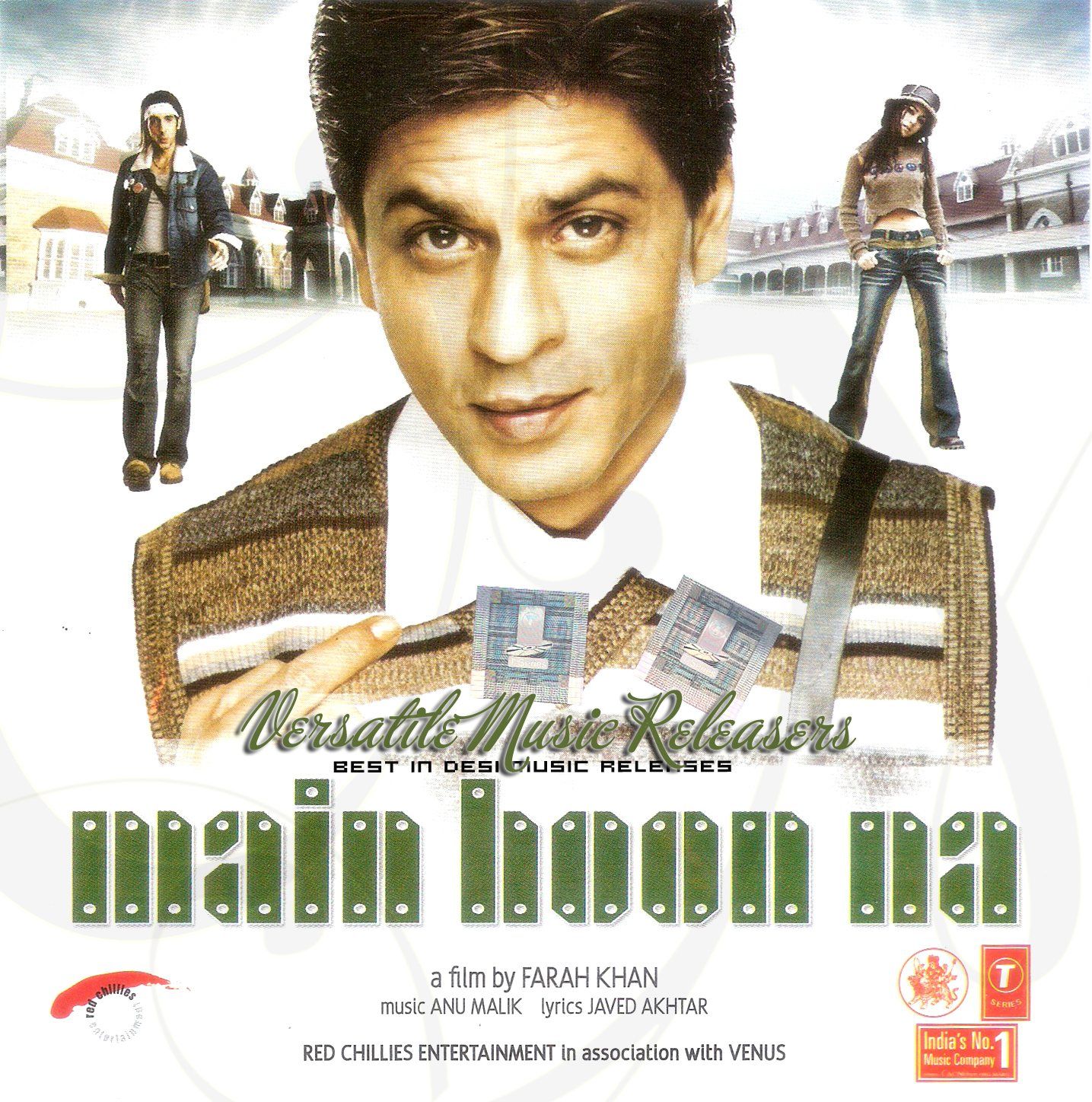 There is a saying "Old is gold". Love of watching movies since childhood. The beginning was quite exceptional. Suddenly the music of a movie was ringing in my ears from the house next door. From there, the name of this film is known. Since there were Bollywood movies which caused a lot of excitement. Main hoon na movie is my first Bollywood movie. In a word, I thought it was great. It is rare to see so much love, comedy, action together in a movie. Main hoon na was released in 2004. This movie is almost 16 years old.
I saw Main hoon na for the first time in 2010 and have seen it many times since then. But never bothered to see it. Just as the excitement of watching the movie worked for the first time, this movie still feels just as good. Every scene in the film still floats over my eyes. Because watching such a peace-loving film makes the mind feel better. Shah Rukh Khan has acted as the first character in the movie Main Hoon Na. And it was the first movie of Shah Rukh Khan I saw. The best part is the music of the movie. All in all, the director has created a beautiful package. Which is a movie that will make the audience feel good. Everyone who has acted has given their best.
You will like everyone's performance. Each character has been created with so much innovation that it will make anyone's mind better. It's not just the love shown in the film. The film shows the friendship, the son's duty to the father and the love of mother and brother in the same way. Let's not fade through the smoke without knowing the original story. From the smoke of a winter coal-powered train to action and every scene is full of comedy. India and Pakistan came to a conclusion. Now they have decided to release prisoners from India and Pakistan on August 15. Some people oppose this decision. In the film, Shah Rukh Khan is an Army Major whose father is Brigadier Shekhar Sharma.
Before the prisoners were released on 15 August, Indian Army Chief General Bakshi joined a talk show to talk about it. During that talk show, Raghban attacked and killed Major Ram's father Shekhar Sharma. Before he died, Ram's father told him his last wish. His father's last wish was for his stepbrother and stepmother to stay with him in the future. But his steep brother, mother left them 20 years ago and moved to Darjeeling. Another incident is that General Bakshi's daughter also lives in Darjeeling and fortunately Ram's stepbrother Laxman and General Bakshi's daughter Sanjana both study at St.
Paul's College in Darjeeling. Fearing that Raghban might kill General Bakshi's daughter, General Bakshi sent Major Ram to Darjeeling as an undercover agent as a student. He then entered the college as a student of Major Ram, fell in love with Miss Chadni, a chemistry teacher at the college, and became friends with Laxman and Sanjana. You have to watch the whole movie to know how to save them from Raghavan and bring them back home. You can also watch the movie with the whole family.