IMDB Rating: 7/10
Personal Rating: 8/10
Cast: Jennifer Lawrence, Chris Pratt, Michael Sheen, Laurence Fishburne, Andy Garcia etc
Spoilers alert: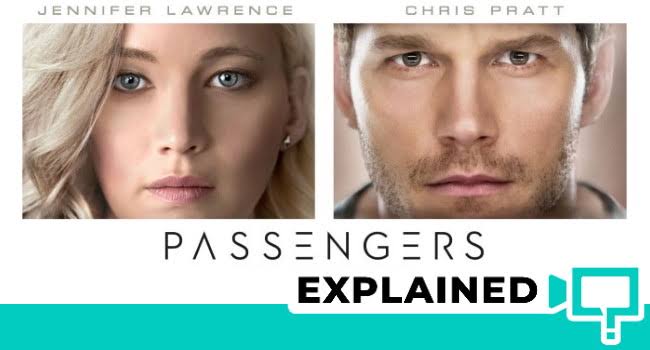 Source
A huge vehicle carrying 5,000 passengers has been put to sleep for 120 years. The spaceship is built in such a way that no one will wake up until it is 120 years old. The main reason for building this spaceship is a group of scientists who are looking for a place to stay. The specially equipped vehicle will pick up 5,000 passengers four months before landing so that they can prepare properly. Everything was fine but the problem arose when a meteor hit the spaceship causing a problem in a sleeping pod which caused him to wake up. He woke up and saw that everyone around him was still asleep. He looked around, but could not find a human. Finally, he found a robot named 'Arthur'. He went to the computer and told her about his problem. According to the information given by the computer, he woke up 90 years ago. And now he is completely alone. He must be completely alone for these 90 years. He sends voice messages to communicate with the real world but it will take 55 years to reach that message and come back again! He started to go crazy slowly and suddenly a girl fell in love with him Whether he is asleep or not. He knows it's wrong, but he can't live without it. Did he wake up the rest of his passengers ahead of time? Will they be able to sleep again? You have to watch this movie to know all this.
Special thanks to Bangla Saber 7
Happy watching