As I continue my reviews with more German productions, Freud is another Netflix series I happened to watch during the first Covid lockdown in Greece, last March. It was released on March 23rd 2020 and the whole show was filmed in Prague.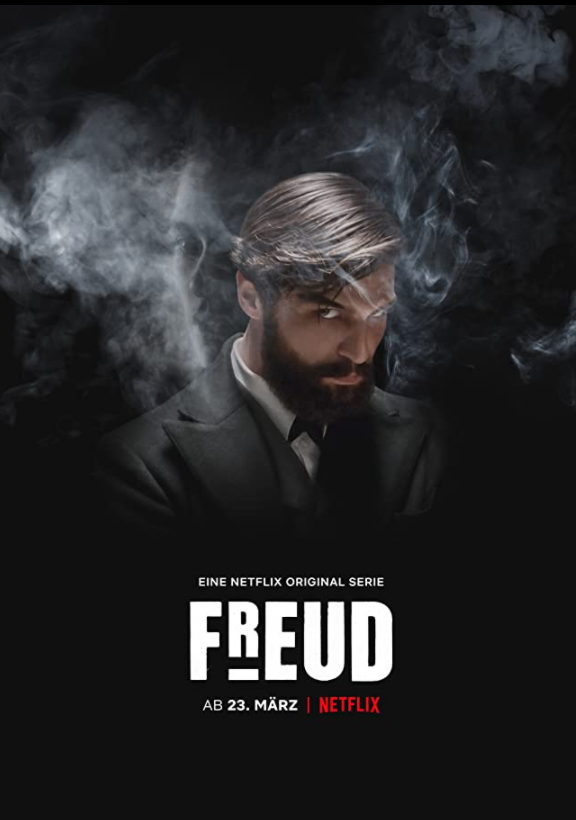 Image from: https://www.imdb.com/title/tt8667956/mediaviewer/rm3613769473/
The story is about young Sigmund Freud and his unorthodox methods of solving crimes performed by a weird conspiracy. In his pursuit for the truth he uses hypnotism, drugs and a mysterious beautiful woman who has the gift of being a psychic. Although IMDB gives it a 6.5/10 stars rating, I found it quite lame. The production was very good, the acting was great as well, but I thought of the story as a little far-fetched, I think I'd prefer it without Freud's name being involved. I watched the whole season though, because there is a certain dose of mystery that makes you want to see the crime solved. Plus, I loved the protagonist's voice and I also happen to like listening to German (as I get to freshen up my language skills).
The series has only one season with 8 episodes that each lasts less than an hour, a mini-series basically, so it's a nice watch if you just want something to pass the time without having to think too much. Moreover, you get to see a few of Freud's ideas mix up with some fiction, mystery and "darkness" and of course the sensational scenes are not missing from the show.