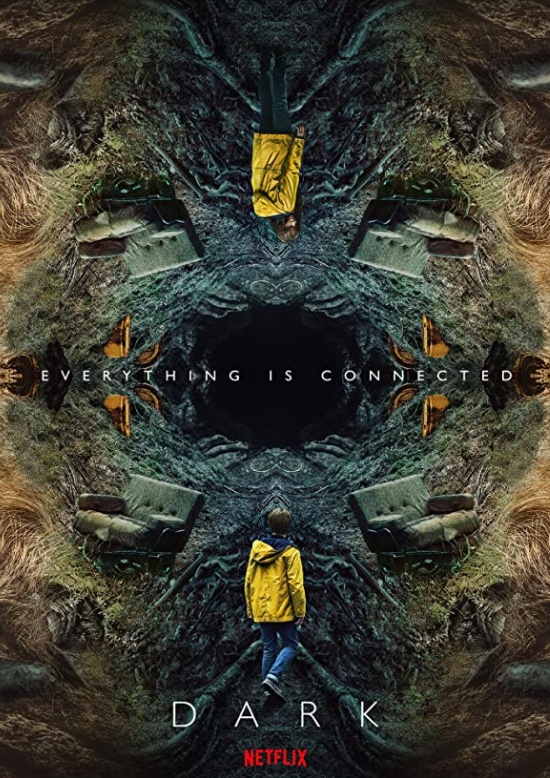 Image from: https://www.imdb.com/title/tt5753856/mediaviewer/rm4201619713/
Another excellent production I've watched on Netflix was Dark. It's a German supernatural, science-fiction thriller with an exceptional scenario, although hard to follow if you're not good with remembering names, faces and incidents. Dark revolves around time travel and parallel universes, its story unfolds within three seasons (26 episodes) and all I can say is that it is a mind-blowing piece of work that you MUST watch if you love sci-fi!
The story is set in a small town called Winden where young children start disappearing without a trace. It seems as history is repeating itself, since 33 years earlier missing children had the people of Winden concerned again. I'm not gonna say more about the plot and how missing children and time travel are related, as it's way too complicated to describe in a couple of paragraphs. All I can say is that the series got me hooked, I couldn't wait to watch one episode after the other, I loved the direction, the plot, the acting (almost all of the actors were great - all but Martha in my humble opinion), the music choices were also fantastic, Dark can easily get on my list of top 10 series ever!
Season 1 trailer
If you love series that keep messing your brain and require your full attention in order to decipher their mysteries, then Dark is an excellent choice for you!